Pineapple Washi tape print
INSIDE : Learn how you can create this fun and easy DIY Pineapple Washi tape print to add a pop of color and pattern to hang in your home.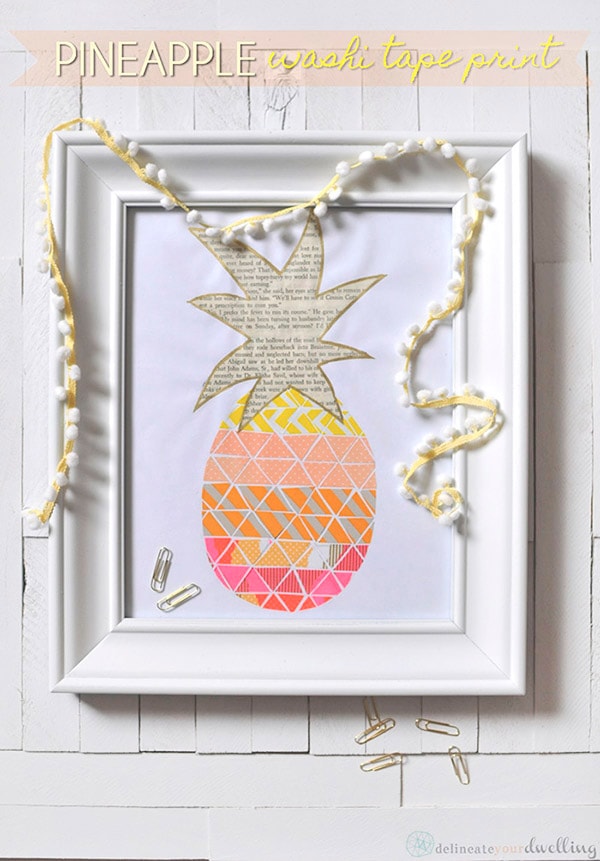 Owls, Chevron, Chalkboard, these are just a few trends that have come and are slowly heading out. Ready for the next huge trend? PINEAPPLES. Yes, that's right.
Pineapples are making an appearance all over the place, from necklaces, to Easter eggs. So today I'll be sharing how to jump on this trend by making a Pineapple Washi tape print.
This post contains affiliate links. See my full disclosure.
What supplies do I need to make a Washi Tape Pineapple Print?
An assortment of washi tapes in shades of oranges + yellows
White Paper
Book Page
Pencil
Xacto knife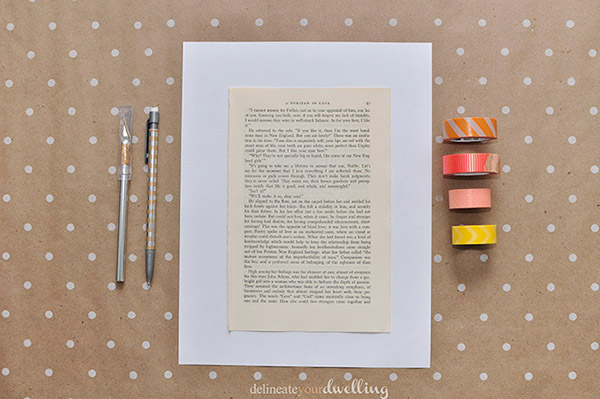 I laid my washi tape out and drew lines on either side of it. Then, I removed the tape and drew in lines to make triangles within the two bold washi tape horizontal lines.
The diagonal lines were my "cut lines". I did this to create as close as possible of a uniform triangle for my pattern. It was fairly successful.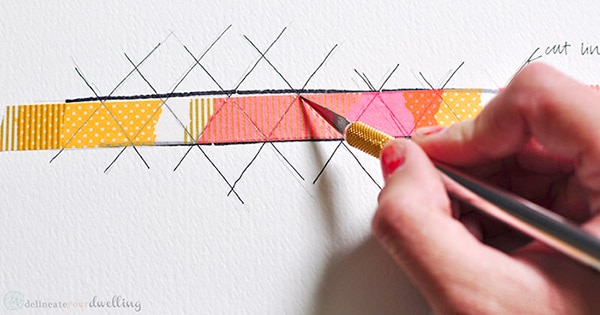 Next, I freehanded a pineapple shape and started placing the triangles with a very small space in-between them.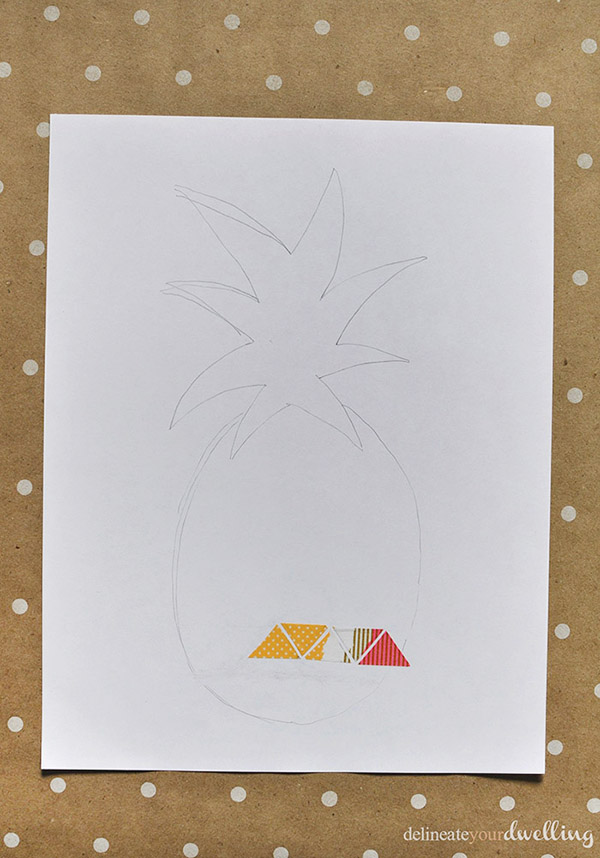 After the entire pineapple shape was covered, I carefully used my Xacto knife and cut along my original pencil line to create a clean image.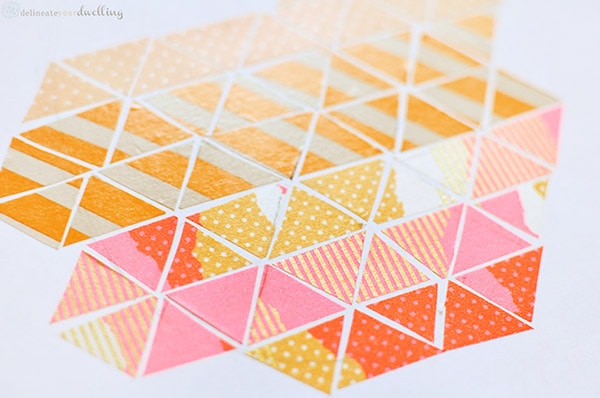 I also cut out the leafy portion of the pineapple from an old book.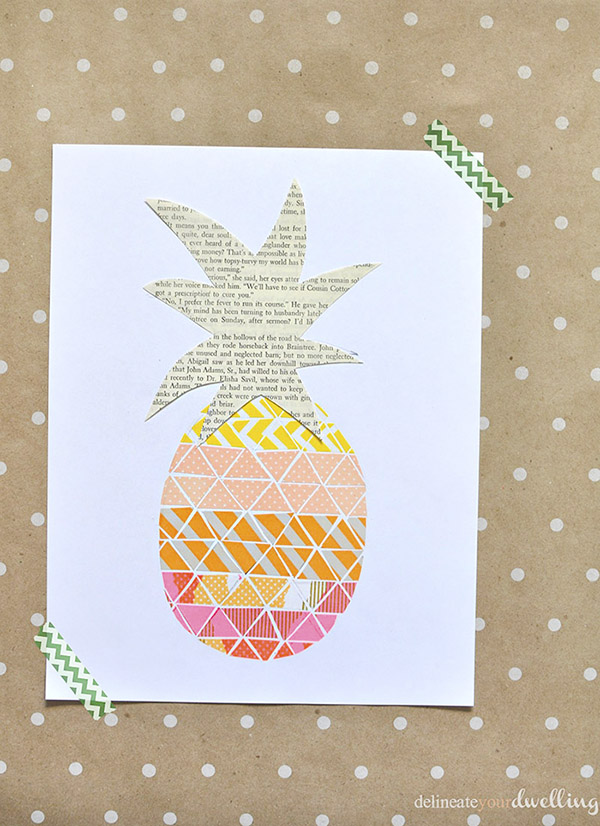 I just love how it turned out.
If you are looking for more Easy DIY Artwork, you might want to check out these simple tutorials I put together for other paintings.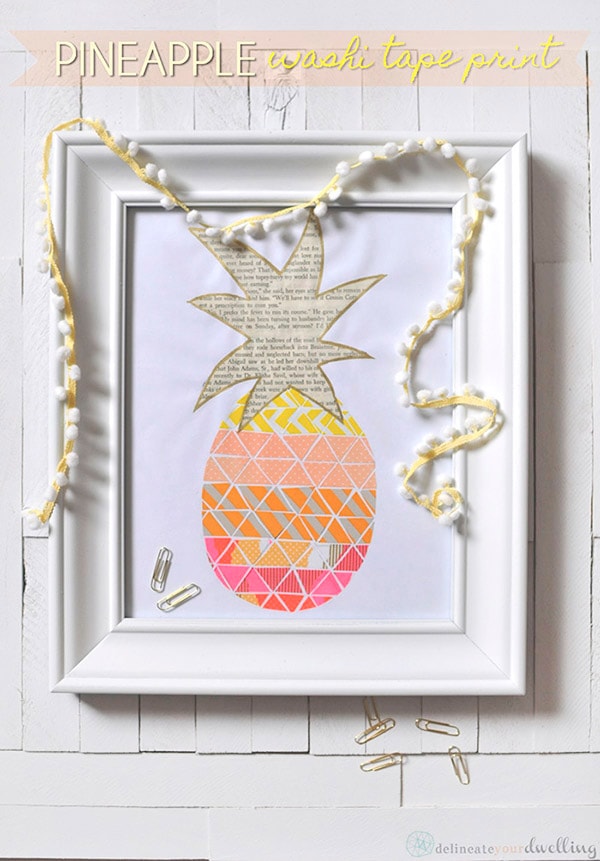 I want to hang this in my new guest room + office, but goodness it's getting crowded in there with all my new projects!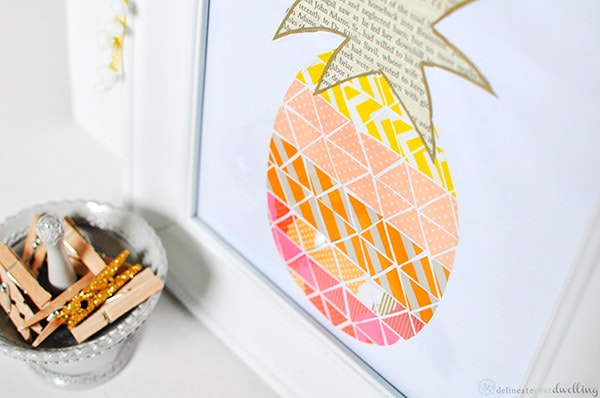 I love all the pineapple color it brings!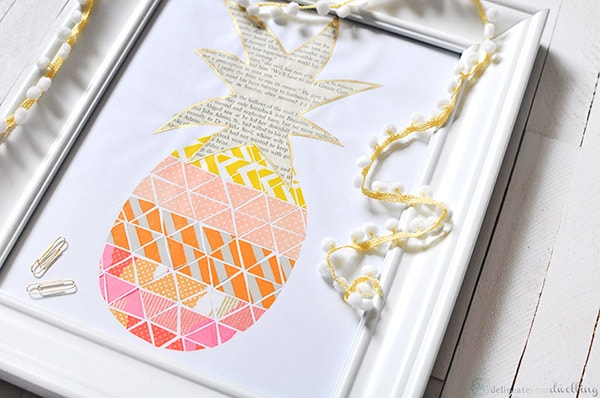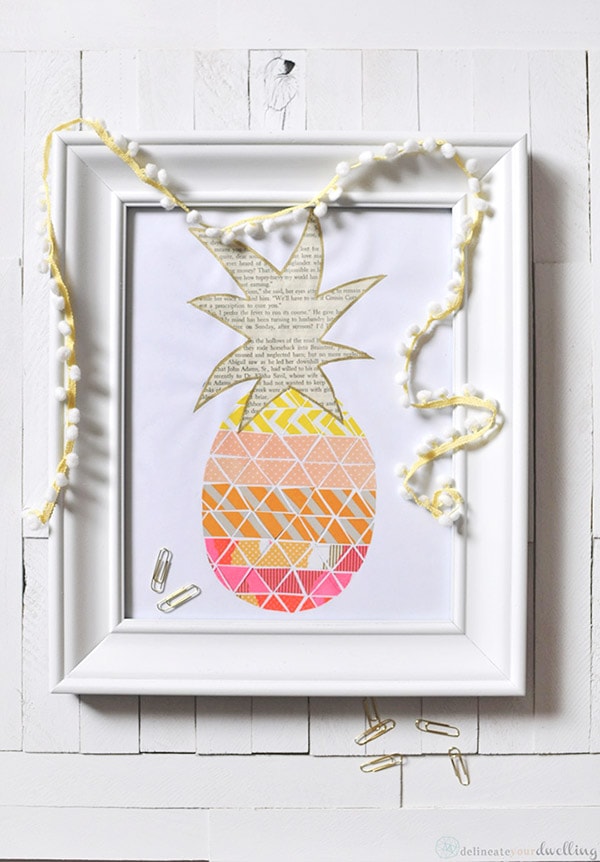 What do you think? What fruit would you make?
SaveSave
SaveSave
SaveSave
SaveSave
SaveSave
SaveSave
SaveSave
SaveSave