Well, it's official.  I'm in love with gold foil in a big way.  After making my gold foiled leather glass cuffs, I knew I was in love and I knew I need to try other materials to gold foil.  Today I am so excited to share how to Gold Foil Placemats.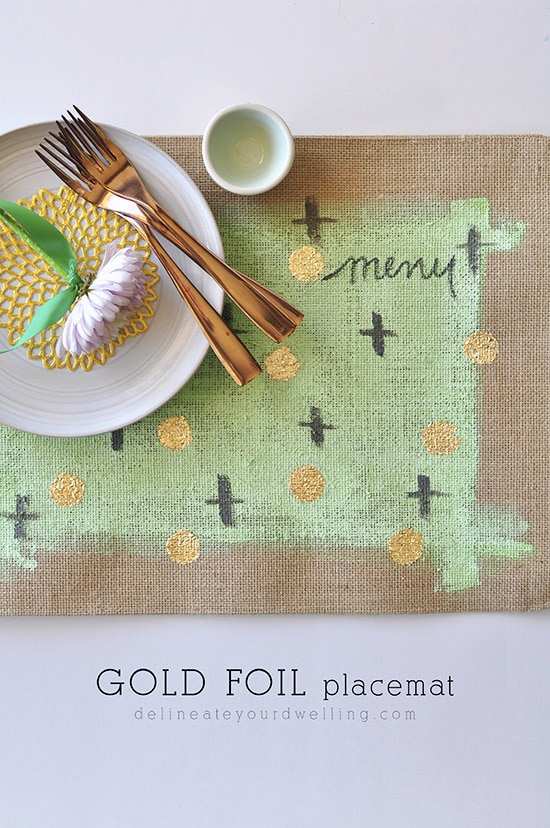 *Denotes an affiliate link.  You do not incur any additional cost for purchasing through these links.*
 Supplies:
*Burlap Placemat *Gold Leaf, 18 Sheet Pack
*Metal Leaf Adhesive
Wine Cork Green Acrylic Paint Sponge Brush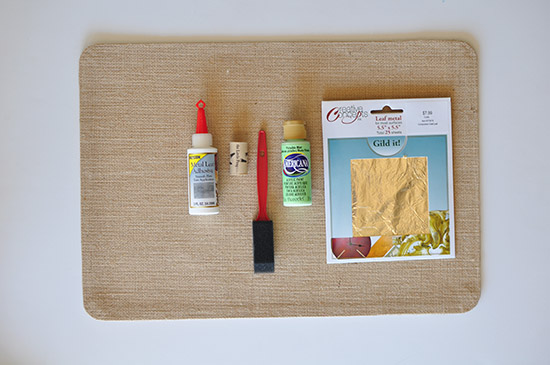 Start by painting a basic rectangle shape with your green paint.  I wanted mine to have a messy look, so I purposely painted it the way I did.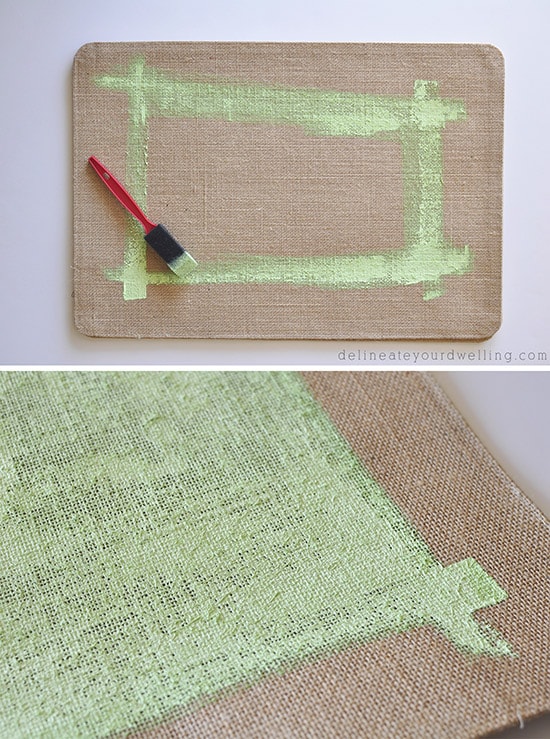 Allow to fully dry.  Then, I poured a small amount of the metal adhesive onto a plate and used a wine cork to create my polka dots.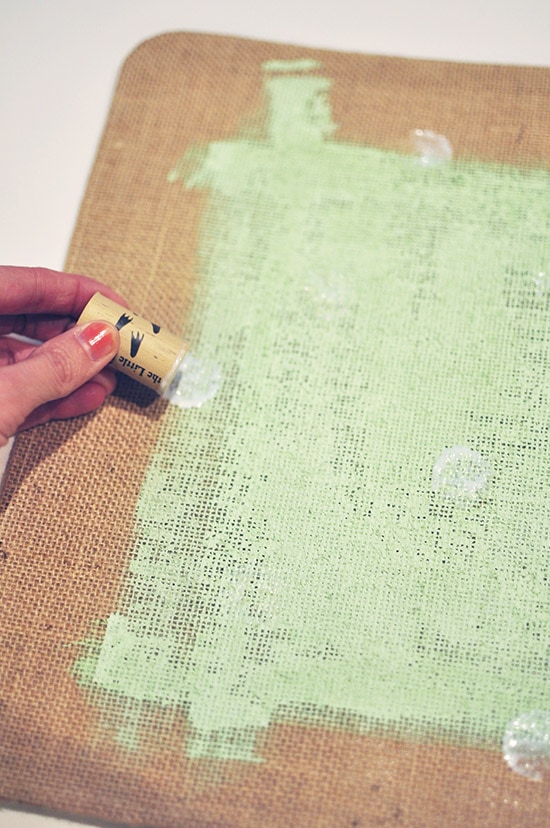 All the adhesive to become tacky, as per the directions on the bottle.  Then, place your gold foil ontop. Since my surface was not a clean smooth surface, brushing away the excess gold foil was a bit more of a task that typically.  It kept getting stuck in the burlap crevices, but all in all it wasn't too bad.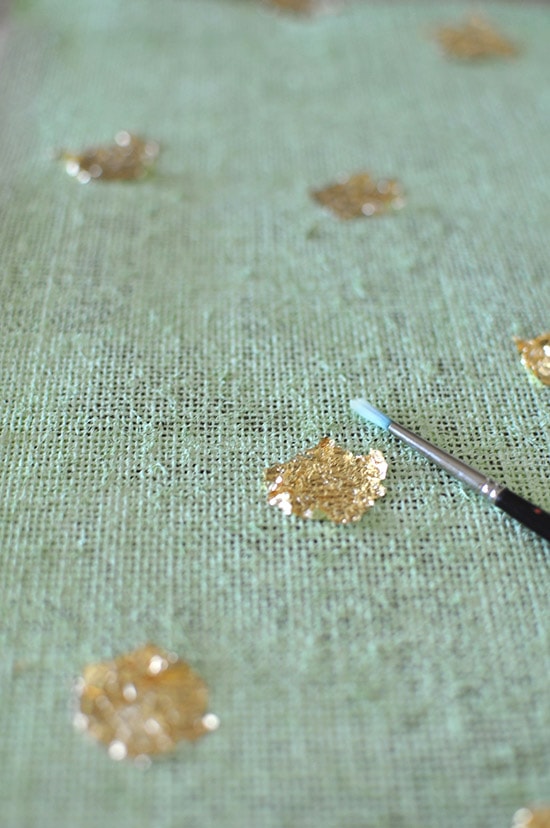 Then, using a dark gray paint, I added a few crosses and painted on the word 'menu'.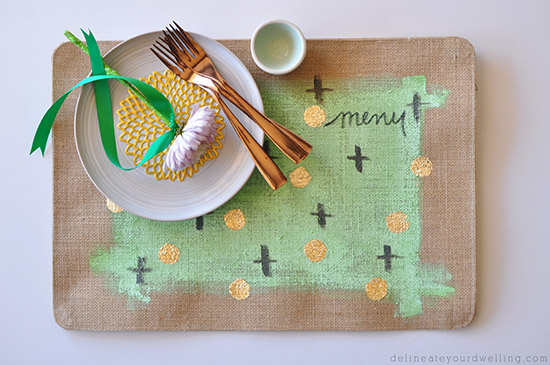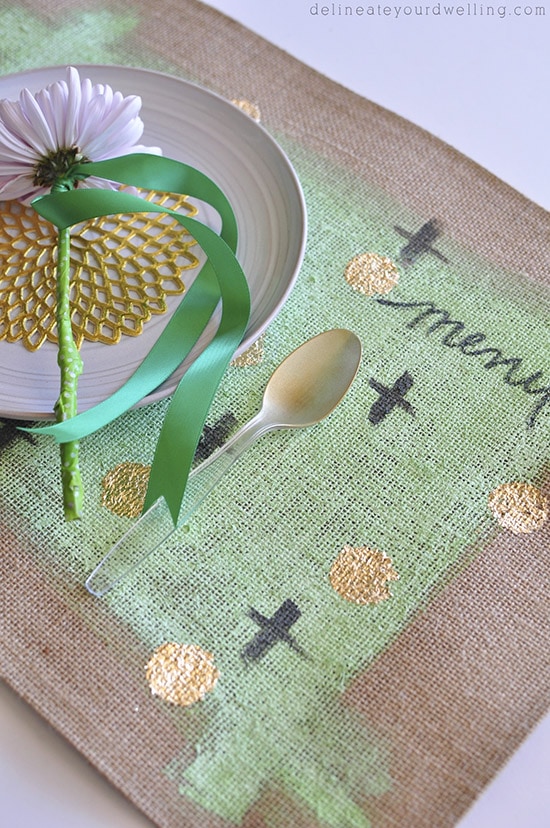 I could not be more pleased with how these turned out!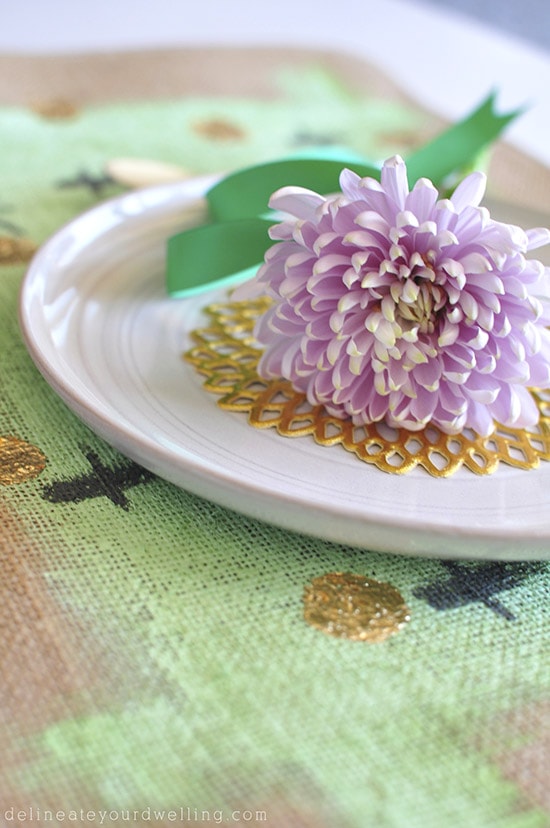 I was inspired by my friend, Brynne, at The Gathered Home.  I participated in a knock off series over the summer with her and she applied Gold Leafing to a pillow… genius.  And got me to thinking… maybe some day I will try gold foil and maybe I will try it on fabric.  Fast forward 6+ months and here I am!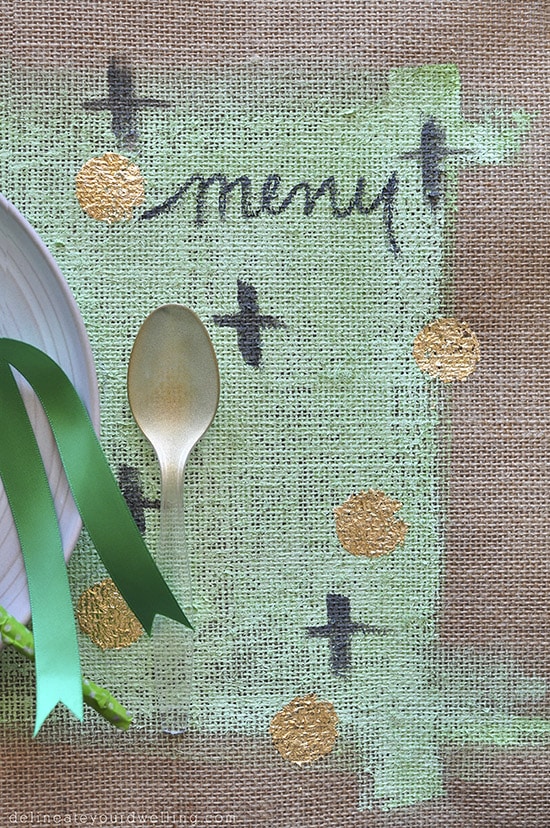 I had just hosted a girl's dinner club at my home a few days prior to making these… so now I will have to have another party so I can use these beauties!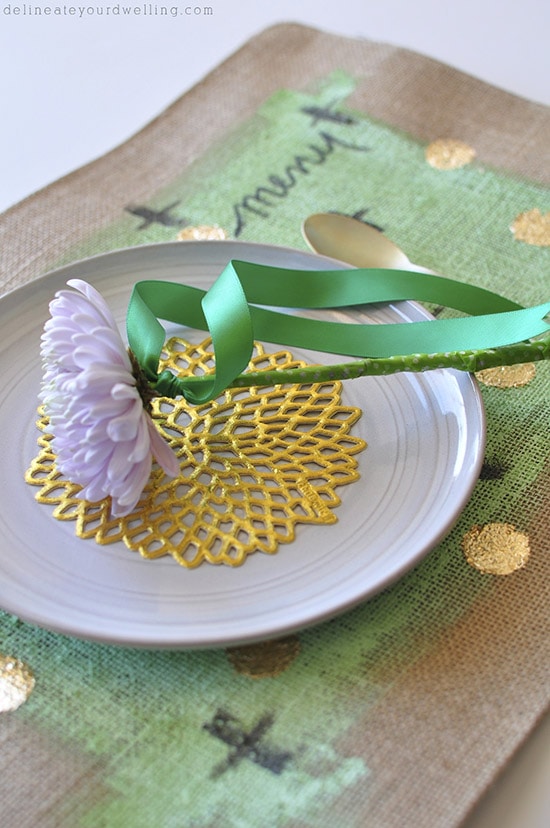 Have you tried gold leafing something unusual?  I've got leather and burlap covered… I need more ideas, so pass them along! And if you liked this project, you might like these other Gold Foil Projects I've done!