I've been really excited to share this fun office update for a while.  I had been wanting to give this chest an update for a while and knew I wanted to do stripes.  It wasn't until I saw Jenn from My Fabuless Life's
Painted Vintage Trunk
that I was inspired to grab my brushes and get to it!  Time to share
how to painted a chest
.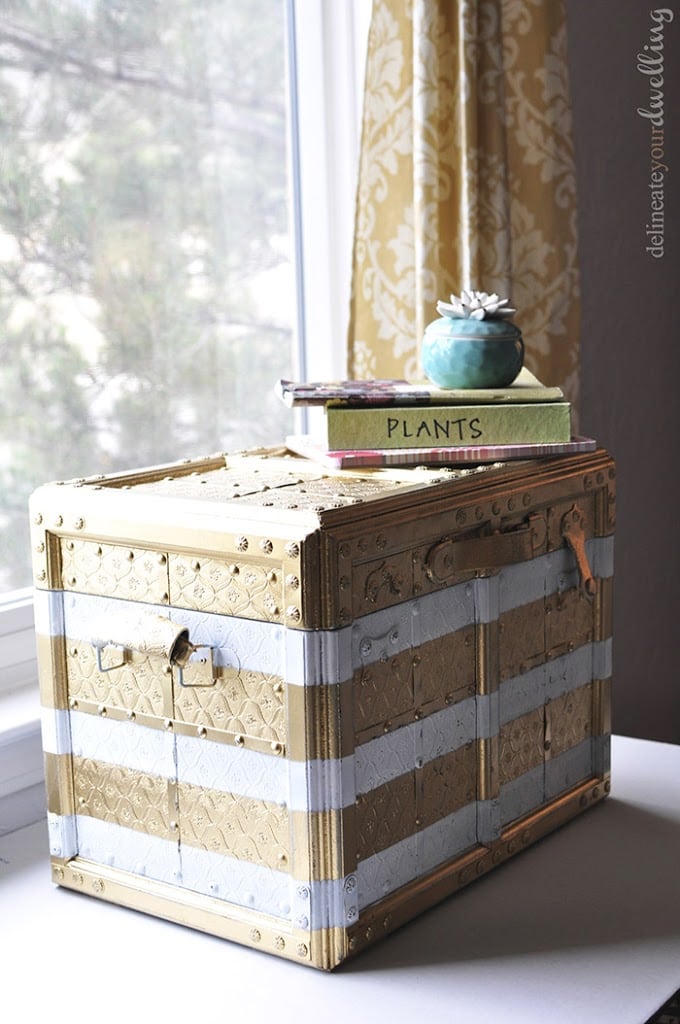 I wish I could say I've had this lovely item in the family for years and it's been passed down for generations.  However, the truth is I bought it from Marshall's about 10 years ago.  It feels like I just got it, but clearly that's because I'm getting old and time is zooming by.  I also left it out in our sun room for six months and with such low low humidity here in the desert, the leather straps became very brittle.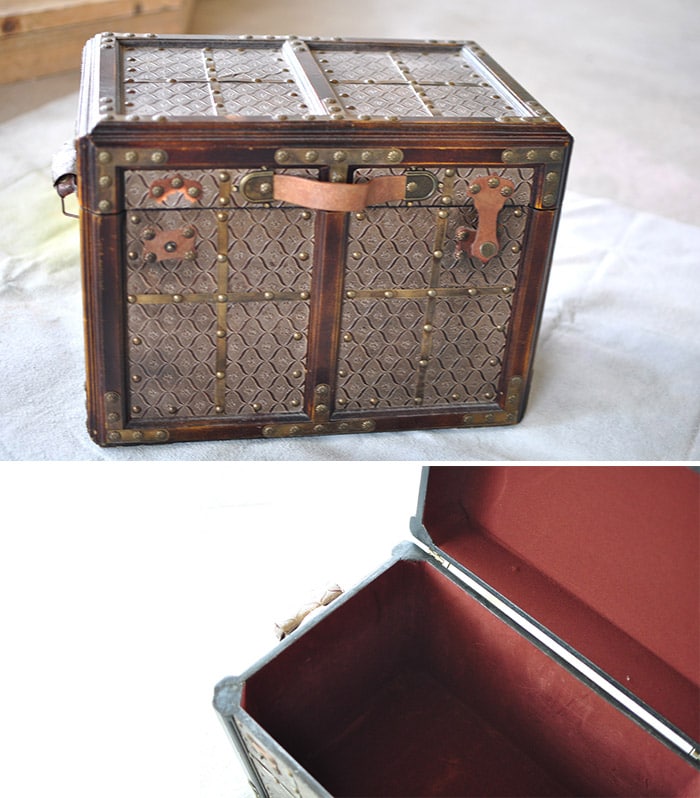 My original plan was to paint soft blue and gold stripes.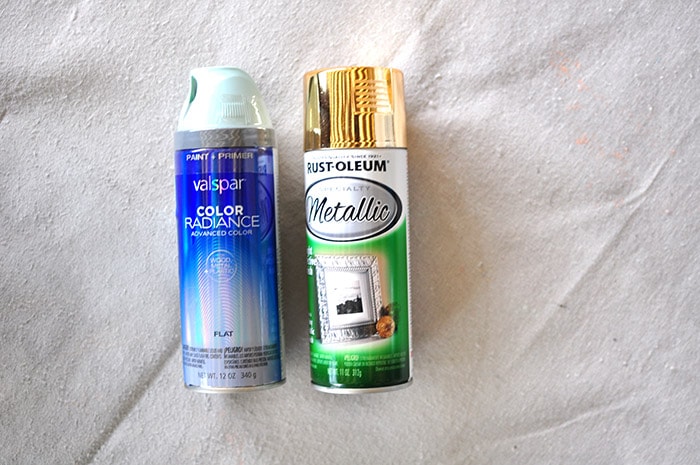 My first step was to spray paint it with primer.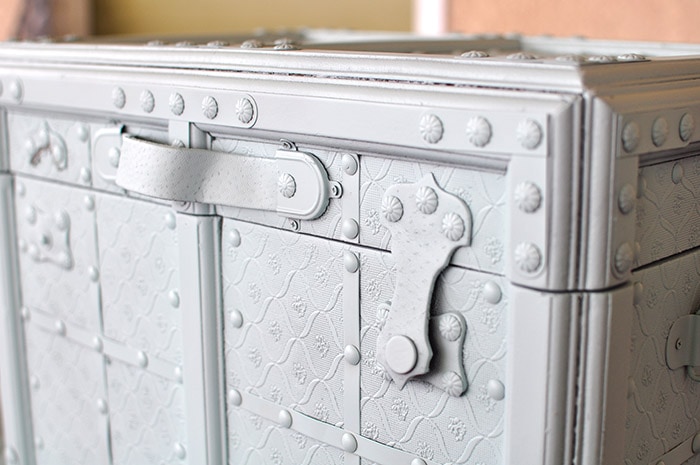 Next, I painted the entire chest in the blue color.  I was starting to hate it but was at that pivotal moment when it might be awful or might suddenly be the most amazing thing ever.  I'll save you the worry, it ended up being awful.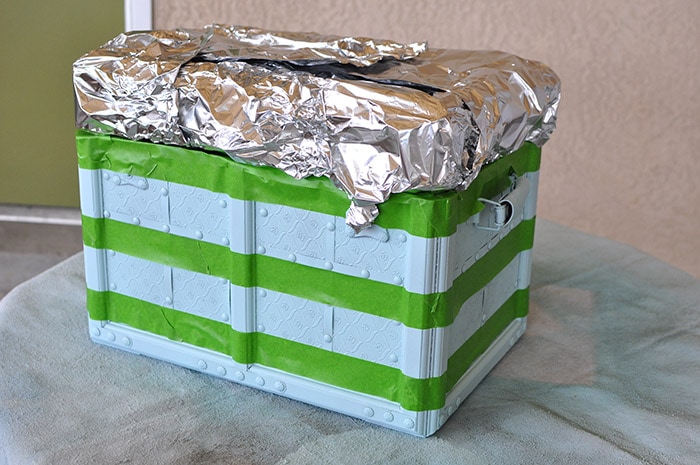 Thankfully, paint is paint and a little white paint easily covered up those lovely blue stripes.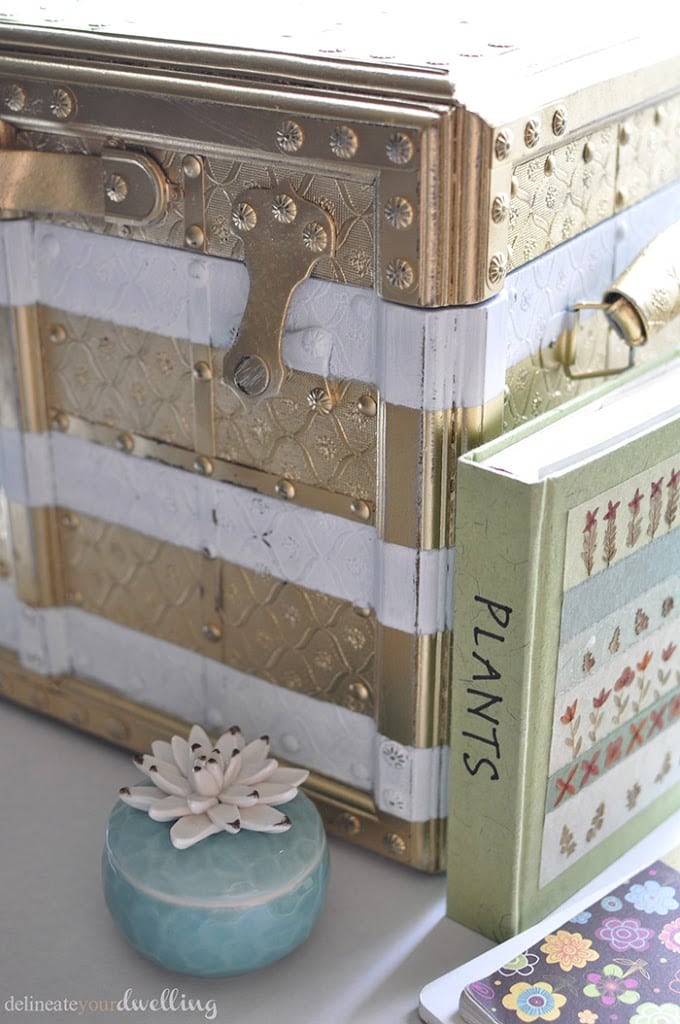 After the paint dried, I used some sandpaper and distressed it a bit.  I liked that a tiny bit of the under blue came through!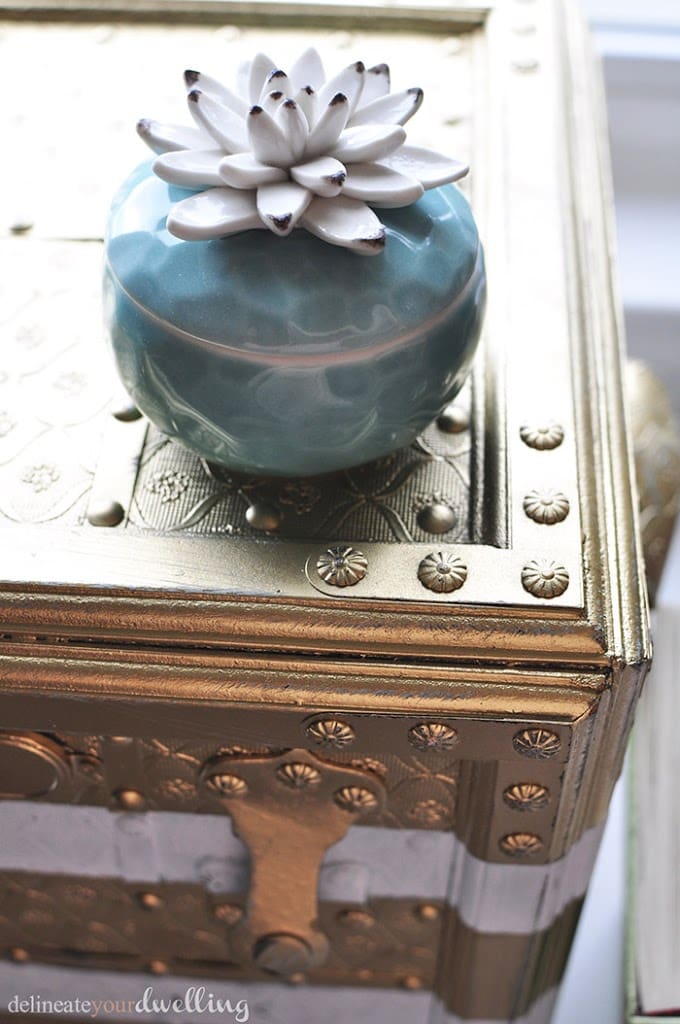 This beauty is going in my updated office + guest room.  (I promise one of these days I'll actually share the final updated room in total.  There are some plans I am still waiting to complete before a reveal.)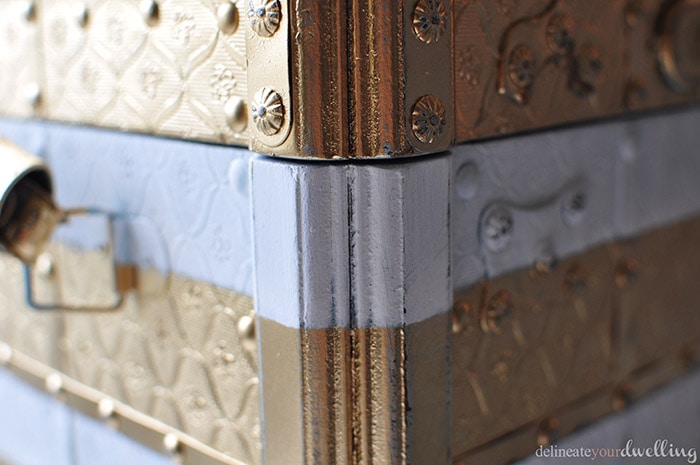 And I just could not leave that ugly maroon velvet interior.  I grabbed myself a bucket of blue and went to town.  It ended up taking about three coats, but I adore the cheerful pop of blue when you open the chest!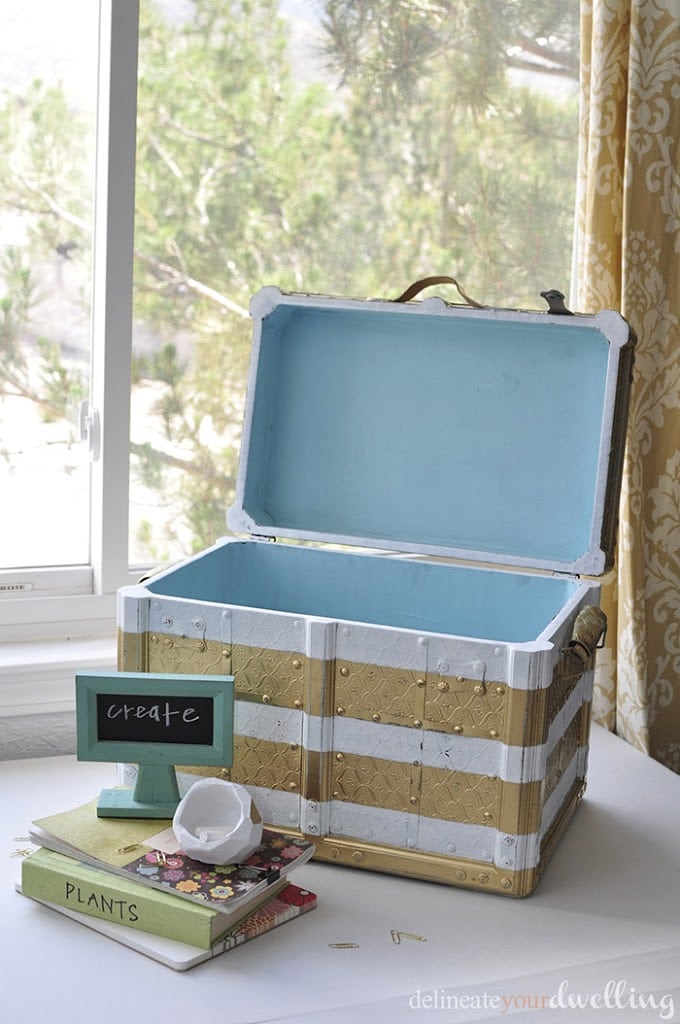 As cute as these fun notepads are, I'm using the chest as sewing storage.  I have my sewing basket, extra thread, the sewing machine pedal and cords all nicely tucked away in there.
I'm so thrilled with the end result.  Sometimes I go in with a perfect plan and other times, I have a plan and it completely changes halfway through.  I'm learning to be okay with changing plans… I could use a little more "go with the flow" in my life!
all my mini office + guest room projects to date (with links at the bottom):