INSIDE : Get yourself organized with metal IKEA Locker Storage Cabinet ideas and ways to customize each compartment. There are so many great organizing hacks when using Lockers as spare Storage!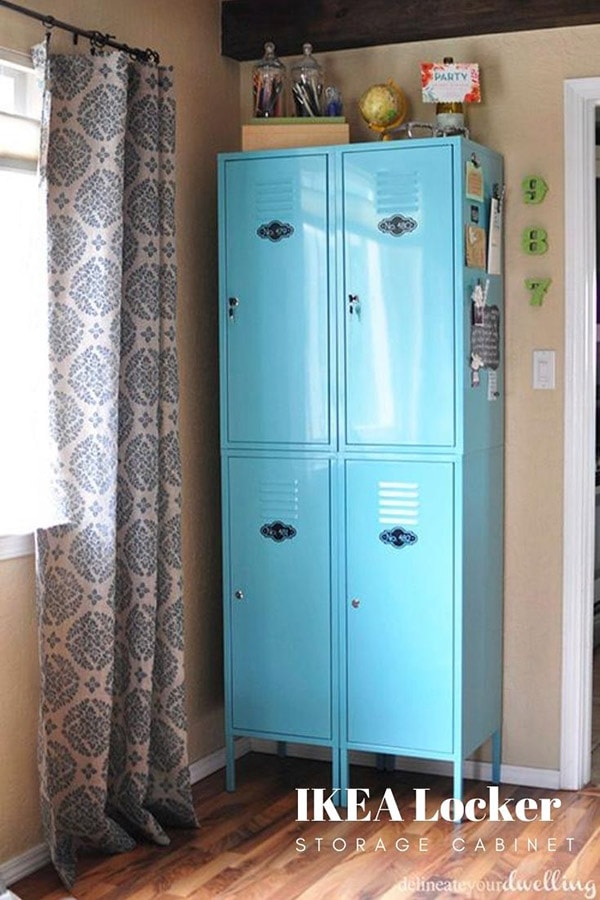 This post has been updated since it's original August 2013 publish date.
This post may contain affiliate links. See my full disclosure.
I have long been keeping my eye on these vertical Ikea metal locker cabinets (similar 2 Tier 1 Wide Locker, 1 Tier 1 Wide Locker and these gorgeous side by side locker) to use as storage in my home. Finally after much research and anticipation, I headed to off to Ikea and purchased two of them in a soft dusty blue color! However, I quickly became completely paralyzed with excitement at all the storage possibilities.
And since these are metal Ikea lockers, there are so many fun magnetic accessories you can add to them. See a few of the fun ideas I found, below.
SHOP MY IKEA LOCKER STYLE STORAGE:


If you are looking for more creative office solutions, you can check out my Creative Office Refresh post.
Where to place my Ikea Locker Cabinets?
The first thing to decide upon after buying the lockers for storage is where should they be located? Many people use locker storage systems in mudrooms or even put them in their home's entryway.
Ultimately we didn't really have the space in either of those types of locations, so I put mine in our dining room. Maybe it's an odd spot but we have a pass through dining room and it acts as both a place to eat but also we have some hangout space there, some kid's toys, etc. So, the lockers became more of a statement piece in that spot.
Check out the Best Locker Toys and Accessories.
What to use IKEA Storage Lockers for:
I could not decide if I should use the locker storage for holding entertaining type items ; placemats, candle holders, serving trays, etc… or possibly my crafting supplies.
I ended up doing a poll on Instagram and everyone seemed to be guiding me in the same direction with using them as craft storage. However, I was not so sure that all of my crafts would fit inside the two of them.
I finally decided why not at least give it a try.
Lo and behold, all my craft supplies fit in ONE locker! I keep thinking I might have more crafty things hiding in a closet somewhere… there just is no way. Other than my larger crafting items; sewing machine, spare fabric and Silhouette printer that I have upstairs in our office area – EVERYTHING else fits in these lockers!
How to organize your metal IKEA storage lockers:
Now that I know where to put my lockers and what will use my Ikea locker Cabinets for – they will still needs some major organizing. I have a hunch I will be making quite a few trips to The Container Store for all kinds of boxes, bins and crates!
I plan to get some labels going on, some fun containers instead of the mismatch and cram it where it fits thing. Somehow I will organize all my thank you and greeting cards and incorporate a few mason jars because I mean, what kind of DIY blogger would I be if my craft space didn't include mason jars?!
You can see all of my amazing locker organization like the below image, on my Locker Lovin' post.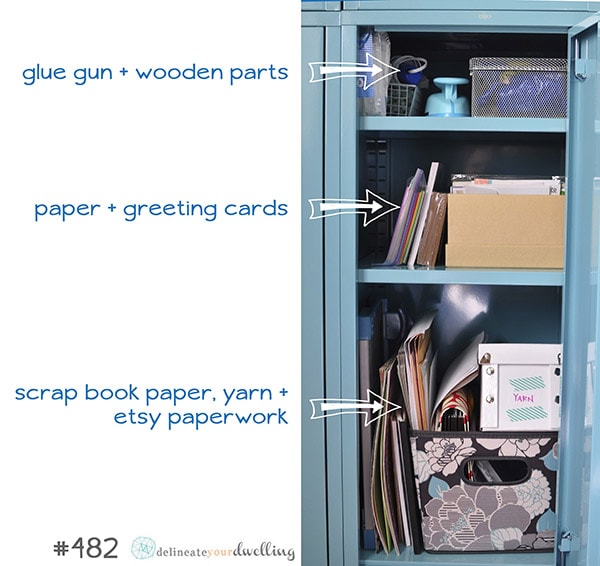 How to embellish your metal storage lockers:
I added a few decals with my Silhouette printer to spiff up the locker fronts. I found a basic plate file and then added numbers to the center. With a few clicks of my silhouette, I had made four numbered labels for my lockers. I think they add such a fun detail to each area!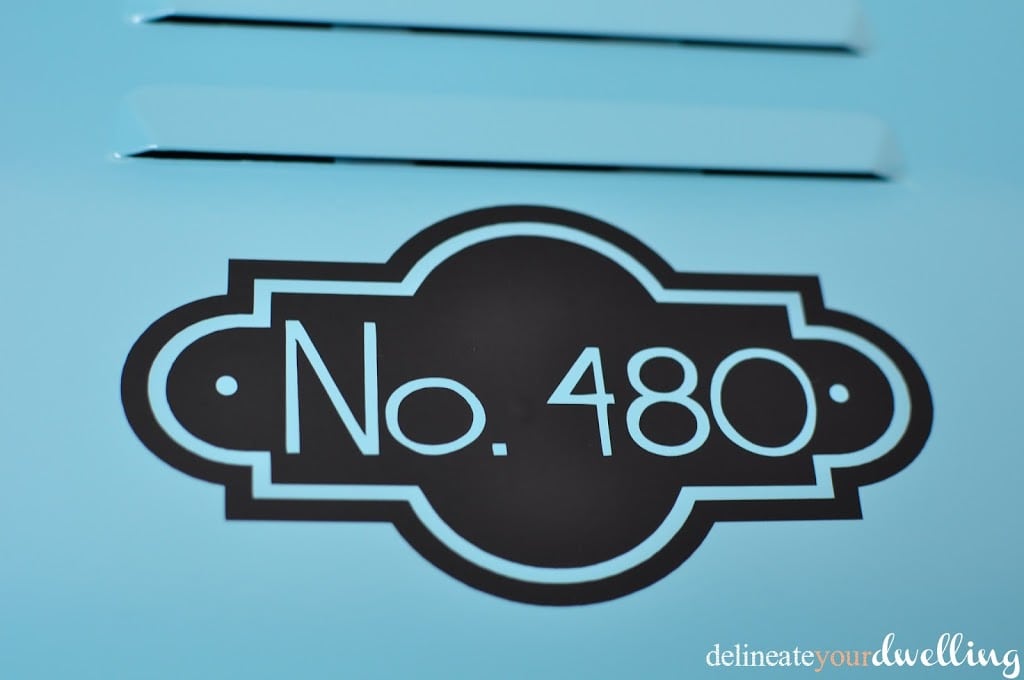 And be sure to see ALL these fun decorative details of how I am using these Ikea locker storage cabinets on my Locker Lovin post.
Looking for some IKEA Locker Cabinets of your own but having trouble finding the perfect ones? Check out some of these other great ones I have found!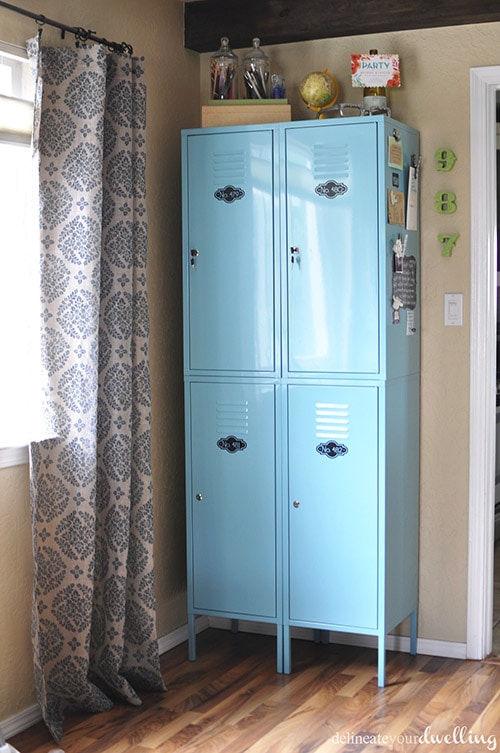 SaveSave
SaveSave
SaveSaveSaveSave
SaveSave