Friends, are you ready for this project today? This is the ultimate DIY fail gone wrong two times and then in a moment of triumph… gone so right! Today I am sharing a thrift store find, a Painted Fabric Clutch.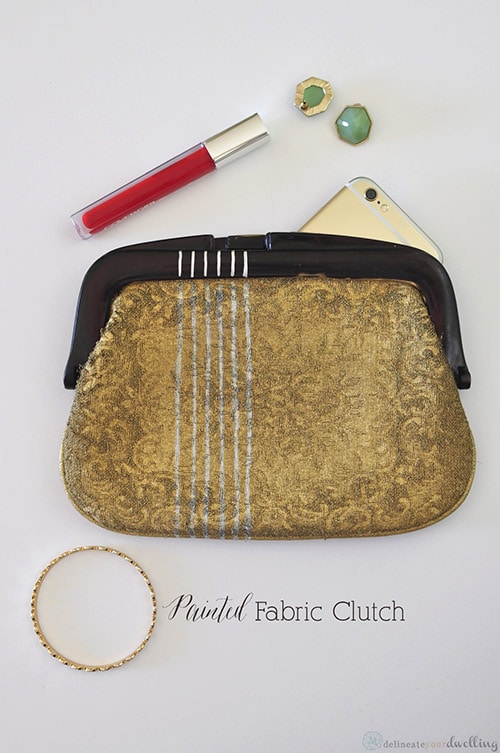 Do you remember my Cassette Case turned Chalkboard Memory Box post a few months back? While out doing a little thrifting, I found that cassette case and this little gem of a fabric clutch. This little lady had potential and for only $2.99 I knew I could do "something" to fancy her up.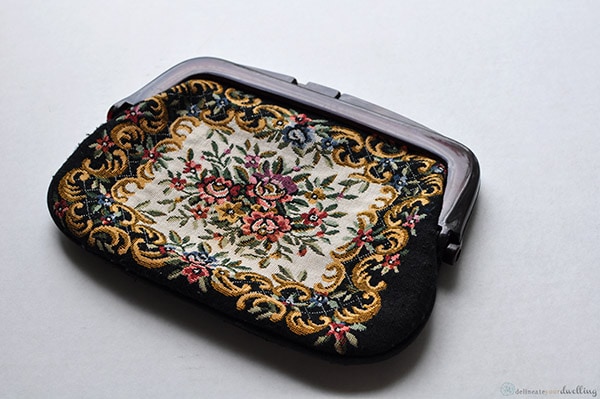 I taped off the plastic handles.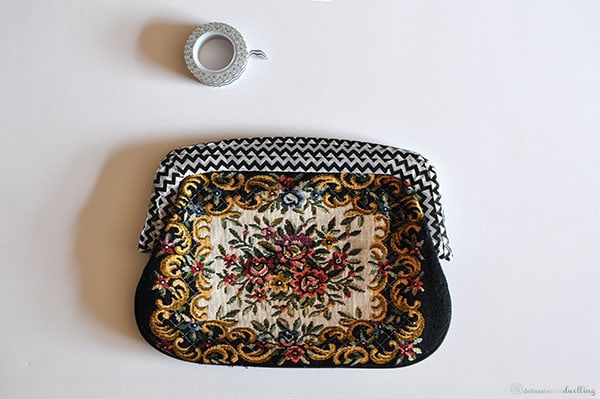 Using my all time favorite *Rust-oleum gold spray paint, I gave her about three light coats of paint.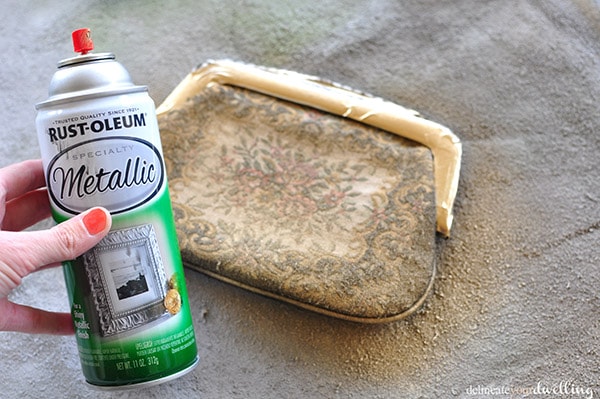 Thus began the first and second DIY fails. If you'd like to see how tacky my "amazing" ideas can be sometimes, check them out in my REAL delineate series.
Using a silver paint pen, I painted/drew five thin lines along the fabric. I traced over them three times to really intensify the color.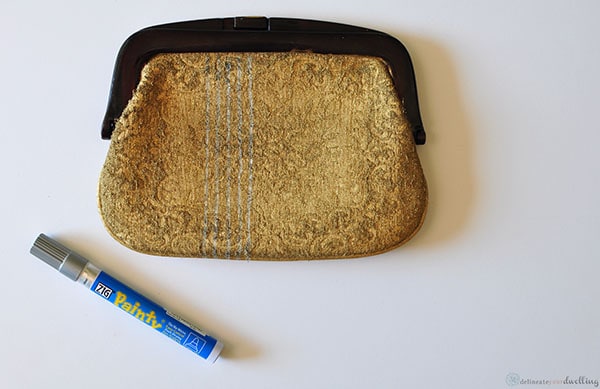 I also carried the lines up to the plastic handle.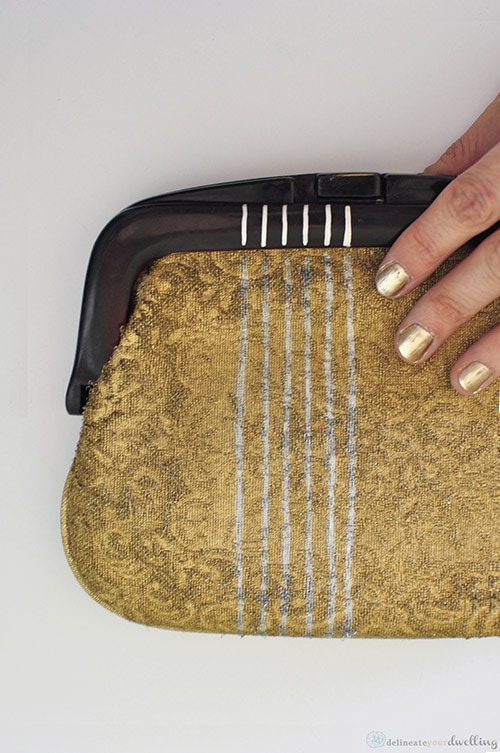 This clutch is now a perfect combination of texture, color and GOLD.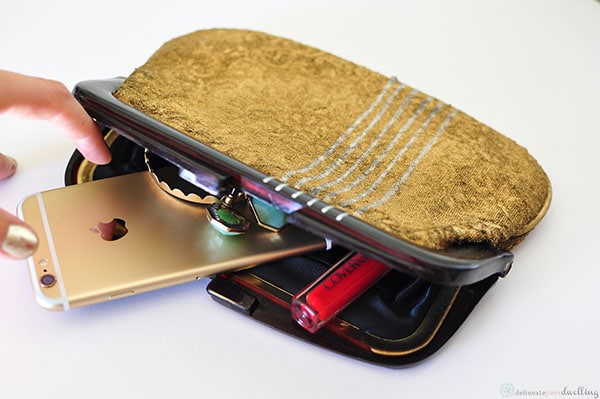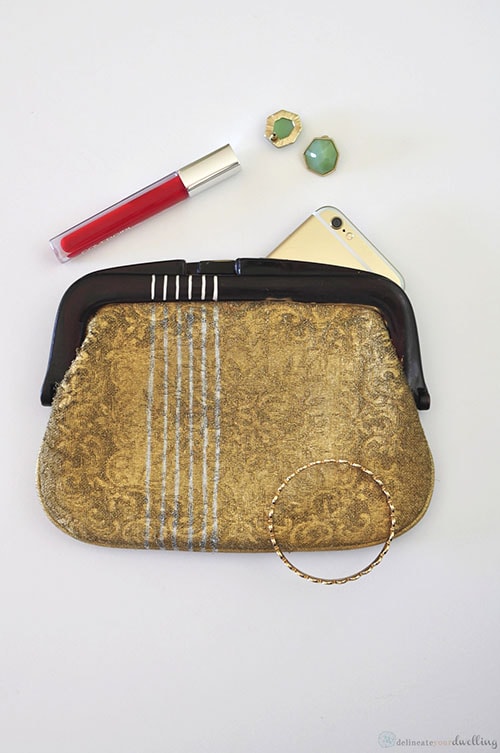 I must say after I about threw this clutch out the window… I'm so glad I kept repainting and repainting because in the end I love it's simplicity and stylish look now. Have you done any fun thrift store update projects?