INSIDE : Learn how to make a gorgeous Autumn No Carve Gold and Bronze Pumpkin to set out in your home this Fall season! Bring in that warm cozy feeling with a few simple steps.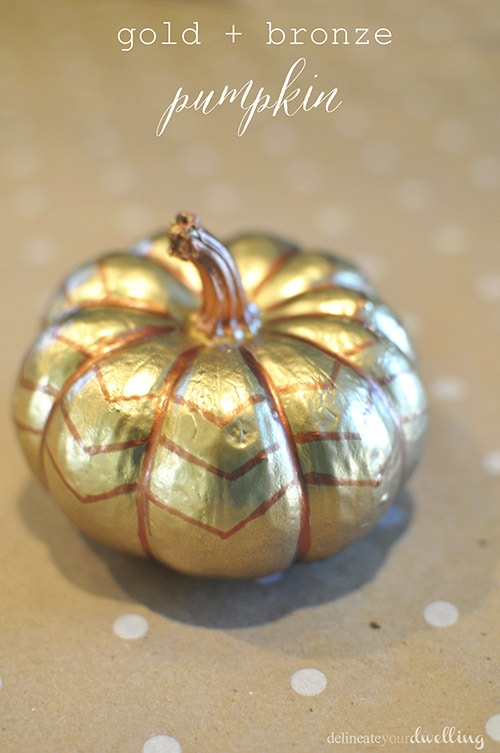 Today I am so excited to share my No Carve Gold + Bronze Pumpkin with you! I'm on a fun pumpkin roll and so far have shared a bean pumpkin, a mint green + gold pumpkin. And I still have a few more fun pumpkin ideas up my sleeve! Did you see I now have over 13 unique no carve pumpkin ideas, too.
This post contains affiliate links. See my full disclosure.
What supplied do I need to make a festive No Carve Gold + Bronze Pumpkin?
Pumpkin
Gold Spray Paint
Copper Paint Pen
How do I make a festive No Carve Gold + Bronze Pumpkin?
I started out with a regular mini orange pumpkin and then I spray painted him with a light coat of gold paint. However, if you are looking to use these pumpkins in your decor for more than just one season, I would recommend using faux pumpkins!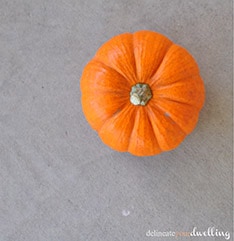 After he was completely dry, I used my favorite Copper Foil paint pen and drew lines along the valleys of each pumpkin section. I love using the FOIL paint pens because I think they have such a gorgeous look to them over just using a metallic sharpie.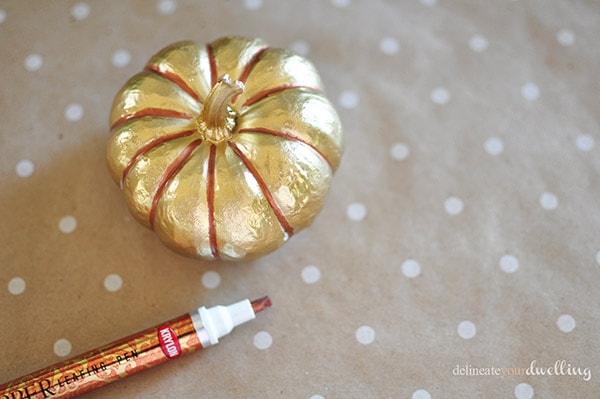 Next, I went around the entire pumpkin and added three diagonal lines connecting to each valley line.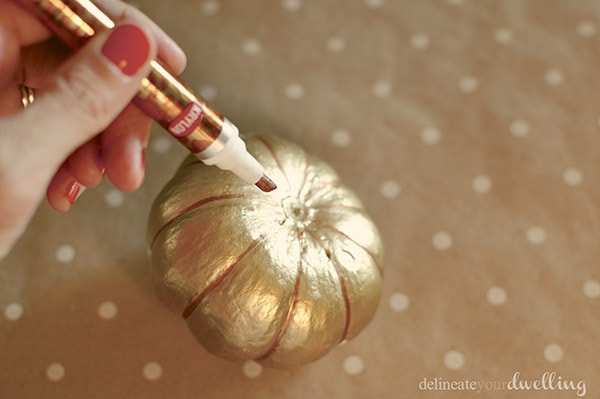 Ans then it was as simple as connecting the lines. Painting with my marker in the other direction, I then connected the three diagonal lines to the other main valley line. This was a simple way to make straight lines and not have to worry about using rulers.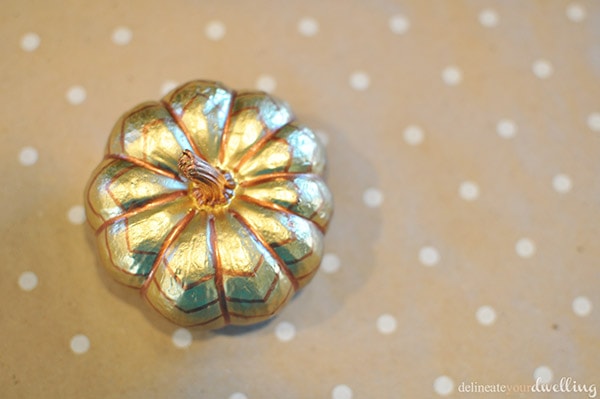 I love the metallic look this pumpkin has.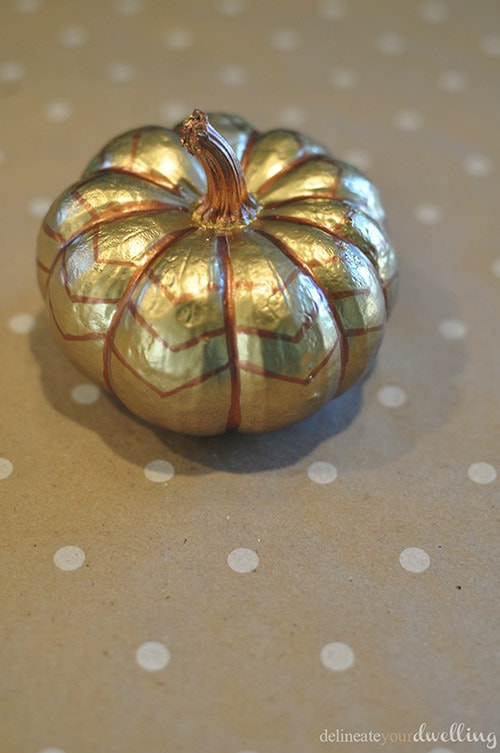 Ready to check out some of my other fun pumpkins from over the years?
Looking for fun kid Halloween costumes? See these adorable DIY Scuba Diver Halloween Costumes, Baker + Cupcake Costumes or Little Planet Halloween Costumes!
SaveSave
SaveSave