INSIDE : Learn how to bring a softer side to Halloween and the fall season this year with gorgeous Pastel Pumpkins. In shades of lavender, peach and coral – you can make your pumpkins work for you this Autumn season!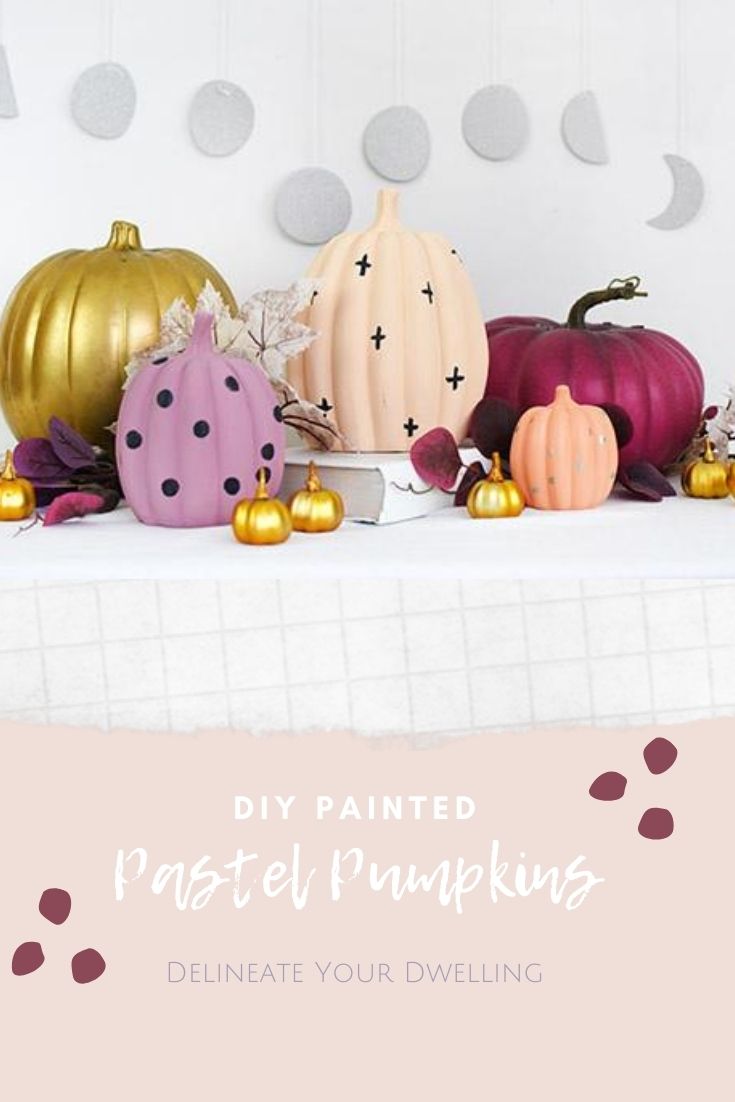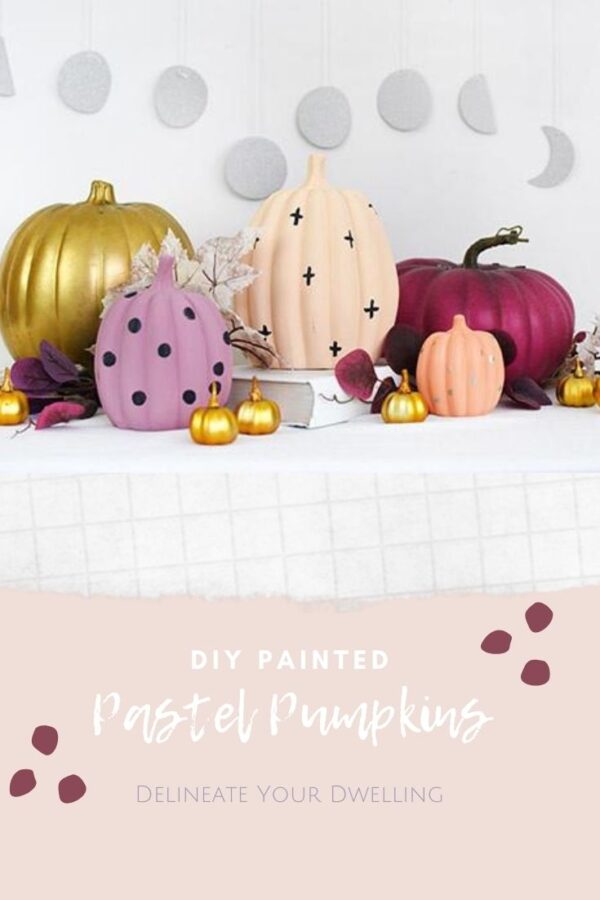 This post contains affiliate links. See my full disclosure here.
I was so good this year and waited until early September until sharing my new pumpkin for the fall season! It is still in the 90's here in New Mexico, so although it doesn't feel like the cool Fall season has arrived, it is time we can start decorating for all things cozy and Autumn in our homes!
And if these soft Pastel painted Pumpkins are your thing, you might also like my Felt Pumpkin and my Simple Tassel Pumpkins.
What supplies do I need to make Pastel Pumpkins?
White Pumpkins (I used raw ceramic pumpkins, but any kind will work.)
Acrylic Paints in soft pastel colors
Paint Brush
Paint Palette
Circular pounce brush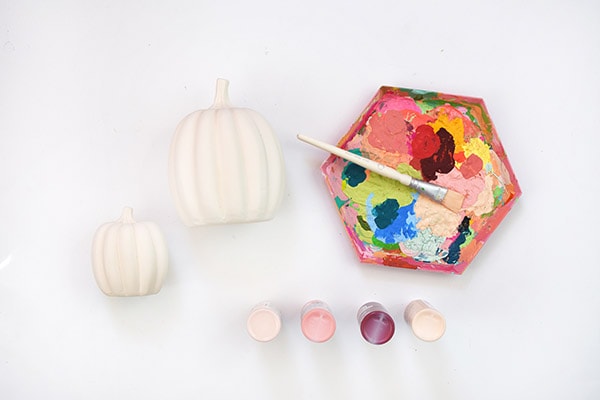 How do I make gorgeous Fall Pastel Pumpkins?
Start by selecting your paint colors. I decided to do a light cream colored pumpkin, a peach pumpkin and a soft lavender pumpkin.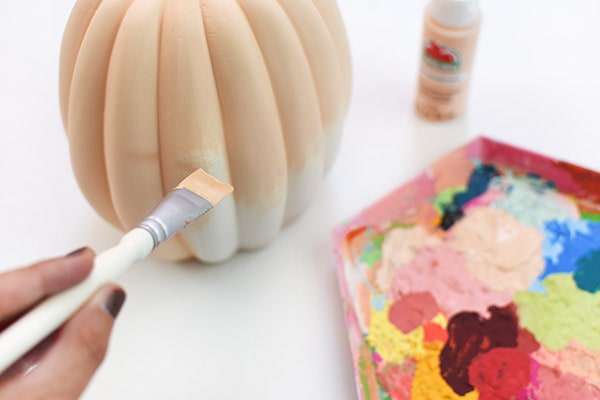 Paint all of your pumpkins and allow them to fully dry.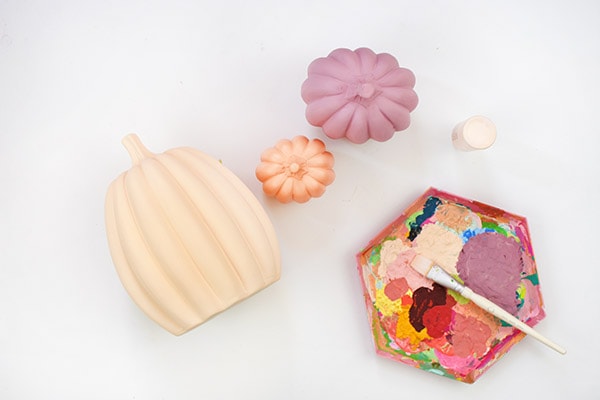 I am a huge fan of these sponge pouncers in various sizes and think they make the most lovely polka dots. And they are such great quality, after I am done using them, I can wash them out, allow to dry and use again.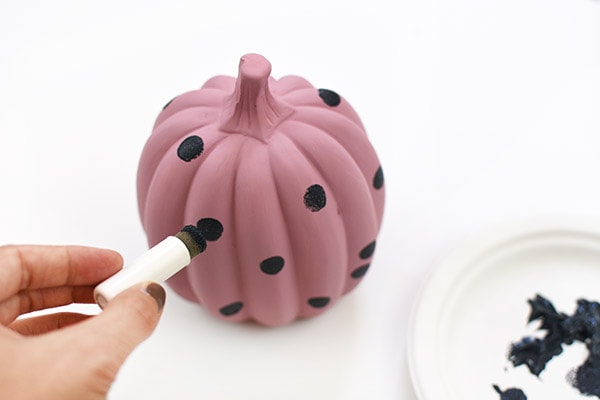 I hand painted simply crosses on my cream pumpkin in a dark dark navy blue, almost black paint color.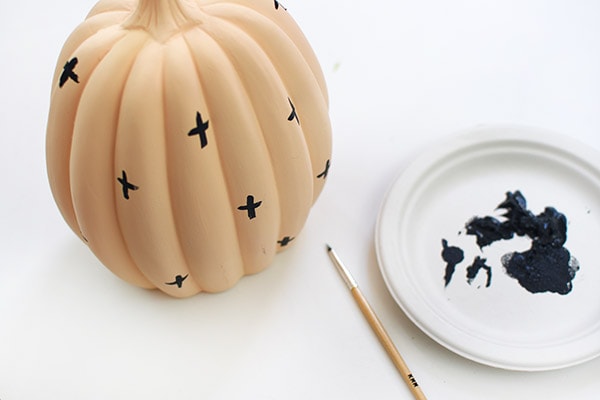 And my sweet little peach pumpkin got fun silver mini polka dots added to it! I used a q-tip to create those small dots.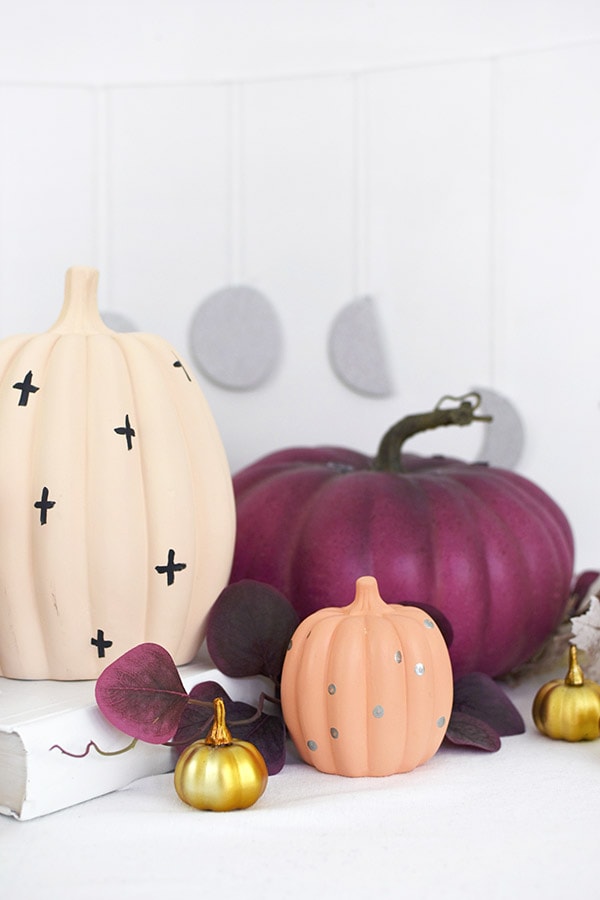 The final product is a soft but cheerful display of all kinds of wonderful pastel pumpkins for this Fall season!
And I'm so in love with my silver Moon phase garland. I think it's the perfect addition to the fall feel.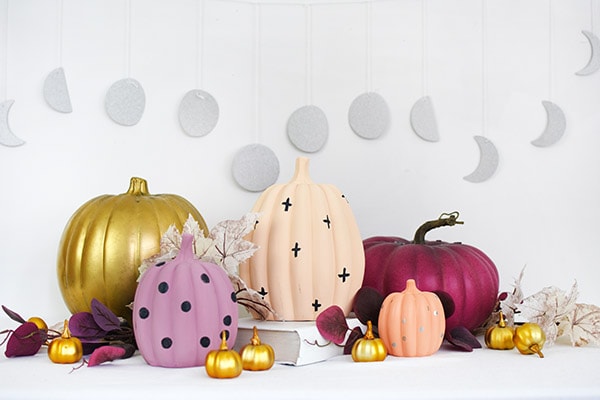 Stick a few sprigs of Autumn leaves and some small golden pumpkins and you are set to create a lovely Fall pumpkin scene.
I also used a few of these pumpkins in my stunning Fall Boho Bat Fireplace display and they were such a fun add!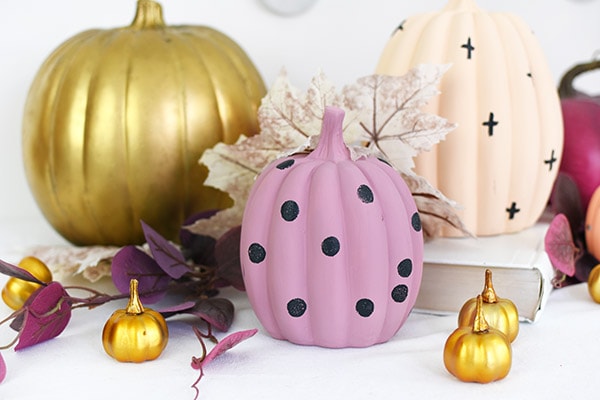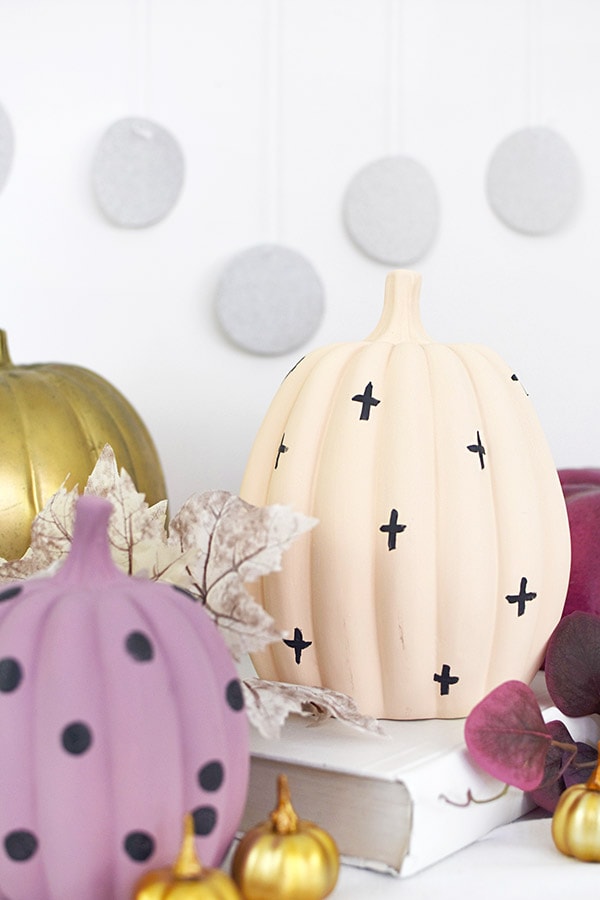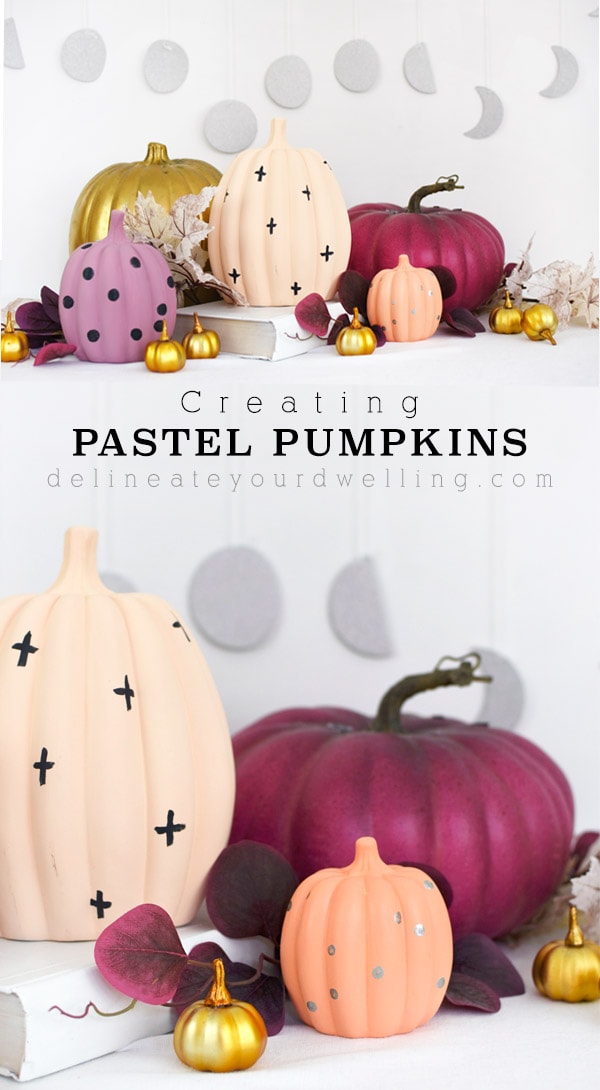 Check out some of my other amazing pumpkins from over the years!