INSIDE : Learn how to make a gorgeous and expensive looking Easy DIY Wooden Skewer DIY Sunburst Mirror! Such a lovely Mirror statement piece, too.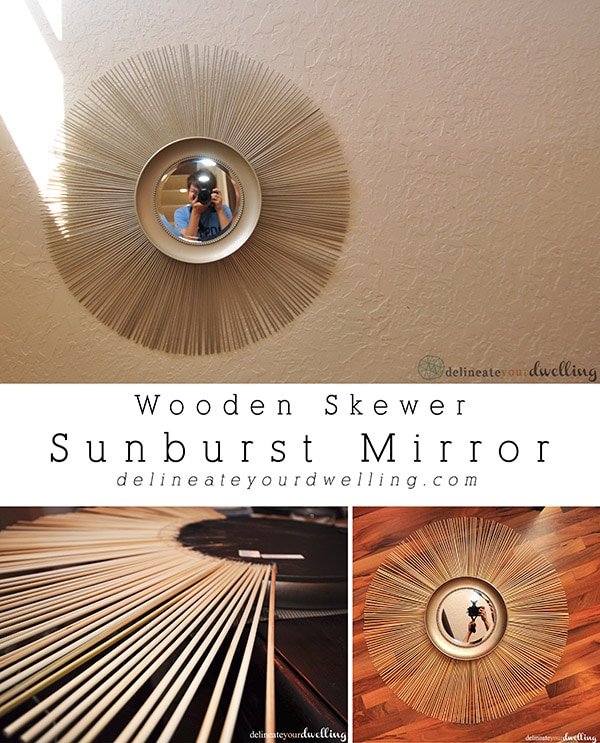 I have been doing some home re-evalutions as of recent, taking inventory of our current home decor. Some has been in the "go" pile and others have been in the "stay" pile. The Sunburst Mirror has passed in to the stay pile, so I thought I'd share the simple steps I took to create it.

Denotes an affiliate link. See my full disclosure.
I've been keeping my eye on sunburst mirrors for a while now. Our front entry has vaulted ceilings and I wanted something large to fill a bit of the empty space. I love sunburst mirror's overall form. They can be so elegant and yet slightly retro in style. I've seen them cost up to $200 and with all the supplies I had to buy, mine came to a total of $19!!

First, I went to Hobby Lobby and found an adorable little mirror.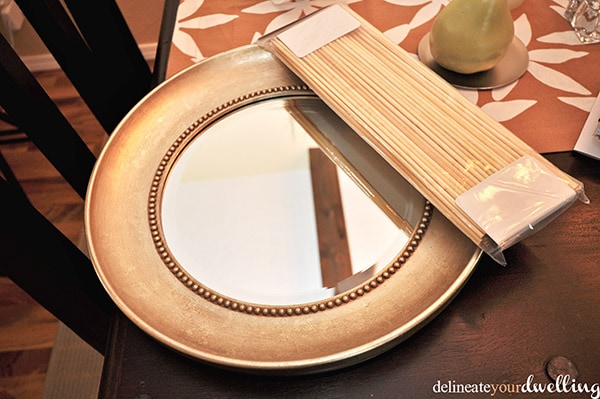 The only other purchases to make were *Bamboo Wooden Skewers
and a can of spray paint. I bought two packages of 100 skewers.
You can use much less, but I wanted a very full looking sunburst.
Circular mirror

*
Bamboo Wooden Skewers
(two packages)
Hot glue gun + tons of spare glue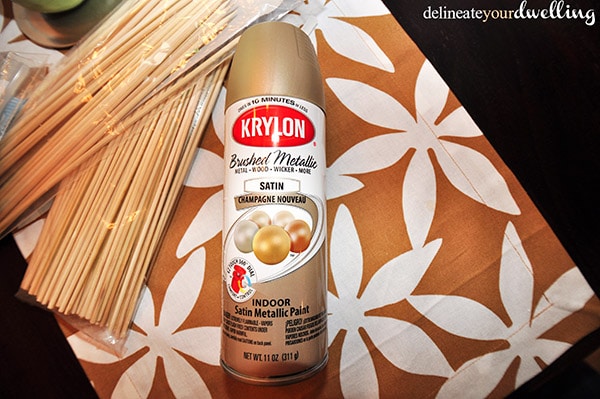 Directions:
1. Lay the mirror face down and divide the circle into four equal parts using a pencil.

2. Once you decide how big you want the sunburst to be, measure the wooden skewers and mark on all of them so as to keep a consistent length.




3. Start hot gluing the skewers per your measured mark to the mirror, using the pencil guidelines to keep the skewers straight.
4. Stand back and enjoy your stunning new sunburst mirror!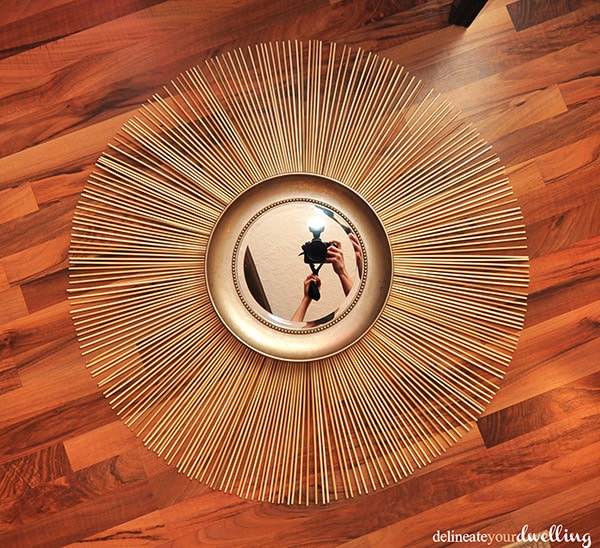 Oh how I love my mirror! Where could you incorporate a sunburst mirror in your home?