INSIDE : How to create an inexpensive and gorgeous Modern DIY Geometric Pendant Lamp shade using simple wooden skewers. Plus, it adds so much drama to your room!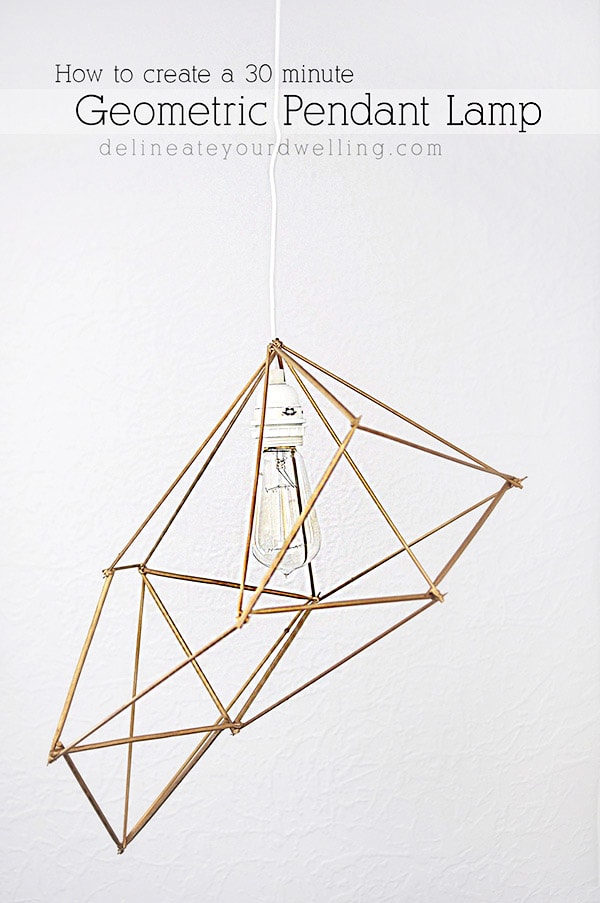 This post may contain affiliate links. See full disclosure here.
I teamed up with a great group of ladies for FOUR rounds of knock off knock out projects. You can see my projects here. I was thrilled when Ashley from Bigger Than the Three of Us contacted us all again for another round of inspired projects.
This month's home decor INSPIRATION store is
Anthropologie
and I can not wait to share how to create an inspired 30 minute
DIY
Geometric Pendant Lamp
with you!
Who isn't in love with everything Anthropologie? If I had a million dollars that would be one of my first shopping stops. When I saw their Small Iron Web Pendant Lamp, my DIY heart stopped beating for a moment. I knew this would be a great inspiration piece and I knew without a doubt I could beat the $398 price tag!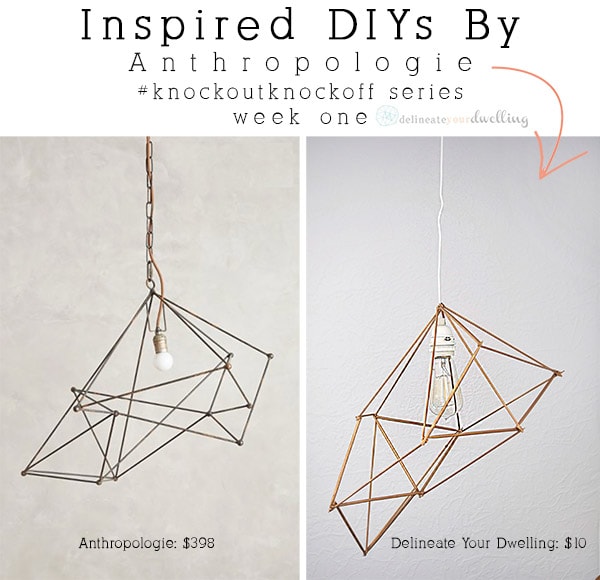 If you were to buy the supplies for this project, it would be a little under $10. I however, already owned every single thing so I actually made this for FREE.
WHAT ARE THE SUPPLIES FOR A Geometric Pendant Lamp?
Light Socket Cord

Wooden Skewers

Hot Glue
Rustoleum Gold Metal Spray Paint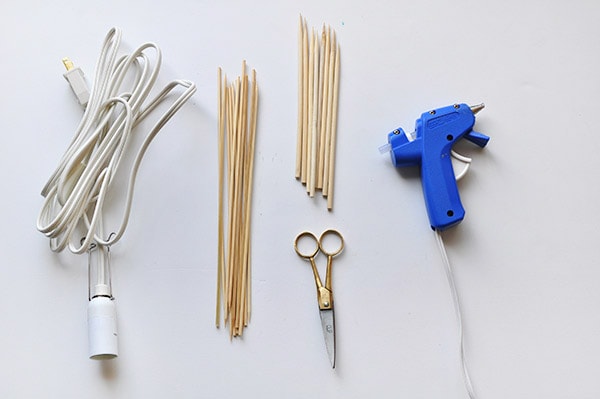 How to make a Geometric Pendant Lamp:
Although, this project looks intricate, it was as easy as could be. I started by trying to see main basic shapes in my inspiration lamp. Then, using the wooden skewers, I created four different main shapes. Each corner was secured with hot glue.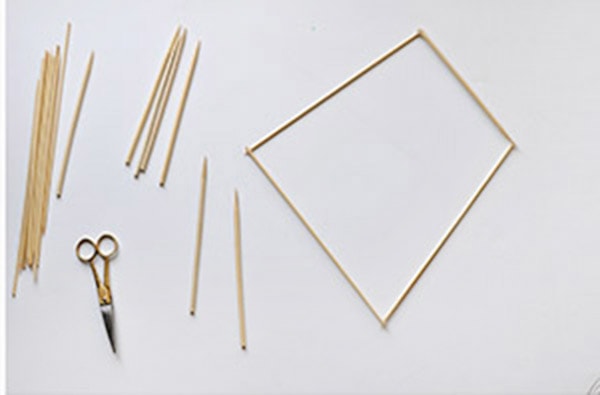 Once the four shapes had been created, I started glueing them together. I glued three of them at their top vertices so as to create a place to hang on the light socket.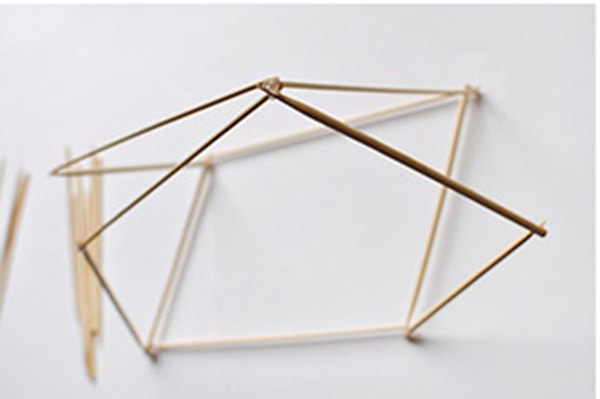 After those shapes were glued, I simply added a few more wooden skewers to create additional interest. This really is a personal preference for it's look.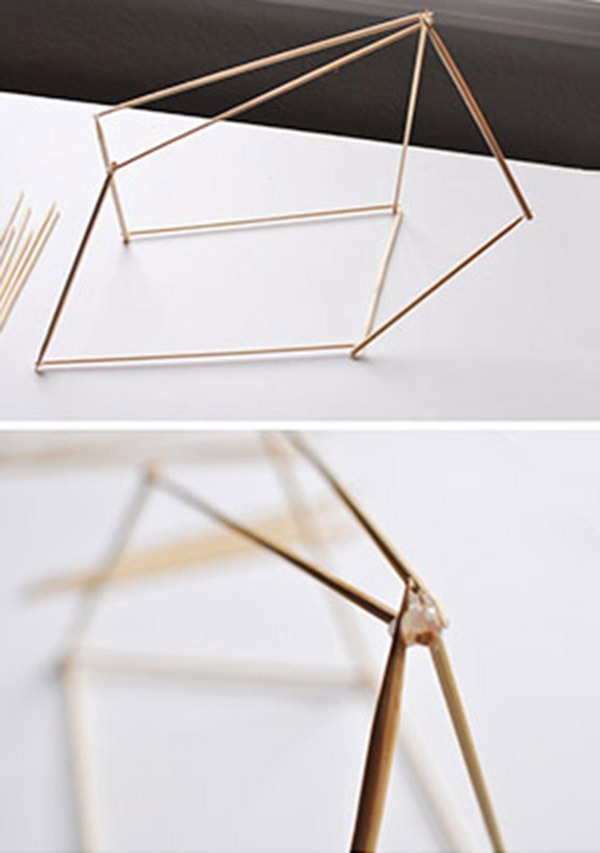 After the wooden skewers were dry, it was time to add a few light coats of spray paint. I wanted a slight brassy gold color, so I used my Gold Metal Spray Paint
.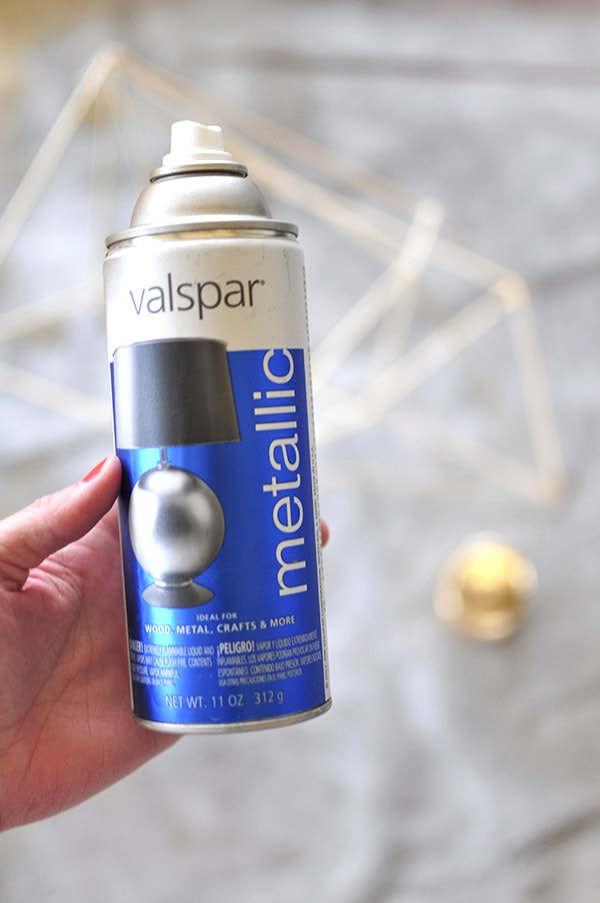 I could not be more pleased with how this Geometric Pendant Lamp turned out.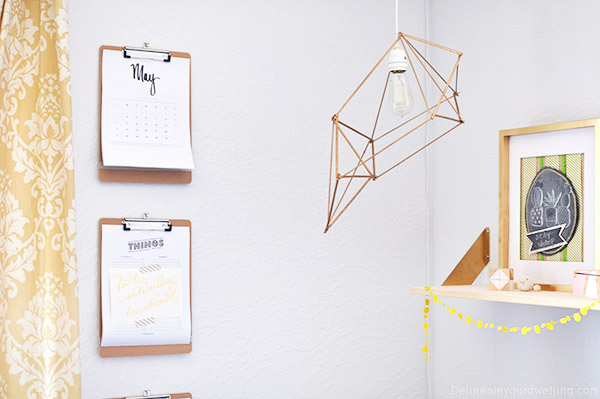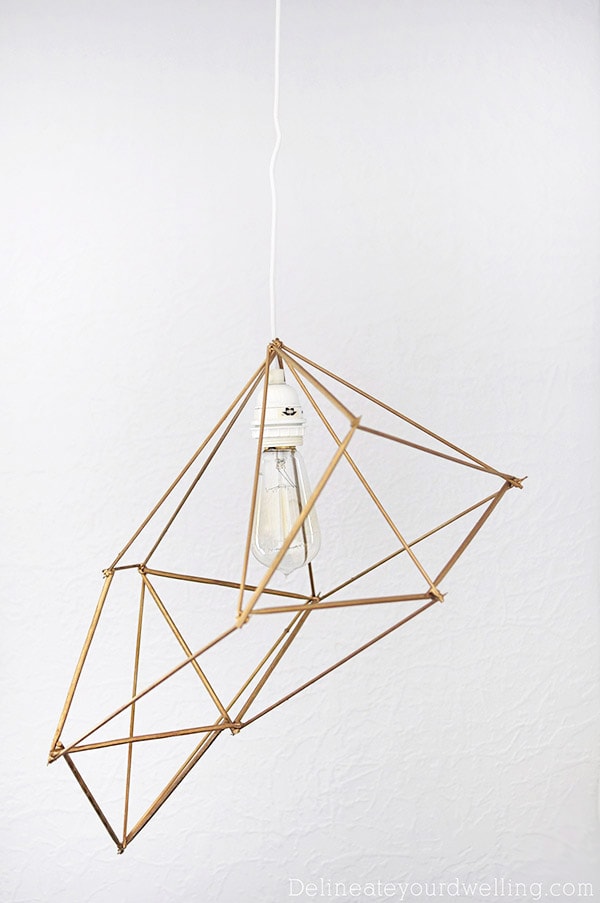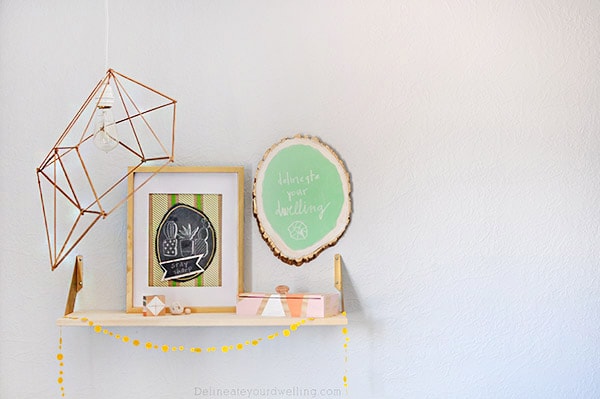 Starting now in May and ending in August, we will be showcasing an inspired project from a pre-decided home decor store. Be sure to check out the other amazing projects!