INSIDE : After you make a huge move to a new home – what should you do next? Check out these 10 great Organizational Tips for unpacking motivation after a big home move. And be sure to download a helpful PDF checklist.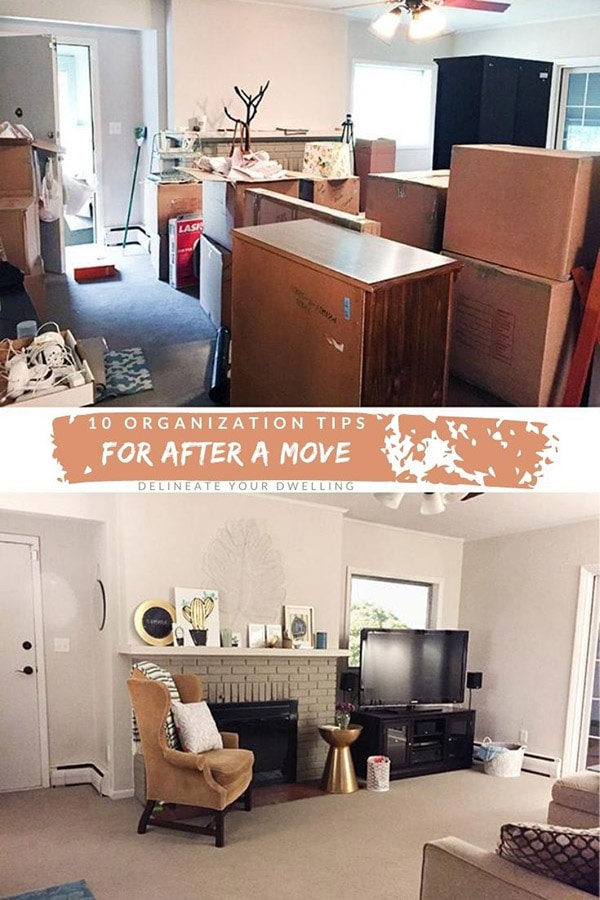 This post may contain affiliate links. See full disclosure here.
This post has been updated from it's original August 2015 post date.
Can anyone relate to this? You spend months prepping your home to sell (Did you see my 5 tips to staging your home to sell quickly?). You finally celebrate that your home has sold, but you still have to deal with what feels like 8 million home inspections. All the while, packing and saying goodbye to your friends and family.
The MOVING day finally comes and you put all your belongings in a truck and travel to your NEW home (in our case across the country – from New Mexico to Illinois). You arrive to your hew home but you are feeling exhausted and really the work is just now beginning. Sigh….
Since we moved across the country this month – from the southwest to the midwest, we had a moving company bringing all of our belongings. However, whether you are moving across town, moving down the street or traveling a far distance, these 10 Organizational Tips for Unpacking After You Move will greatly help.
*Note, these are my REAL "we just moved" crazy person photos… please, no judging! HA*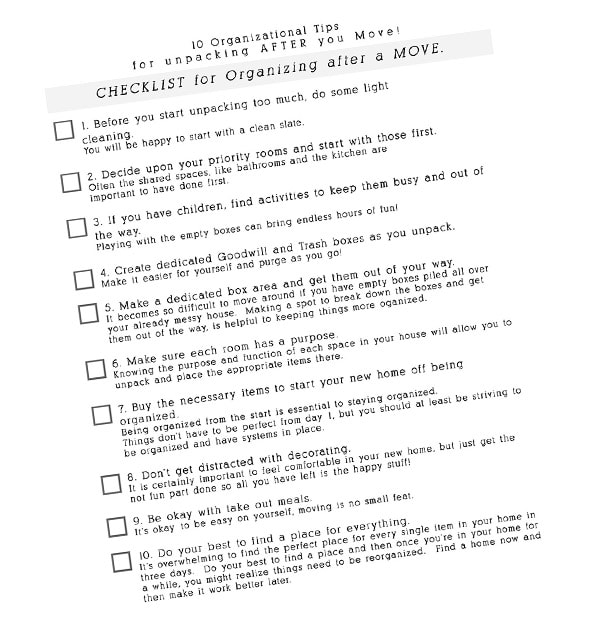 Looking to get the ten organizational unpacking items in a nice neat checklist to print out? You can purchase it NOW.
Tips to help you unpack your new home:
1. Before you start unpacking, do some cleaning.

There is a high chance that it's been a few weeks since the previous owners left. It's amazing how quickly dust and bugs can creep into a home, so be sure to bring a broom, vacuum and some cleaners with you. You will feel much better setting up your home in a clean space than having to tip toe around to avoid dust bunnies on the floor.
These are my favorite microfiber towels, tub + tile cleaner, room freshener spray and everyday cleaner.
2. Decide your first priority rooms
As much as you want the entire home unpacked and ready to live in right away, it sadly just takes some time. However, it's probably more critical to have bedrooms, the kitchen and bathrooms up and running before every single tool gets a new home in the garage.
My husband might think differently on this, but when it comes down to it, we need food more than knowing where our spare sandpaper is located. Do whatever you can to get your priority rooms unpacked first, this will greatly help you out down the road.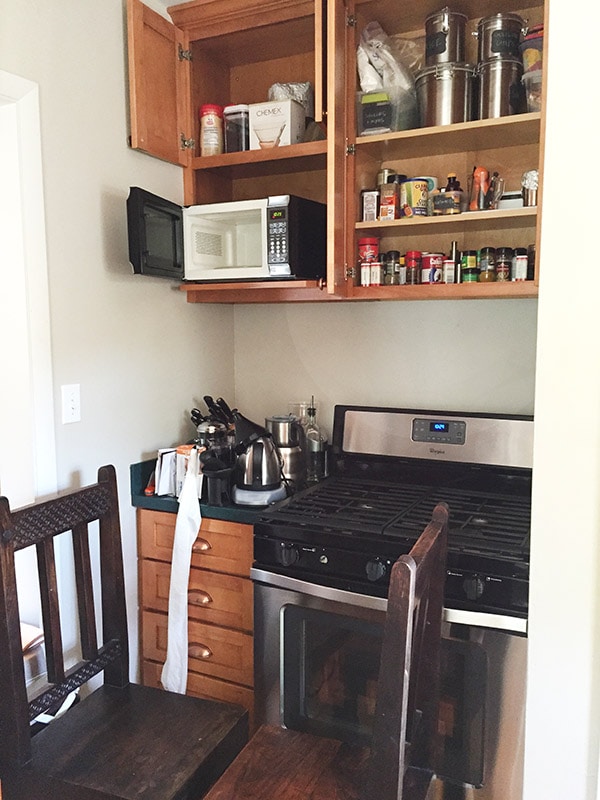 3. If you have children, find activities to keep them busy and out of the way.
This one depends heavily on your children's age. My kids are 3 and 4, so even if I put on a show, gave them the iPad, got out play dough, etc… they would only be entertained for like 20 minutes max.
Thank goodness, Grandma only is two hours away now and was able to take them for 2 days. If you don't have that luxury, then maybe give your kids the extra boxes to make a city with… the goal here is to be as focused on unpacking as possible.
I have tons of kid related activities here.
4. Create dedicated Goodwill and Trash boxes as you unpack.
It doesn't matter how much purging you may have done before you left. Somehow, I always seem to find MORE to give away and purge while unpacking boxes. Our recent move was to a slightly smaller rental home and it was actually a wonderful time to really decide what we needed and what we didn't. I could probably live with 40% less stuff than I am, let this be a freeing-purge time for you!
5. Make a dedicated box area and get them out of your way.
Thank goodness, our moving company had a box pick-up service so we just made a MASSIVE pile of broken down boxes and a few weeks later we called them to come pick up all the boxes and packing paper.
However, if this is not available for you, you can take them to recycling bins or post on Craigslist for someone else to use.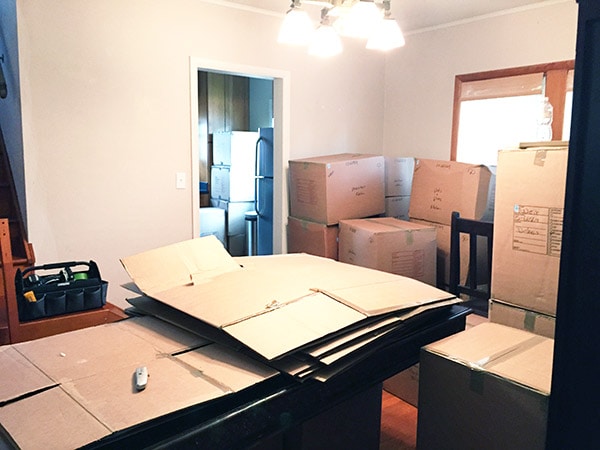 6. Make sure each room has a purpose.
Be sure to label each room in your house, dining room, living room, bathroom, etc. Most of us have just the basic rooms, but now and again your new home may have a sunroom or a living room AND a family room. What about the basement, will that function as a family area, too?
Knowing the purpose and function of each space in your house will allow you to unpack and place the appropriate items there.
7. Buy the necessary items to start your new home off being organized.
This is code for go to Ikea, Target, The Container Store… wherever it is that you can buy organizational items. Being organized from the start is essential to staying organized.
Things don't have to be perfect from day 1, but you should at least be striving to be organized and have systems in place. (This is my car full of Ikea purchases to help with organizing our life.)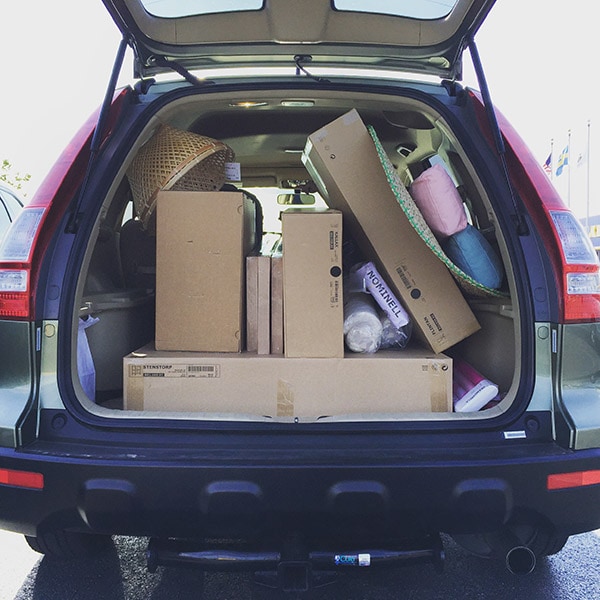 8. Don't get distracted with decorating.
Friends, I'm a craft blogger so I had like 88 boxes of decor, crafts and knick knacks. The struggle was real to wait on getting out throw blankets, pillows and hanging pictures while I still needed to put random medicine and cleaning supplies away. Boring but true.
It is certainly important to feel comfortable in your new home, but just get the not fun part done so all you have left is the happy stuff! Plus, it's something to look forward to and keep you going when there seems like never ending boxes of pillow cases to find a new place for.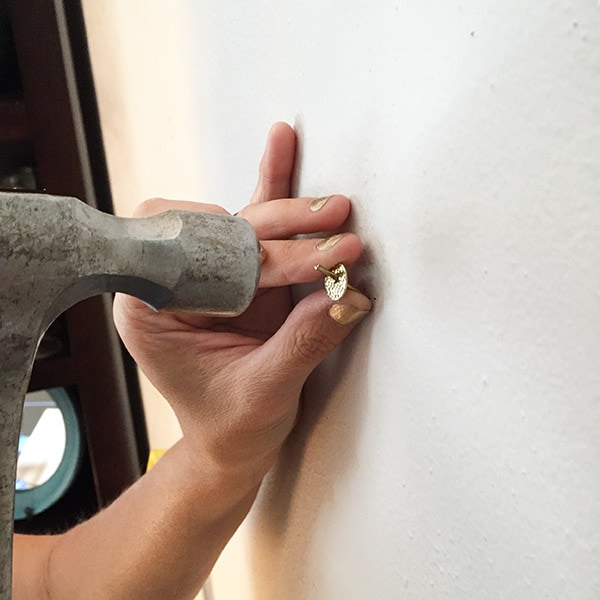 9. Be okay with take out meals.
Let's be honest… I'm always okay with takeout. Just know it might be a while before normalcy happens. That means you should either have a ton of pb & j on hand or do a little investigating in your new city and find some tasty take out for a while.
We have been in our new home for 4 weeks and I just was able to start making dinners again last week. As much as I would like to be wonder-woman and do it all right away, I just couldn't. It's okay to be easy on yourself, moving is no small feat.
Don't feel guilty about using Grubhub, Doordash or any other means of getting food delivered to your home during this time.
10. Do your best to find a place for everything.
It's overwhelming to find the perfect place for every single item in your home in three days. Do your best to find a place and then once you're in your home for a while, you might realize things need to be reorganized. That's okay.
Find a home now and then make it work better later. The goal is just unpacking and getting all your stuff put somewhere that at least makes semi-sense.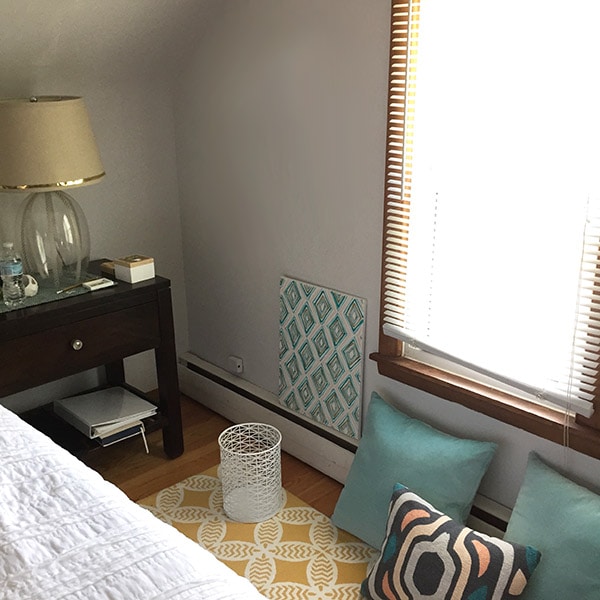 How long does it take to unpack after a move?
Unlike unpacking from a vacation that takes less than an hour, unpacking after a move can take weeks and even months sometimes until you really are feeling settled.
After one month, our home is still getting settled, but we are fully functional and feeling like this is home!
There are still quite a few things to decorate and organize. And there are PLENTY of rental friendly DIYS are coming up soon.
So tell me, did you have any unpacking secrets?
RENTAL FRIENDLY DIYS: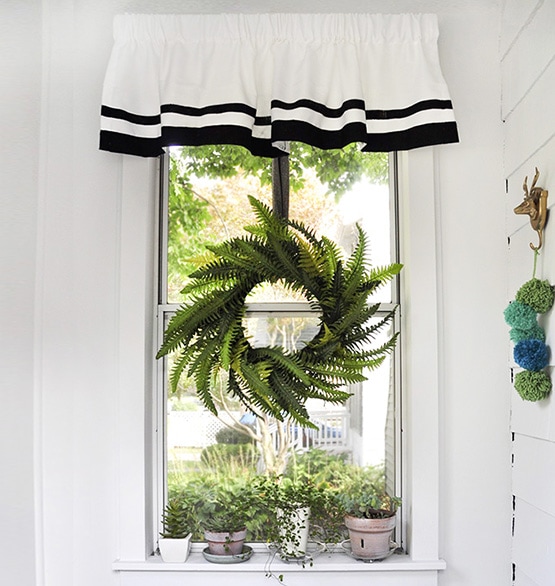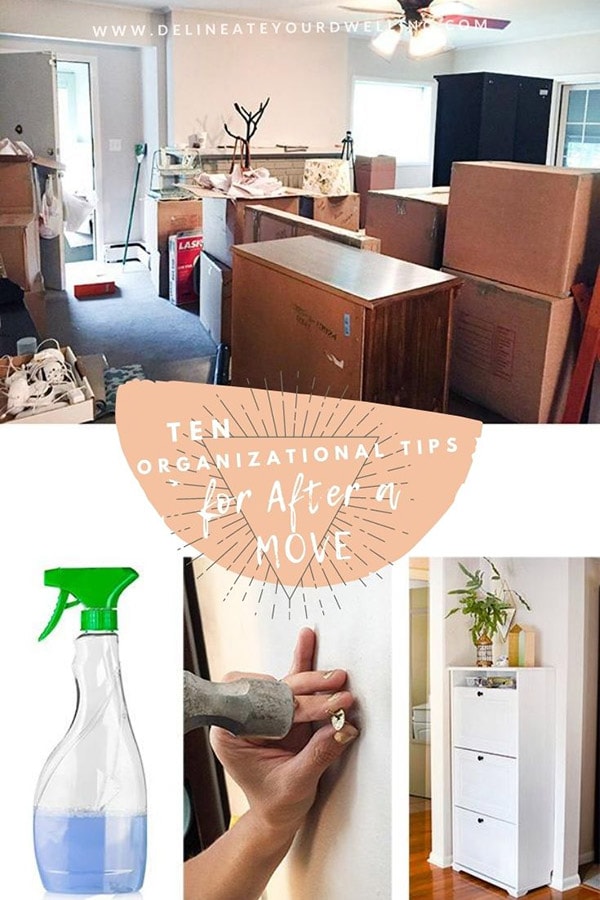 SaveSaveSaveSaveSaveSave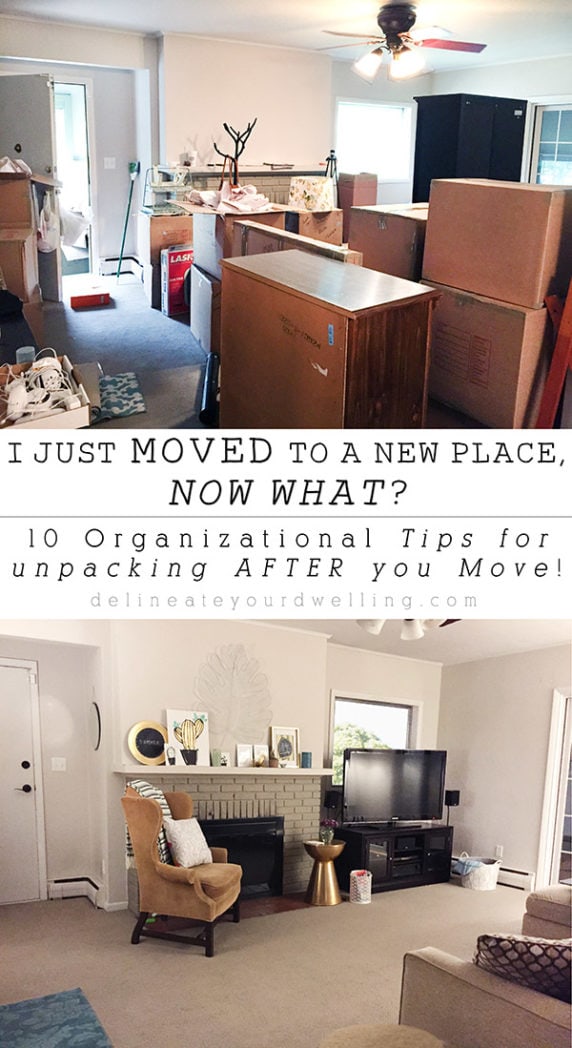 SaveSaveSaveSaveSaveSaveSaveSave