INSIDE : Can we talk about small kitchens for a moment, they can be a tricky place in your home. Typically kitchens are the heart of a house. But in a rental you just never know what you are going to get. Let's talk about Small Rental Kitchen Vision Board ideas.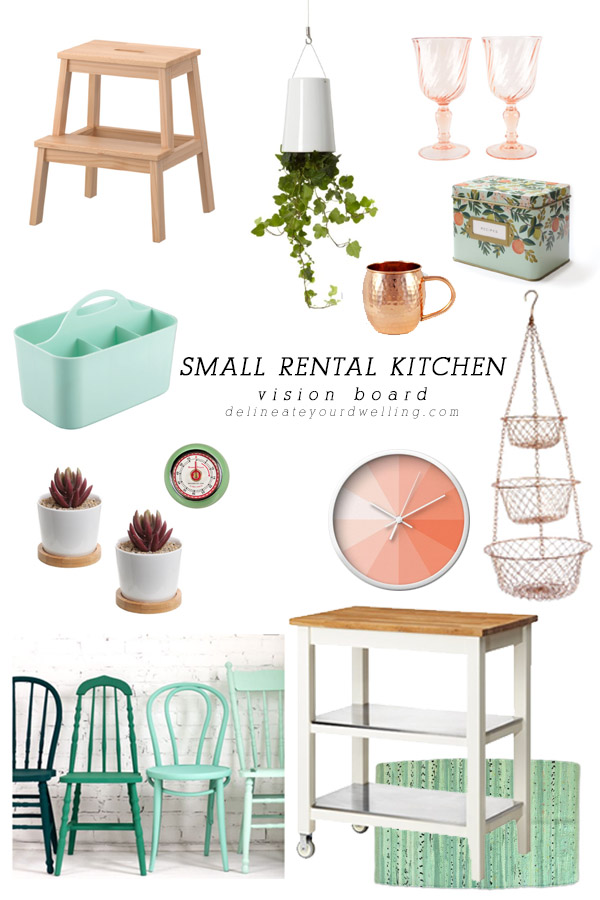 This post may contain affiliate links. See full disclosure here.
Today, I'm going to share my SMALL Rental Kitchen Vision Board with you.
After our last house, my mind instantly thought, if we could just move this wall 4′ this way and put a window here and add additional countertop there….. but alas I can't do a single remodeling thing to it.
So, I want to share my vision of what it "could be" and then eventually how with a few rental and budget friendly ideas, it will have a whole new look.
If you've been a Delineate Your Dwelling reader for a while, you'll remember in our last home we renovated our kitchen. We took it down to the studs and step by step built it back as our own (I shared the process here, here, here and here).
We've since moved across the country into a rental home while the hubs is back in school and although our kitchen now is very nice in quality… it's crazy tiny and it has hunter green countertops. Some might think the copper fixtures are a negative, but I'm currently crushing on all things copper so I think it's actually one of it's biggest pluses!
Check out some of my other Rental Home posts:
Rental Kitchen Perks
As far as rental kitchen's go, we lucked out in the quality of cabinets and appliances. We could be so so so much worse off and I am very grateful for that.
I have to admit, I am completely obsessed with the copper colored kitchen faucet and cabinetry hardware.
Rental Kitchen Cons
But, as I had mentioned above the space is SMALL and the kitchen is TIGHT. I measured and we have 36 total inches of counter space. And our countertops are seriously HUNTER GREEN and we do NOT HAVE A GARBAGE DISPOSAL. The lack of garbage disposal by far is my biggest complaint, countertop space is a very close second.
I am choosing to take on the small size issue as an organizational challenge and I'm referring to the countertops from here on out as Emerald Green because that color is much more appealing to me 1990's than Hunter Green.
Please use your imagination on this crazy pieced together overall image below.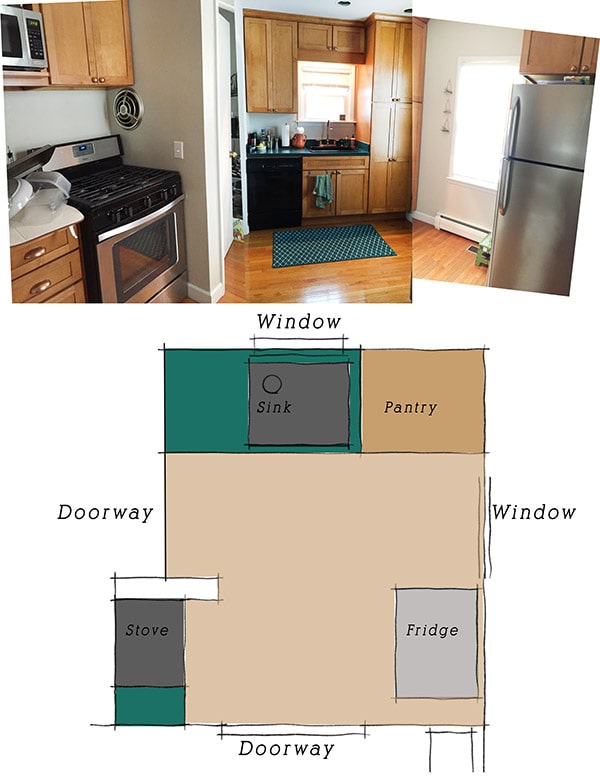 Take Inventory of what you have:
First item of business was taking stock of what I could not change. Color of countertops and cabinets were staying, so those will be the colors I work with.
I prefer a bright white kitchen and this is far far from that vision, so I did some searching to find inspiration for what I had to work with. My heart skipped a beat when I found this kitchen from The Jungalow. Major differences in my mind are white walls and gorgeous open shelving, but things alike are colors and the style I would ideally have.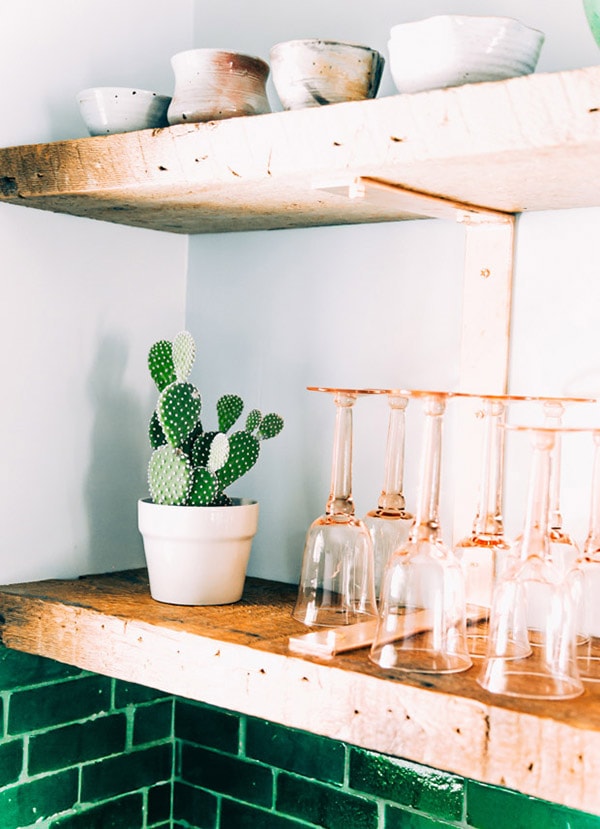 I am hopeful with a small island to create more counter space and some cheerful organization and decor items, I can lighten a rather dark space and give it a bit more of the modern bohemian look I am going for. (#crossingfingers)
Rental Kitchen Wishlist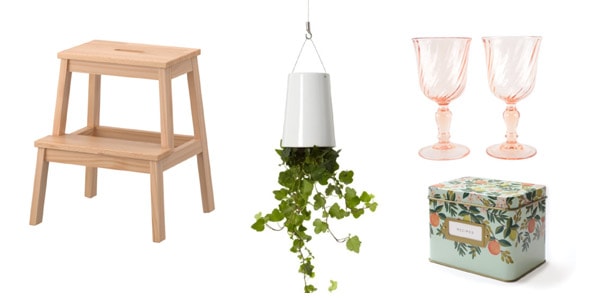 Wooden Step Stool | Hanging Upside Down Planter | Peach Glassware | Rifle Co Recipe Box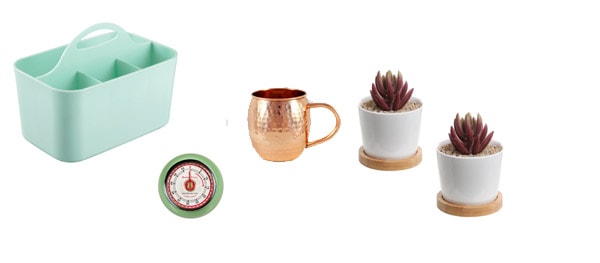 Organizing Tote | Timer | Copper Mugs | Small White Pots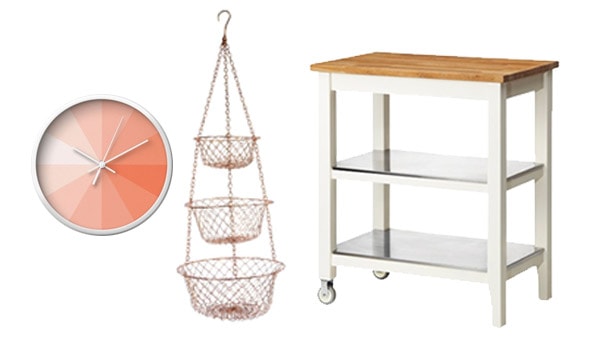 Pantone Clock | Copper Hanging Fruit Baskets | Ikea Rolling Island
Check back to see how this little rental kitchen turns out! Once the exterior makeover is complete, I have plans for all kinds of small kitchen organizing posts. Do you have any small kitchen tips or tricks? Share below!!