How to make a No Sew Pom Pom Party Skirt
INSIDE : Learn how to make a No Sew Pom Pom Party Skirt for an adorable birthday outfit, a fun night out or even just for dress-up play!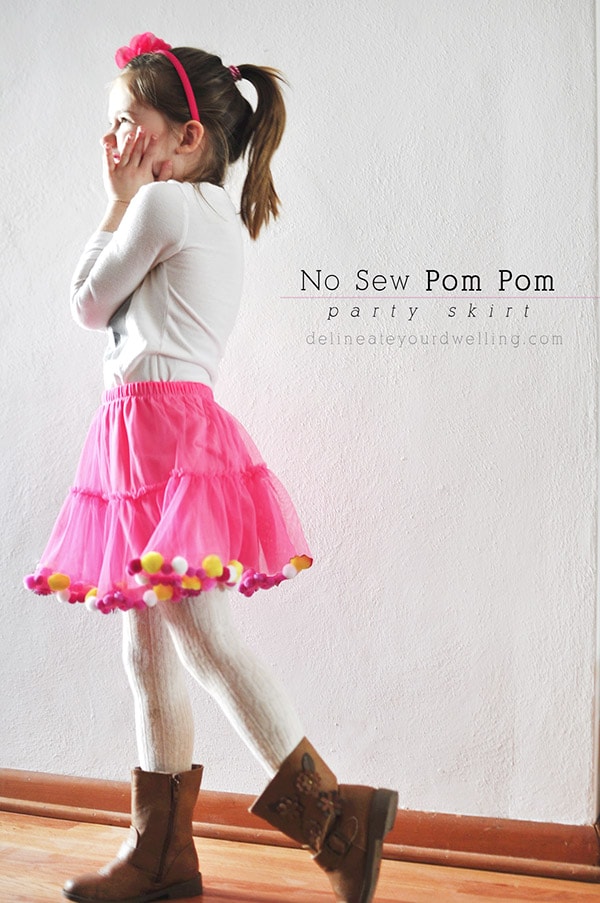 This post may contain affiliate links. See full disclosure here.
Now that Valentine's Day is over, I'm back to my daughter's 5th Pom Pom birthday party! Today I am sharing a fun little no sew DIY and those are my favorite kind of sewing DIYs. What kind of Pom Pom party would it be without a pom pom skirt, let me ask? Today, I am sharing this easy No Sew Pom Pom Party Skirt. (And seriously, how cute is that little 5 year old of mine!)
If you are looking for all the party DIYS check them out below…
Special 5th Birthday Party
If you missed my earlier post, I'll let you in on something special. Since my kiddos were young, each year I have told them we will have small family celebrations on their birthday… until they turn five. And then at five years old, ten years old and fifteen years old, they are allowed to have a few friends come celebrate with them. So as my daughter turning five isn't already a BIG deal, now she gets her FIRST ever friend party!! This is big stuff in our house.
What supplies do I need to make a pom pom skirt?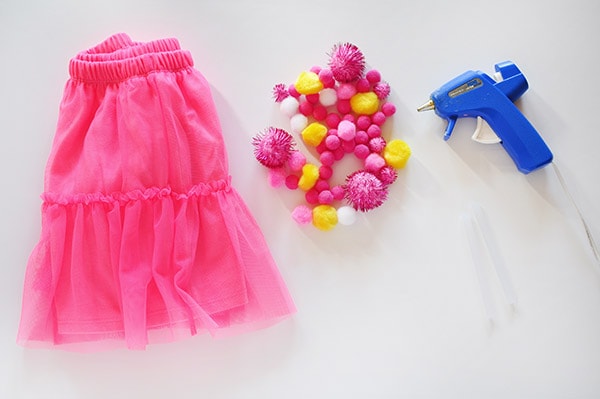 HOW TO CREATE A NO SEW POM POM PARTY SKIRT
You can go any direction you would like to with this easy DIY. I'm kind of an order gal, so I put my pom poms in a colorful pattern before I started securing them to the skirt. However, it would be just as fun to mix up the colors in a random fashion.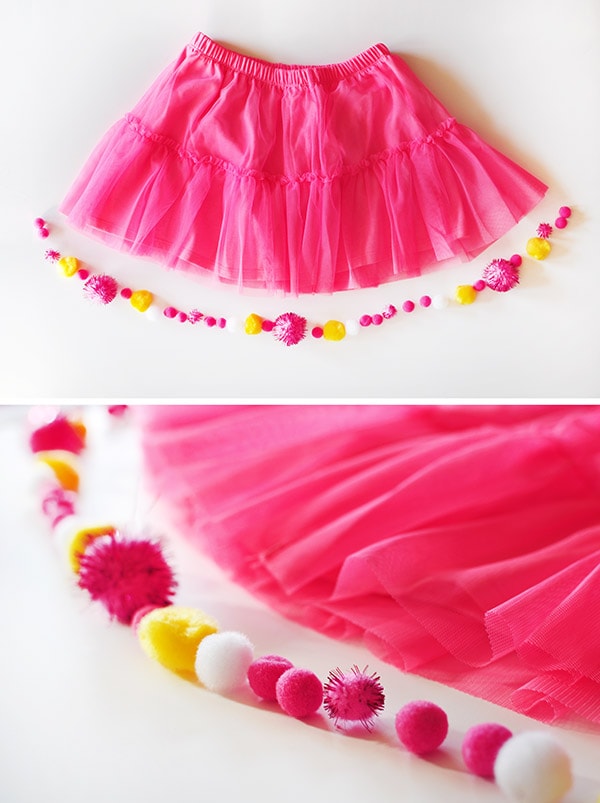 Then, you simply adhere each pom pom to the outer layer of the skirt with your glue gun. I did notice that you need to keep the pom pom spacing fairly close or they visually separate when the skirt is worn.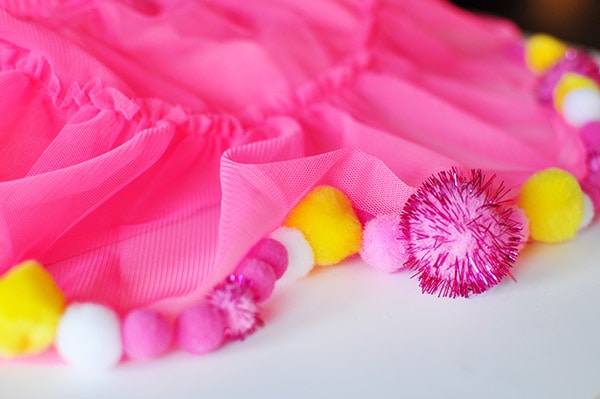 Although there are a lot of pom poms to add, this project actually took under an hour.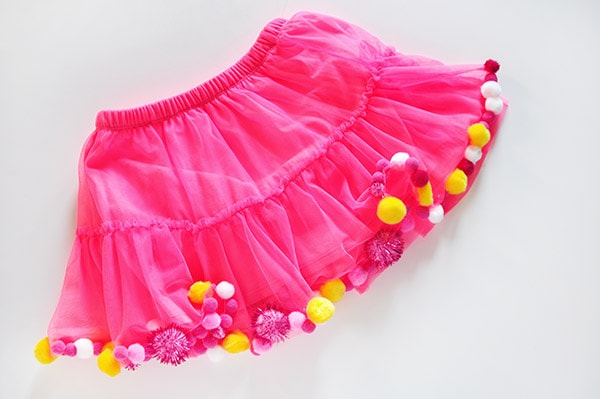 For the cost and time involved for this project, it's going to be the perfect little addition to make my birthday girl feel special at her pom pom party.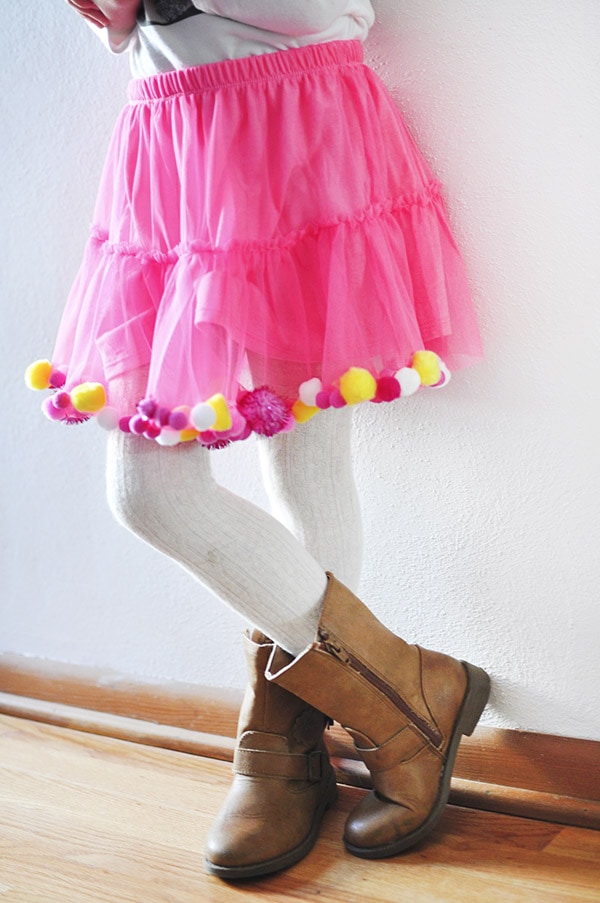 Little Girl Birthday Party Skirt
And just in case you were wondering…. she's PRETTY excited to wear this pom pom skirt!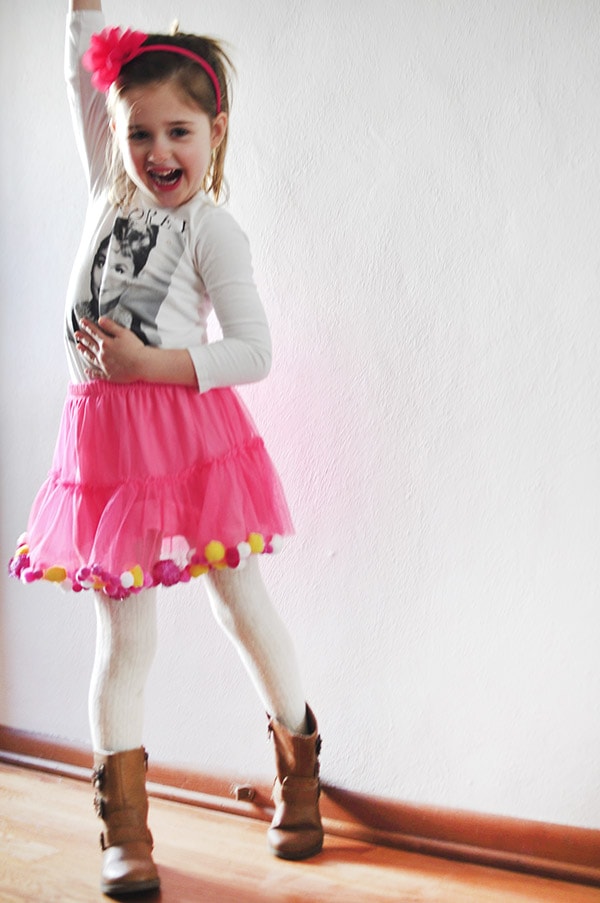 And be sure to check out the adorable FREE Printable Pom Pom Party invites.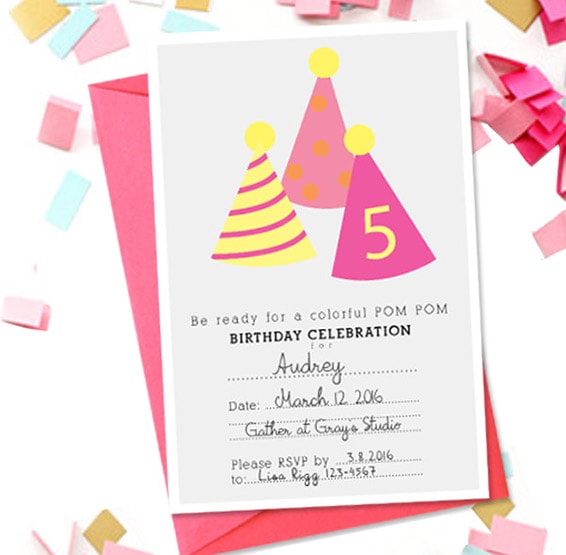 Looking for other fun No-Sew projects? Check out some of these…
SaveSave