Everyone loves a good party game, right? Well, if you ask my daughter this was her FAVORITE game from her recent Pom Pom Birthday Party! And I'm happy to say, sometimes it's the easiest ones that they like the best (score for us moms!). Today, I am sharing this super fun Pom Pom Party Game.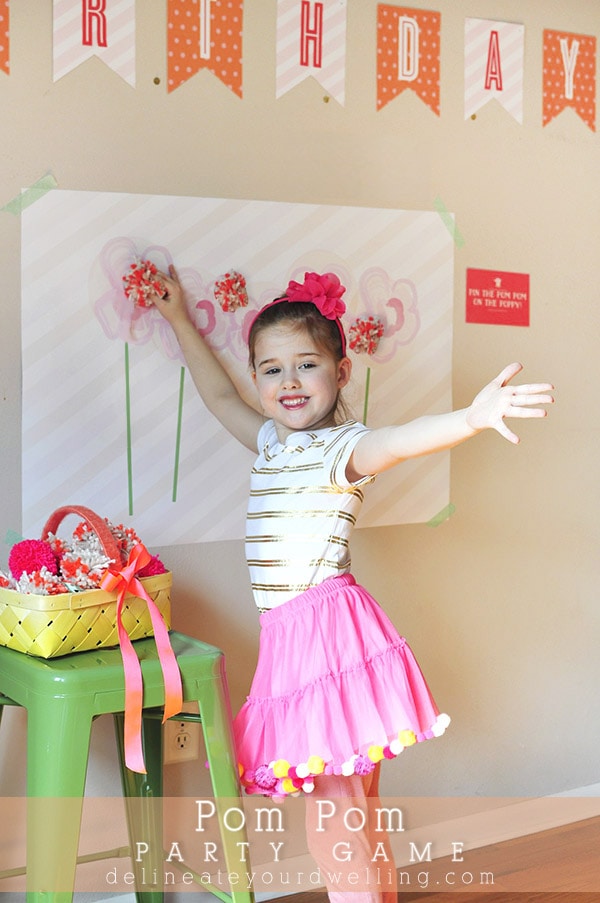 This post may contain affiliate links. See full disclosure here.
SUPPLIES:
24″ x 36″ Paper Print out \ Assorted Pom Poms \ Masking Tape \ scarf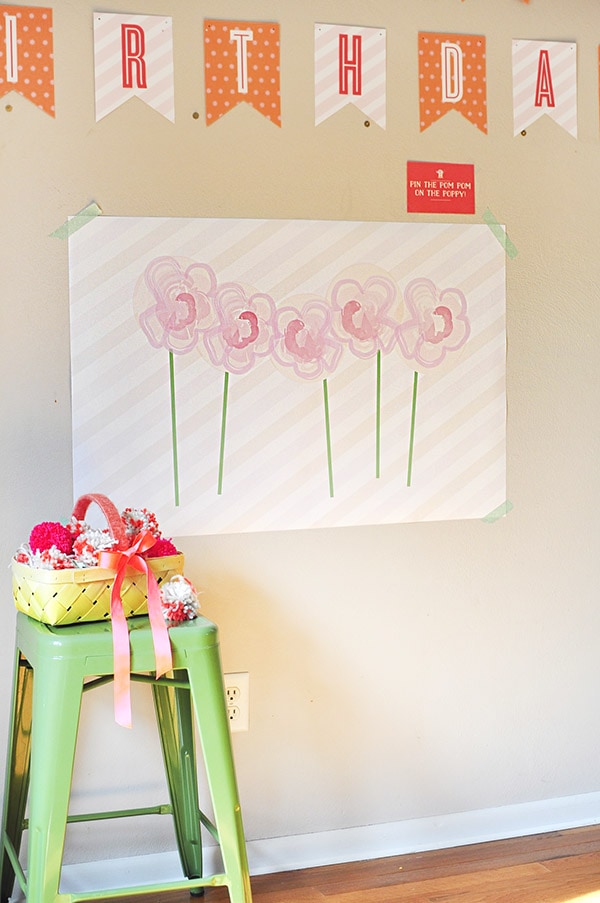 For my daughter's recent party, we filled it with Pom Poms from start to finish. And this fun game was a different take on traditional Pin the tail on the Donkey game. We called this one… Pin the Pom Pom on the Poppy (try to say that 10 times fast)!
I created the whimsical Poppy graphic design in Illustrator and headed off to my very favorite print shop, Kinkos. I always know they will take care of me. Three hours later, I picked up the 24″ x 36″ print.
The only other items needed for this game are pom poms, which I had previously made about twelve using my Pom Pom maker. I highly recommend one, for anyone looking to make simple pom poms. It's a total pom pom game changer. Also you need a light weight scarf and masking tape to secure the pom poms to the Poppy print background.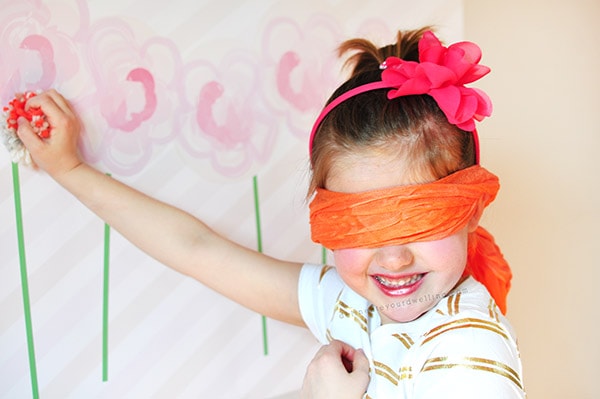 We handed them a pom pom with tape secured to one side, covered their eyes and SLOWLY spun them around three times. I'm fairly sure they could all see since they all 'bulls-eye' got the pom poms in the right spot. But oh my the laughing and squealing with delight! Even the little brother got in on the Poppy Pom Pom action.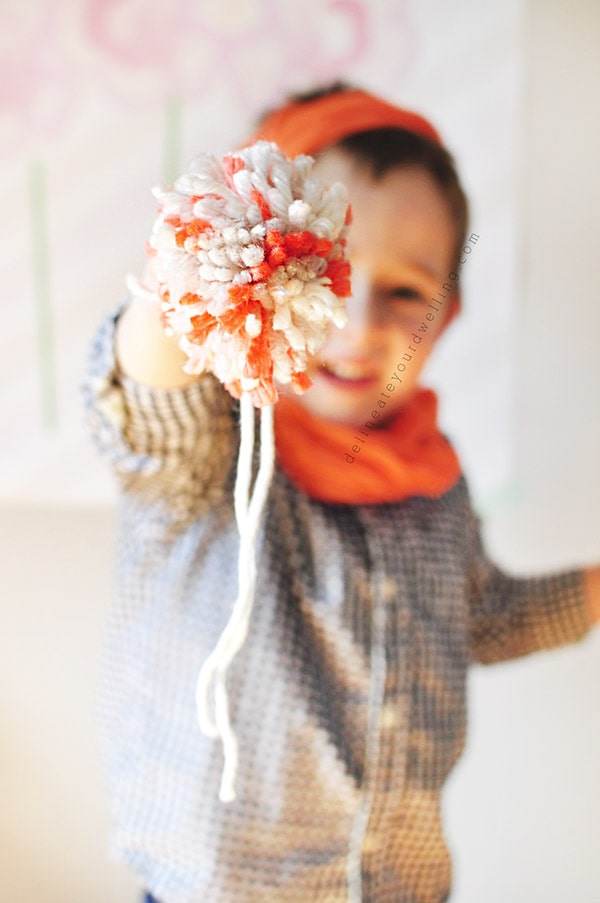 If you would like to download the FREE Pom Pom Poppy Background I created, I made two versions for you! I have a Stripe Background and a Non-Stripe Background. They were designed at 24″ x 36″ size, but can be scaled down as needed.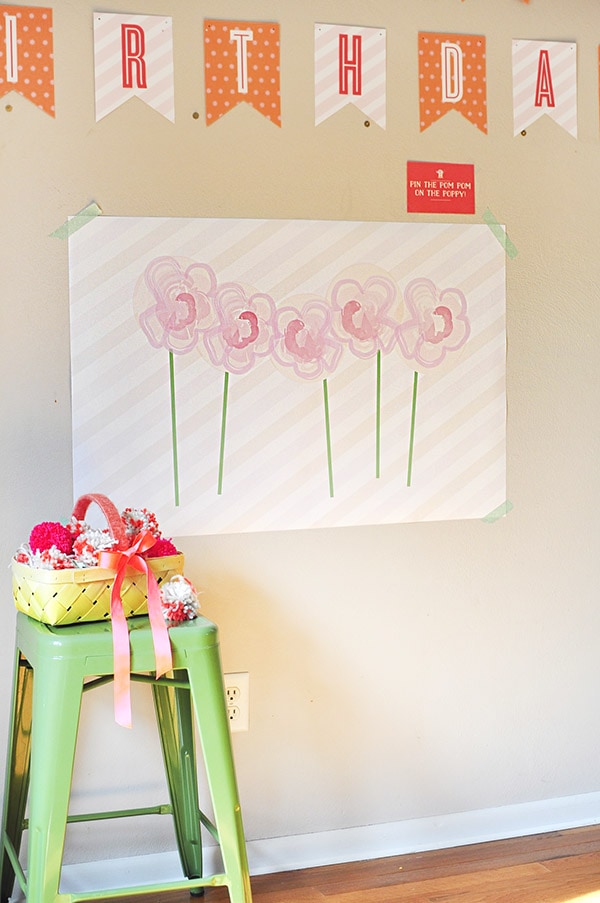 We've since taped the Poppy print up in my daughter's bedroom where she and her brother now play pin the pom pom games all the time. Simple, easy and a big hit – my kind of game!
If you'd like to see more Pom Pom party DIYs, check them out below!