I have such a fun little crafty valentine to share with you guys and I'm wooly wooly in love with it.  Sorry, I couldn't help it.  This quick valentine takes minimal effort but is so adorable.  Plus, I'm game anytime someone says pom poms!  Today, I am sharing this I Wooly Like You, Valentine's Day printable you can do with your kiddos before they have their Valentine's Day party!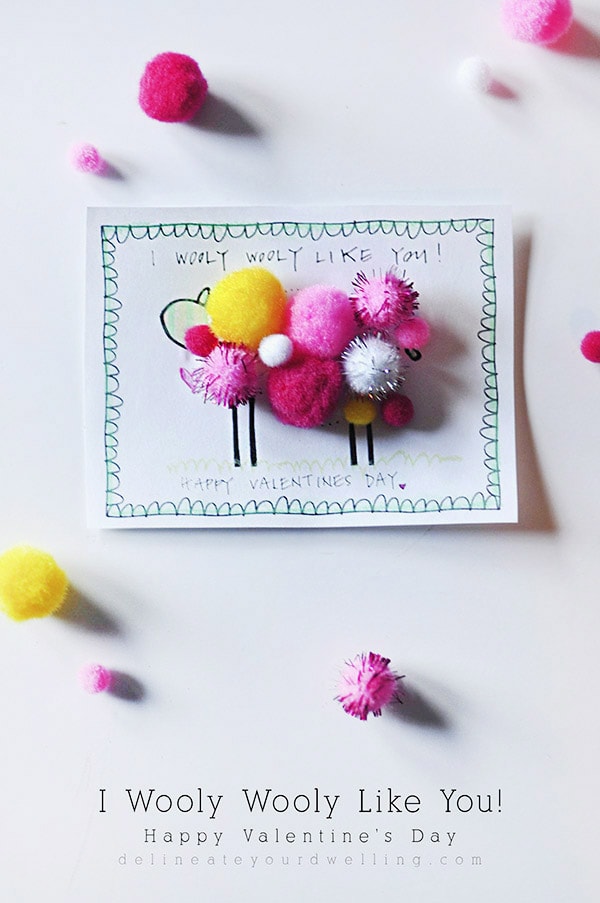 This post may contain affiliate links.  See full disclosure here.

Free Printable, I Wooly Like You sheets (see link below)
Scissors
Colored Pencils or Markers
Pom Poms
 (Mine are $1 from the dollar section at Target)
Elmer's Glue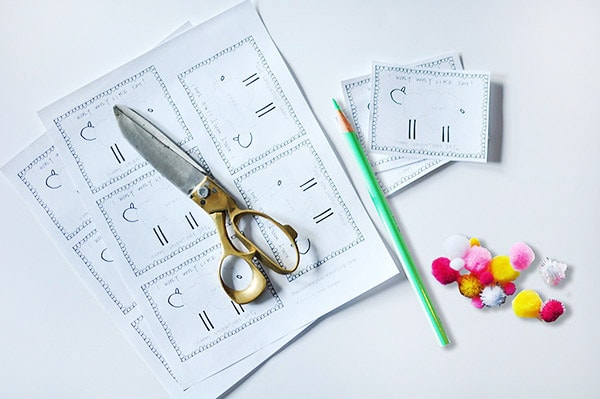 First, cut out your wooly sheep from the printable sheet (downloadable file is below).  There are cut lines to make this a breeze.  Next, grab your favorite colors and go to town!  This is a great activity for your kids to draw patterns and colors, personalizing each Valentine as they like.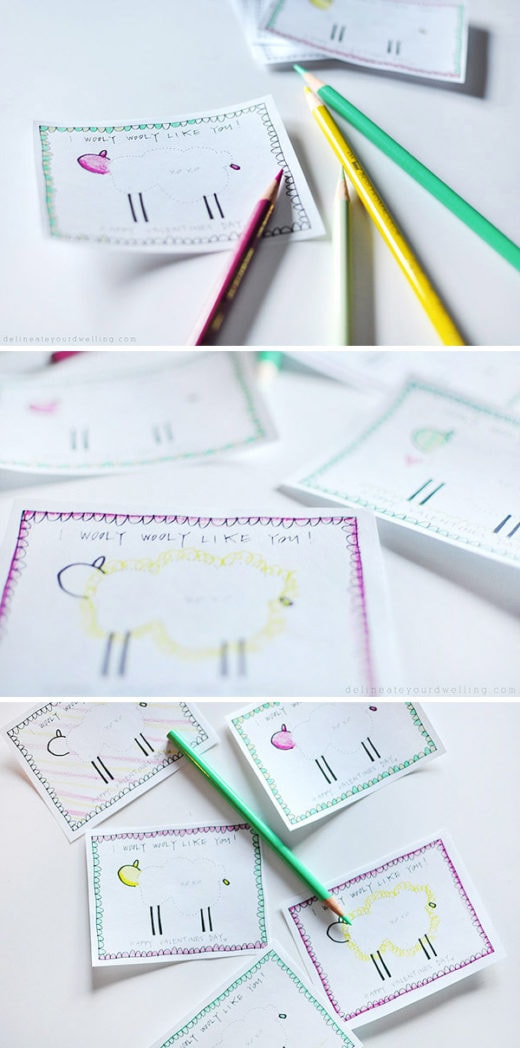 Next, gather a handful of pom poms that you plan to use for each sheep's wooly coat.  Be sure to use medium and small sized pom poms, as the bigger sizes are too large.  Add a drop of glue on your sheet and adhere the pom poms to their coat.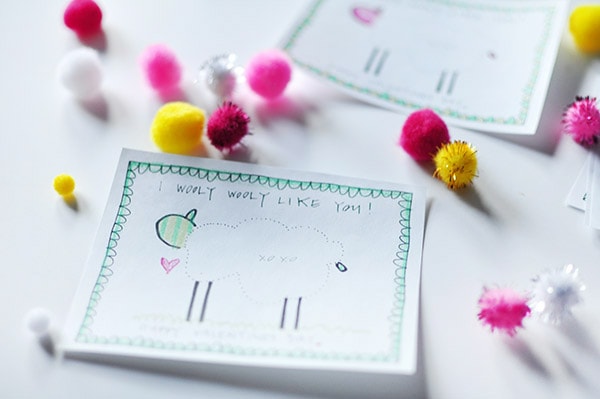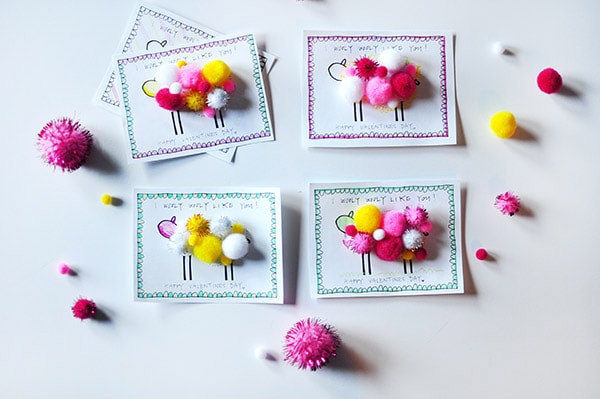 Once the glue dries, you are left with an adorably Wooly little sheep!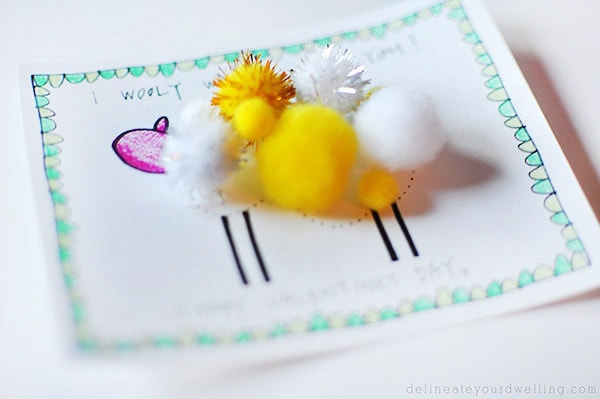 I have put five Wooly Sheep on a page for ease of printing.  To download the free printable file, go here.  < < <
And be sure to sign up for my DYD Free graphic printable group for more fun like this.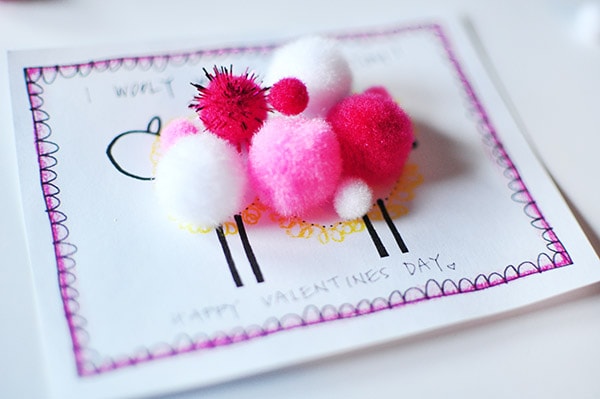 This post was originally shared on Skip to My Lou.
SaveSave