INSIDE : Learn how to craft this adorable Felt Heart Fringe wall decor project just in time for Valentine's Day! It is a great project for all ages and takes less than an hour to make.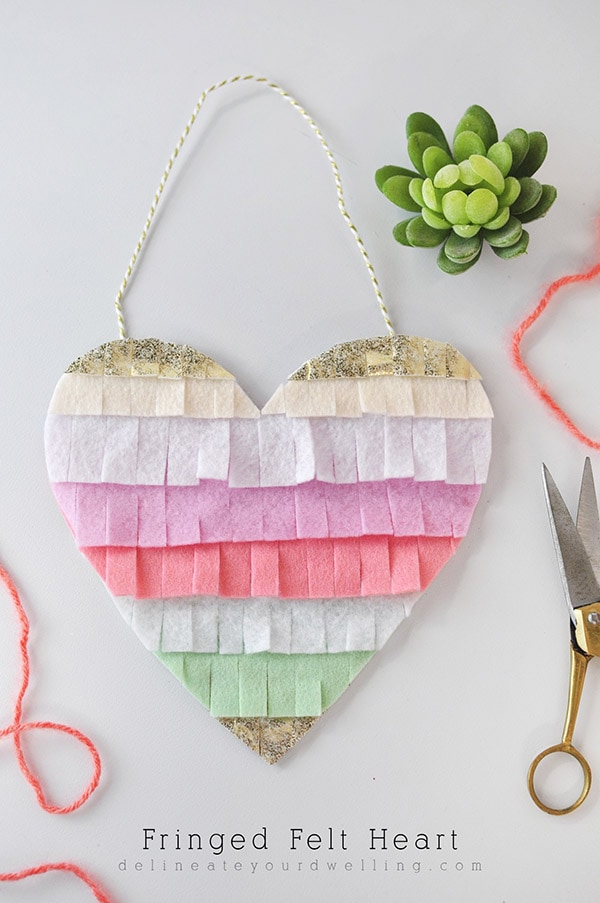 This post may contain affiliate links. See full disclosure here.
The felt returns. Are you excited as I am?!! Over the Christmas holidays, I had a full week of nothing but felt crafts and I kind of fell in love with felt (Ornaments, Tree Wall Hanging, Snowflake Mittens). So I decided to pull out my stash for the love holiday and make a cute Fringed Felt Heart, perfect for the upcoming Valentine's Day!
Looking for more amazing Valentine's Day projects? You'll love these fun ideas.

What supplies do I need to make a Fringed Felt Heart?
Empty Cereal Box
Glue Gun
Marker
Baker's Twine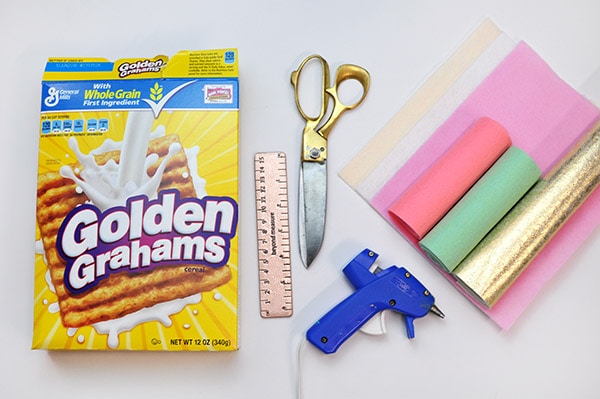 How to make a fringe felt banner
I think the game changer for me and felt was the color options. Most craft stores carry Crayola vibrant colors and not much else. So when I stumbled upon Craft Wool Felt on Etsy, I was smitten instantly!
You could easily use a spare piece of cardboard, but I had an empty box of cereal (Yes, I can already hear the comments coming. I know, my kids are lucky I let them eat delicious Golden Grahams) on hand and it was the perfect thickness for this project.
Cut up your cereal box in the shape you desire. I made a heart and it was so quick, I also made two diamonds later. Using your gorgeous ruler (I swear #officesuppliesaremycrack), mark off your basic widths for each color of felt.
Next, cut the strips of felt and fringe away. And finally, using a glue gun, start at the bottom and slowly adhere the felt to your shape.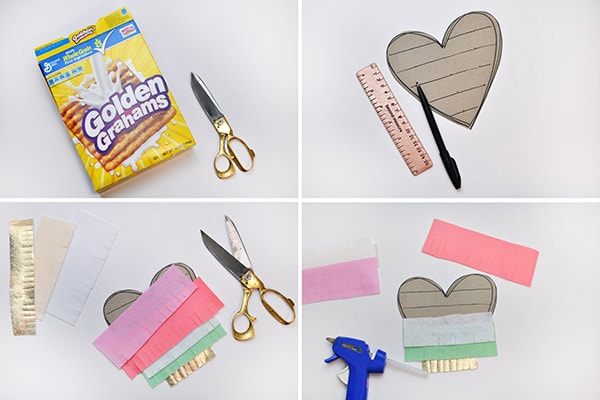 When you are done, you will be left with a non-descript felt blob. Simply, turn over your shape and cut the felt down per the cardboard edges.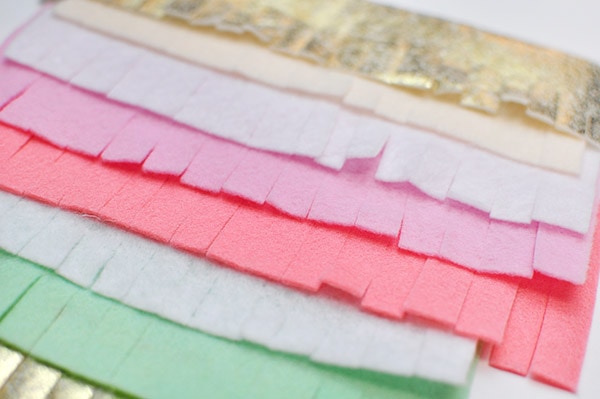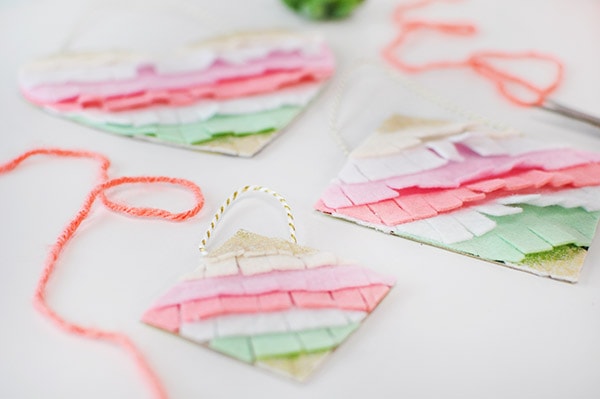 What did I tell you? Are these not the cutest Fringed Felt hearts and diamonds you've ever seen?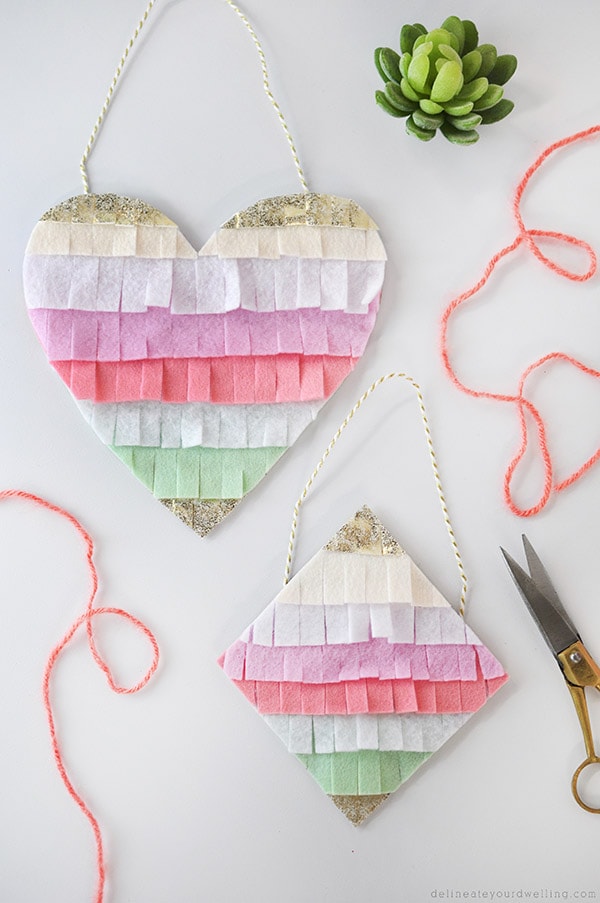 My daughter is waiting so patiently to hang them in her room, but I'm afraid I might need to lay claim to them first!