The Valentine's Day candy is out in stores and I want to eat it all. I definitely enjoy chocolate and cookie dough is one of my favorite weaknesses… but candy, it's just about my favorite. It's bad, I know… but I just love it. I have a really cute Heart Painted Candy Box DIY for you and it can hold just about any kind of candy you could imagine!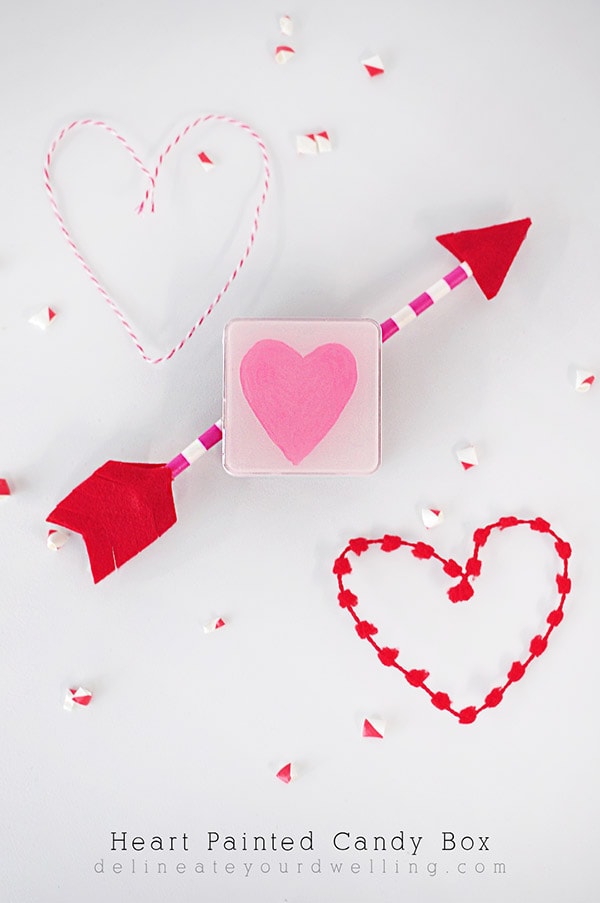 This post may contain affiliate links. See full disclosure here.


Paint Brushes
Clear Acrylic Box
(Mine are from Target but this is a similar style)
Pink Paper Straws

Acrylic Paint (soft and bright pinks)
Felt
Hot Glue Gun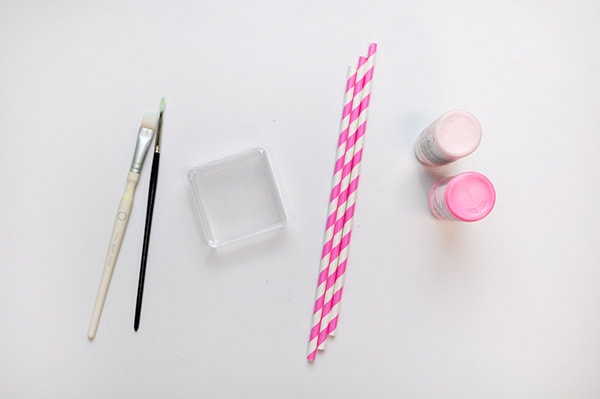 Note: I bought a package of 6 (I believe it was 6, maybe 8) clear acrylic boxes in Target's front section for $3. If you can't find them at your local Target, these were the closest ones I could find inexpensively online —> Clear Acrylic Box
First, take off the top lid and flip it over. On the INSIDE, paint a bright heart in the center. I ended up painting two coats to get a nice even coverage. Allow for the paint to fully dry.
Once your main heart has completely dried, it's time to paint the remainder of the lid in the softer pink paint. I painted the interior rim, as well. Once you turn the lid right side up, the heart will appear.
Next, cut two pieces of red felt for the arrow tip and the arrow feathers. Use hot glue, sandwich a paper straw in between the two felt pieces. Then, cut your straw in half while cutting out about the width of your acrylic box, also.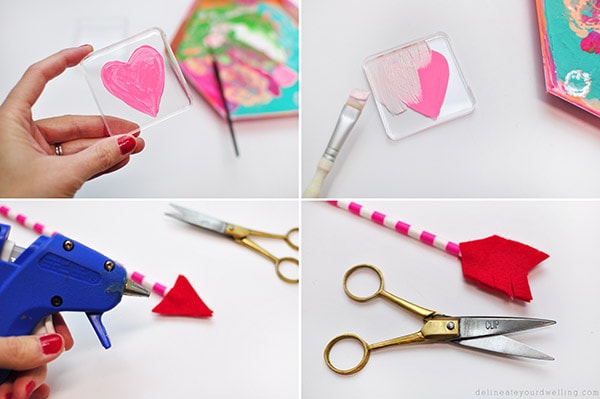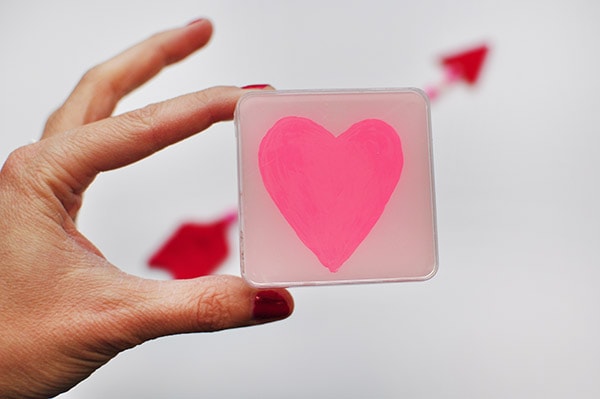 At this point, place your cut arrow on either side of the acrylic box bottom to decide on the final placement. Using hot glue, secure the arrow pieces to either side of the box and hold until dry. This should just take a few seconds.
Looking for more amazing Valentine's Day projects? You'll love these fun ideas.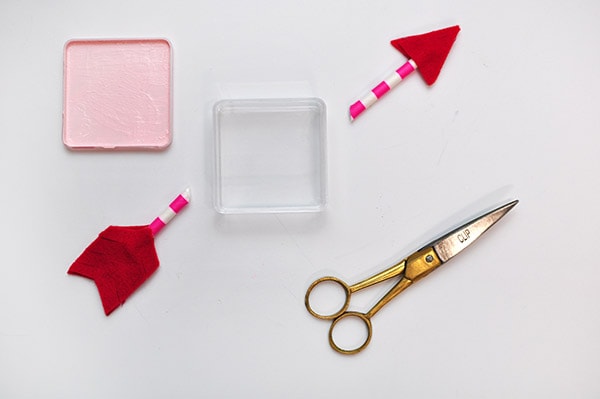 Now, it's time for the Valentine's Day candy! I used cinnamon hearts for mine, but I plan to make a few of these for my kids on Valentine's Day so I'll probably get some Sweet Tart hearts and maybe some jelly beans. Yum, yum, yum.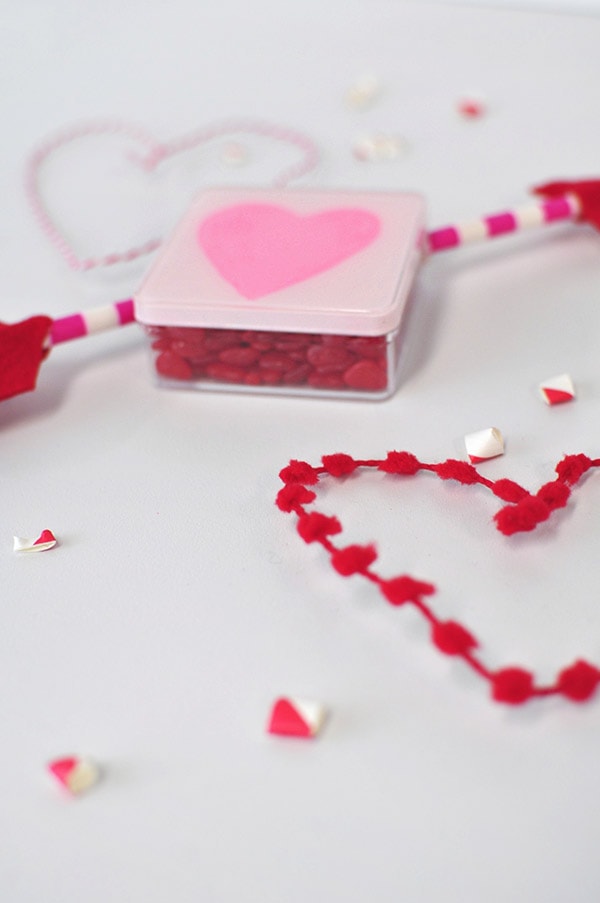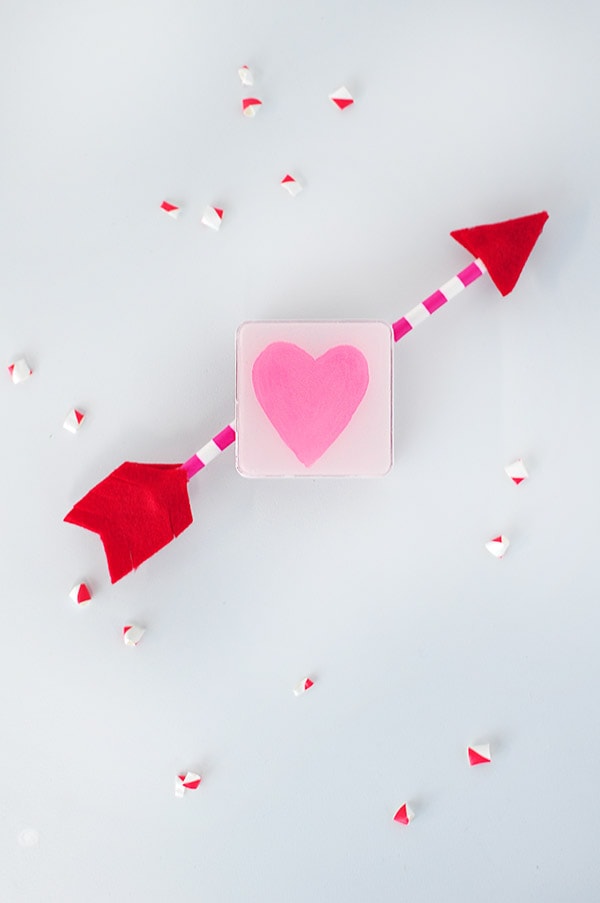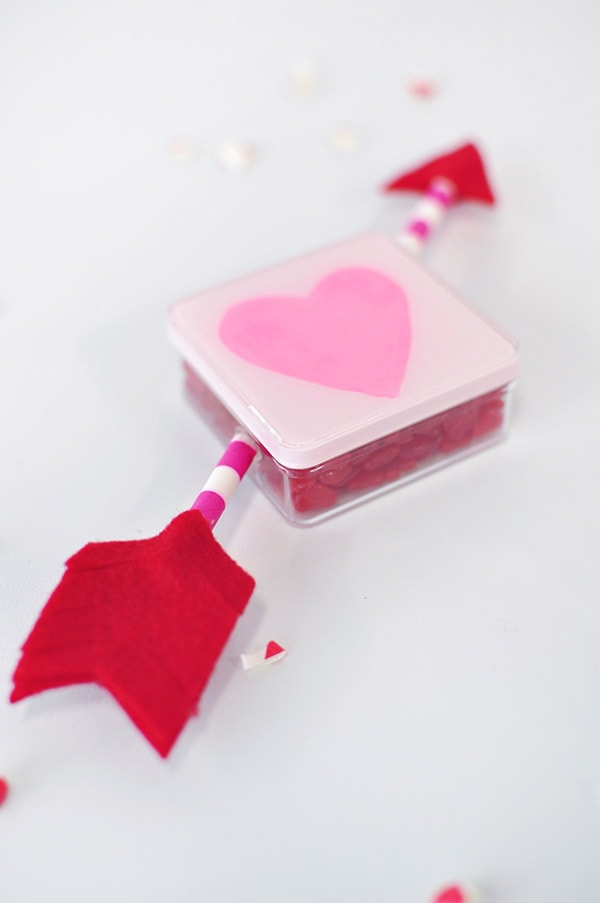 I love the simple colors of this quick DIY. It's a fun project to get your kids involved in, too!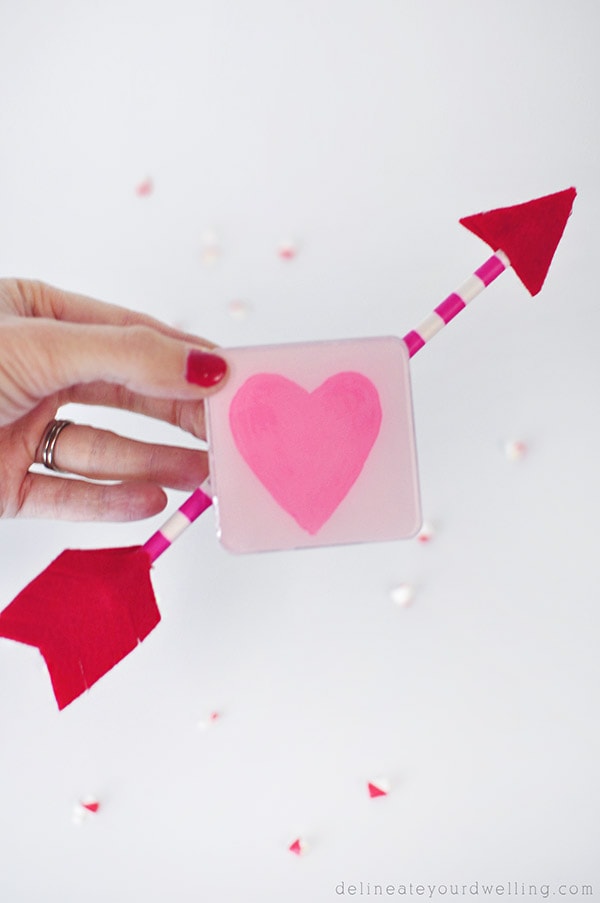 This may be too time intensive to make for an entire classroom of Valentine's but how cute would this be for a teacher gift or a special friend?
SaveSave