I adore felt. It's such a simple material to use and I've used it on a ton of projects! I love the texture and thickness of felt. It makes wonderful crafts and the things you can do with felt are simply endless. I've done at least seven projects with felt and the more I create with it, the more I want to keep using it! Today I am sharing a Fabulous Felt Crafts roundup!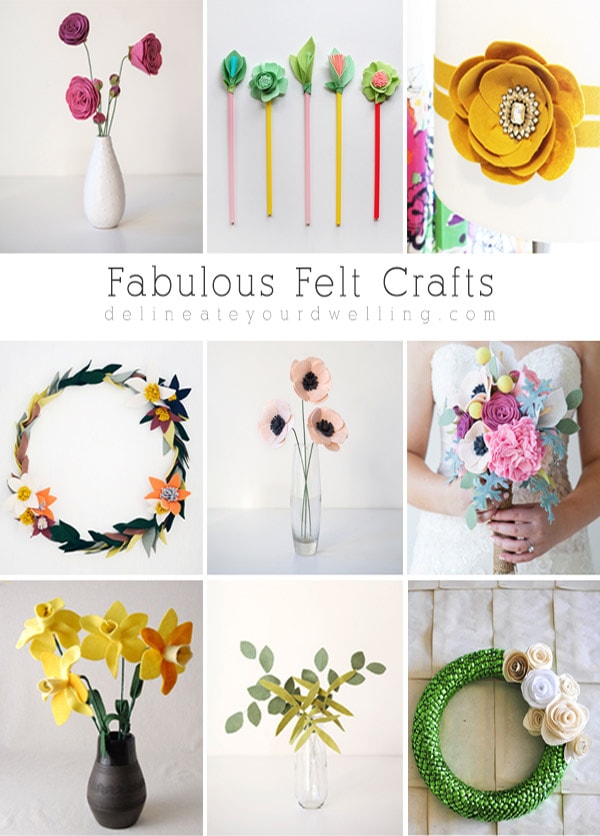 *Denotes affiliate links. See my full disclosure here.
And can we talk about how many amazing colors comes in now? I used to think you could only get the basic bright bold crayola crayon type colors of felt, but oh my… there are so many shades of gorgeous felt out there! Here are my favorite two felt shops, both are Etsy stores (Crafty Wool Felt + The Felt Pod).
Please pin from the original source.
And if you want to see some of my favorite DYD felt projects…