INSIDE : Learn how to create a fun colorful DIY Leaf Dream Catcher with collected leaves from your yard this Autumn season! A fun Fall craft for kids and adults alike.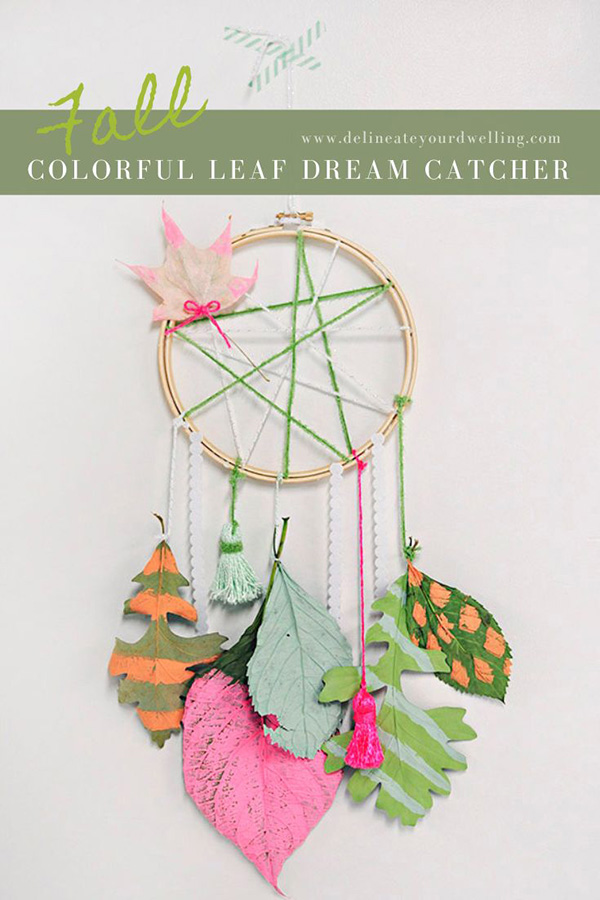 This post may contain affiliate links. See full disclosure here.
This post has been updated since it's original October 2015 publish date.
I love taking nature and adding a little creative personality to it. With all the leaves outside just starting to fall to the ground, this Leaf Painted Dream Catcher was a great project to do with the kiddos! We think collecting leaves and then painting them is about the best thing ever.
Looking for other fun fall projects? You will enjoy this Leaf Stamped Towel craft.
So be sure to go grab a scarf, a pail to collect your leaves in and take a walk in the neighborhood with your kiddos!
What supplies do I need to make a Leaf Dream Catcher?
Acrylic Paint + Paint Brushes
Leaves from outside (both green , a colored leaf or faux greenery leaves will work)
White + Green Yarn
Hot Glue
Scissors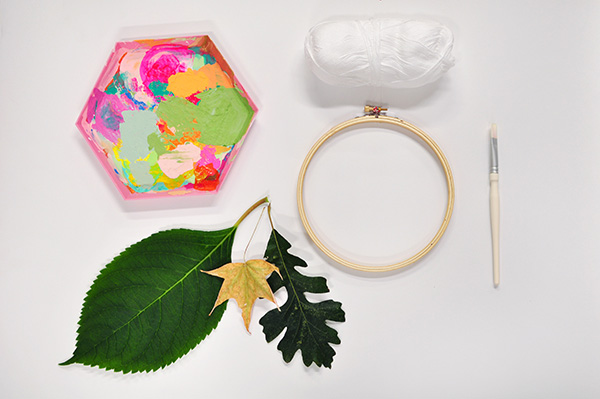 How to paint Fall leaves
There is no wrong way to paint fall leaves! We grabbed our acrylic paints and just had fun. Some leaves we painted a pale pink, others we added soft blue stripes to them (oak leaves).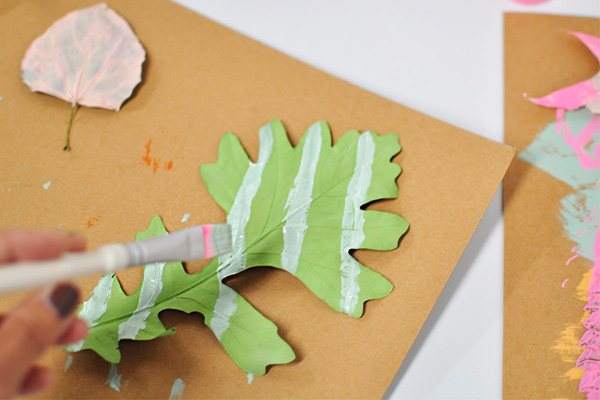 I found a huge green leaf and painted half of it neon pink, that was fun!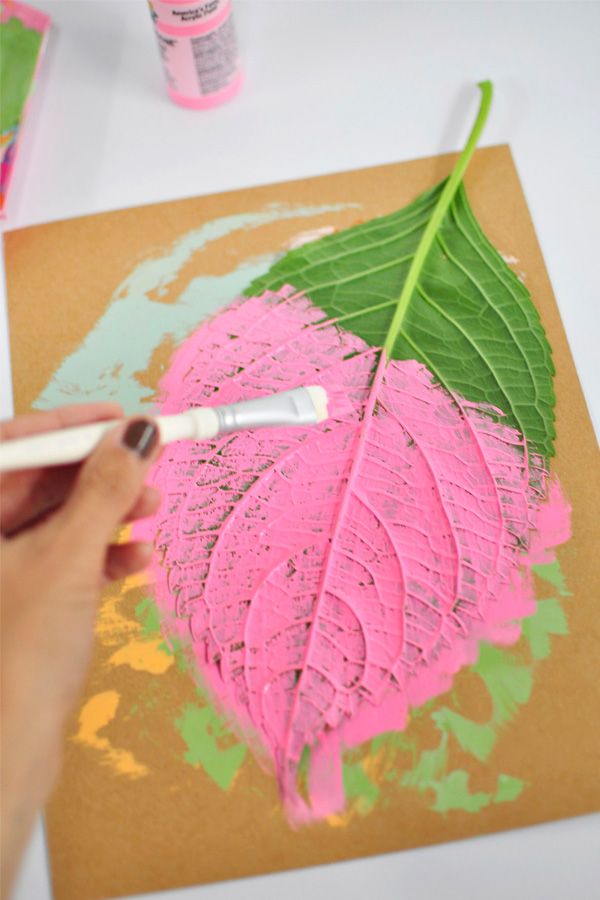 Color blocking leaves, painting leaves entirely new colors, adding stripes, polka dots and even just painting the tips fun colors were all fun ways to add color to our leaves!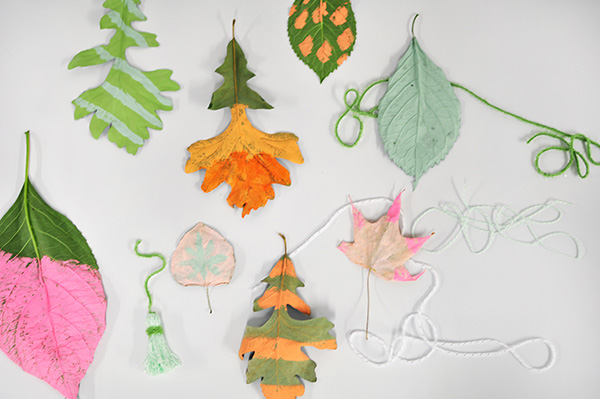 Tying String to Leaves
Once all the paint had dried, I took simple white yarn and tied it around the stem of each leaf we planned to add to our leaf dream catcher. I made sure to leave about 8″ of extra yarn so I could play around with the length of each leaf once added.
Creating Embroidery Hoop Dream Catcher
Next is creating the embroidery hoop dream catcher. Using white yarn, tie a knot around the embroidery hoop and add a dab of hot glue to secure. Wrap the yarn here and there a few times. Tie another small knot and add hot glue.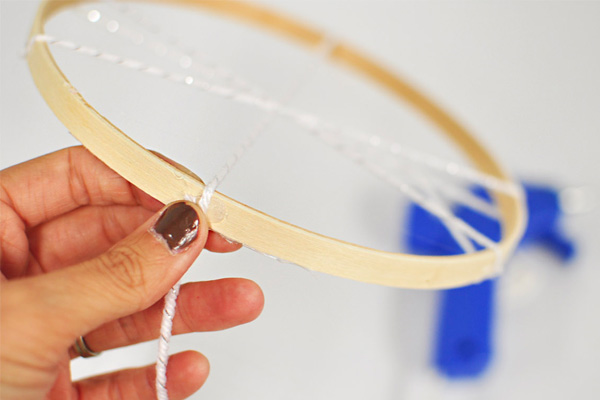 Then using green yarn, repeat the steps to create a more layered and colorful dream catcher look.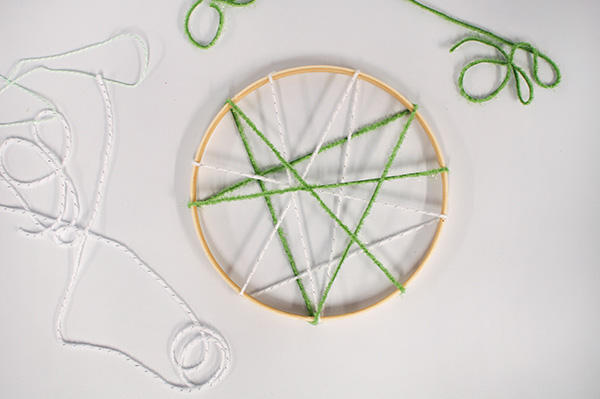 Adding leaves to Dream Catcher
Adding leaves to your dream catcher is the next step. You can tie them along the bottom edge of your embroidery hoop.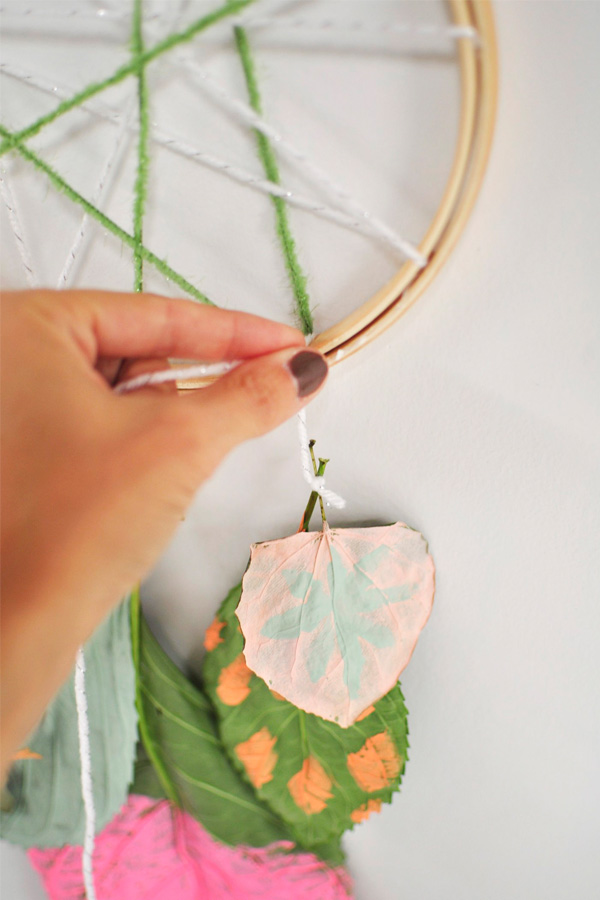 Have fun creating different heights with your leaves and even tie in a few fun yarn tassels or other objects if you want.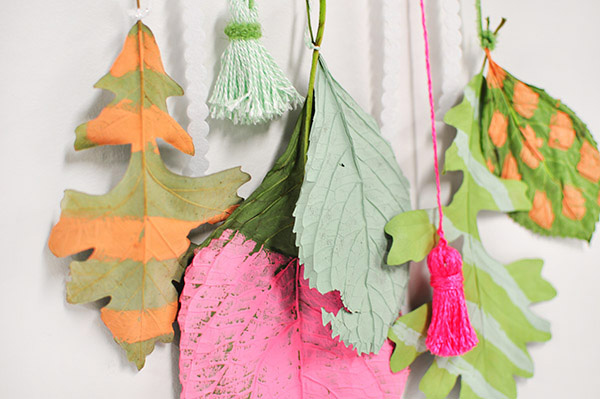 I even tucked a pink Maple leaf into the top corner of my dream catcher!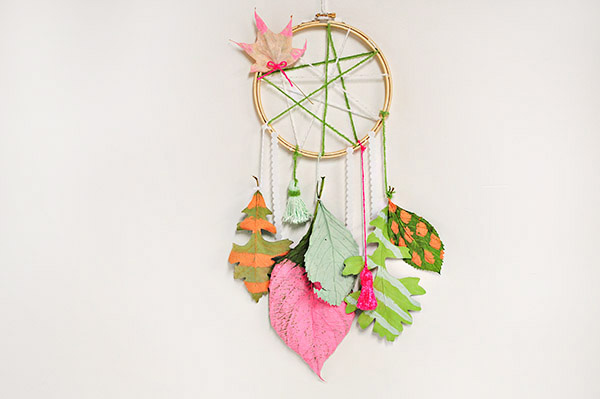 Fall Leaf Dream Catcher
Your Fall Leaf Dream Catcher is now complete! Hang it in your home to celebrate the color of Autumn and add a little whimsey to any space.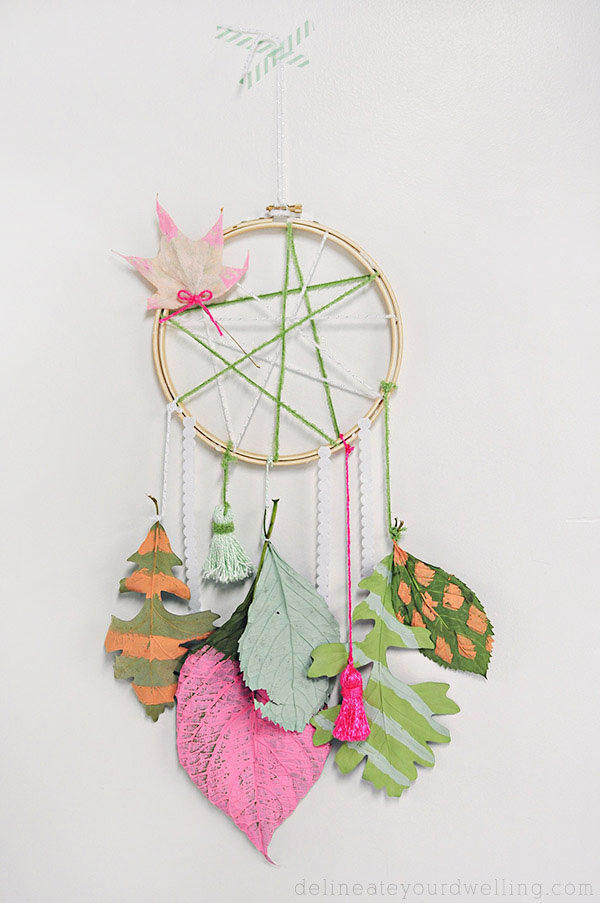 Plus, who doesn't just love a good color blocked leaf! Any chance my kids have to use paints is pretty much their best day and then to be able to paint on leaves, well it just doesn't get any better than that.
Looking for other Fall Leaf crafts? You might like some of these :
And you might like some of my other fun FALL craft projects…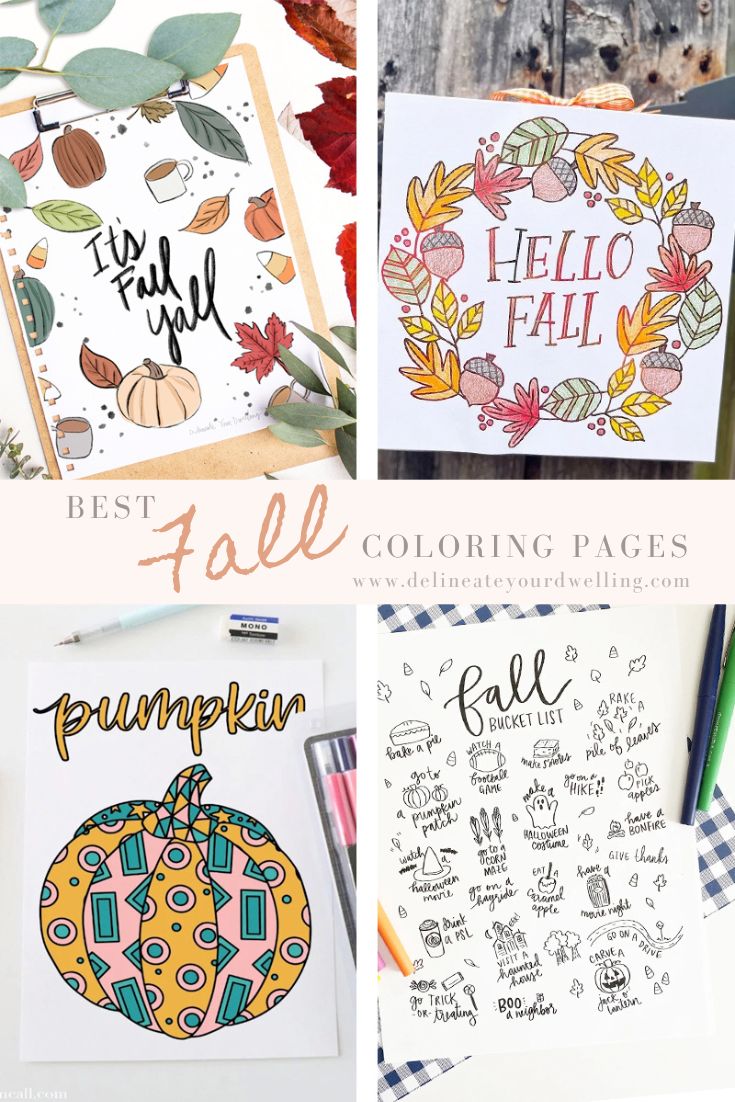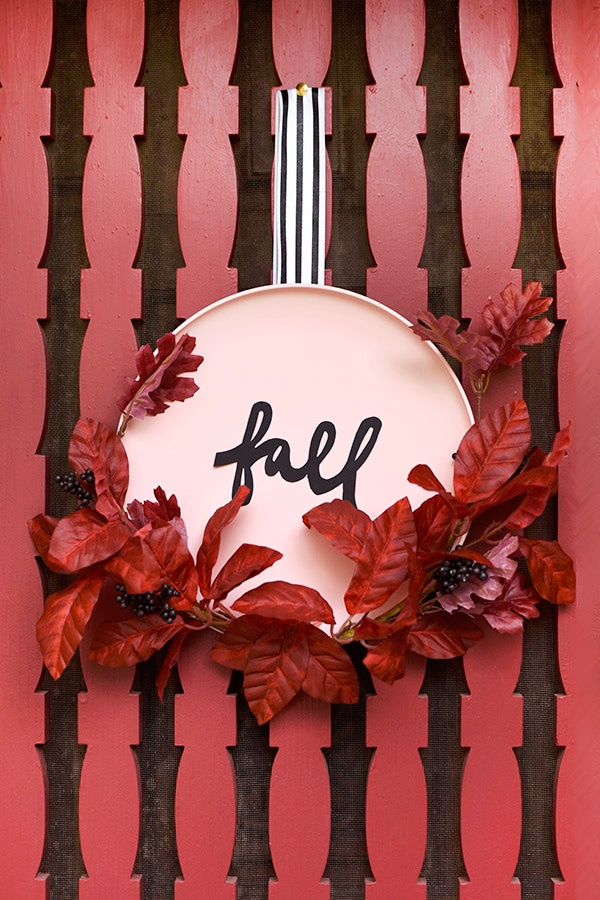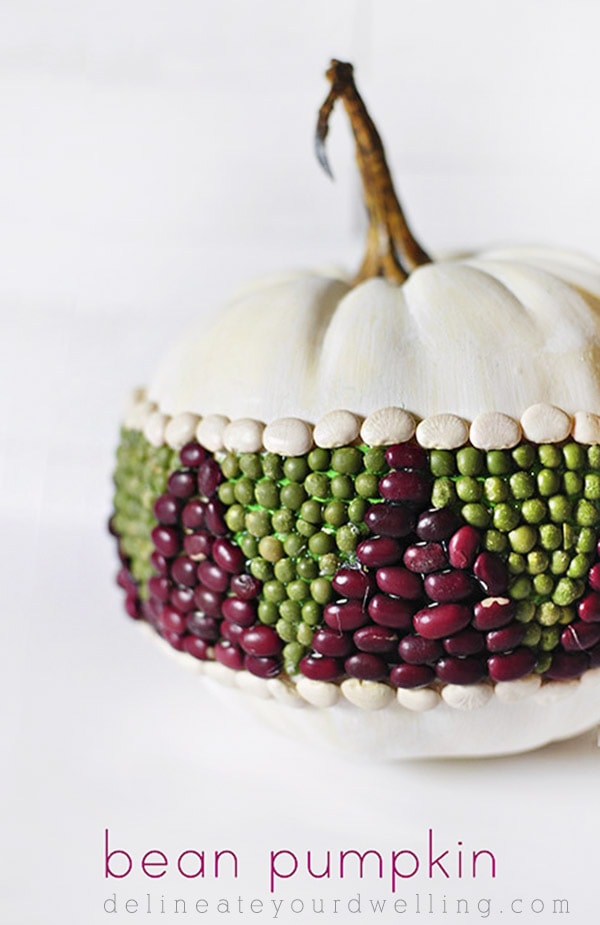 SaveSave