INSIDE : Learn how to create a fun colorful DIY Leaf Dream Catcher with collected leaves from your yard this Autumn season! A fun Fall craft for kids and adults alike.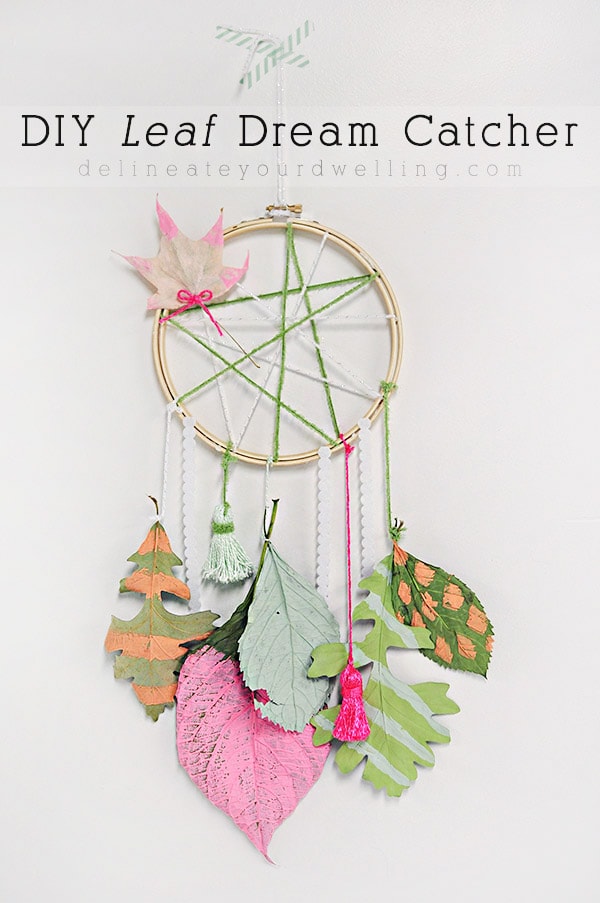 I love taking nature and adding a little "Amy" to it… but you can just insert your own name – ha.
Did you see my Leaf Dream Catcher I shared at Land of Nod last week? With all the leaves outside just starting to fall to the ground, this was a great project to do with the kiddos! Because we think collecting leaves and then painting them is about the best thing ever.
So go grab a scarf, a pail to collect your leaves in and take a walk in the neighborhood with your kids!
Looking for another fun fall project? You will enjoy this Leaf Stamped Towel craft.
What supplies do I need to make a Leaf Dream Catcher?
Acrylic Paint
Paint Brushes
Leaves from outside
Embroidery Hoop
Yarn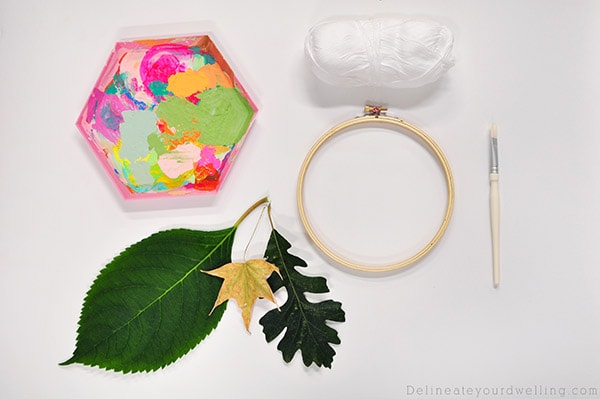 Plus, who doesn't just love a good color blocked leaf! Any chance my kids have to use paints is pretty much their best day and then to be able to paint on leaves, well it just doesn't get any better than that.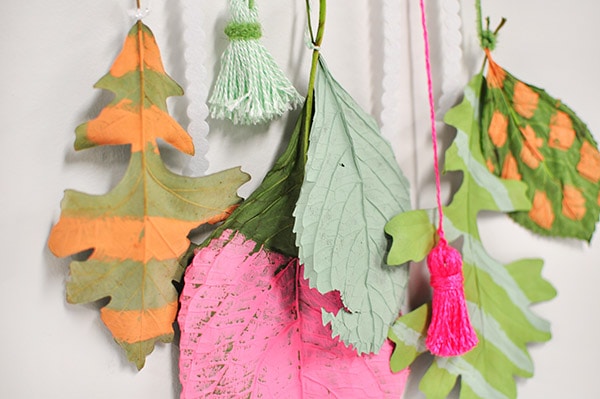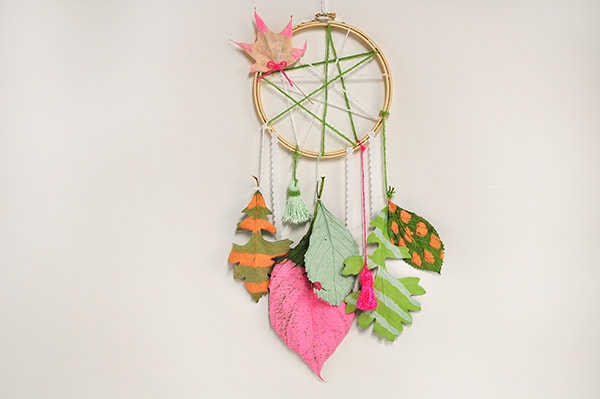 Stop by Land of Nod for the full Leaf Dream Catcher tutorial.
And you might like some of my other fun FALL craft projects…
Fall Fall Wreath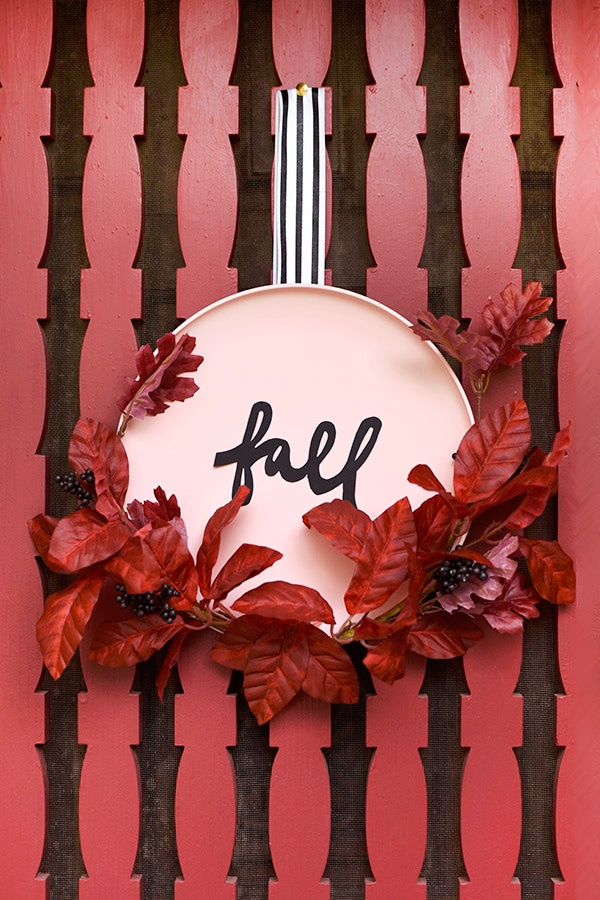 Geometric Bean Pumpkin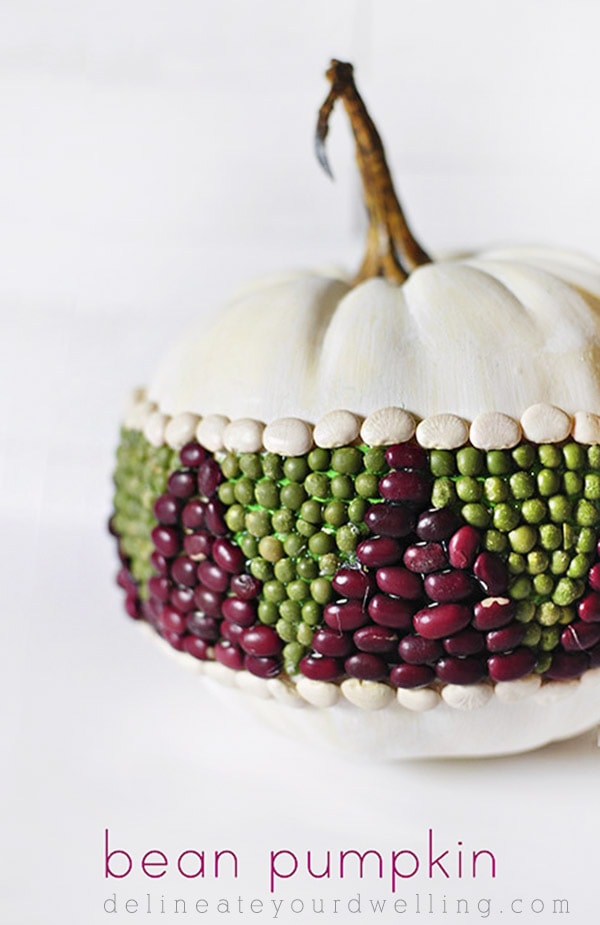 SaveSave