INSIDE : Be sure and embrace your green indoor house plants all year round! Learn how to make a fun Gold Plant Lady Skeleton to set out on display in your home or at your front porch this Halloween and fall season! #plantlady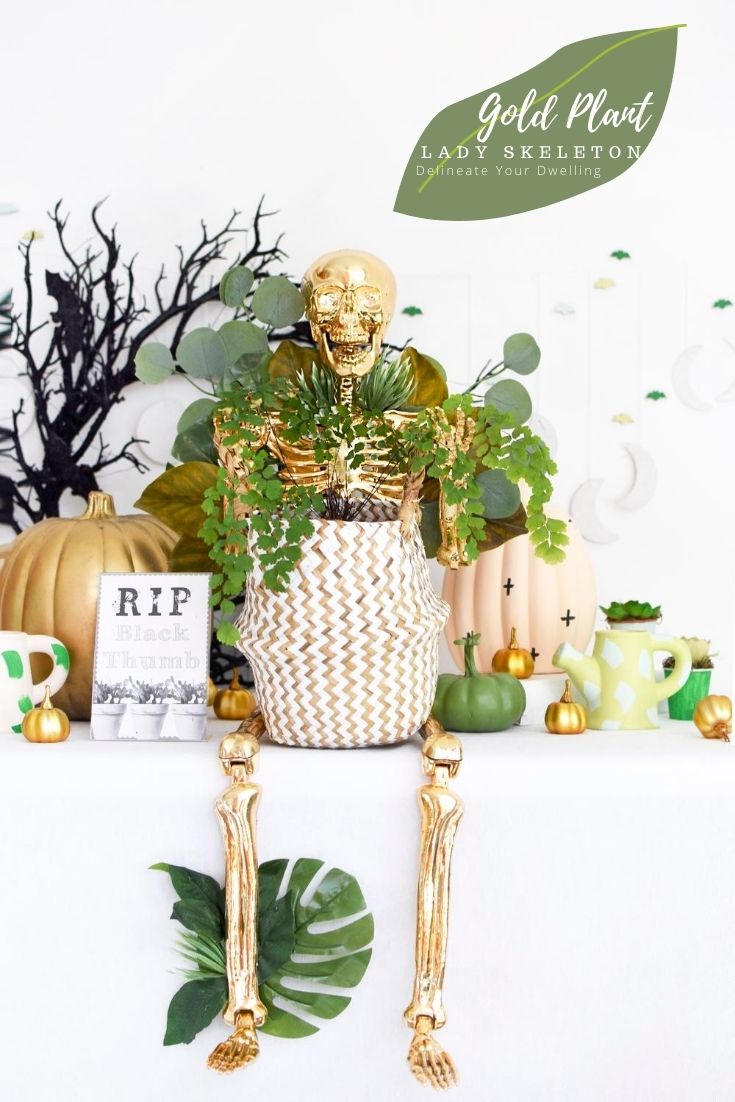 This post contains affiliate links. See my full disclosure here.
This post has been updated since it's original September 2019 publish date.
When I saw that Oriental Trading had a small gold skeleton, my creative wheels started turning and I knew I had the perfect idea for it!
I am a plant lover through and through and I knew this was my perfect opportunity to take a potentially spooky skeleton and really put my plant loving touch on it.
Speaking of which, did you see my recent French Bull Dog skeleton? And I've got to say, he's actually so adorable.
Plant Lady Halloween Decor
From the shimmery silver moon phase garland, the adorable brushstroke ceramic watering cans and the Pastel Pumpkins, I just fell in love with every single detail of my Golden Plant Lady skeleton!
I am also kind of obsessed with the black bat wreath in the background.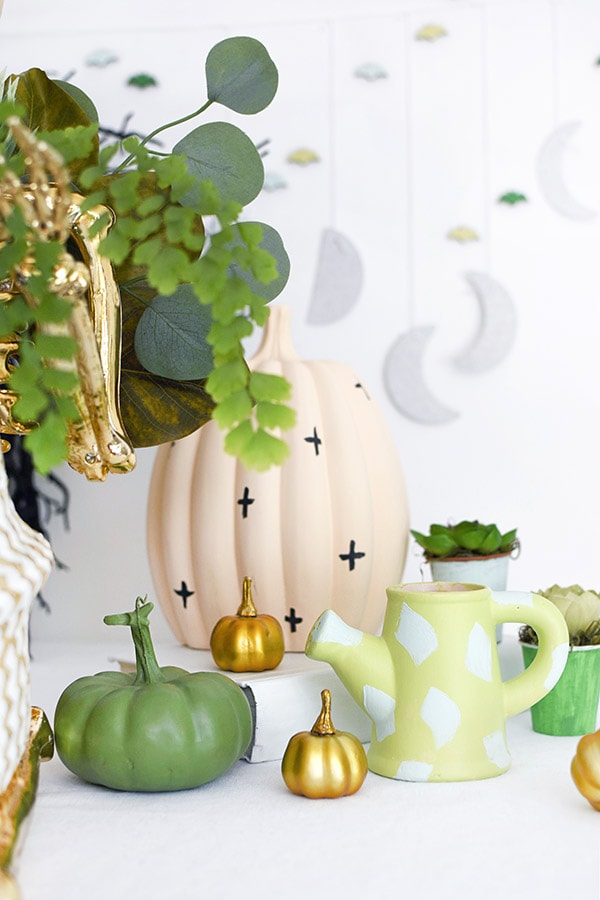 I am sharing all the adorable little details of how this project has ALMOST turned me into a skeleton lover, ha. I even made a fun RIP Black Thumb print which is also available over at Oriental Trading's FUN365 site.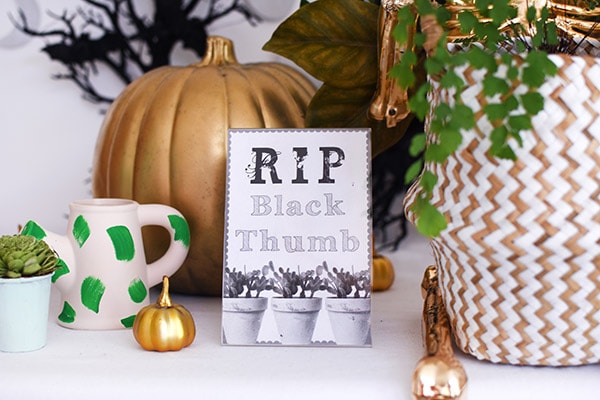 When I was transforming this golden skeleton into my plant lady, I was thinking how everything I do these days turns into plant crazy. And then I realized I was making a #plantladyskeleton and I just started laughing. Should I create a new section in my Happy Houseplants ebook entitled when I started taking #plantlady to the next level?!! HA.
And don't forget to pin this project now and save it for when you are ready to start decorating your home for Halloween or Fall.
It doesn't always have to be spooky… but it sure can be green!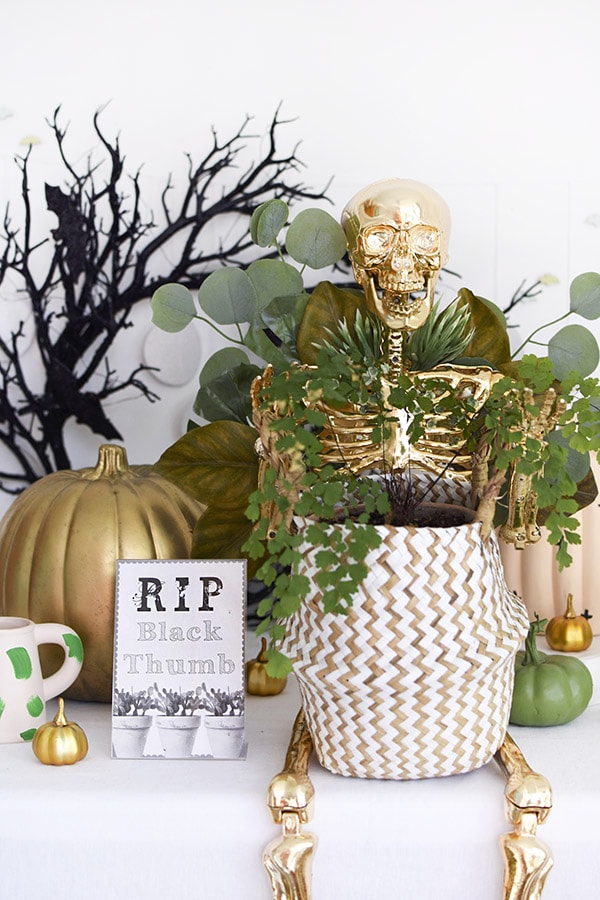 Don't forget to pin this for later!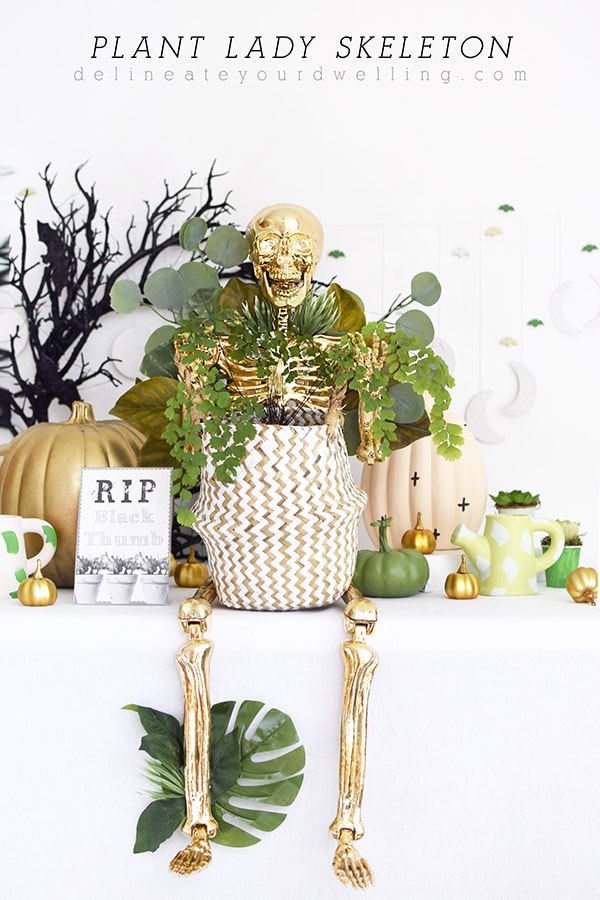 Looking for some of my other fun Fall crafts? I have a slew of them.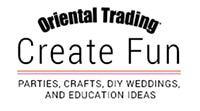 Curious to check out all my Oriental Trading projects (there are a ton), you can head over here!
Looking for some fun fall Bat decorations to go with your skeletons? Check these cuties out…