INSIDE : Now that the weather is cooling down, it's time to get the top cozy slippers to warm up your toes and feet! Check out this roundup of perfect winter slippers.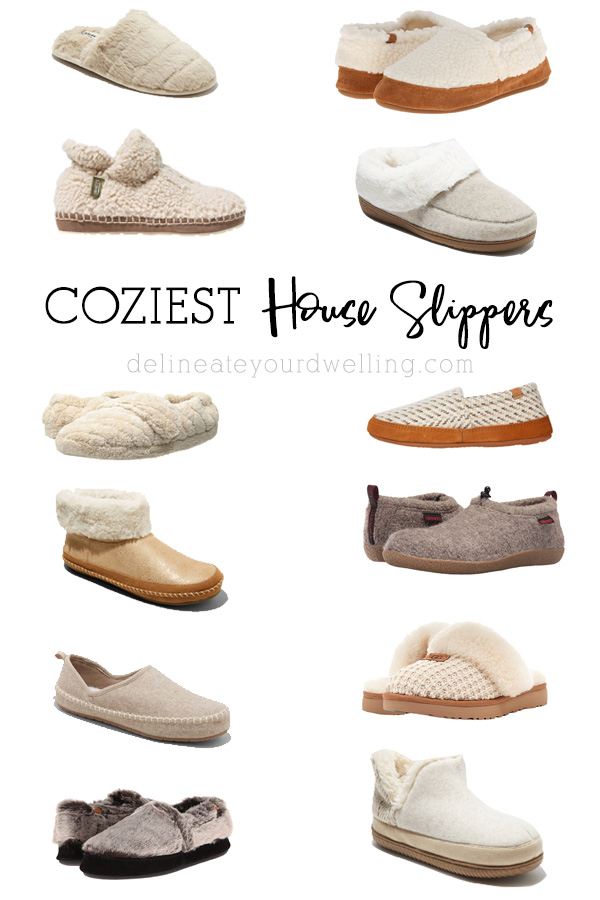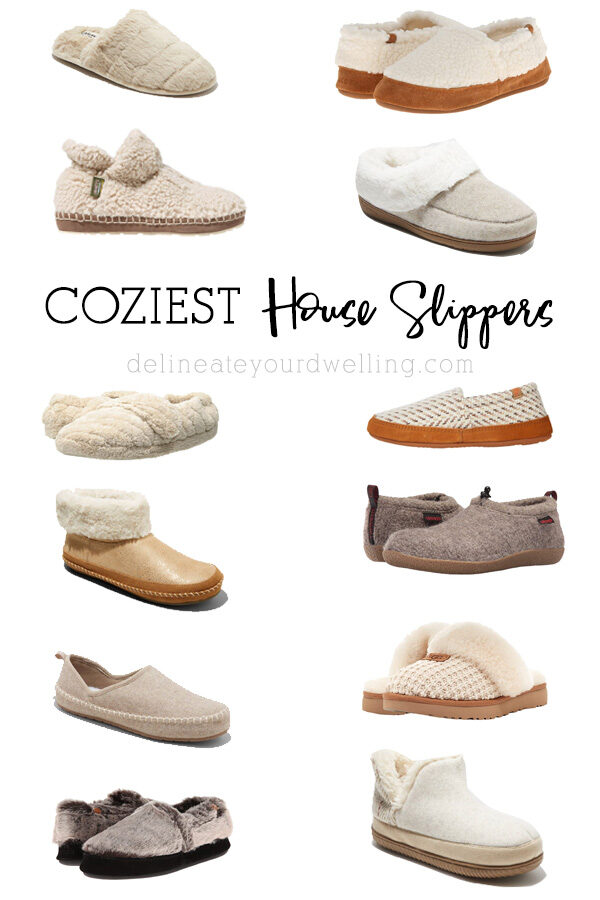 This post may contain affiliate links. See full disclosure here.
As soon as fall weather hits, I notice my feet start getting chilly in the evenings. We are lucky to have radiant floor heating, so our toes do stay a little warmer in the mornings when we are walking around.
However, there is nothing worse than cold toes in my opinion. So, I love looking for that perfectly cozy and warm slipper for the fall and winter months!
Today I am rounding up my favorite house shoes and slippers, I hope you enjoy and grab yourself a pair!
What are House Shoes?
House shoes are a low shoe that can be slipped on and off easily. They are typically only worn indoors. They are not always worn for warmth, but to keep carpets and rugs clean while adding comfort to your feet.
What are Slippers?
Slippers are typically worn to keep feet and toes warm during chilly weather. It's an indoor shoe that slips easily on and off your foot, hence the name slipper. Slippers are typically made of big cozy fabrics, fluffy and soft.
Cozy Slippers + House Shoes
Click on the images below to check out my favorite ones.

And don't forget… slippers make awesome gifts, too! Pin this great roundup for later.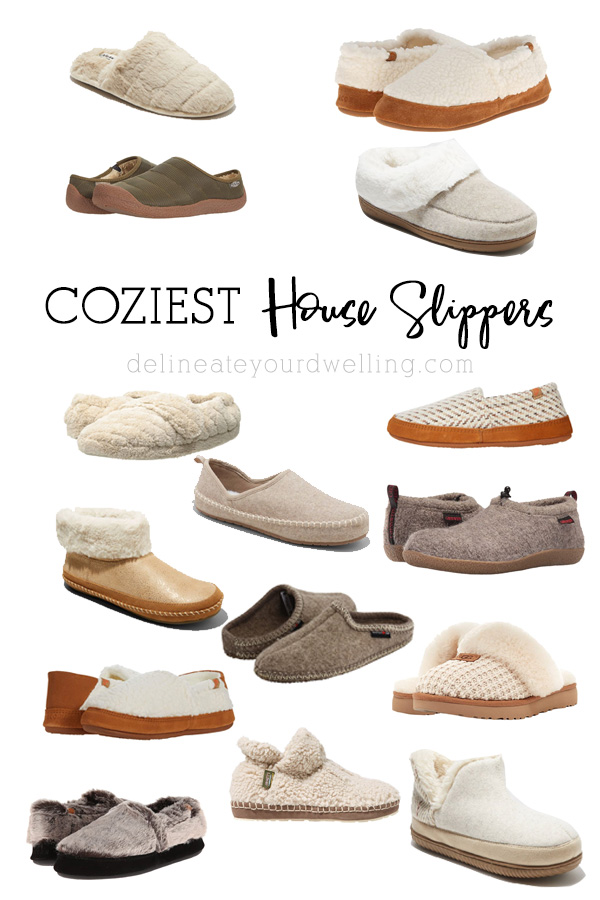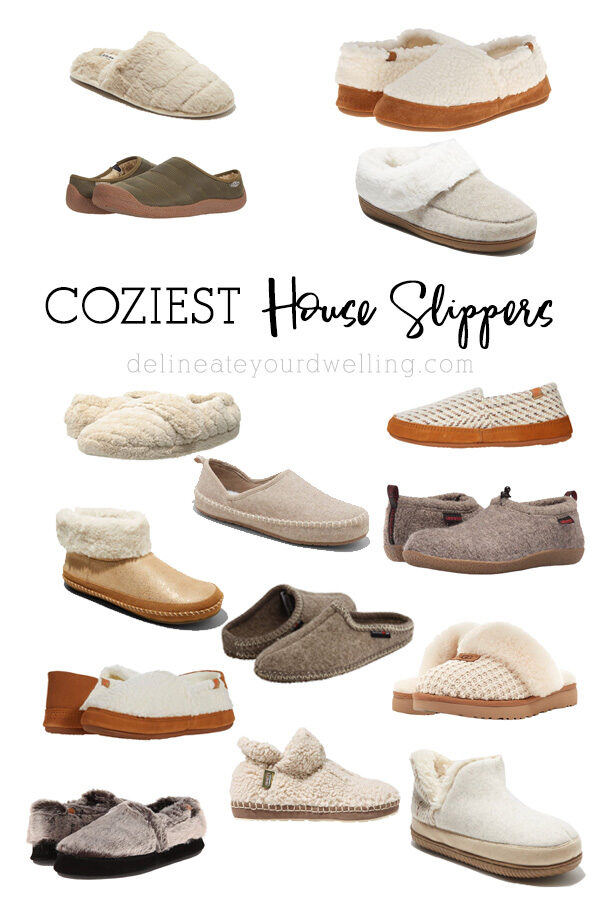 If you are looking for more awesome gift guides, be sure to check out this page!