10 Favorite Sofa's Under $1000
INSIDE : Check out the most comfortable and quality Sofa's Under $1000! Plus find out 6 Things to Look for When Buying a Modern Sofa!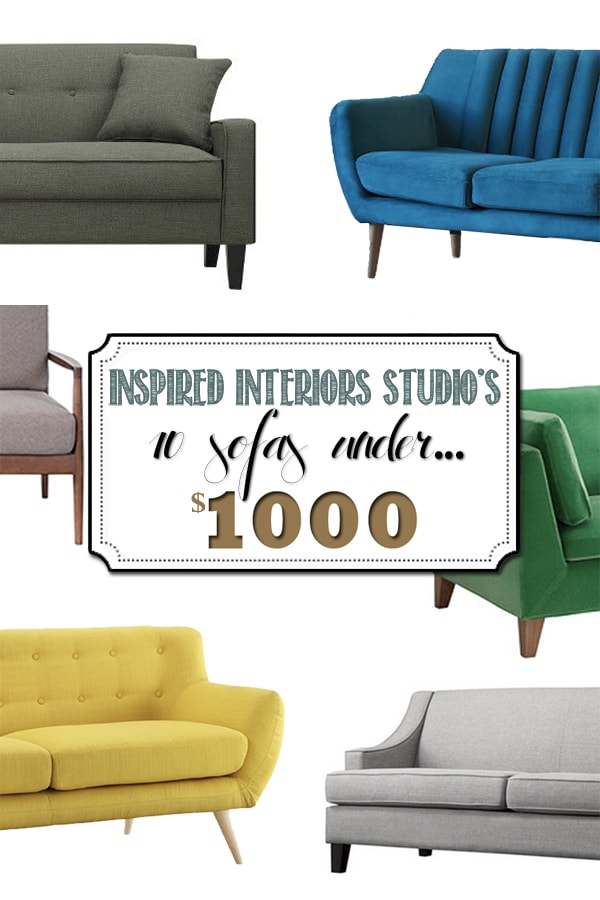 I'm excited to welcome two very talented ladies, Lisa + Devon from Inspired Interiors Studio. Today begins a fun summer Interior Series with these gals! They have such an eye for design and have lots of great tips for our homes to share. Take it away…
Hello Delineate Your Dwelling readers! We are here today from Inspired Interiors Studio to share with you with our 10 Favorite Modern and Affordable Sofa's Under $1000 along with tips to keep in mind when making your next purchase.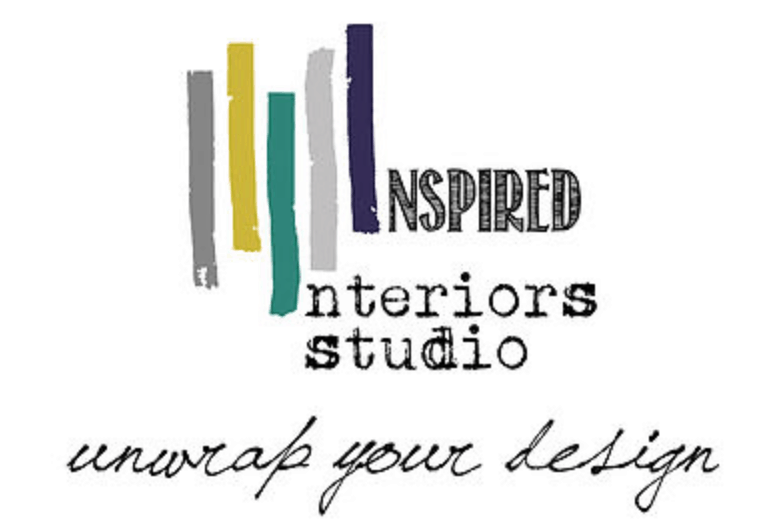 This post may contain affiliate links. See full disclosure here.
Six Things to remember when Buying a Modern Sofa or Couch :
1. Quality Fabric :

The quality and durability of the fabric is such an important factor of a sofa. Be sure to consider the look, price point, and durability best suited to your lifestyle when choosing a fabric.A few fabric types include:
-Cotton and linen upholstery are reasonably priced, but can be difficult to clean, typically requiring a mild water-free dry cleaning solvent for spot cleaning.
-Synthetic microfibers can act like cotton and are stain resistant.
-Some materials, like leather and wool look nice and are long lasting, but can be extremely expensive.
-Natural blends with polyester can snag and wear overtime.
-Silk gives the sofa a great, sleek look but is very hard to care for and can be quite fragile.
2. Frame :

A sturdy frame equals a long-lasting sofa.
If the frame is made of softwood like pine, it will be low-cost but it may warp or wobble with time. A kiln-dried hardwood frame like beech, ash, or oak costs more but is more a more durable couch in the long term.
Avoid couch frames made of plastic, particleboard, or metal as the frame may crack or chip. The frame and legs of the sofa should be attached by strong materials such as wooden dowels, wooden corner blocks, metal screws, and metal brackets.
Glue, staples, and nails are okay for extra reinforcement, but should not be the main joinery of a sofa. Also consider the thickness of the wood, as it should be at least 1 inch thick.
3. Filling :

Polyurethane foam is the most common fill because it is low maintenance and low cost. Other high-density foams are budget friendly, but down/feather combos are the ultimate choice.
Polyester flattens quickly, but costs less than the other fillings. Polyester fiber blends cost even less, but can get lumpy.
A great blend is down mixed with HR (High-resilient) foam. This combination is reasonably priced, comfortable and long lasting.
4. Springs :

Some sofas don't have springs and are just made of webbing or mesh slings, which makes for an uncomfortable and flimsy seat and is not recommended.
Springs can definitely make for a more sturdy and comfortable sofa. Sinuous springs (also called serpentine) are cheaper, but can easily damage the framework if they are too heavy or sag if they are too light. Hand-tied springs are more expensive but are more comfortable.
When testing a sofa, remove the cushions and feel the springs. They should be close together, feel very strong and sturdy.
5. Size :

Consider the size of the sofa in relation to your room.
A standard sofa back height is 37 inches. A low-back sofa (26 to 34 inches) is appropriate for a room with a typical 8-foot ceiling. A high back sofa (40 to 47 inches) works well with 10 to 12 foot ceilings.
A sofa with low arms or no arms will make a room look larger. Sit on the sofa to evaluate if the depth of the seat and pitch of the back are to your liking. There should be at least 30 inches of clear walking space in front of the sofa. If you plan on placing a cocktail table in front of your sofa, there should be 18 inches of clear space between the sofa and table.
Always verify that the sofa will fit through hallways, elevators, and doors leading to its final location. It is beneficial to cut out a paper template and place it where the sofa will be located or mark off the area with masking tape to see how the sofa fits in the space before purchasing.
6. Use :
The use of the sofa or couch will influence factors such as size, fabric, detailing, and cushion type.
Only 2 people will typically sit on a sofa with 2 seat cushions as no one wants to sit on the crack. Choose 1 long seat cushion or 3 or more cushions to accommodate more people.
Pillow back sofas offer maximum comfort and are more inviting for sofas that are mainly for napping, curling up, and lounging. A greater length allows for stretching out and a greater depth enables you to curl up without hanging off of the edge.
Measure the distance between the arms to determine the appropriate length to fit the height of the people who will be lying on the sofa. Tight upholstered backs are more formal, allow you to sit upright, and are better for maintenance.
Avoid tufting if children and pets are in the picture as the divots collect crumbs and buttons can pop off with heavy use.
Choose a darker color fabric or one with a subtle texture to hide dirt and stains.
Lastly, how long do you plan on keeping the sofa? Maintenance, durability, and style come into play when considering long-term versus short-term use.
Now that you know six great factors for finding an affordable, but quality sofa let's talk about a few great inexpensive options!
Check out our best sofas under $1,000:

Here is a bit more zoomed in, options too.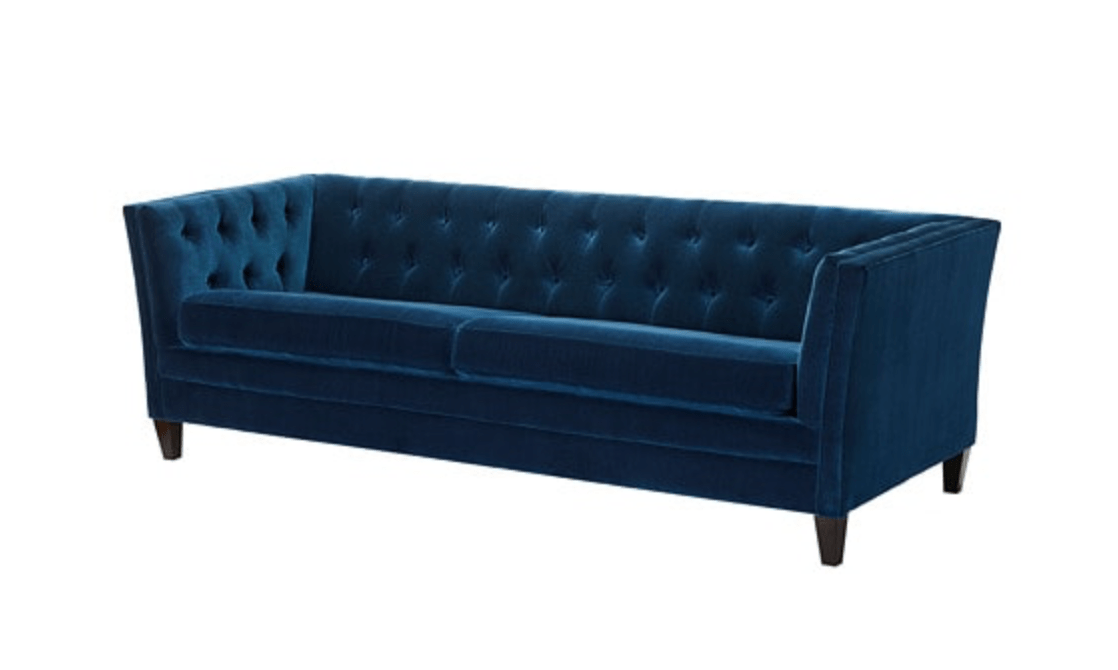 Ikea Source
Price : $799.00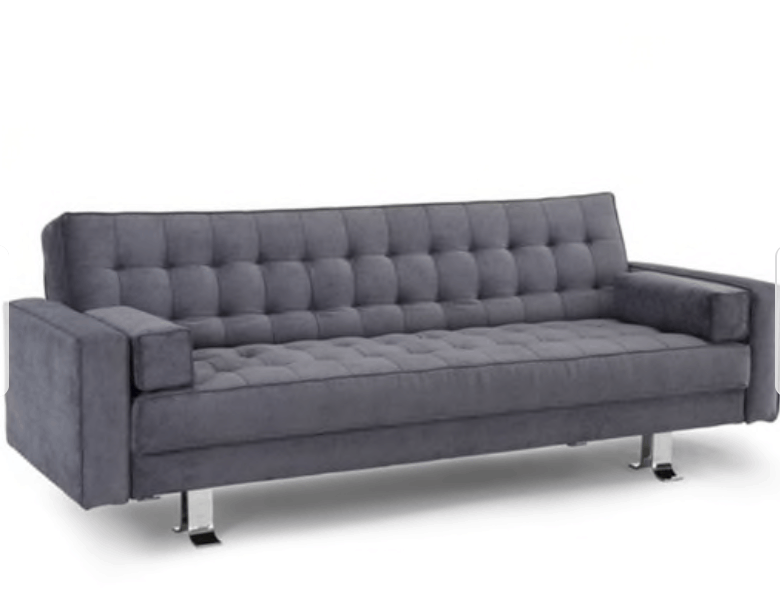 Overstock Source
Price: $868.00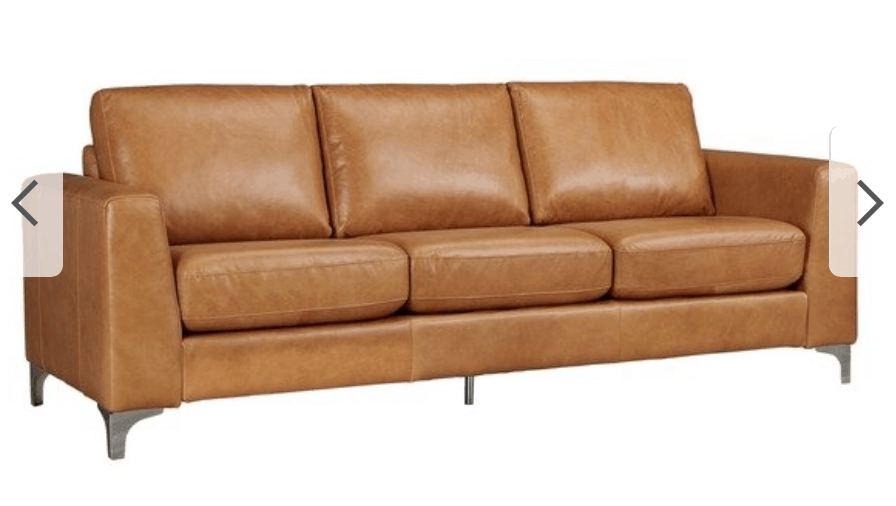 Overstock Sofa
Price : $962.00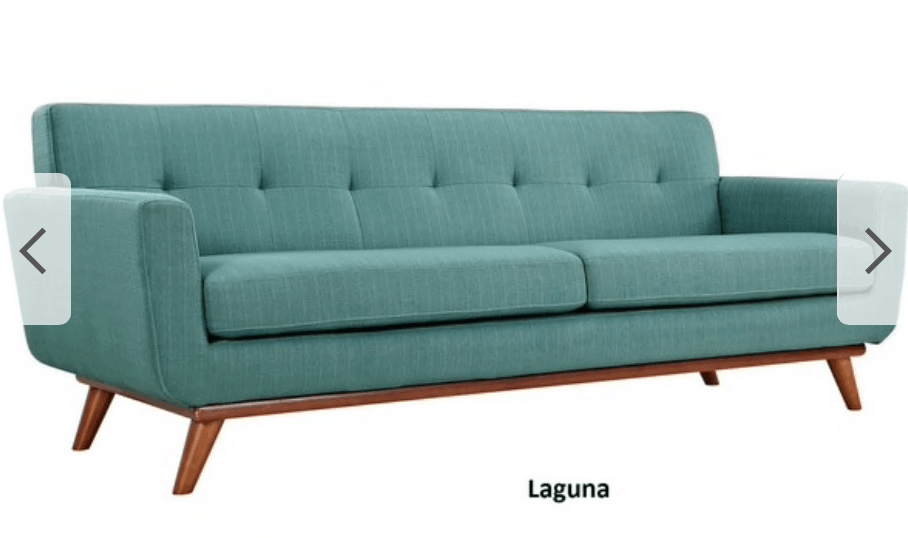 Overstock
Price : $865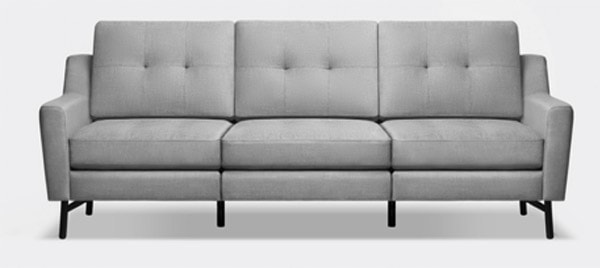 Burrow
Price: $950.00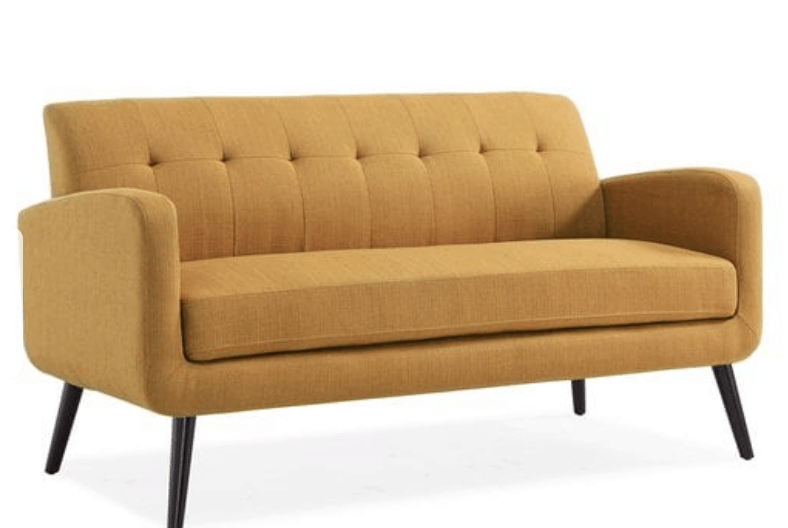 Overstock Source
Price : $402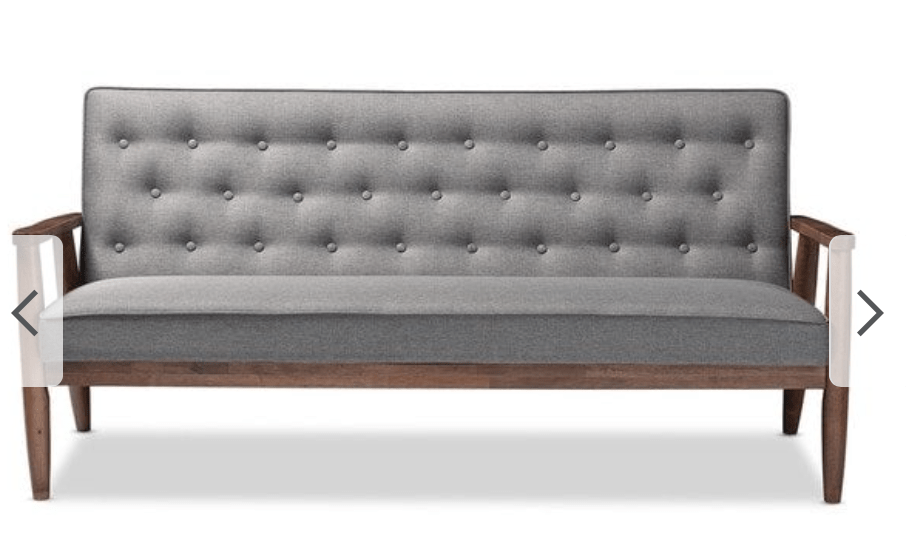 Overstock Source
Price : $400.00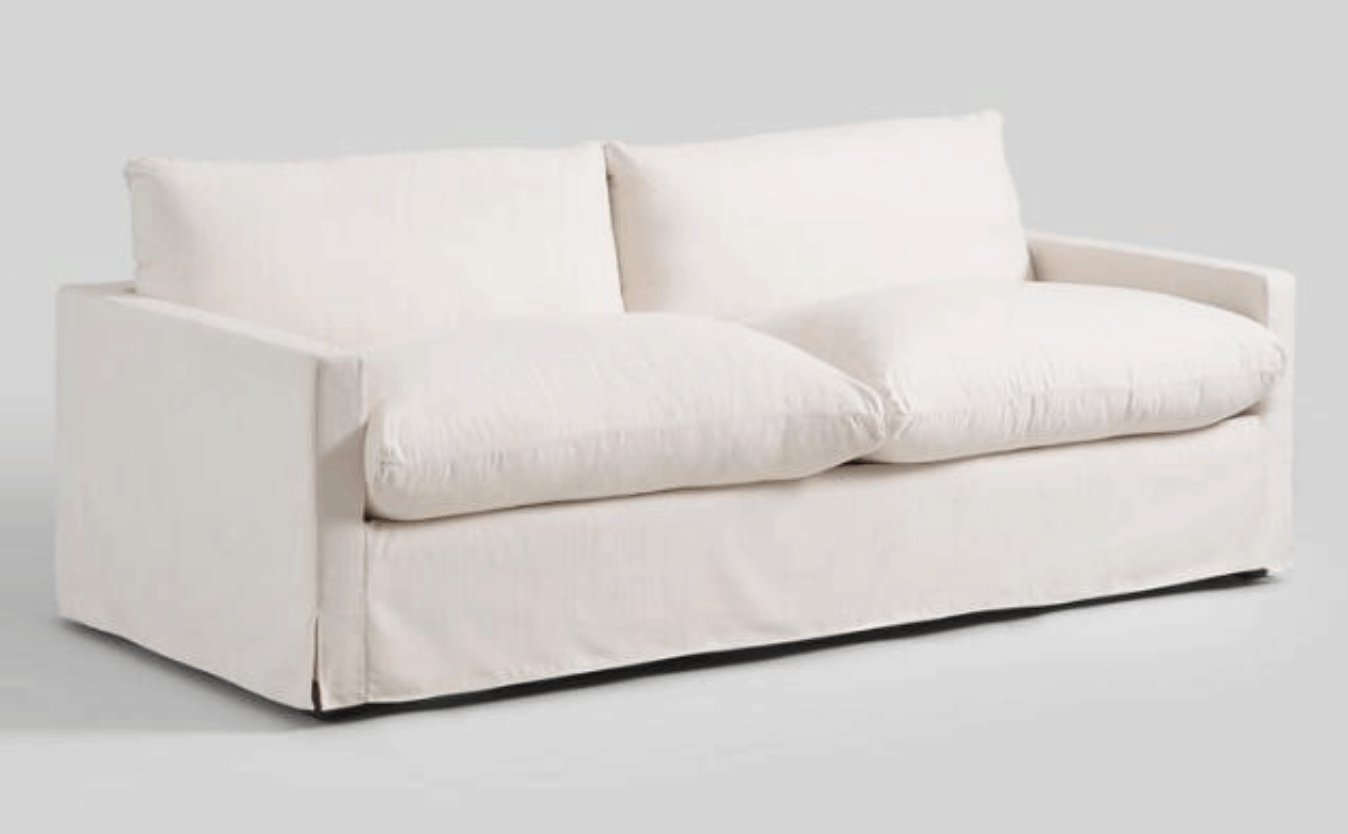 World Market Source
Price: $900.00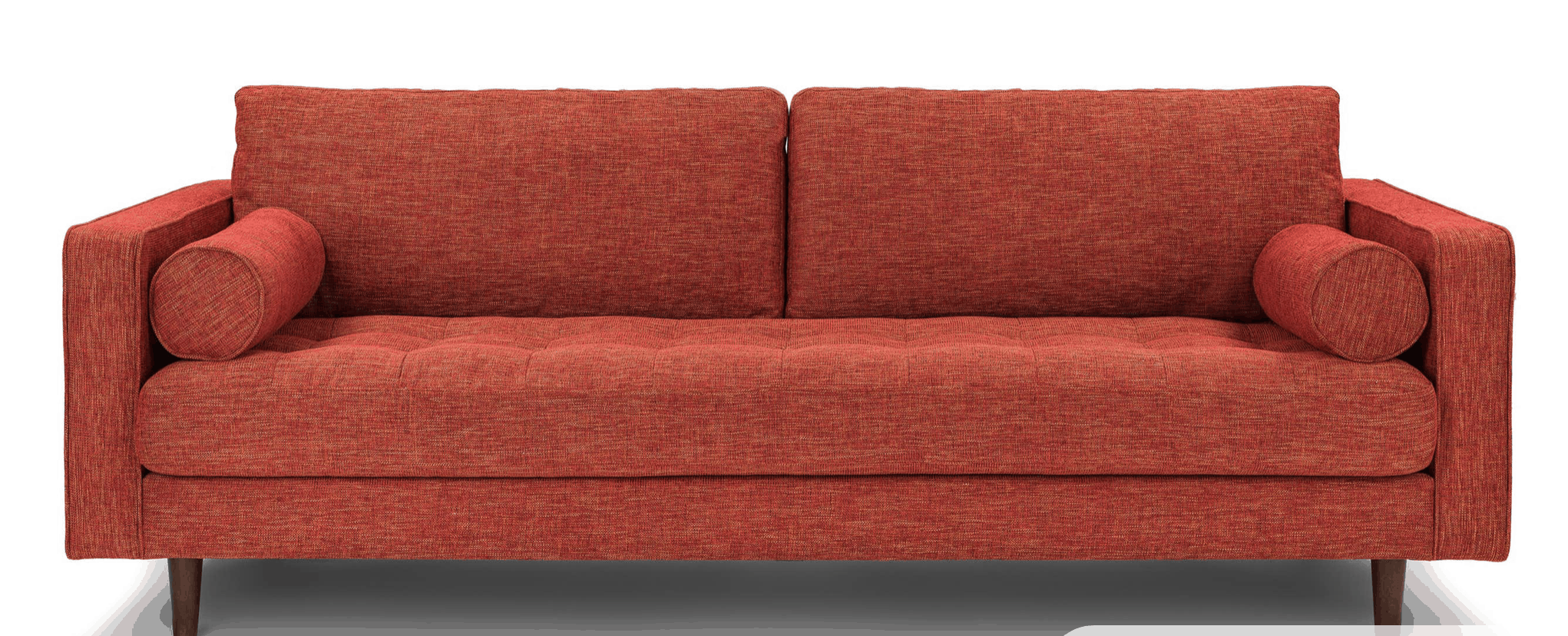 Article
Price : $900.00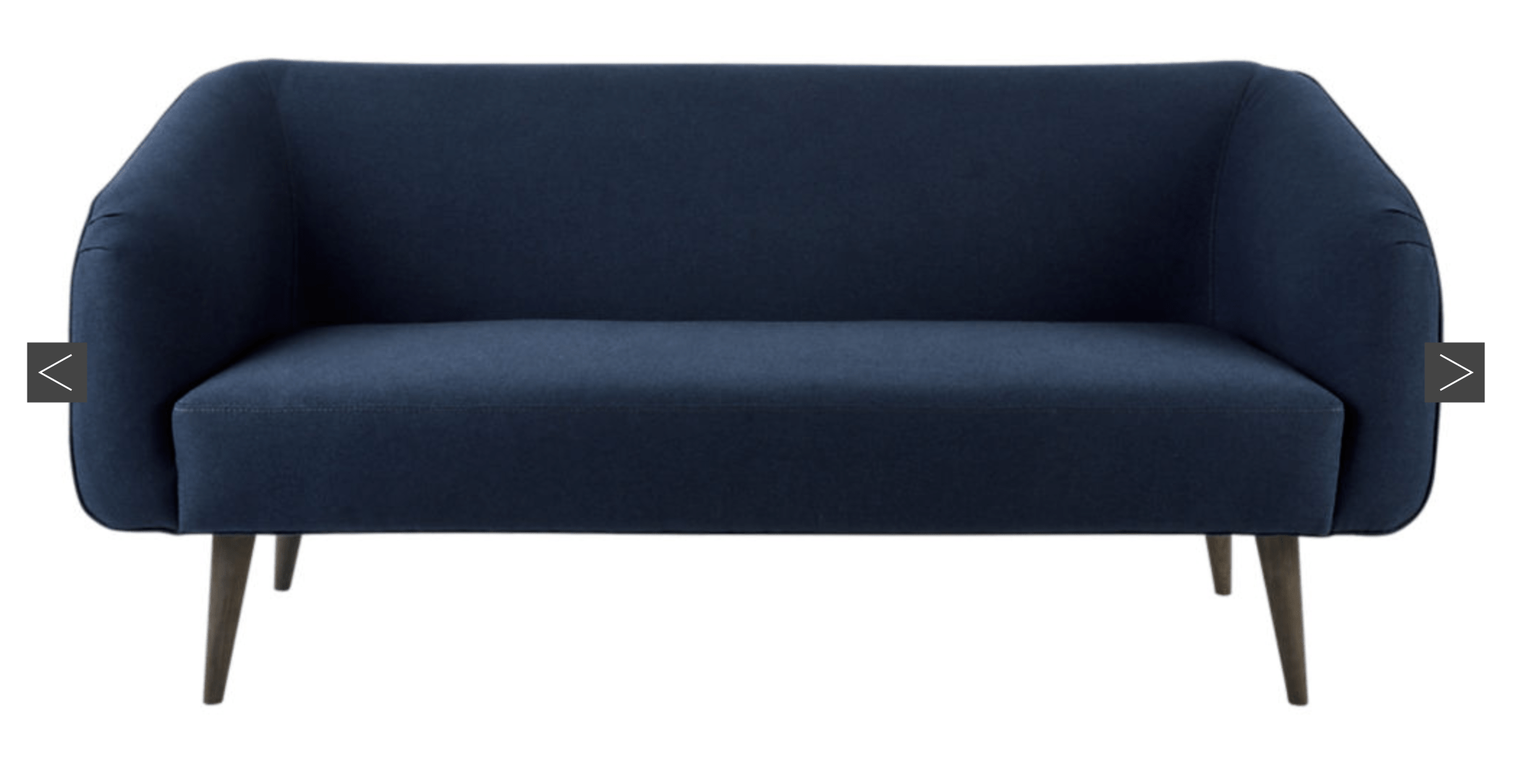 CB2 Source
Price: $720.00
Thanks so much ladies. I love learning all the tips for the size and use of your couch, such great information. Thanks so much for stopping by today, Inspired Interiors! Be sure to stop by their site and check out some of these amazing services.
If you loved this post by them, you probably will love their Must See Trends, post from earlier this year.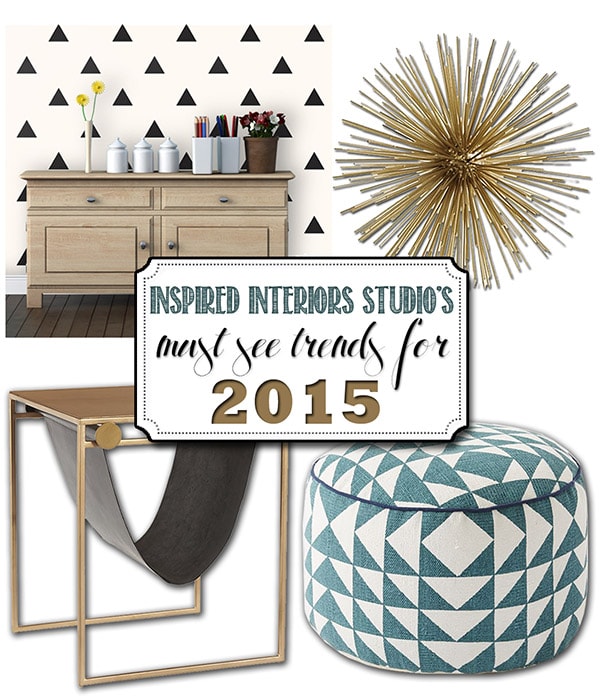 SaveSaveSaveSave
SaveSave
SaveSaveSaveSave
SaveSave