Favorite Tile Removable Wallpapers
INSIDE : Check out some of the most trendy and realistic Moroccan and Cement tile removable wallpaper options out there! You will be surprised at how simple they are to install, too.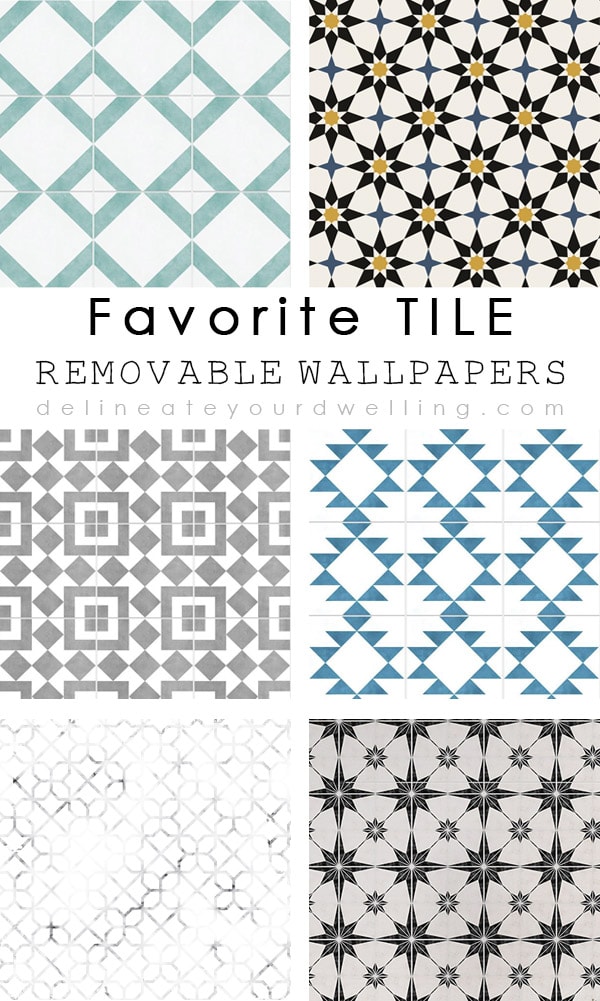 This post may contain affiliate links. See full disclosure here.
I have been sitting on this wallpaper idea for a while and I am SO EXCITED to finally be sharing it with you all now! I don't know about you but I have long been in love with all the moroccan inspired and cement tiles that are now available for the everyday consumer. I feel like it took a while for the larger big box stores to start carrying them, but now they seem to be coming out in abundance.
Difference of style opinion
There still is a slight problem though… my sweet engineer husband always worries about resale value and all his eyes can see is white subway tile. Ah, it's the constant pull between a creative and a realist.
We had a gorgeous kitchen in our last home that we completely gutted and rebuilt and ended up with white subway tile and a lovely small square strip of glass tile. It was great, but now that I have continued to grow in my design style – all I can see is simple geometric patterns. We just have a difference of style opinion and that's okay.
Removable Wallpaper
Imagine my excitement when I stumbled upon removable wallpaper in the exact styles that make my heart sing! Friends, this is the best thing I have found design-wise in a long time. Now, we can embrace my love of doing something a little out of the box and we can fully embrace my husbands desire for not jumping on a trend that he might regret later on.
I have pulled together some of my most very favorites removable wallpaper tile patterns. Most of these I would envision in a kitchen backsplash, a bathroom area or even as a gorgeous accent wall. But really the sky is the limit with these lovely DIY tile ideas.
What is Moroccan Tile?
People who live in Morocco have been using fireclay tiles in their homes and building for centuries because of their amazing insulation, strength and cleanliness. You can get them in different shapes, sizes, colors and designs as well.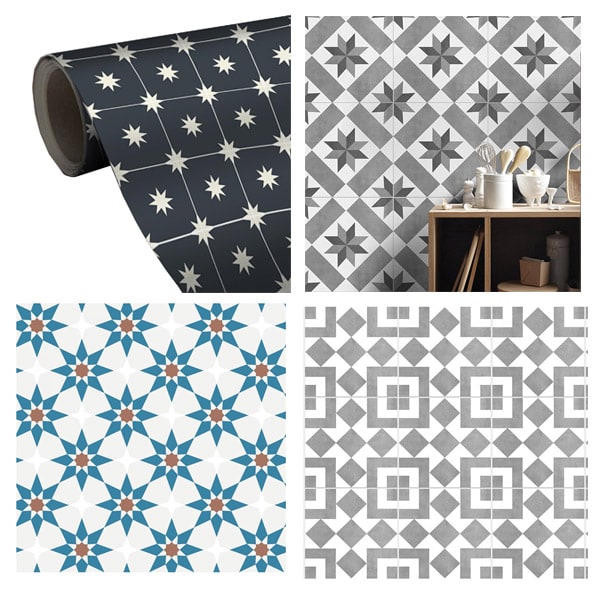 The mosaic tile patterns in Moroccan tiles are so unique and add a touch of geometric pattern to the walls of your living room, bathroom, kitchen or anywhere else you install them.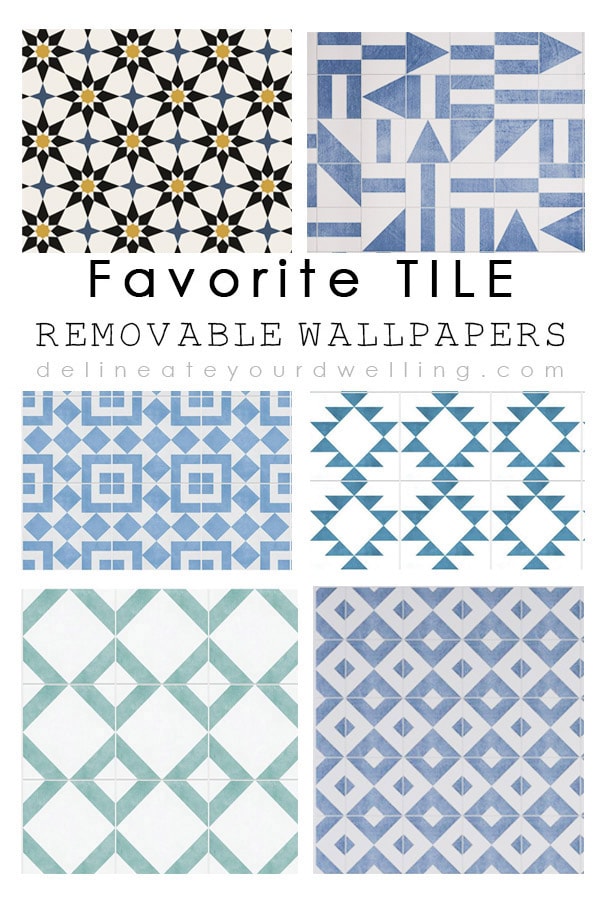 Traditionally, the Moroccan tiles are made from sand and cement.
Top Moroccan Tile Removable Wallpaper Ideas:
Here are some of my very favorite Moroccan Tile Removable Wallpapers.
What is Cement Tile?
Cement tile is cured at room temperature and not fired. Typically the colored layer on the top, usually about an eighth of an inch thick, is porous.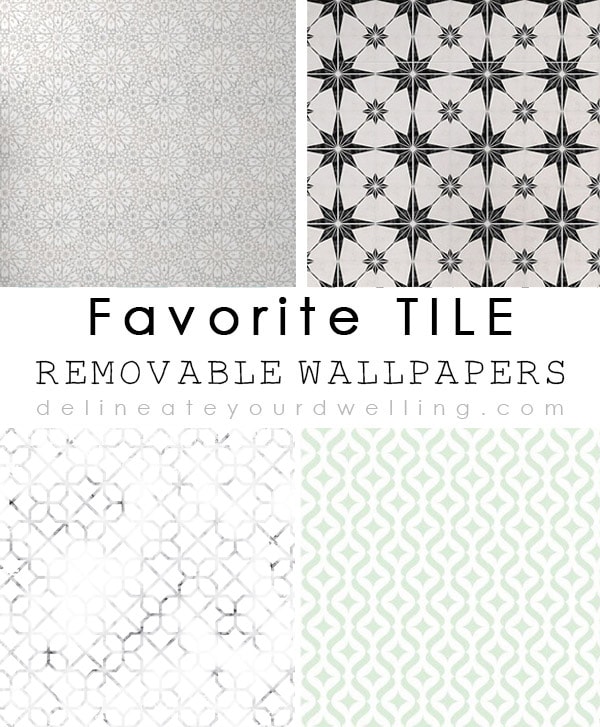 Very often cement tile is used in Moroccan patterns, so these two types of tile are quite interchangeable.
Top Cement Tile Removable Wallpaper Ideas:
Ah, I just love some of these gorgeous cement tile looking removable wallpaper options!


And next week I will be sharing which of these papers I used in my kitchen update, so be on the lookout. Here is my Updated Kitchen for under $300 post!
Check out all of my favorites in one spot!

Looking for creative ways to use wallpaper? Check these out!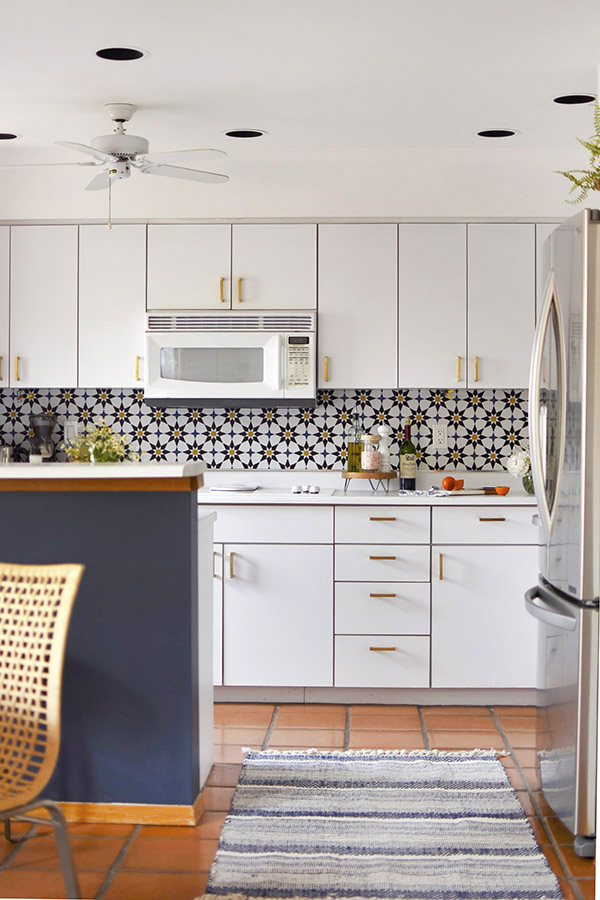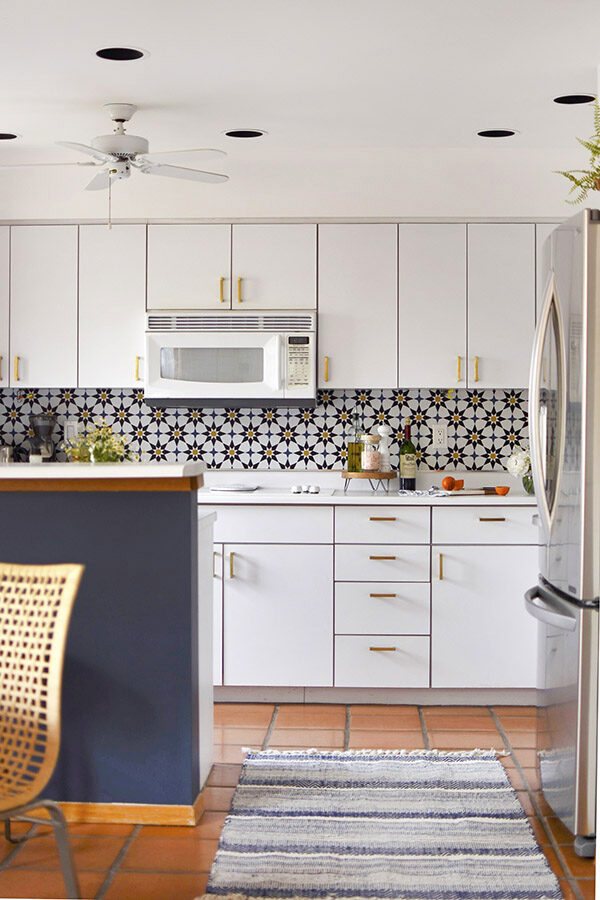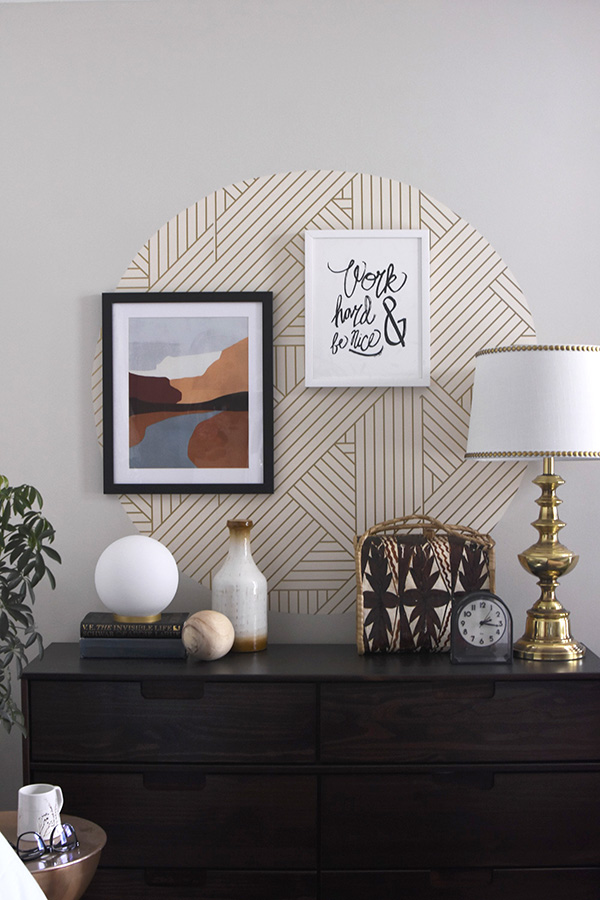 How to install Removable Wallpaper