INSIDE : What makes a great accent wall in your home? There are so many fun ways to create accent walls in your home : adding wallpaper or decals, using bold paint colors and even installing wood accent walls.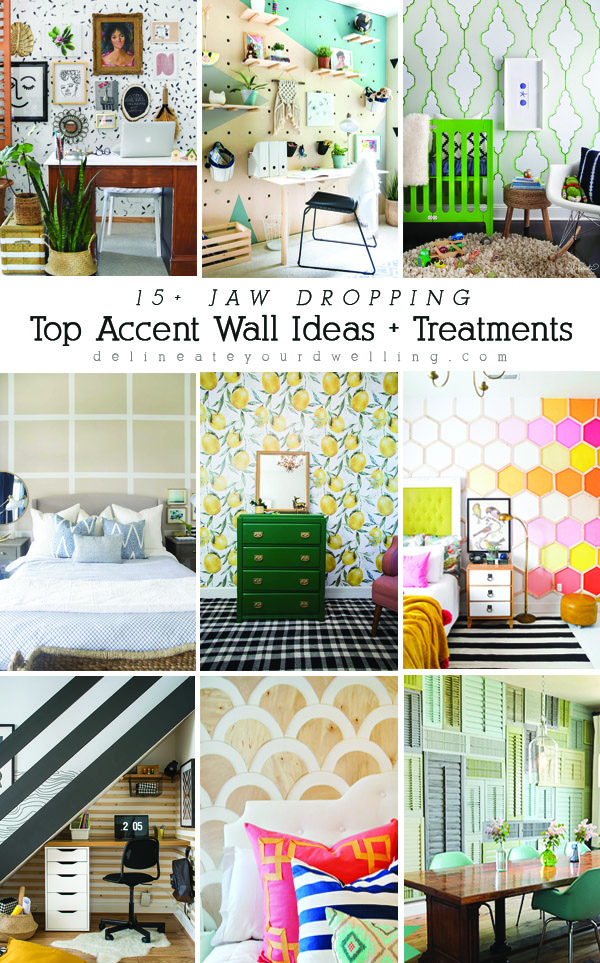 I was recently revisiting the process I took when updating my home office and the fun brushstroke painted pattern I added to the room. I get more comments and questions about that accent wall (it is technically two walls) and it was such an easy one day DIY project.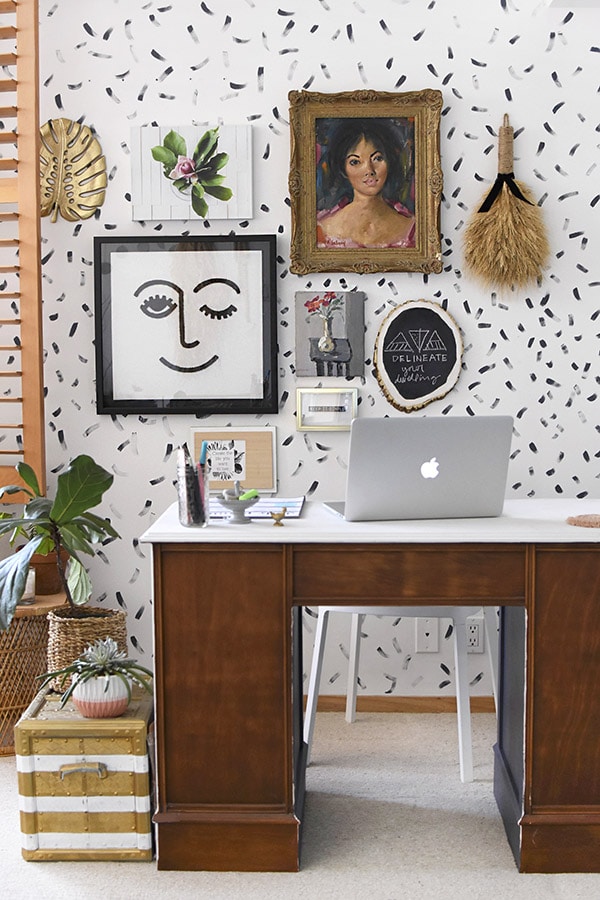 And I was so in love with having a wow-factor accent wall, that I then used a different technique but added a more neutral accent wall in our dining room using black decals. That space looks like I wallpapered the main wall, but it was a quick few hour DIY project – How to create the look of wallpaper, without using wallpaper.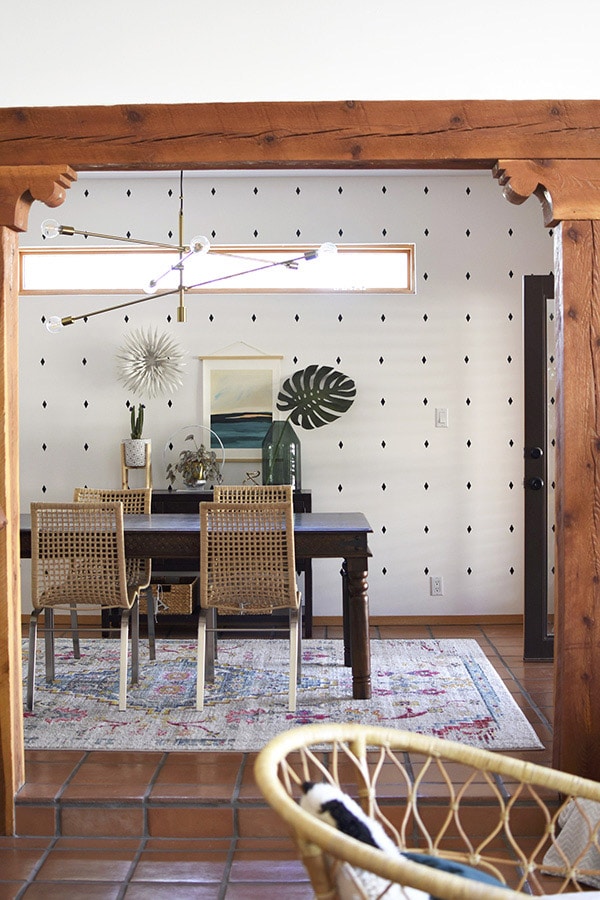 This got me to thinking about all the creative and fun ways you can add a special moment to your home and I decided to roundup a few of my very favorite Top Accent Wall Ideas and Treatments from around the internet for you!
Note : Please click over to the blogger's page and pin from the original source there.
What is an Accent Wall?
An accent wall, also called a feature wall, is a wall whose design differs from the design of the other walls in the room. The accent wall's color can simply be a different shade of the color of the other walls, or have a completely different design in terms of the color and material. (-Wikipedia credit)
Accent wall ideas for living rooms
Your living room is often one of the main spaces used in your home. It can regularly be the gathering room where family comes and spends time together, watches movies, plays games and many times where most of the entertaining happens.
Living rooms are a great place to really create a wow factor moment in your home. Using dramatic accent walls in your living room can really be a big bang for your buck. You can create accent walls for living rooms with so many different materials : paint, wallpaper and even using wood or trim.
Accent Wall Paint Ideas
An inexpensive and simple way to create fun accent wall ideas is with paint. All three of my accent walls have been using paint (hint hint, I have a wallpaper wall coming VERY soon) and I think this is probably the easiest way to bring some drama to your space.
From painting abstract designs by hand or more structured patterns by using stencils, there are endless painted accent wall methods. Here are a few of my very favorites.
Hand Painted Wall : The Makerista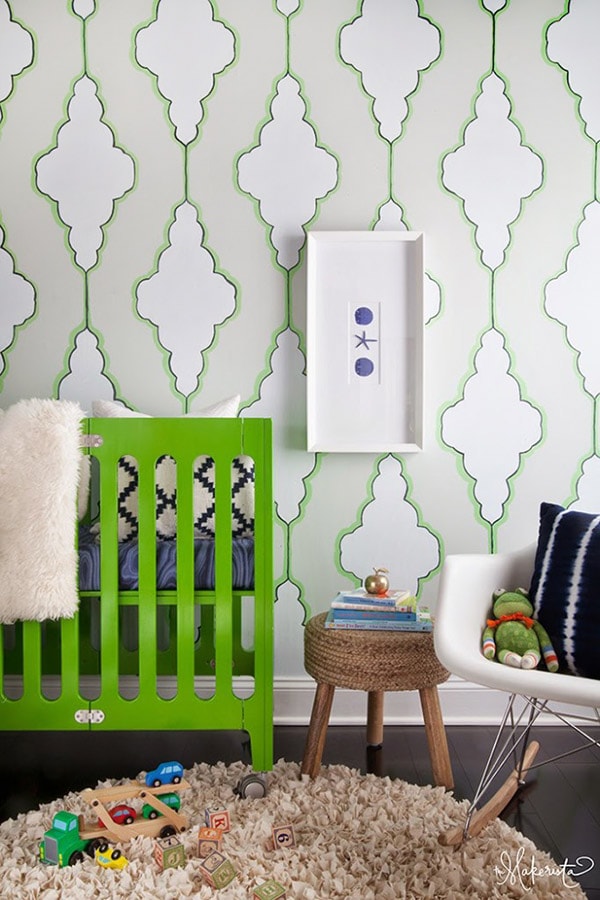 Kid's Closet Makeover : Delineate Your Dwelling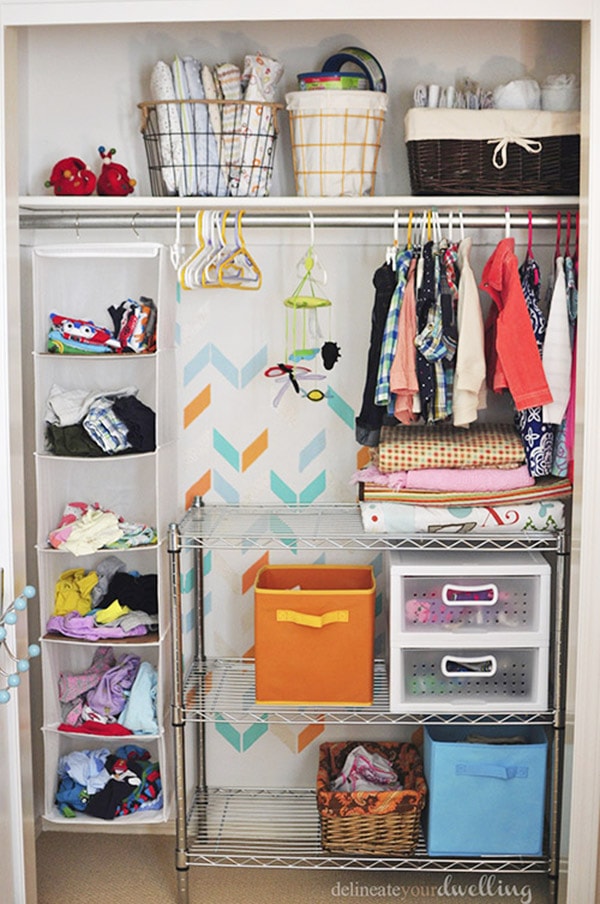 Hand Painted Gingham Wall : Dimples and Tangles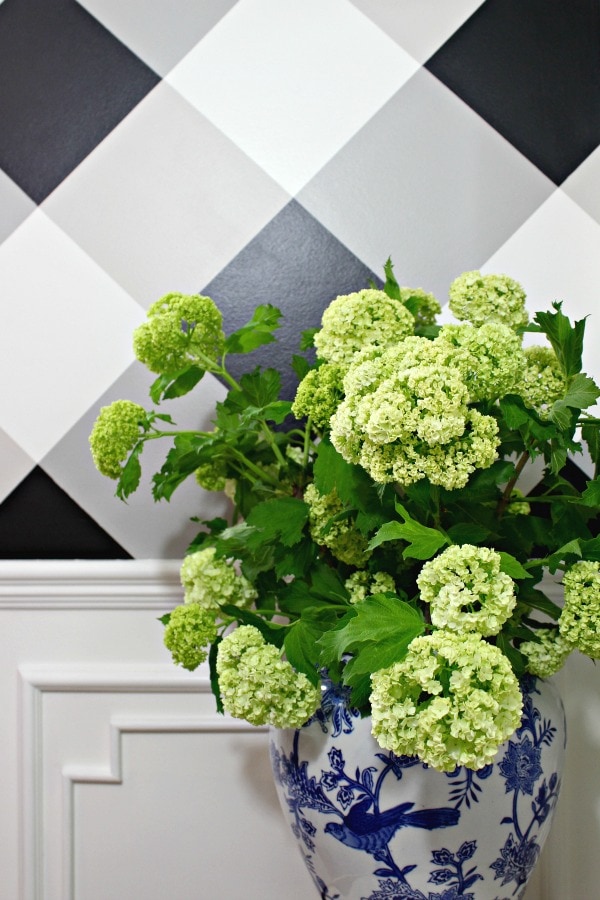 DIY Organic Paint Line Accent Wall : Delineate Your Dwelling
Learn how to create an Organic Paint Line Accent Wall for a completely unique and artistic look! See the simple steps I followed to paint this imperfectly perfect paint line in my Master Bedroom.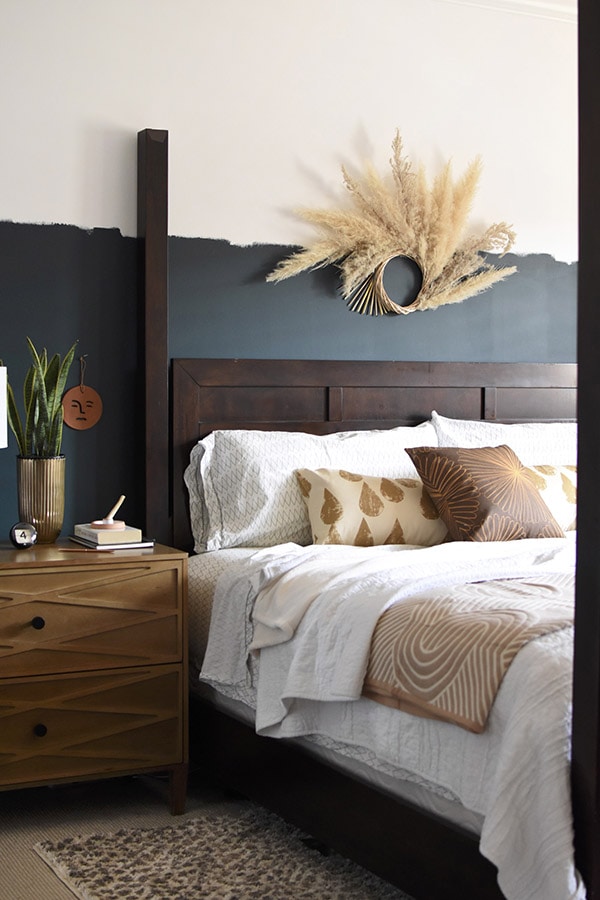 Wood Accent Wall Ideas
There is something about using natural wood that speaks to my heart. Then pair wood on the wall and talk about creating a moment. I have been really into wood slatting recently and after gathering up my favorite wood accent ideas, wow – I am tempted to recreate this ideas somewhere in my home.
Bedroom Accent Wall : Vintage Revivals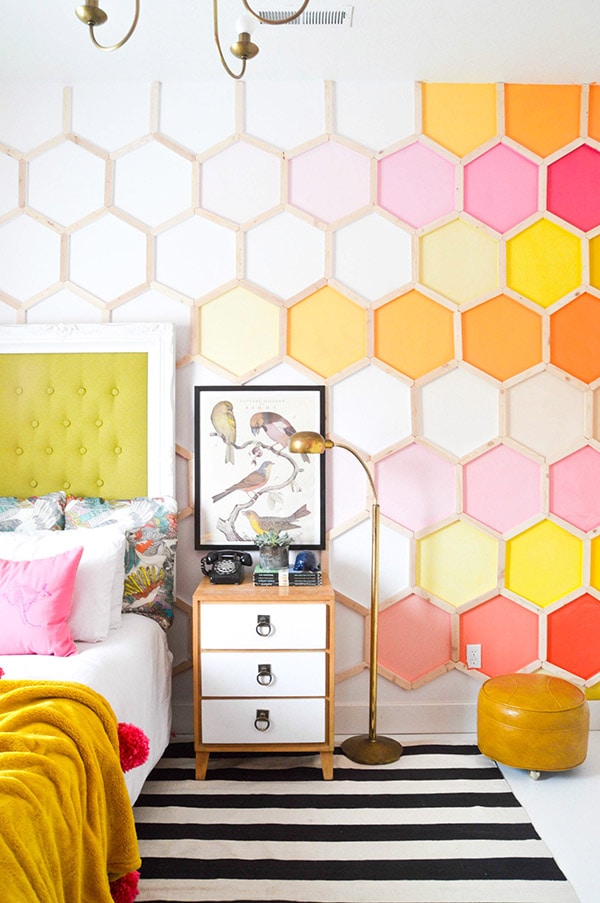 Plywood Pegboard Wall : Place of My Taste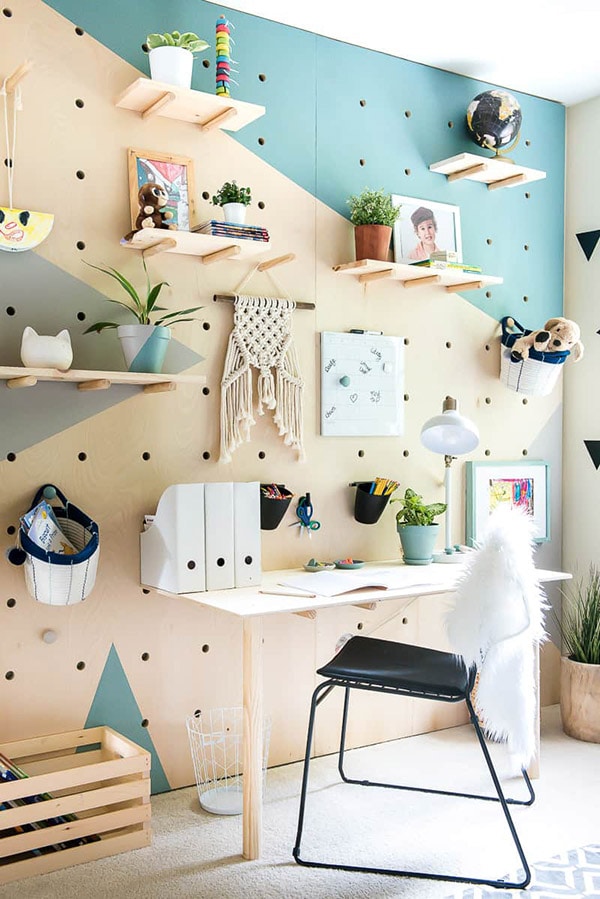 Under stairs, Slatted Wall : Grillo Designs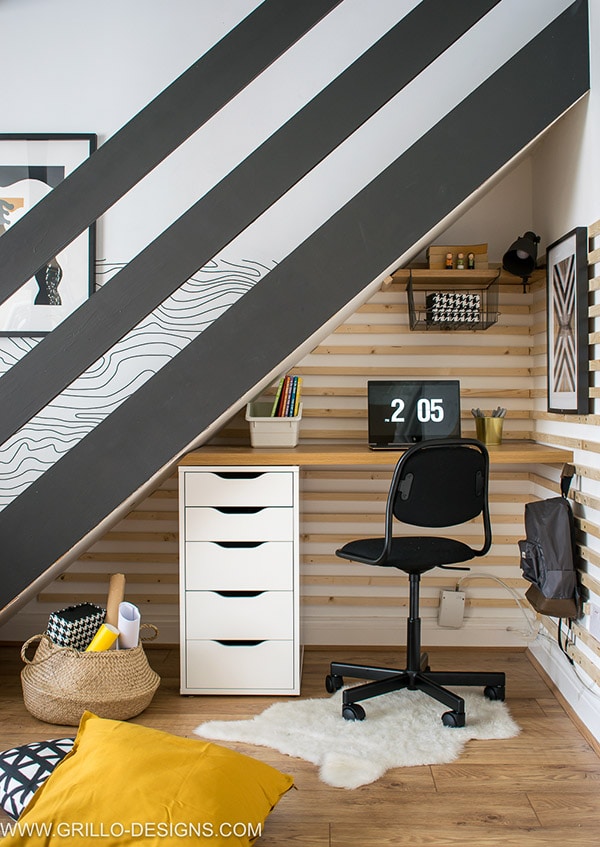 Modern Board and Batten Wall : Delineate Your Dwelling
See how to spruce up your hallway bathroom by learning how to build a modern board and batten accent wall treatment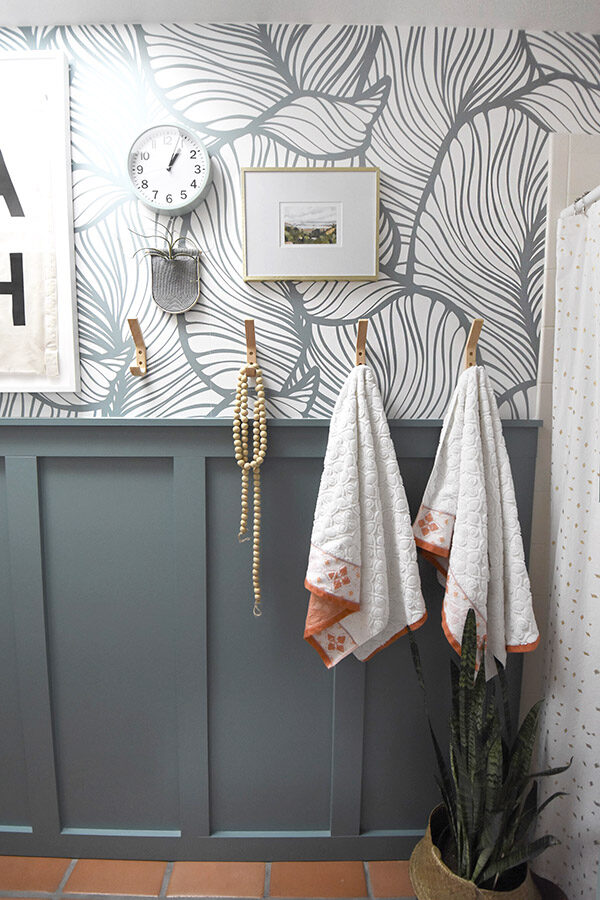 Pixelated Flower Wall : Classy Clutter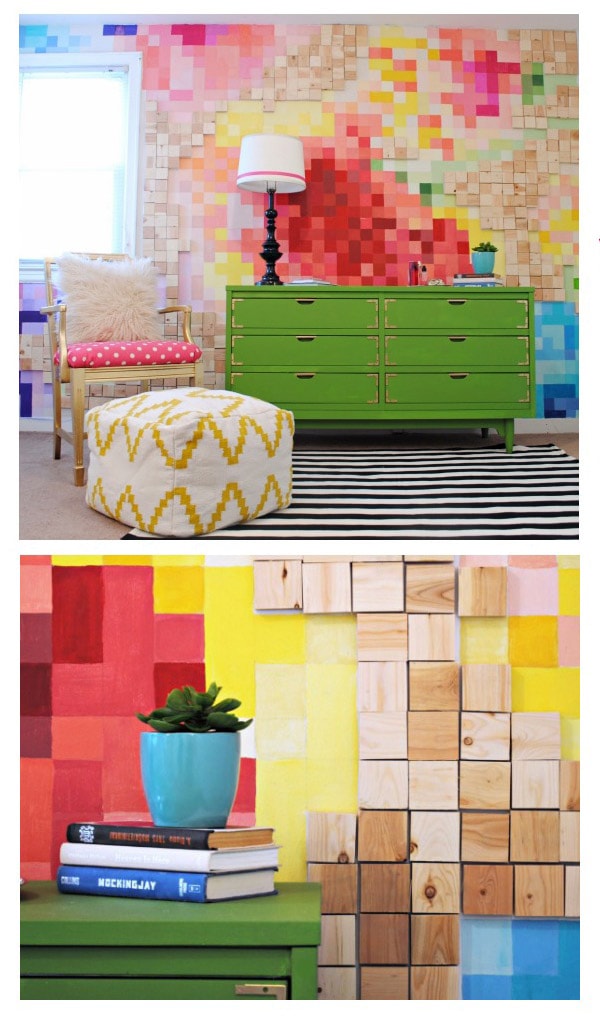 Large accent Wall Ideas
When you have vaulted ceilings in your home, whether in an entryway, bedroom or in your family room, creating large accent walls can be the perfect thing to draw your eye up and fill some of the negative space. I think these below large accent wall ideas do that so perfectly!
Painted Grid Accent Wall : Making Home Base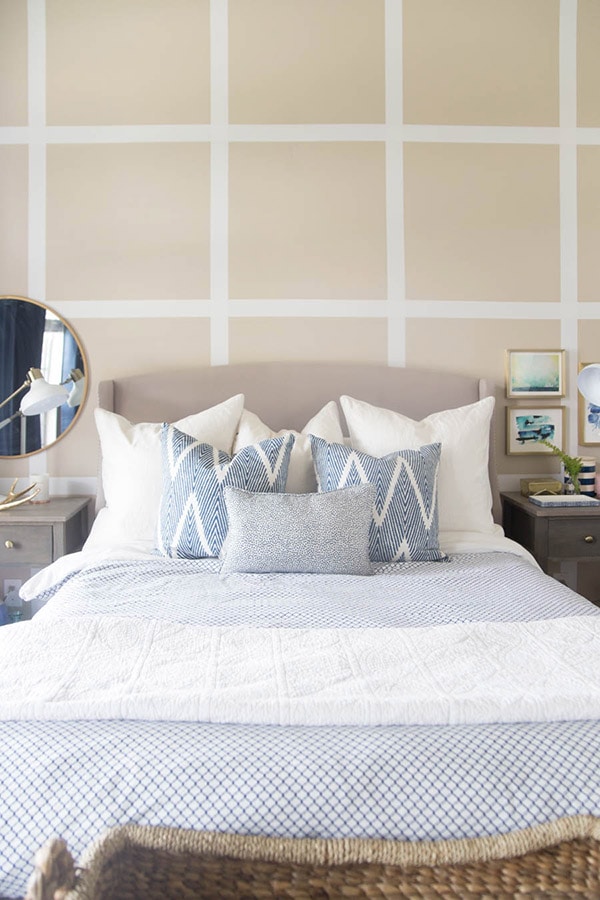 Shutter Accent Wall : Olive and Love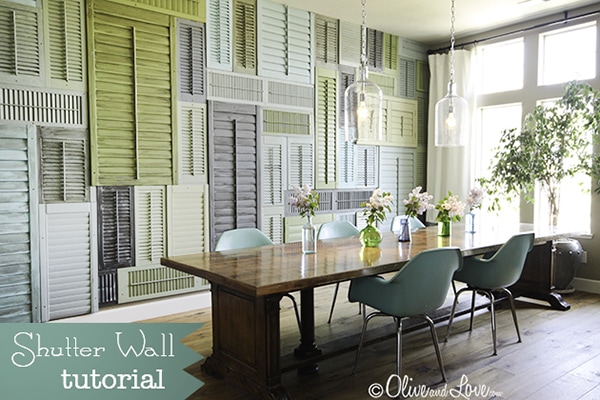 Sharpie Accent Wall : Vintage Revivals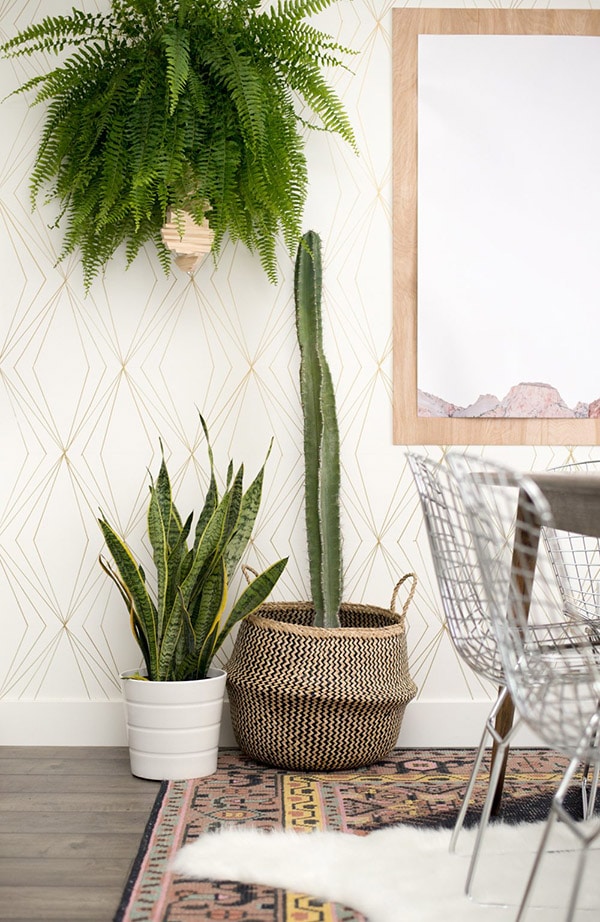 How to Paint an Arch Accent Wall : Delineate Your Dwelling
Jump on this fun, easy interior trend and learn how to paint an Arch Accent Wall in your home. From a solid painted arch to a more graphic design, the DIY ideas are endless!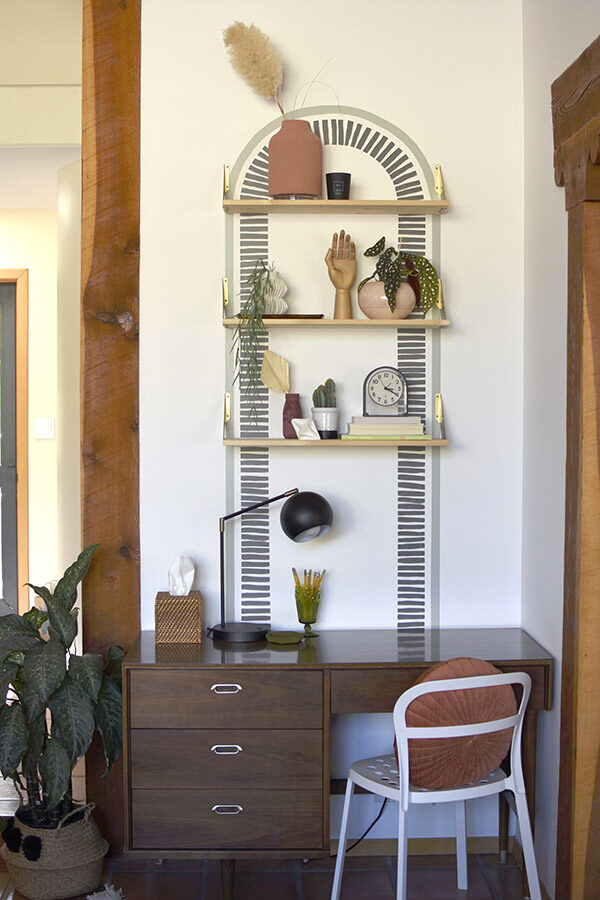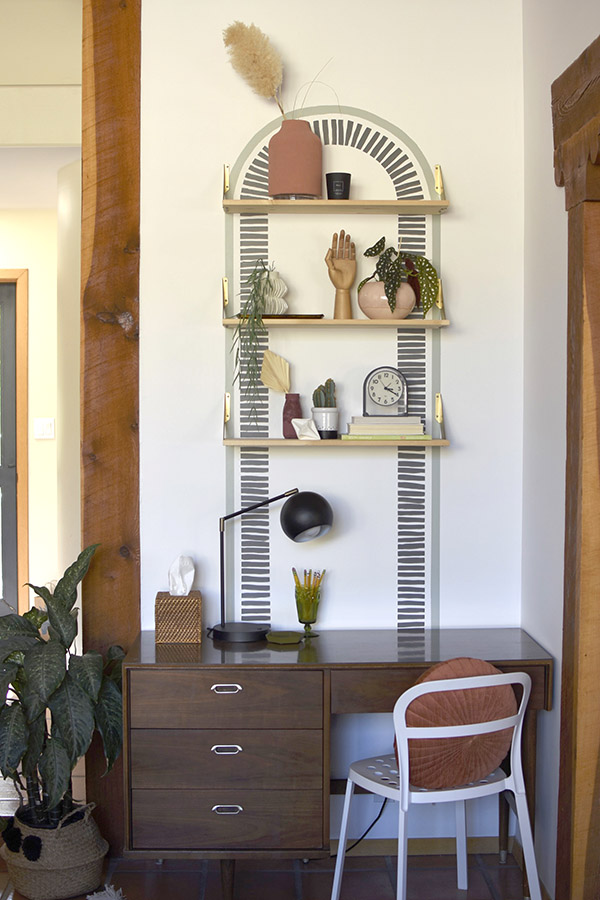 Wallpaper Accent Wall Ideas
Oh wallpaper. Jump back 30-40 years and wallpaper was EVERY SINGLE PLACE. I think everyone revolted because they were so tired of the same tiny little floral prints and all the drama of removing pasted wallpaper. Now skip ahead to current day and there are more patterns, styles and designs for wallpaper than you could ever imagine. Then, introduce removable wallpaper and wow, I am ready to cover my house! Check out these gorgeous wallpapered accent wall ideas.
Craft Room Notes Wall : Persia Lou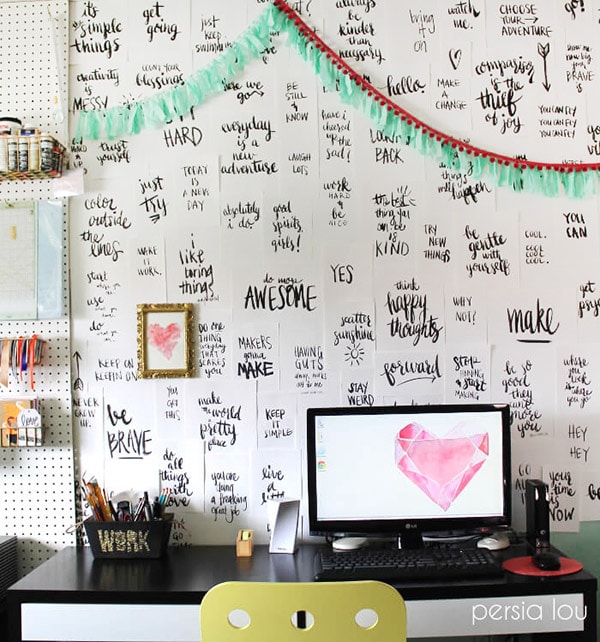 Lemon Wallpaper Big Girl's Room : Live Free Creative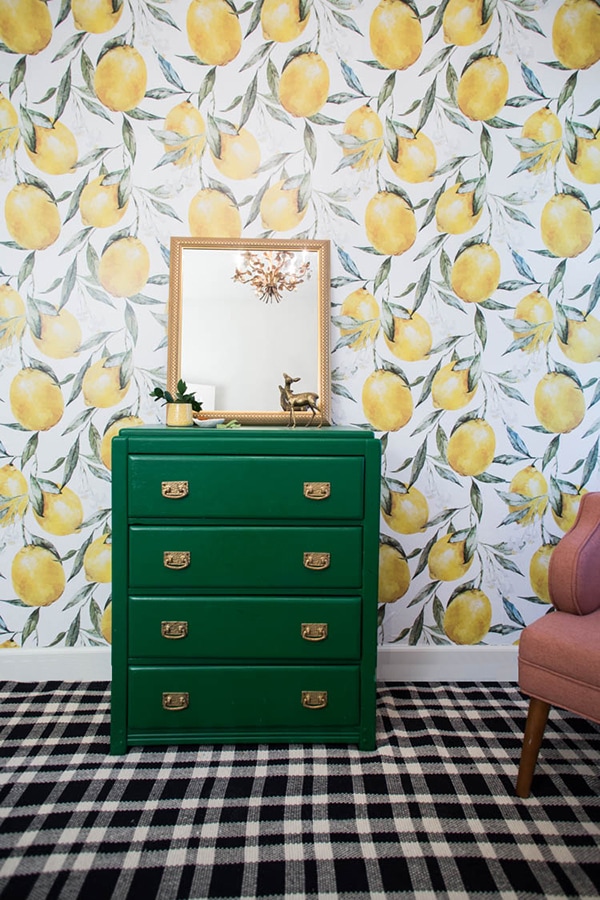 Entrance Wallpaper Room : Grillo Designs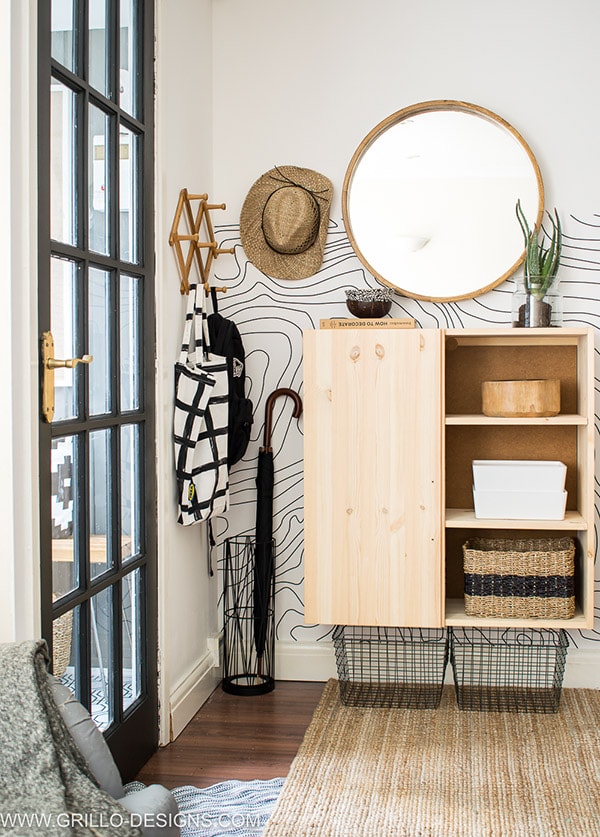 Hallway Bathroom Wallpaper : Delineate Your Dwelling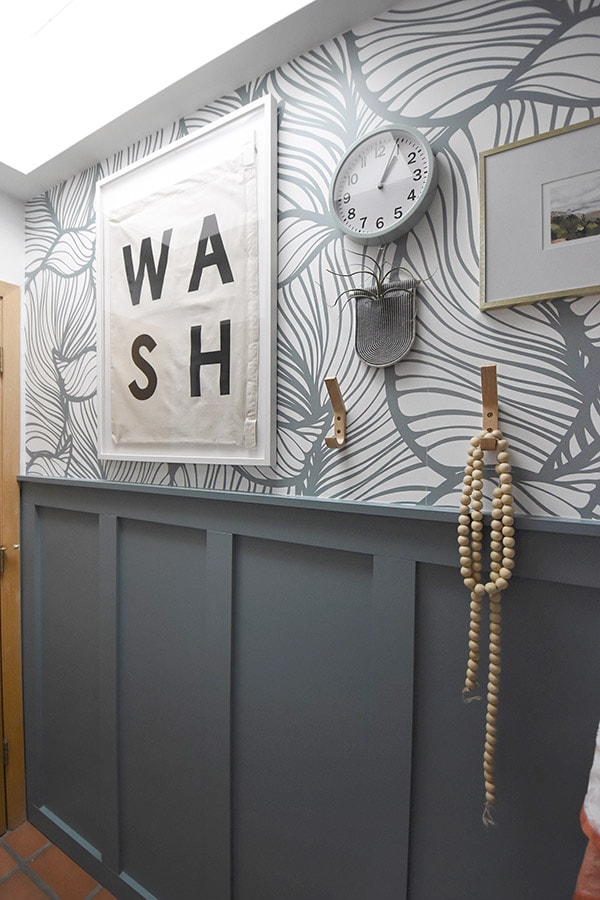 MY Home –> Want to check out my each room in my home?
I have shared inspiration, tips and inexpensive ways to make your home YOU.
And don't forget to pin for later!