INSIDE : How to transform a dull unorganized closet into a fun paint herringbone patterned Kid's Closet. Such a huge improvement, check out this easy makeover.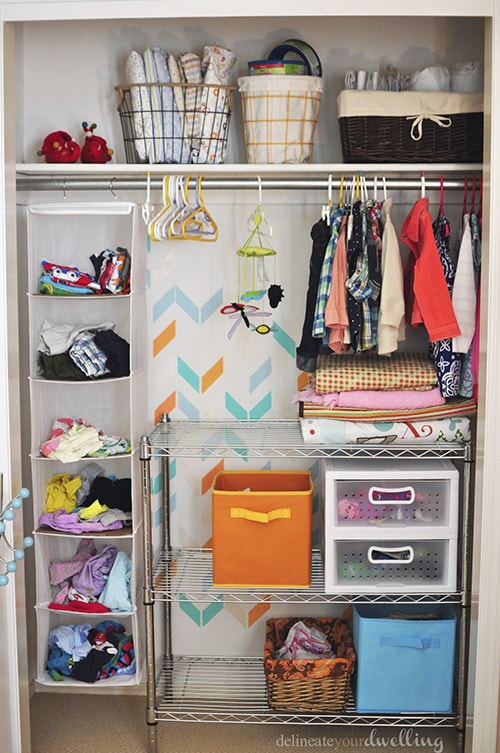 I shared in an earlier post about my kid's entire bedroom makeover, that I had decided to really update my kid's shared bedroom. It was time to organize and work on better space planning. It took some time, but has been so worth the effort. My first task was their closet. Today I am sharing my Kid's Closet Makeover!
This post may contain affiliate links. See full disclosure here.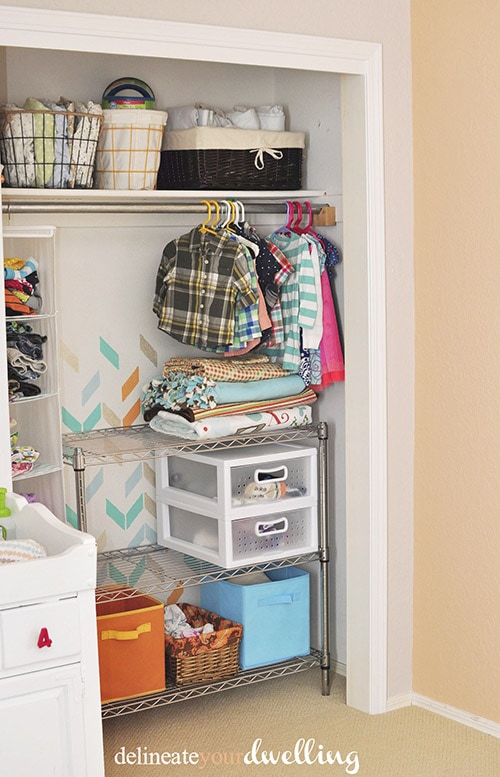 Previously, I had a huge metal shelf jammed in the closet and everything had started off being more organized. However, it seemed like very quickly I couldn't see where things were and it all became a huge mess. The first thing I did was to remove the doors. Now I can actually see what is going on in there!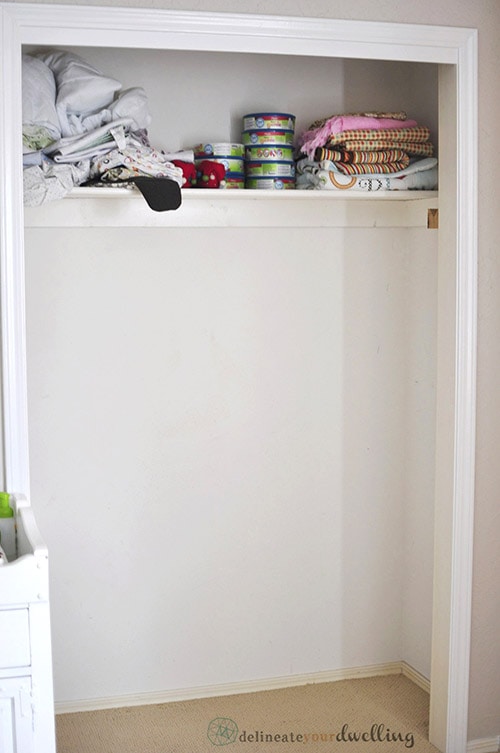 I decided to do some simple painting in the closet now that it was a more visible space. In keeping with the color scheme of their room, I bought a few small acrylic paints for the project.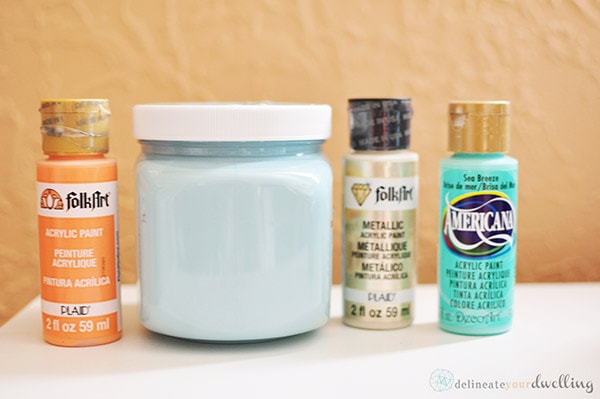 How to plan for a stenciled closet:
I found a herringbone stencil that I fell in love with. And then did a quick sketch of my basic color layout and which spaces I would leave blank. I didn't want to completely cover the closet wall just add a bit of color.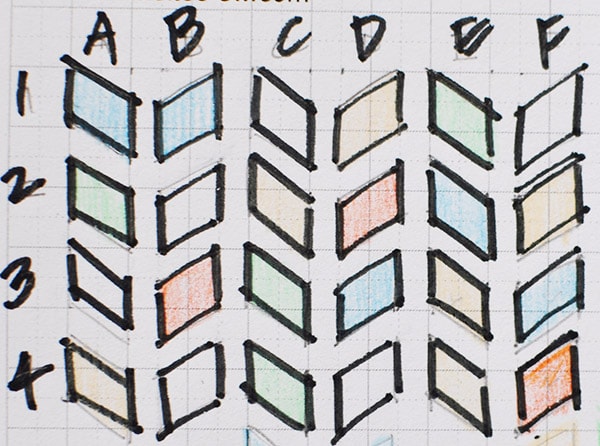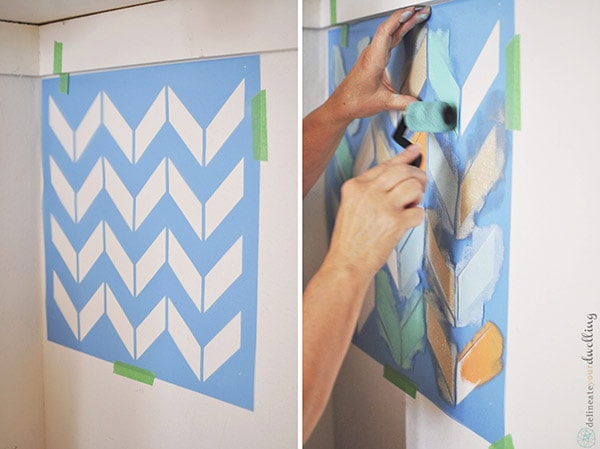 Slowly it started coming together and I was so excited every time I'd take a step back to get a bigger picture of it all.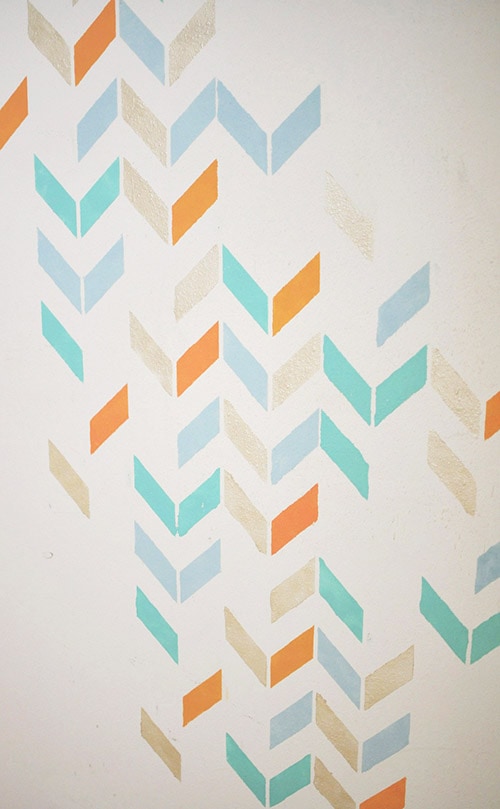 The completed pattern turned out exactly how I had envisioned it. I love that the gold becomes more a shimmery color that you can see only at certain angles.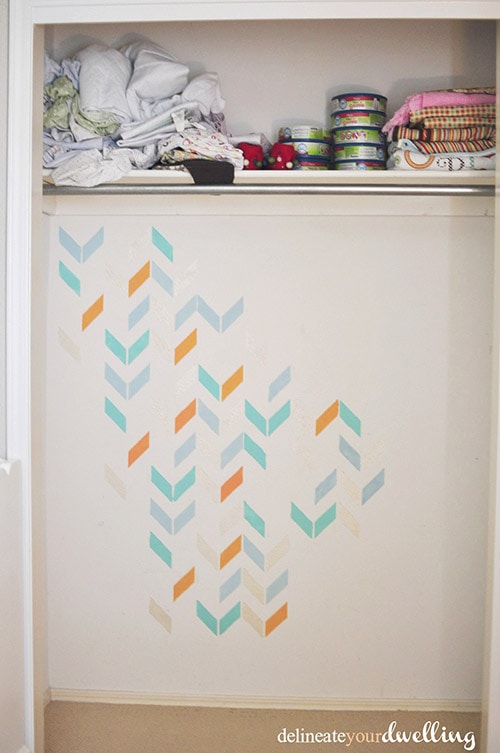 Next was organizing. I hung the kid's daily used clothes on hanging organizers. The clothes were just heavy enough that it they were making the organizer buckle a bit, so I cut up some cardboard and wrapped it with fun light blue and white chevron wrapping paper for extra support. It did the job perfectly.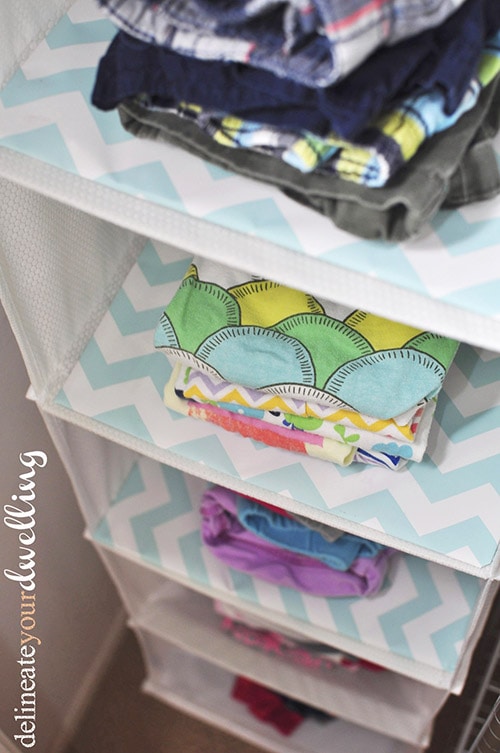 Wire baskets hold all their diaper changing covers, crib sheets and diaper genie refills.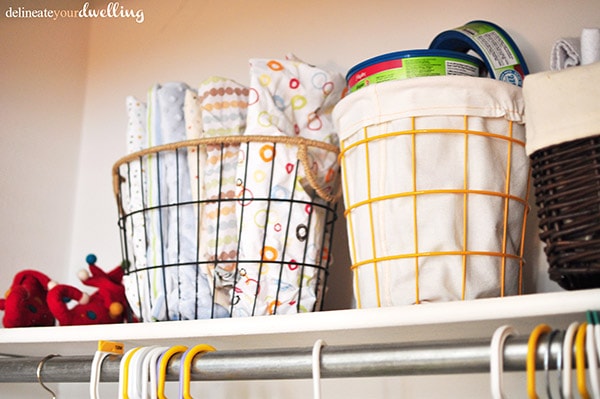 Baskets and colored cubes hold items down below that the kids have access to; bath time items (wash clothes, towels, etc), undies, and misc extra blankets.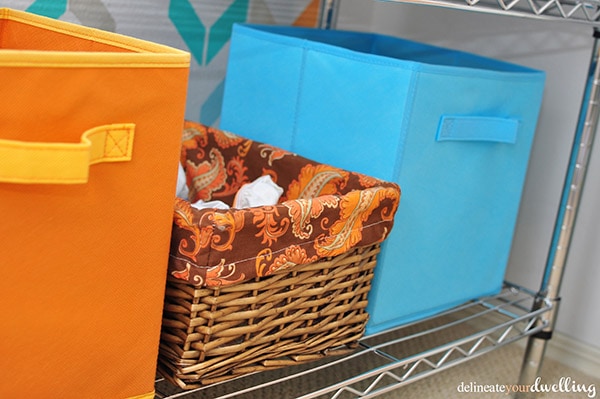 What a transformation! It's organized, clean and so cheerful. The kid's actually help put their clothes away now because they can get to the closet!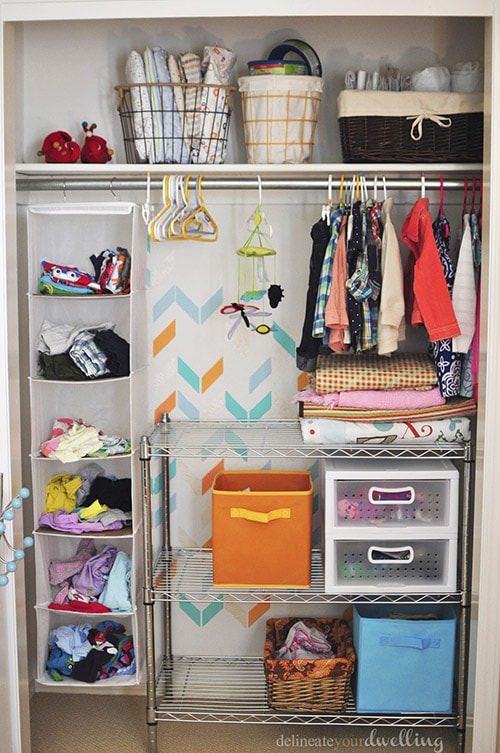 Do you have any kiddo closet tips or tricks?
SaveSave