INSIDE : Check out some of the best paper calendars and planners to keep you organized for the upcoming year and looking good while doing it!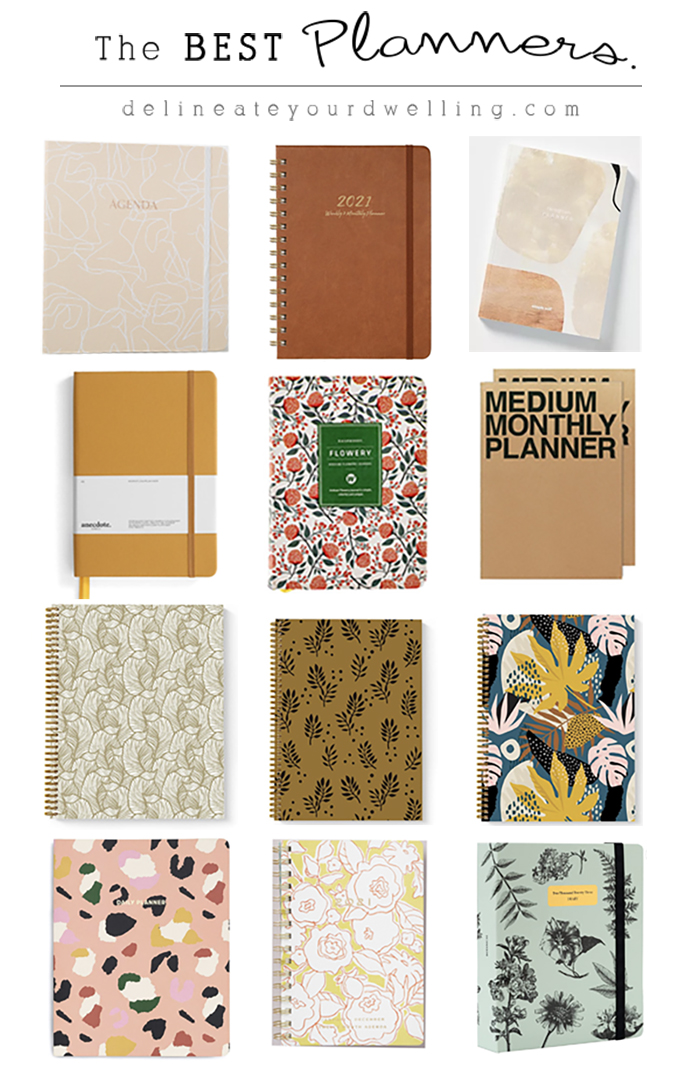 This post may contain affiliate links. See my full disclosure.
This post has been updated from it's original publish date for all up-to-date products.
Planners
Oh my heavens, do I love planners. I would say the effort I put into finding a great planner surpasses my effort in finding a good wall calendar… which if you recall is fairly high on my life importance list, ha. So now that we've got THAT out of the way, we can move onto All of my favorite Planners for the upcoming year.
Call me old fashion, but there is something wonderful about putting pencil to paper. I use various digital calendars to keep my family's schedules on track. And I share what feels like a million Google Calendars with my husband.
But when it comes to blogging and those types of daily tasks I need to keep on top of, I always use a paper planner. Today I am sharing some of my favorite ones.

Paper Schedulers
I tried with all my heart to use a new planner this year and by mid February decided to repurchase my very favorite, VERY SIMPLE planner again. I can't stop with this one. I've used it for YEARS now. I just love it's simple monthly format.
What kind of planner are you going to get? Honestly, I'd love to know so share below with me!
Simple Brown Kraft Paper Planners

Spiral Bound Planners

Fun Graphic Covers

Customizable Planners

Happy 2023 friends!SaveSave