People… 2014… 2014!!!
Is it just me or does it seem like there is no way it can truly be 2014 in a few days?! Today I am sharing some fun and simple
New Year's Eve Party ideas
!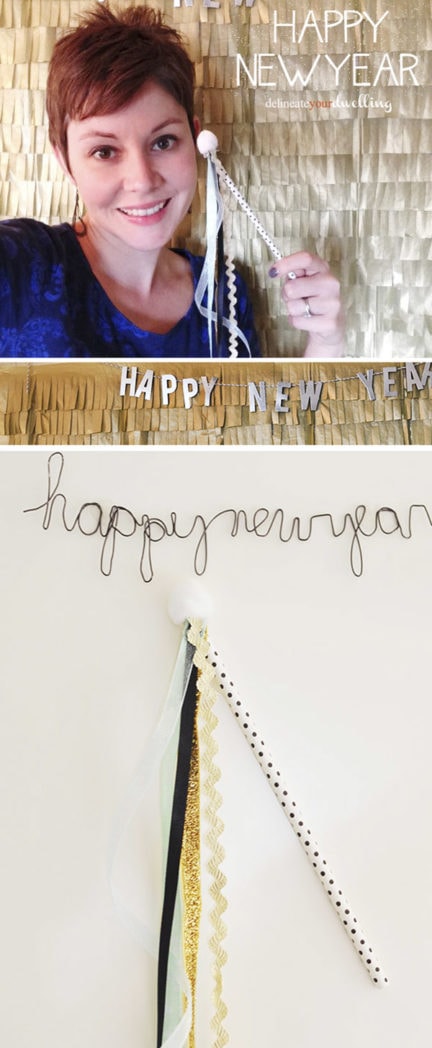 I'm a
weird
number person and always favor even numbers over odd, so… I am seeing some greatness happening in this next year!

Start your 'greatness' during a wonderful New Year party. Bubbly champagne in tall fancy glasses, noise makers, all things sparkly and ringing in the year after the NYC ball drops. These are all things I think of for any New Year's Eve party. What if this year you could incorporate those things into your party AND you could easily make them? Win win, right?
I started my party decorations with a bent wire "happy new year" greeting! I've been wanting to buy something similar from
Anthropologie
but for $48 I just couldn't buy
BENT WIRE
. Mine certainly isn't as smooth as theirs, but for a first try I think it turned out pretty cute.
First, I wrote out the phrase in one long line at the size I wanted my finished product to be. Then, using rounded nose pliers I started bending and shaping the wire to match the written text. I laid the wire overtop the written text so I could keep double checking that the heights and spacing looked similar.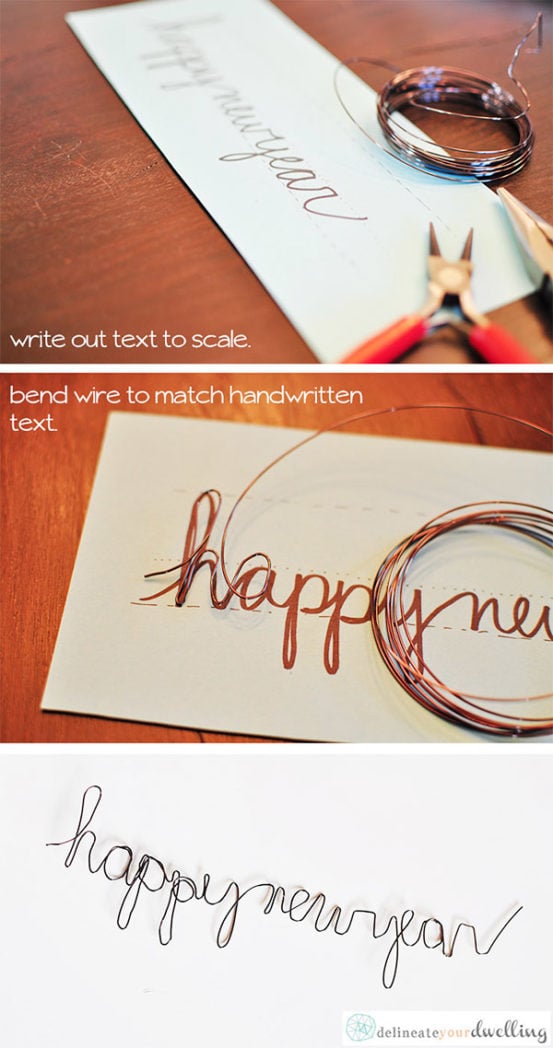 My next party item was a ribbon streamer to shake wildly at the New Year Countdown! These were so simple to make but I just adore them and am trying to think up other ways they can be used in my daily life. Maybe… in 2014 moms use beautiful ribbon streamers to direct their ongoings each day.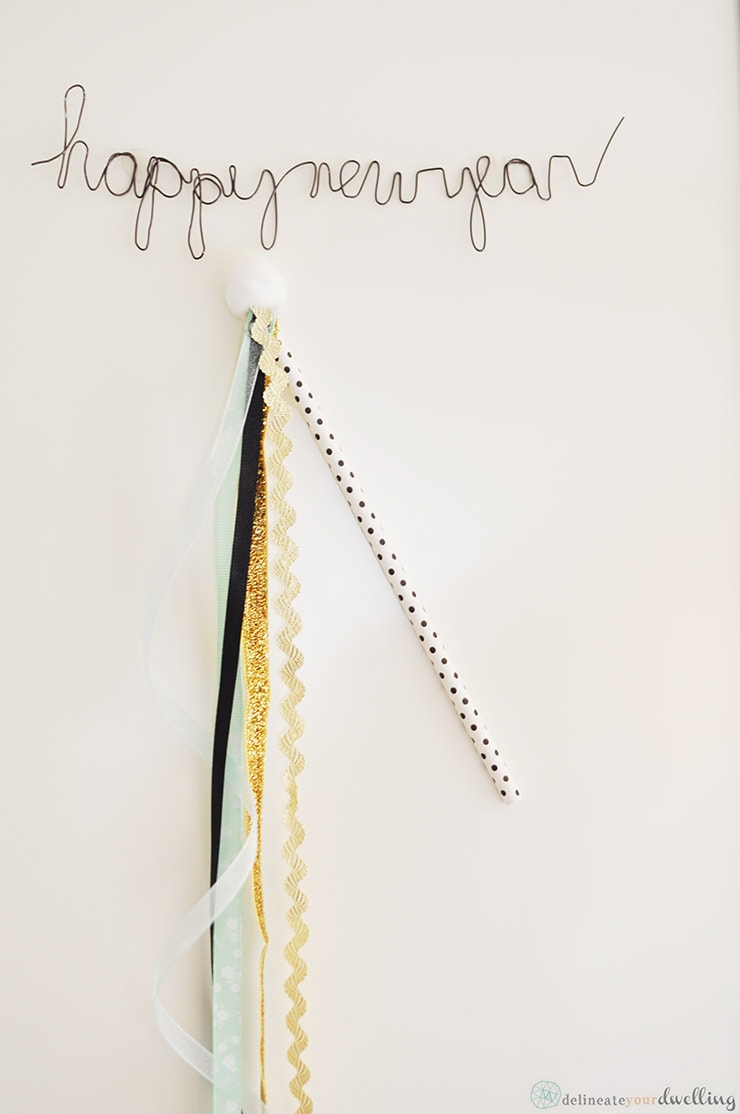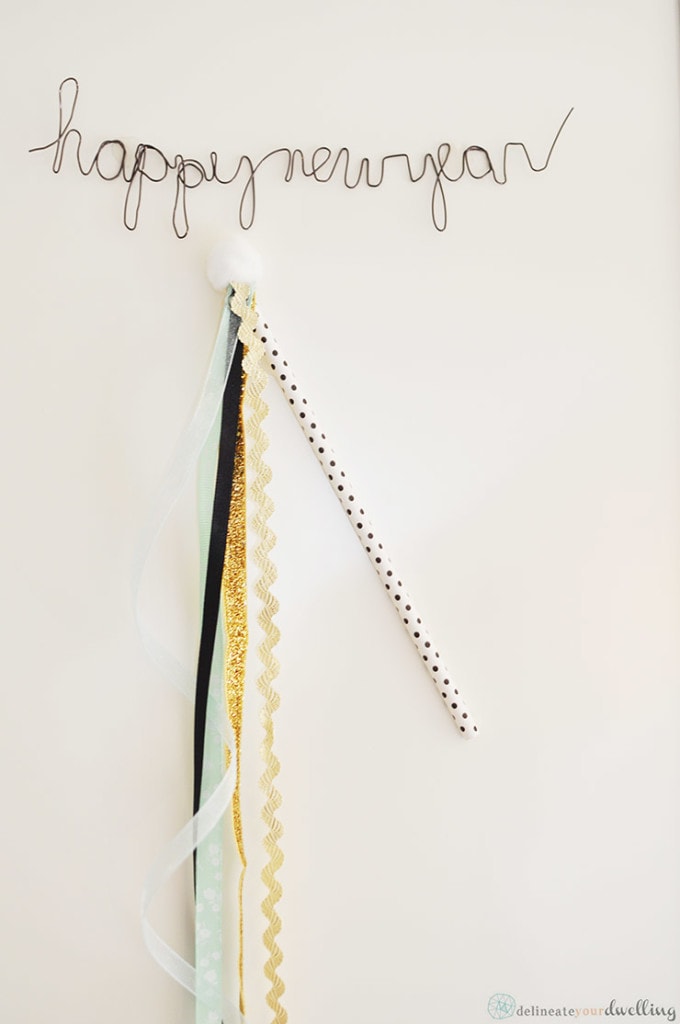 I cut various lengths of ribbons and then hot.glued them to a polka dot paper straw. I added a small white pom pom to the very top and presto, ribbon streamer complete!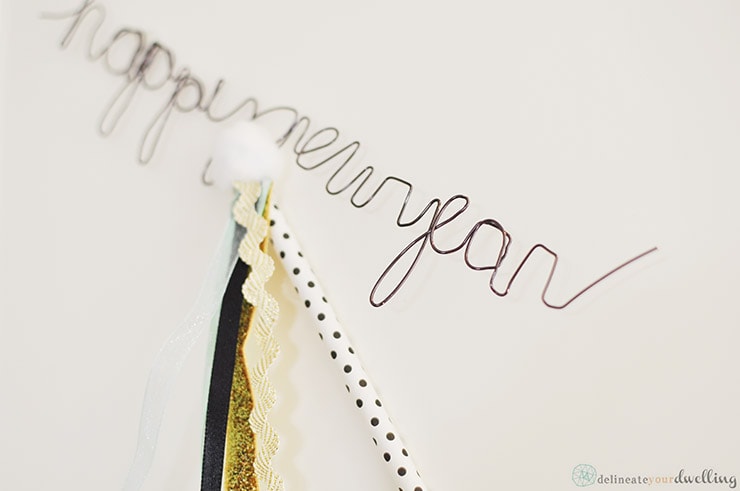 I almost want to frame this image. These colors and textures make my heart stop just a bit.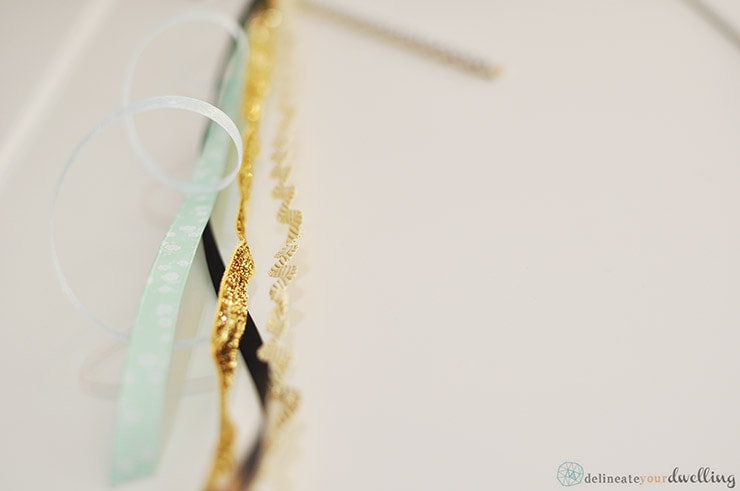 My last DIY is my favorite. If I could cover every wall in my home with this shimmery textured installation, I would!
My supplies were so simple. I bought a package of gold, silver and striped tissue paper. Each were $1.99 for 25 sheets. I ended up going just with the gold. I also used glue dots for securing the tissue paper to the wall. And what kind of crafter would I be without snacking on a little carmel popcorn given from a friend (thanks, lori).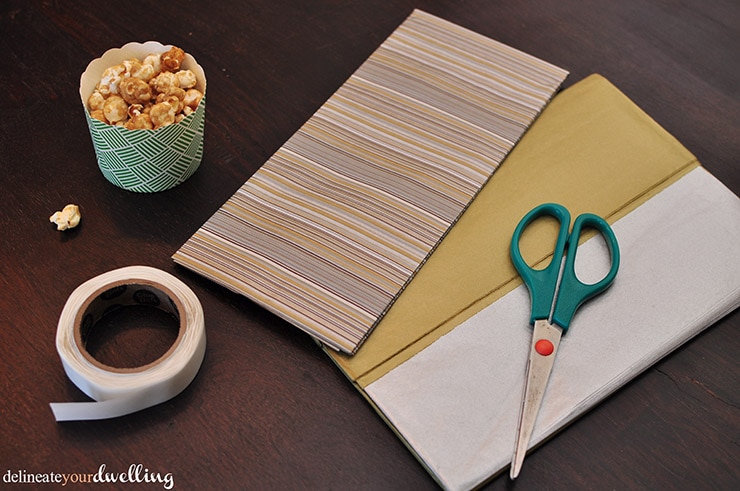 The first step was securing a background of tissue paper. I used the patterned paper for that task. I then cut 3-4″ strips of gold tissue paper and then cut slices at various widths along the strips. It was then a simple layering method. Be sure to start at the bottom and then work your way up.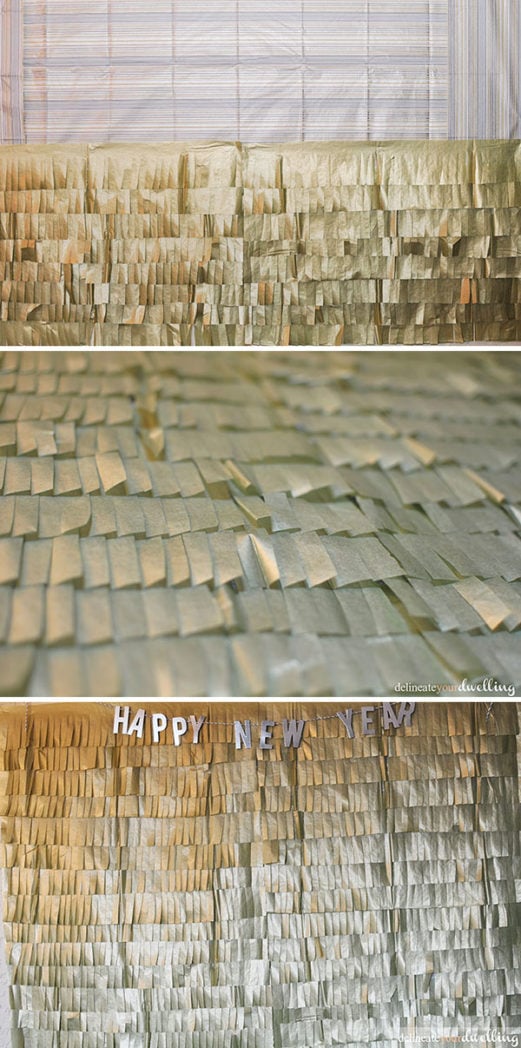 I then added a quick 'Happy New Year' banner along the top.
So, go grab some bubbly and enjoy a festive New Year bash!!