INSIDE : New year, new calendar! Check out the new 2023 Checkerboard Printable Calendar ready for you to download today! It's easy to print with portrait orientation, has a space for notes and each month is a different checkerboard color. Get yours now.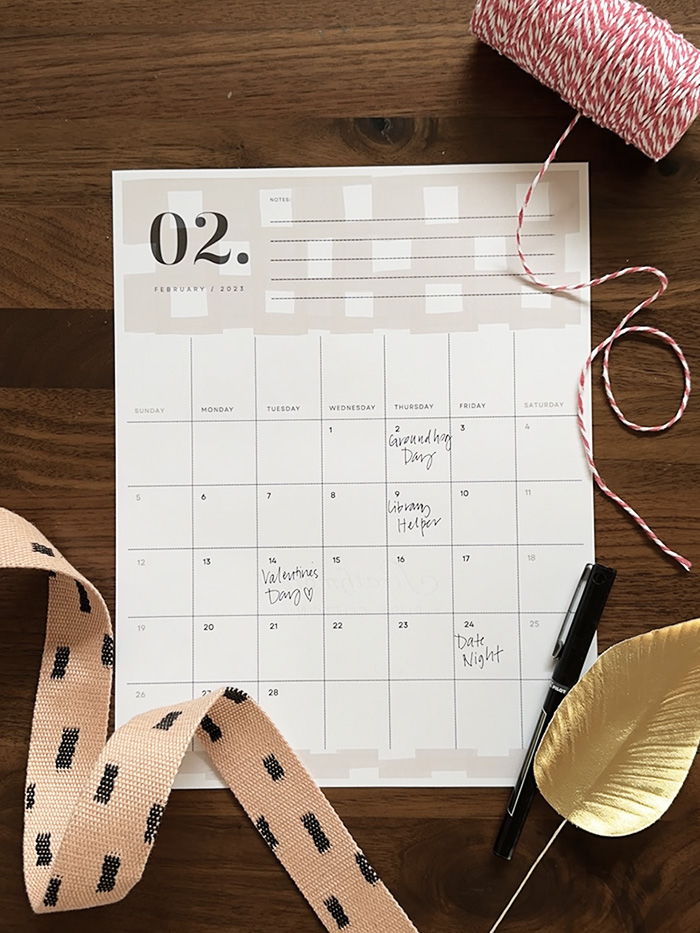 After nine years of creating a printable calendar, I always think it will be my last but then a handful of you message me asking for it… and I get to designing a new one! This year might be my latest in getting it completed – so sorry for that.
Each year I try to change things up a little bit and this year I added a watercolor checkerboard pattern to each month.
Free 2023 Calendar
Be sure to scroll to the bottom of the post for more information on how to download your new FREE 2023 calendar.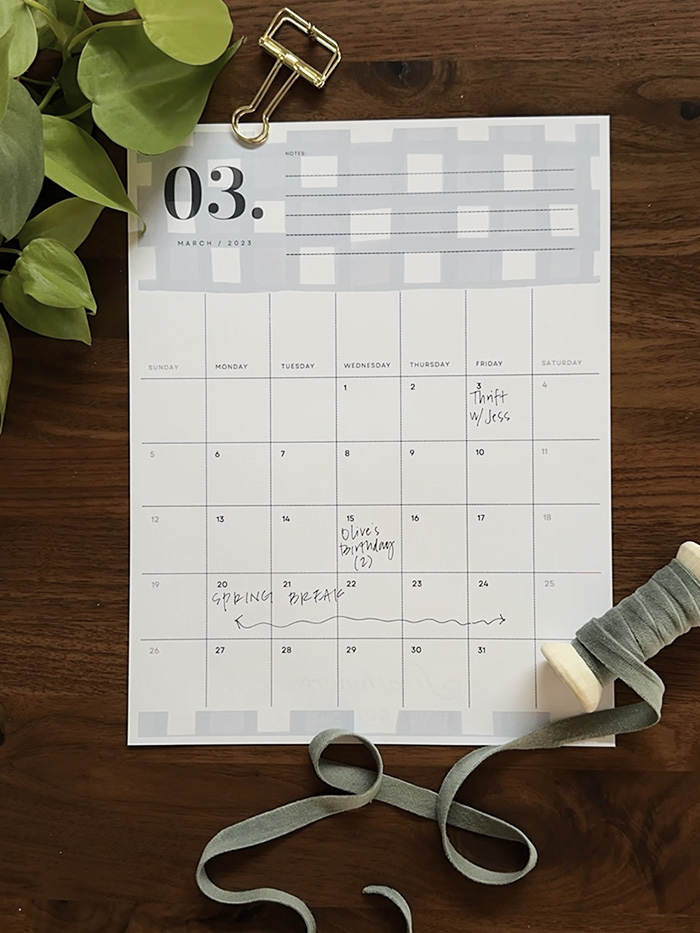 This year's printable calendar is in a month by month style format. You can easily view each month at a glance, as well as see what big moments are coming up for you.
Each month has a corresponding color checkerboard that I painted in watercolor. The colors are soft and muted, just how I like them.
Also included at the top is a few lines for any "notes" you may want to jot down. You can include birthdays, anniversary's or special events you want to take note of.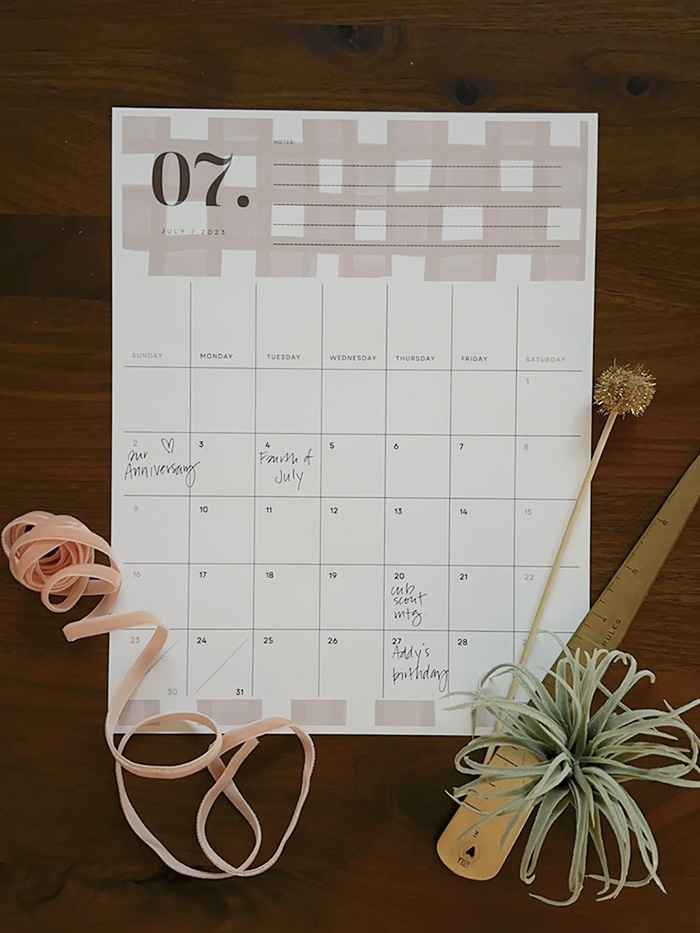 Printable 2023 Monthly Calendar
Year after year, this is a very popular blog post of mine. My calendars from 2015 until present day have been downloaded by you all over 386,500 times – which just blows my mind!!
THANK YOU for loving, sharing and using these calendars! And if you are looking for cool and simple looking 2023 Planners to keep your days organized, check out my favorite ones in this post.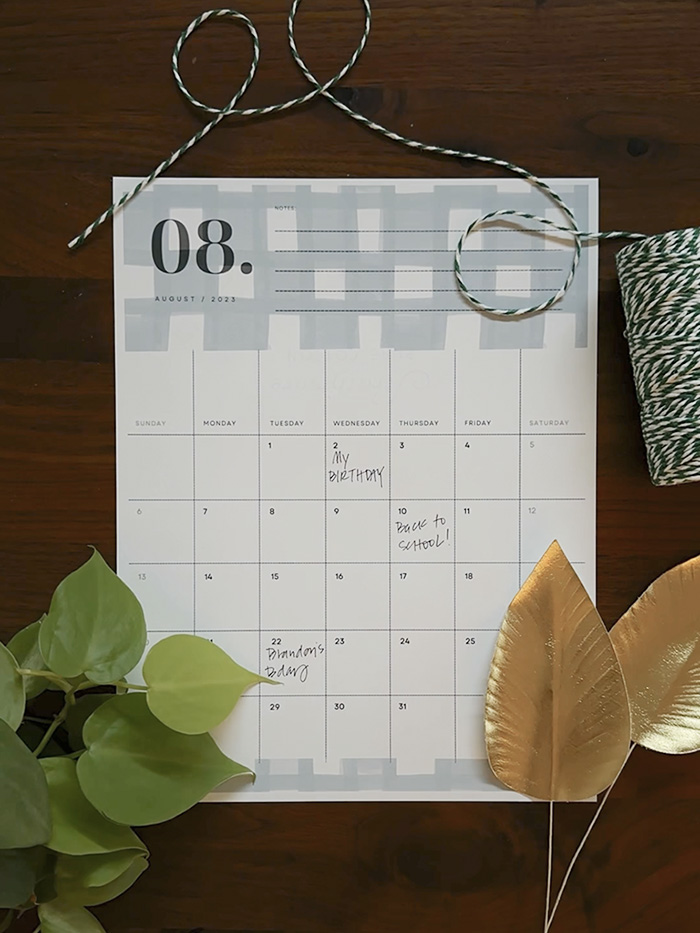 CAN I PRINT THE 2023 CALENDAR?
Yes! You may print out the 2023 calendar with no problem. Once downloaded, you can print at your home printer or send the PDF to your local print shop.
Each month is designed for an 8.5 x 11 sized piece of paper.
I like hanging my calendar on a clipboard on the wall in my office, but there are endless ways to display yours in your home.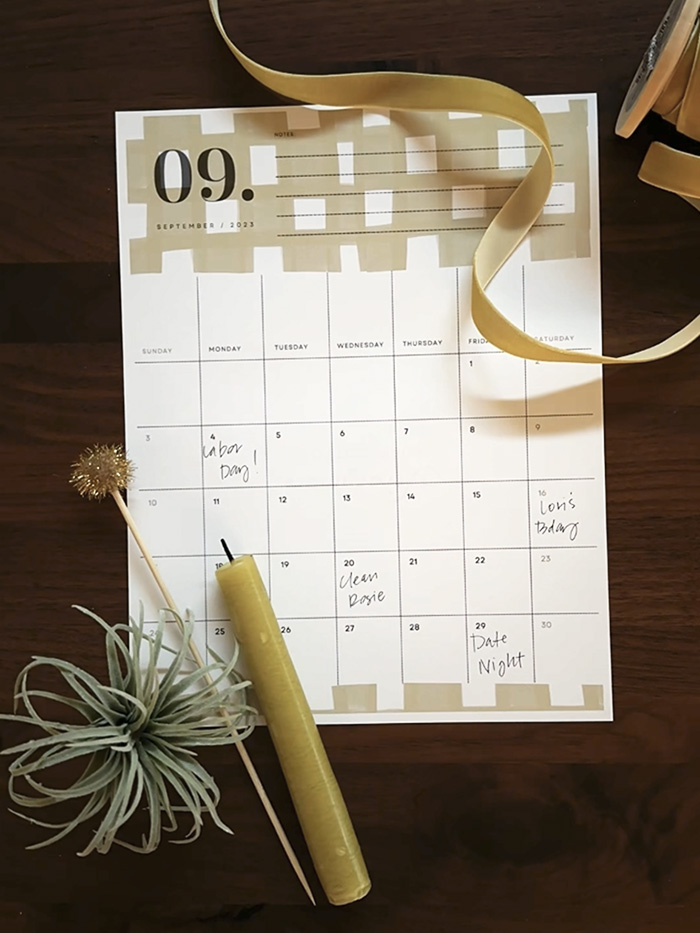 ALSO, I loved how many of you tagged and shared your calendars with me over the course of last year on Instagram!!! Please continue to do that on Instagram, Facebook or just a simple email.
I love seeing your calendars hanging in your home, keeping you organized and staying on task while adding a little pretty to your space at the same time!
Where can I download my calendar?
Yes, we are finally ready to download the 2023 checkerboard calendar! It's as simple as signing up for my DYD Insider Newsletter, below.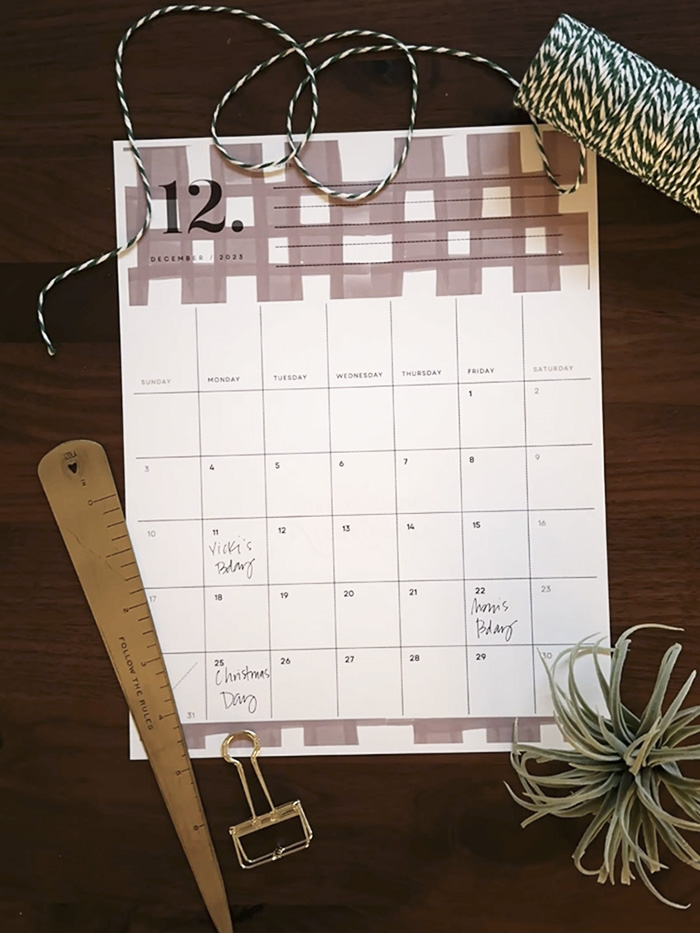 You will get access to all 12 months of this calendar as well my entire printable library. Which is well over 50 prints at this point. Sign up below.
SIGN UP for my Delineate Your Dwelling NEWSLETTER to get ALL 12 Months + access to my ENTIRE DYD Printable Library!
And if you are already a DYD Newsletter Insider – then, you are in luck! Click over here to access my Printables Library. Using the password found at the bottom of any email I've sent you, you will get to this file AND all my other 50+ prints.
Cheers to a happy 2023, friends!