INSIDE : 10+ Happy Colorful and Adorable LOVE Projects for Valentine's Day! From home decor crafts and printables to snacks and treats that are full of heart.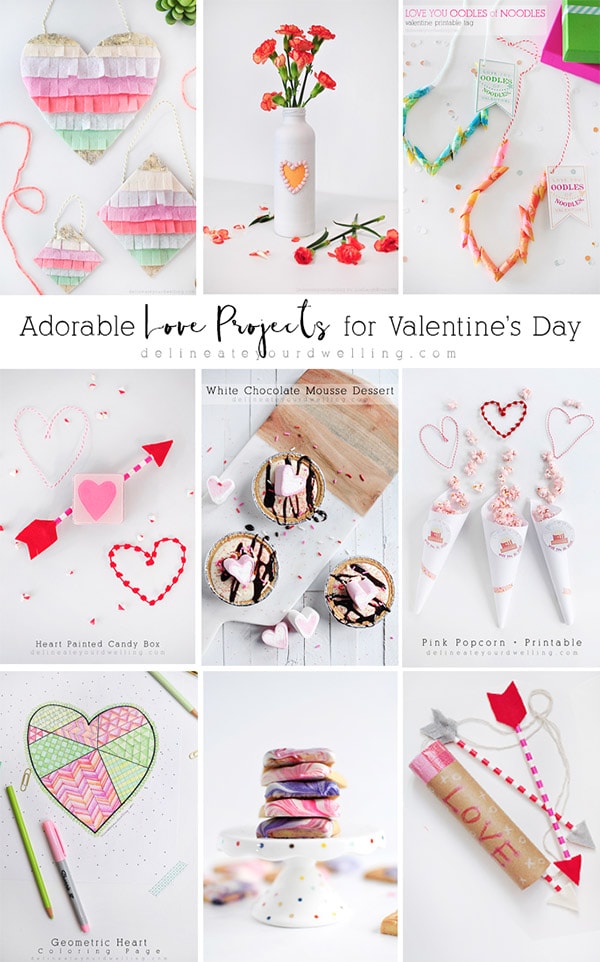 Once mid-January hits, it's on for love love love!  And today I am sharing some of my most adorable LOVE projects for Valentine's Day.  Whether you celebrate the holiday in big or small ways, there is always room for a tiny little craft to show someone you love them.
And please be sure to pin from the original source.
Cupid's Bow + Arrow :
The most adorable kid's craft for your next Valentine's Day party!  My kids loved these.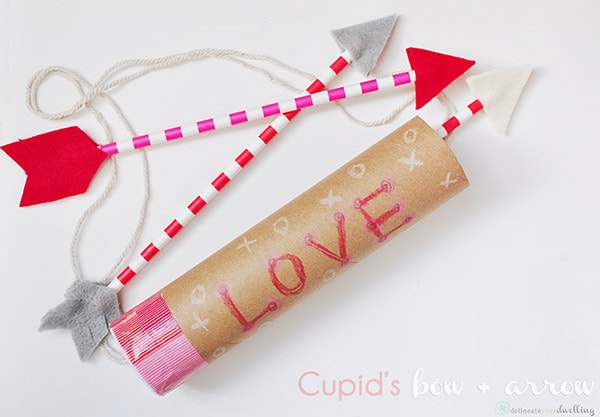 Fringed Felt Hearts :
You'll never guess what was used for the base of this project!  And it is such a fast one, too.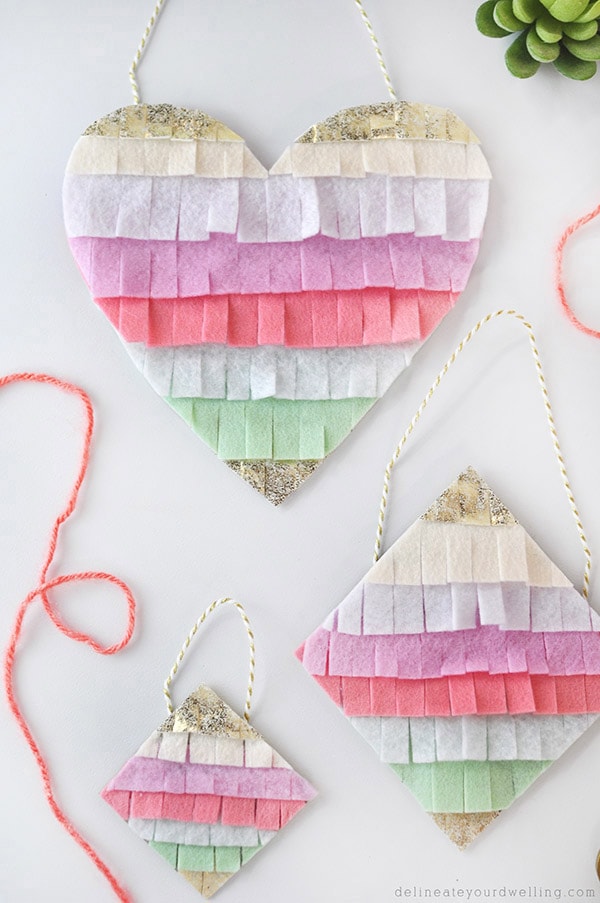 Geometric Heart Coloring Page :
For young and old alike, everyone likes a good coloring page.  I used colored pencils on mine.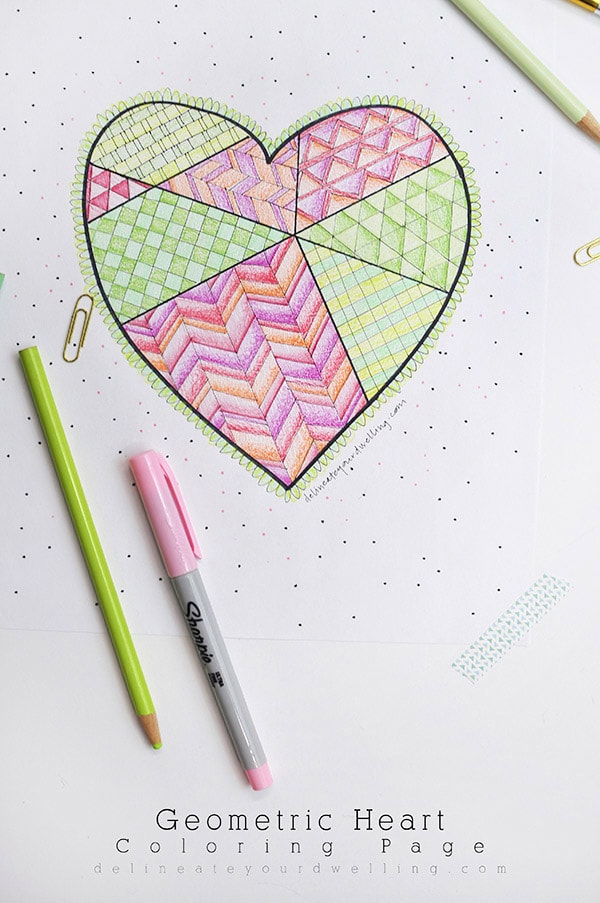 Heart Painted Candy Box :
A perfectly adorable way to hold all the Valentine's Day candy!  The arrow just makes it.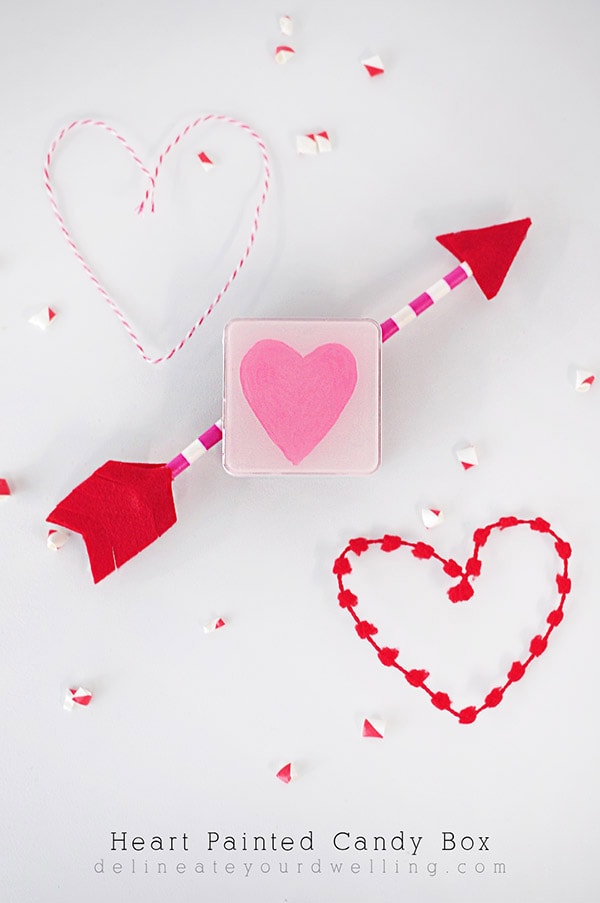 Love you Oodles of Noodles :
Witty pun Printable Valentine included, plus everyone loves a MARBLING project!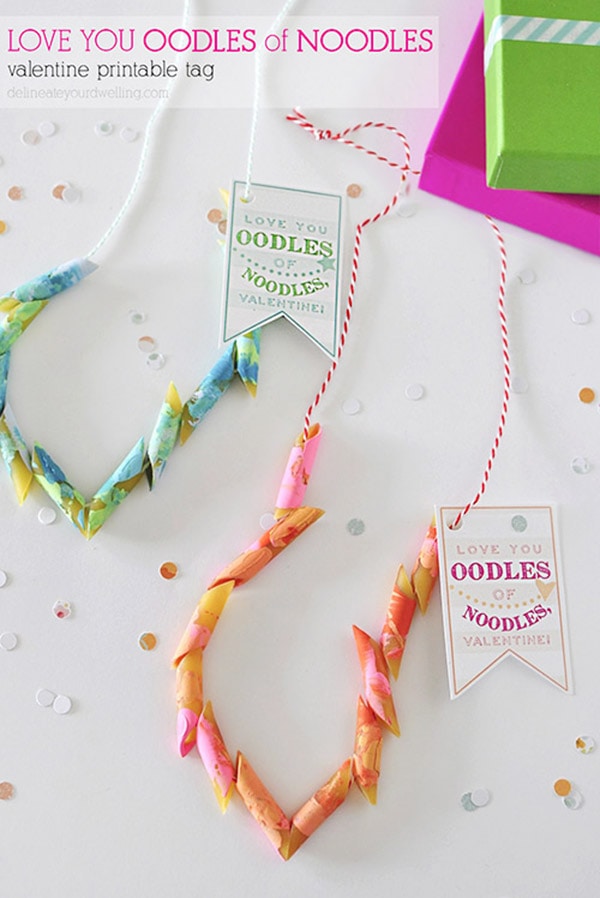 Marbled Valentine's Day Shortbread Cookies :
Everything is better with chocolate marbling.  Take those shortbread cookies to the next level!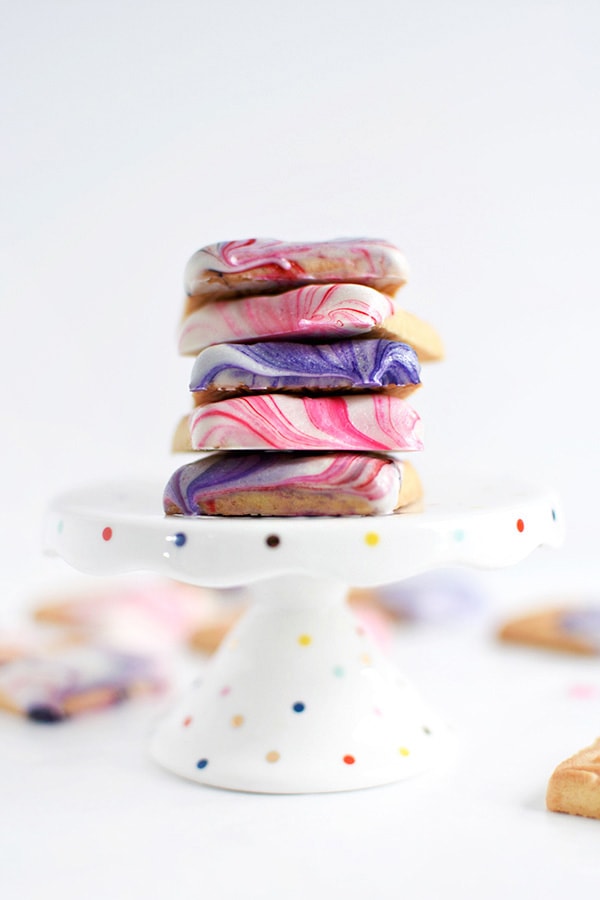 DIY Pink Popcorn + Printable :
DIY your own PINK popcorn and see how to make a fun paper wrap, too.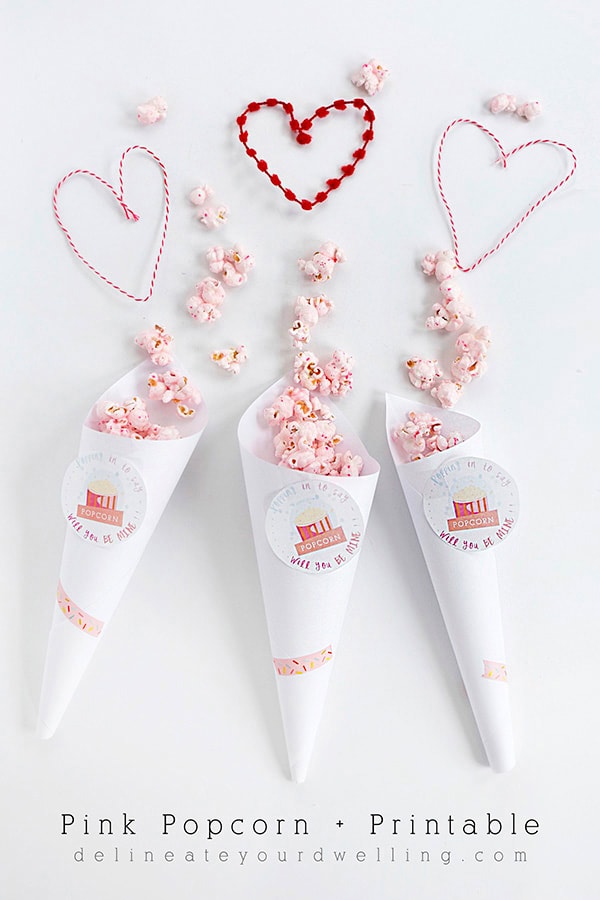 Painted Valentine's Day Vase :
Can you spot the beans in this project?? Right!  Such a fun way to spruce up a normal bottle.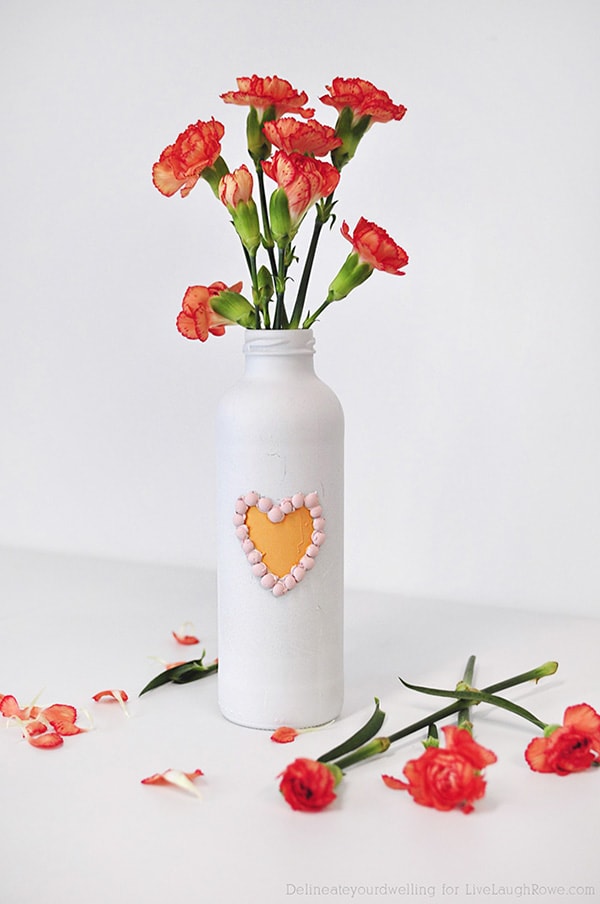 White Chocolate Mousse Dessert :
We all need more Chocolate Mousse in our lives, especially during the day of love.