Adorable LOVE Projects for Valentine's Day
INSIDE : Check out these 10+ Colorful and Adorable LOVE craft projects for Valentine's Day! From home decor crafts and printables, to snacks and treats that are full of heart. There is something for everyone to make.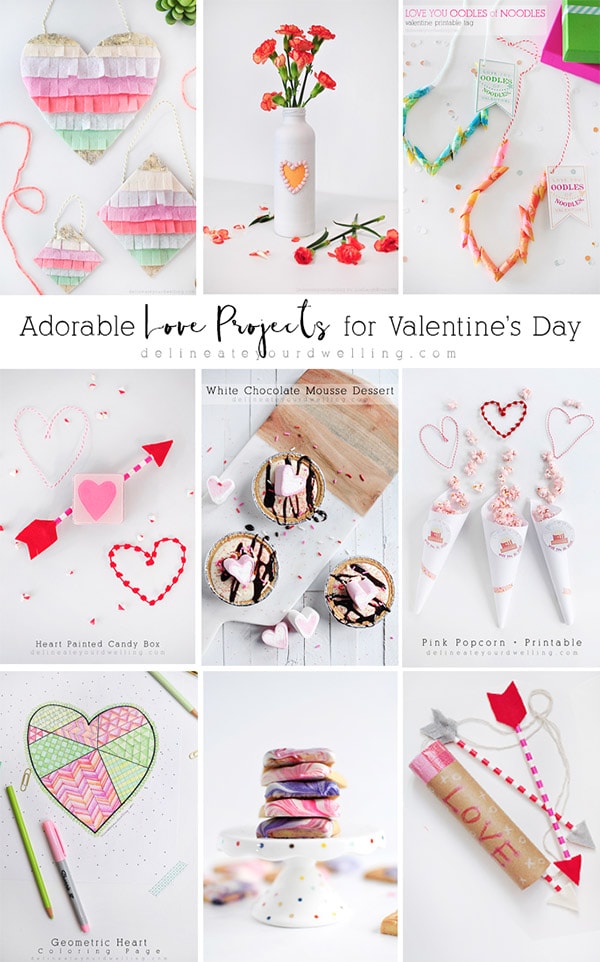 Once mid-January hits, it's on for love love love! And today I am sharing some of my most adorable LOVE projects for Valentine's Day. Whether you celebrate the holiday in big or small ways, there is always room for a tiny little craft to show someone you love them.
Looking for more amazing Valentine's Day projects? You'll love these fun ideas.
And please be sure to pin from the original source.
Cupid's Bow + Arrow :
Learn how to make the most adorable kid's LOVE bow and arrow craft for your next Valentine's Day party! My kids loved these so much.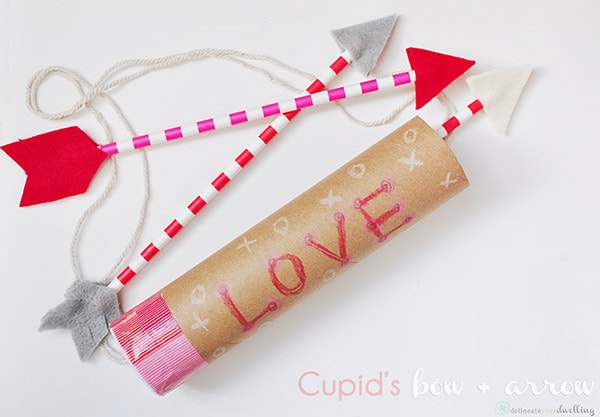 Fringed Felt Hearts :
You'll never guess what was used for the base of this project! And it is such a fast one, too. Pick your favorite felt colors and get to crafting.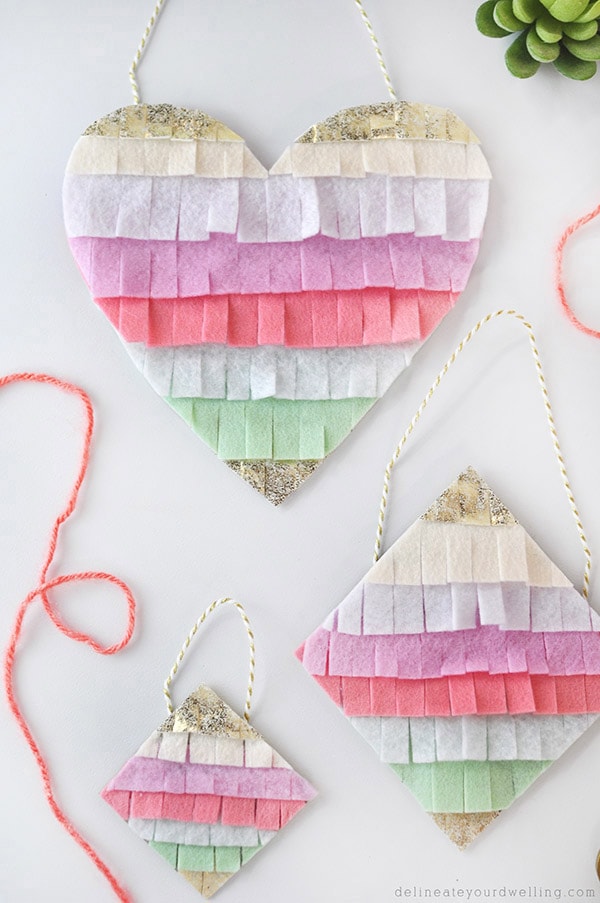 Geometric Heart Coloring Page :
For young and old alike, everyone likes a good coloring page. I used colored pencils on mine. What will you use to color yours?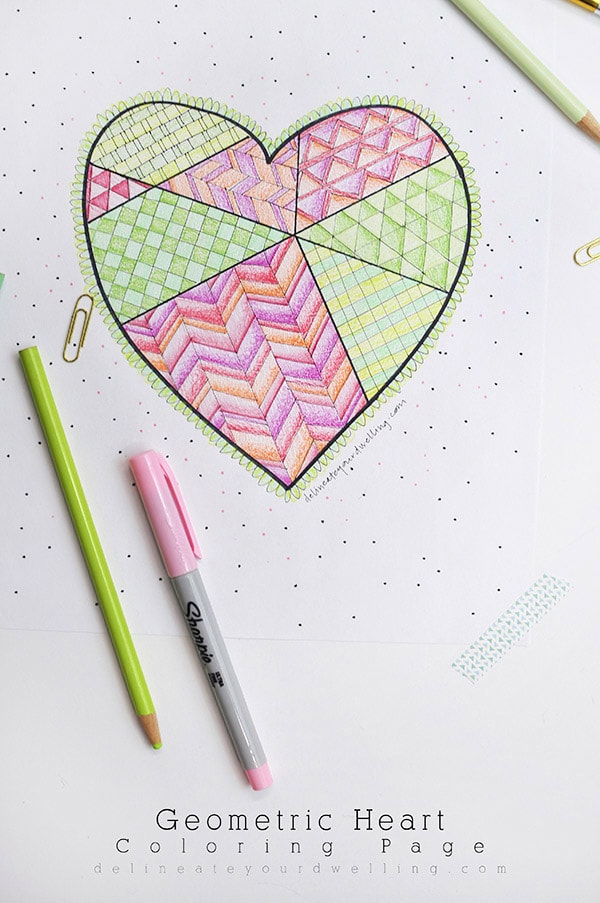 Heart Painted Candy Box :
A perfectly adorable way to hold all your sweet Valentine's Day candy! The arrow just gives it the finishing touch.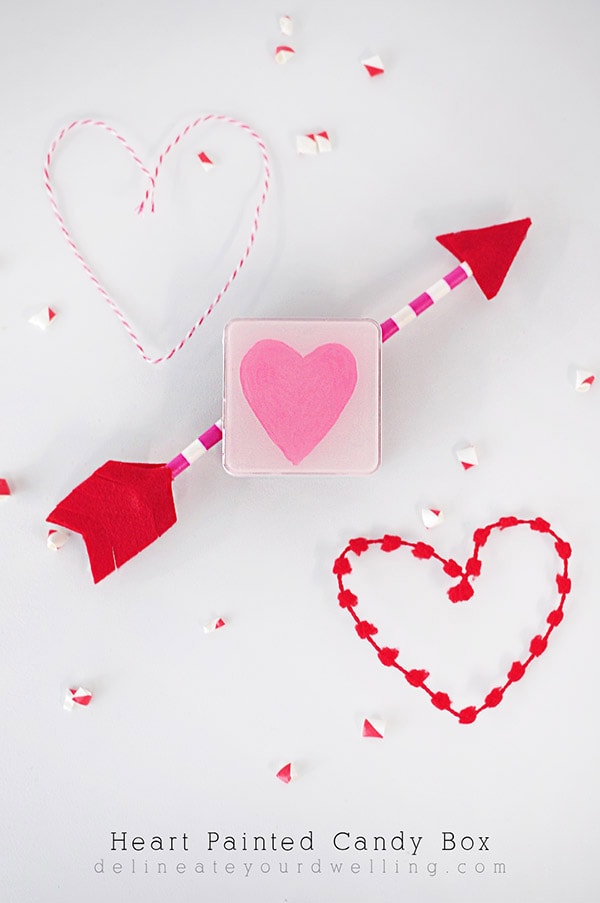 Love you Oodles of Noodles :
Download this fun and witty pun Printable Valentine. And then do a quick MARBLING project that is great for all skill levels!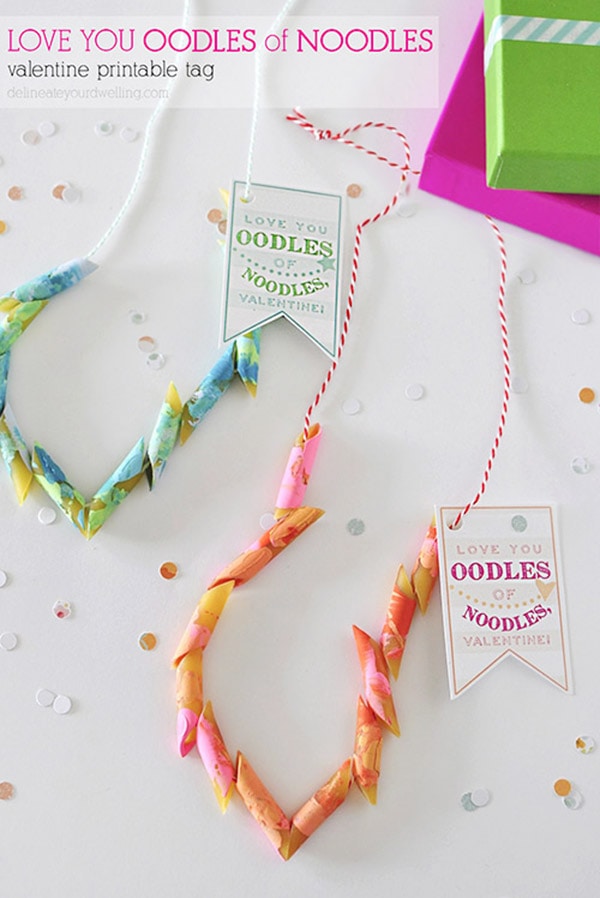 Marbled Valentine's Day Shortbread Cookies :
Everything is better with chocolate marbling. Take those shortbread cookies to the next level – everyone will thank you!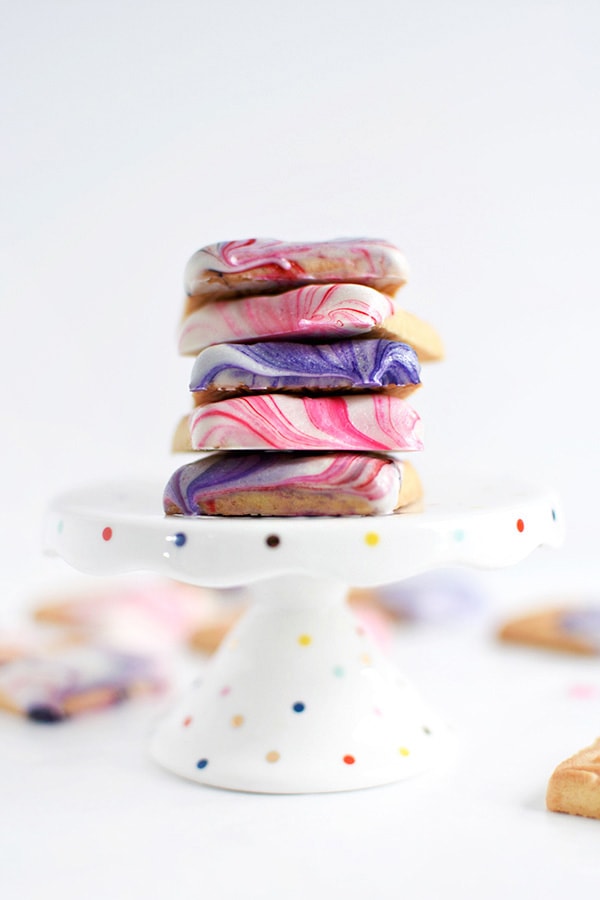 DIY Pink Popcorn + Printable :
Get out those kitchen bowls and safely dye your own PINK popcorn. Also included is a fun Valentine's day printable to turn into a cone wrap.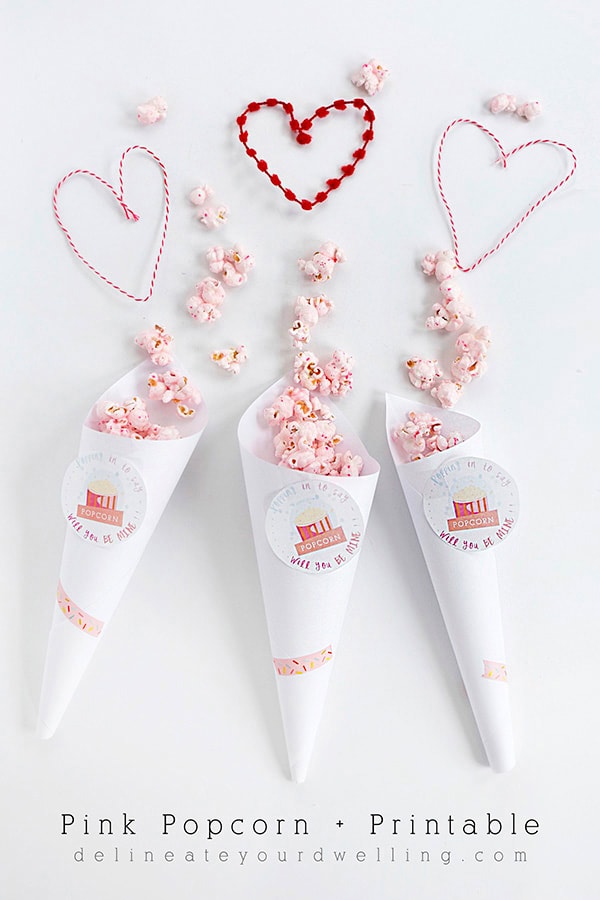 Painted Valentine's Day Vase :
Can you spot the beans in this project?? Right! Such a fun way to spruce up a normal bottle.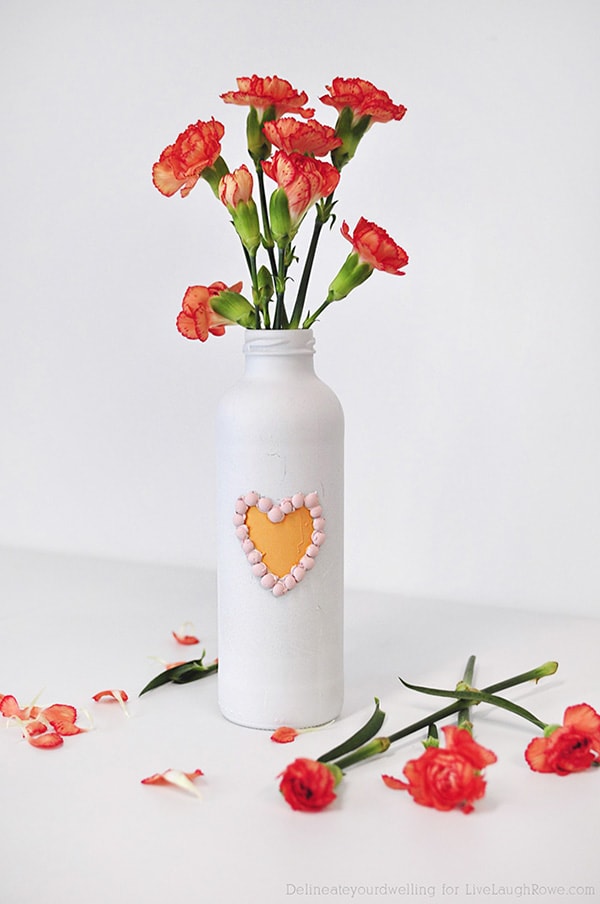 White Chocolate Mousse Dessert :
We all need more Chocolate Mousse in our lives, especially during the day of love.