White Chocolate Mousse Dessert
Dessert. I love it, you love it. Everyone loves it. In my book, not much can beat a tasty and easy dessert. I recently whipped up this amazing White Chocolate Mousse Dessert for my family and they were gone before I could blink twice! It was fun to add a little Valentine's Day twist to these, too but these would really be great for any occasion! I have young children, so any time I add sprinkles… it's instantly a thousand times better in their mind.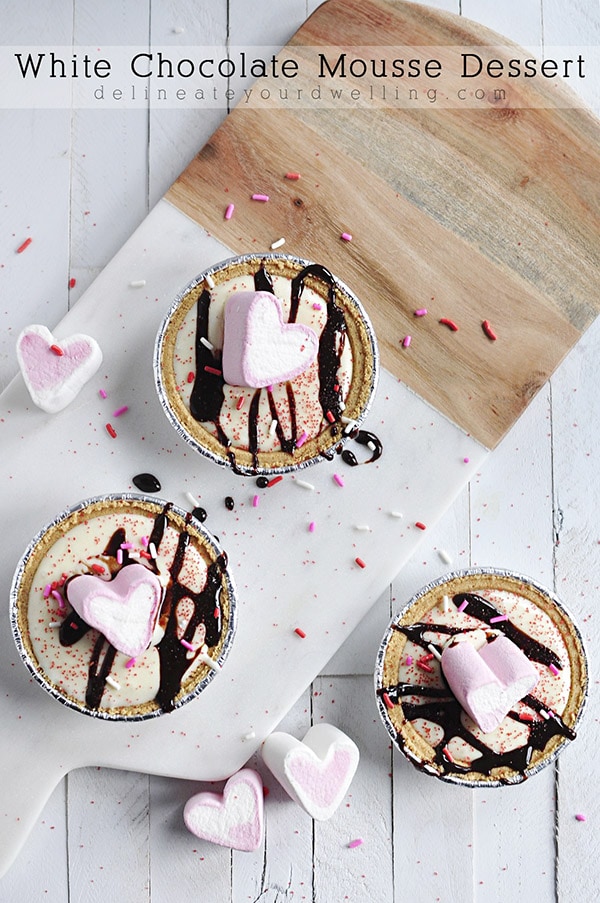 This post may contain affiliate links. See full disclosure here.
Looking for more amazing Valentine's Day projects? You'll love these fun ideas.
Delicious Ingredients:
2 cups whipping cream
1 can (14 oz.) sweetened condensed milk
1/2 teaspoon almond extract
Mini Graham Cracker Crusts

6 squares (1 oz. each) white chocolate
Heart Marshmallows (mine are from Target, these are similar Kraft Jet-puffed Heartmallows
)
Sprinkles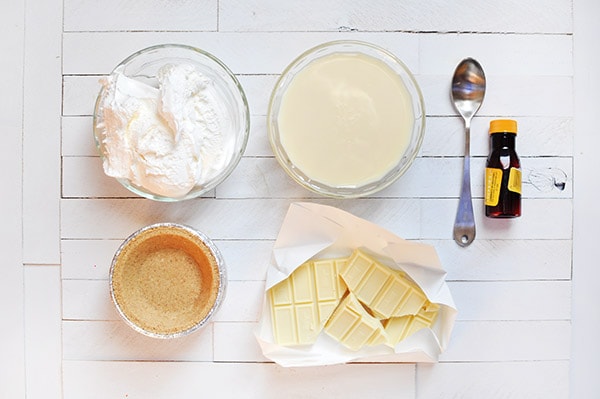 This was such an easy dessert and that is always my favorite kind. I was able to make it in entirety while my kiddos napped (under an hour). In a saucepan combine sweetened condensed milk and the white chocolate. I didn't worry too much about chopping my chocolate too small… it melted fairly quickly.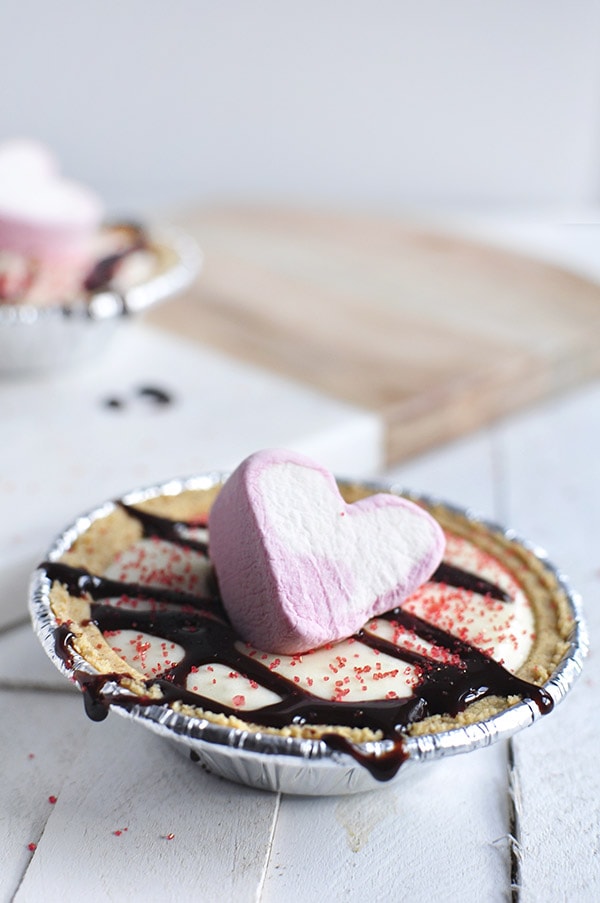 Next, keep over low heat and stir until chocolate completely melts. Remove from heat. Stir in the almond extract and cool to room temperature, stirring just occasionally.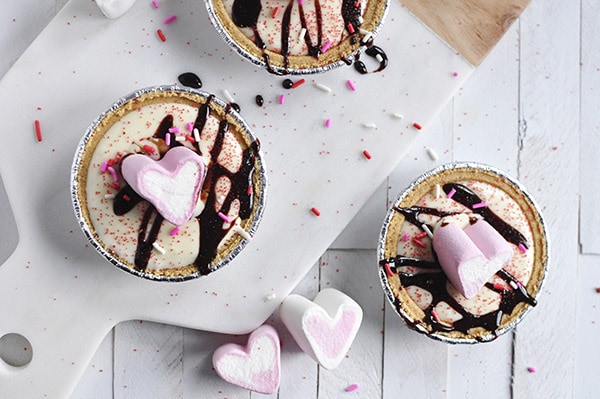 While chocolate mixture is cooling, beat your whipping cream on medium speed with an electric mixer (I used my kitchen-aid) until soft peaks form.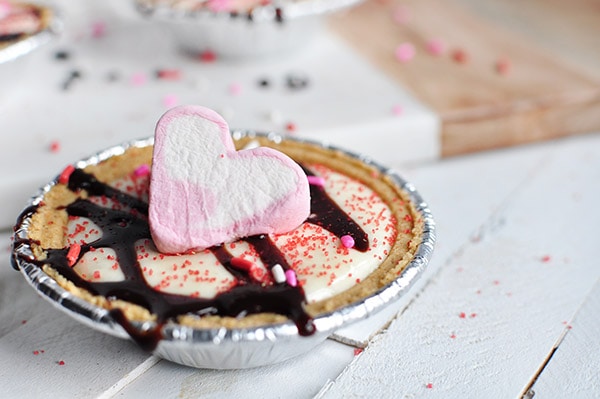 Fold whipped cream into chocolate mixture and spoon into mini graham cracker crusts. Refrigerate at least 4 hours. And next I added a little Vday lovin' with these adorable Target heart marshmallows and pink, red + white sprinkles.
To download full White Chocolate Mousse recipe, click here!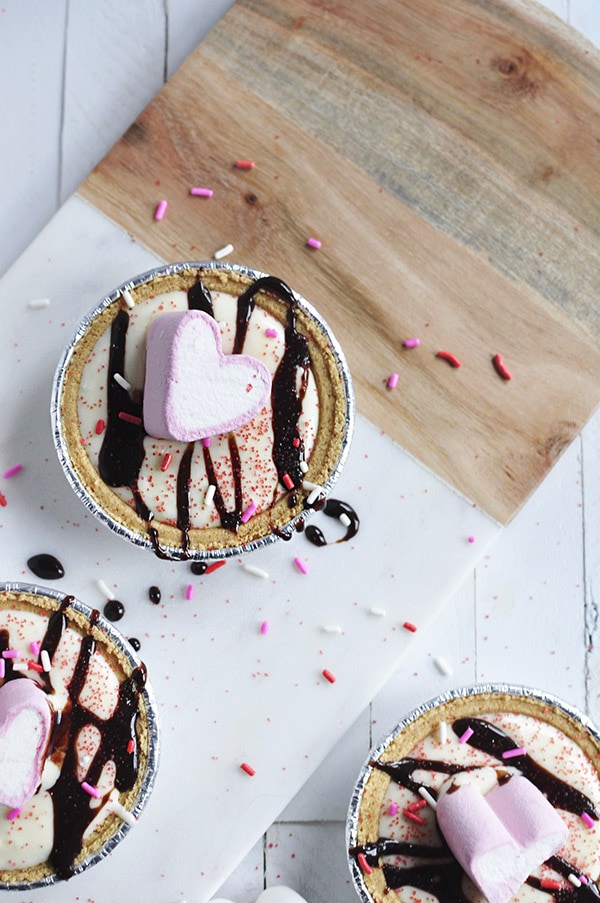 Do you have plans to make any special Valentine's Day dessert this year?
If you are an easy food lover, you might like these other delicious recipes I've shared!