INSIDE : Check out this amazing downloadable collection of Heart Coloring Pages! Coloring is the perfect relaxing activity for kids and adults.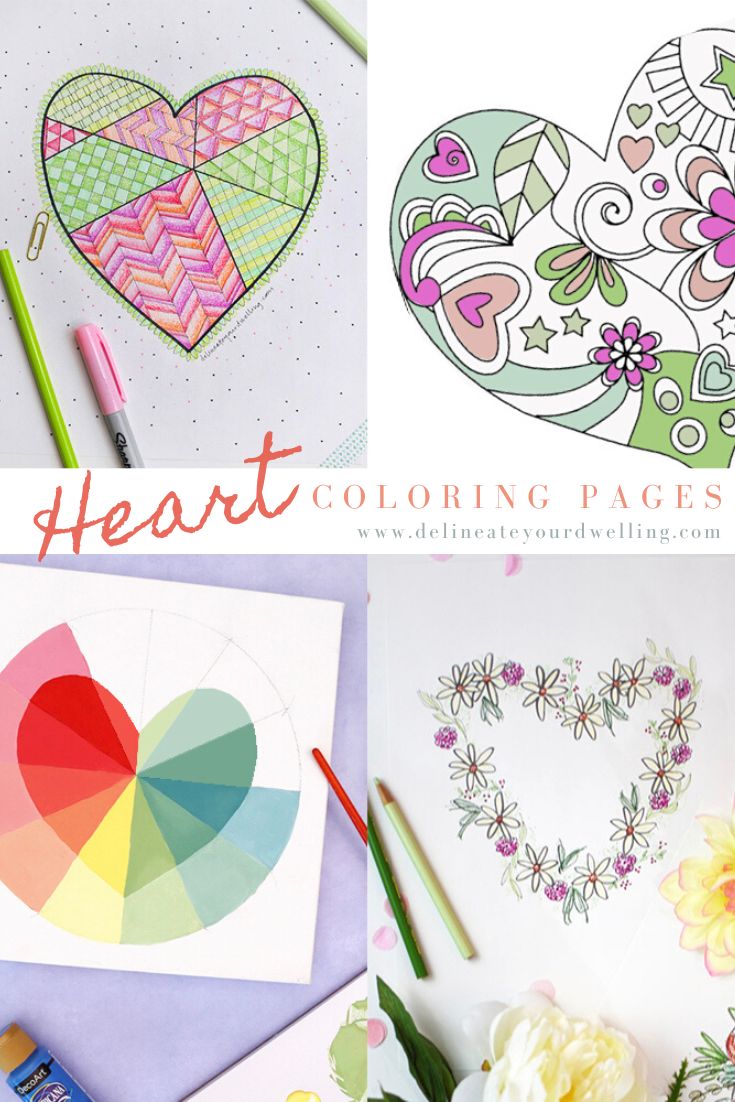 This post may contain affiliate links. See full disclosure here.
Have you jumped on the coloring sheet trend yet? There is something so relaxing about enjoying an activity you so loved as a youth. I have a handful of coloring books that I enjoy pulling out from time to time and now I love making coloring pages for my kids, too!
Coloring can be a relaxing and therapeutic activity, and it can also help to improve your focus and concentration. It can also be a fun way to spend time with friends and family.
Check out these fun coloring books…

Heart Coloring Pages
A Fun and Creative Way to Express Yourself
The heart is a symbol of love, but it can also be a symbol of many other things, such as friendship, family, and hope. Heart coloring pages are a fun and creative way to express yourself and your emotions. They can be enjoyed by people of all ages, from young children to adults.
There are many different types of heart coloring pages available, from simple outlines to more complex designs. You can find heart coloring pages that are specifically designed for children, adults, or both. There are also heart coloring pages that are themed for holidays, such as Valentine's Day or Mother's Day.
No matter what your age or interests, there is sure to be a heart coloring page that you will enjoy.
If you are looking for a way to express yourself creatively, heart coloring pages are a great option. They are a fun and easy way to relax and de-stress, and they can also be a meaningful way to share your feelings with others.
How to use heart coloring pages
As a relaxing activity for adults or children.
As a way to express your feelings.
As a gift for friends or family.
As a decoration for your home or office.
As a way to promote mindfulness or relaxation.
The best coloring supplies
I have been an avid color-er my entire life. Then going to college for Landscape Architecture, I was able to really dip into quality supplies for creating perfect blending and perfect shading. Here is a list of my favorite supplies when coloring myself.
Best Heart Coloring Pages
Check out these 12 amazing downloadable Heart Coloring Pages! Coloring is the perfect relaxing activity for kids and adults.
Looking for more Coloring Pages? Check these out…