Printable Advent Coloring Page
INSIDE : Download the perfect holiday pastime, a Printable Advent Coloring Page to enjoy with friends and family! Print at home and color with markers, crayons or colored pencils.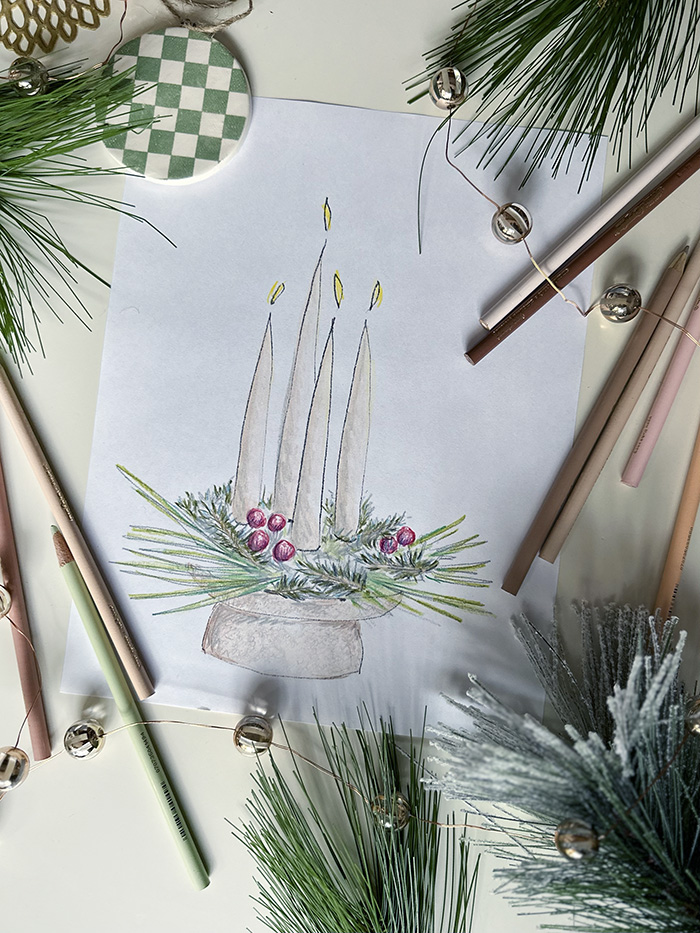 This post may contain affiliate links. See full disclosure here.
Earlier this season, I shared my Foraged DIY Advent Wreath with four white candles. Each Sunday evening, my family lights another candle and talk about the upcoming arrival of Baby Jesus on Christmas day.
I am always looking for ways to engage my children and myself, to be honest, more in the real meaning of Christmas. Whether it's doing a small craft, having them take turns reading out loud from family advent books or even enjoying simple coloring pages… spending time together spent this way is always beneficial.
Family Advent books
If you are looking for a good Family Advent book to go through during the holiday season, we've loved these two books.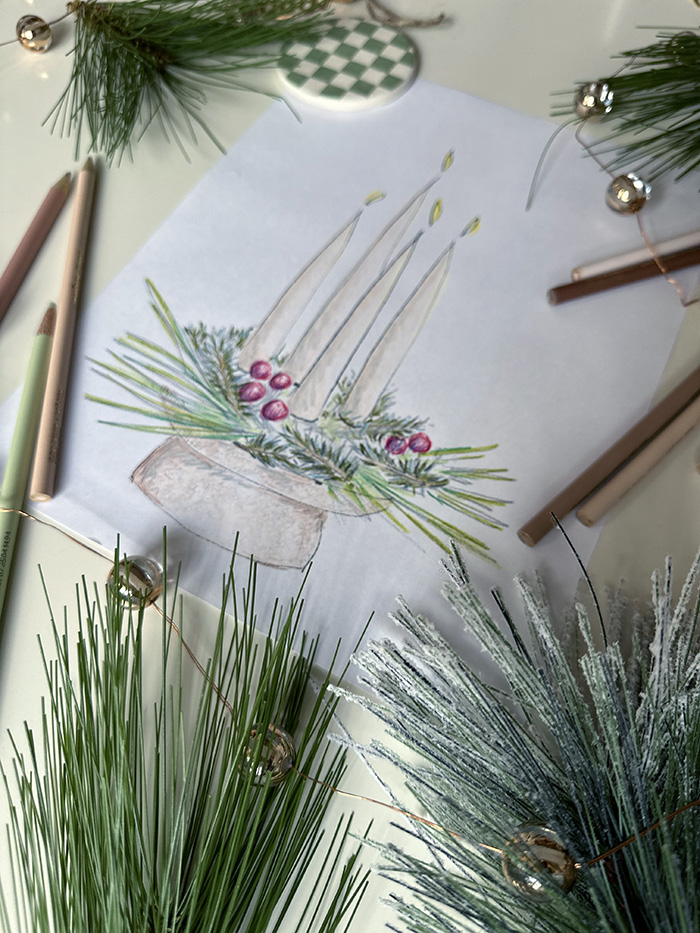 Christmas Advent Candle Coloring Page
Advent season is filled with wonderful traditions for families. You can use this free printable Advent coloring page for your kids or friends to celebrate the Christmas Season.
Inspired by my DIY pedestal Advent wreath, I drew this lovely Christmas candle coloring page using procreate.
You can color your advent candles any combination of colors you would like. The traditional colors are purple, pinks and a white. You can read more about Advent Wreath history here.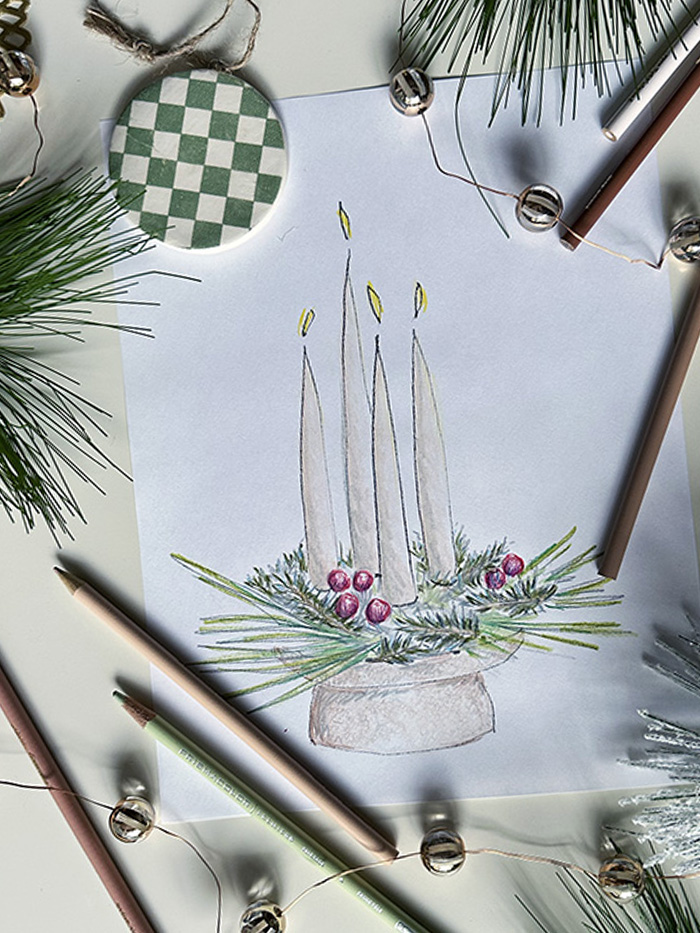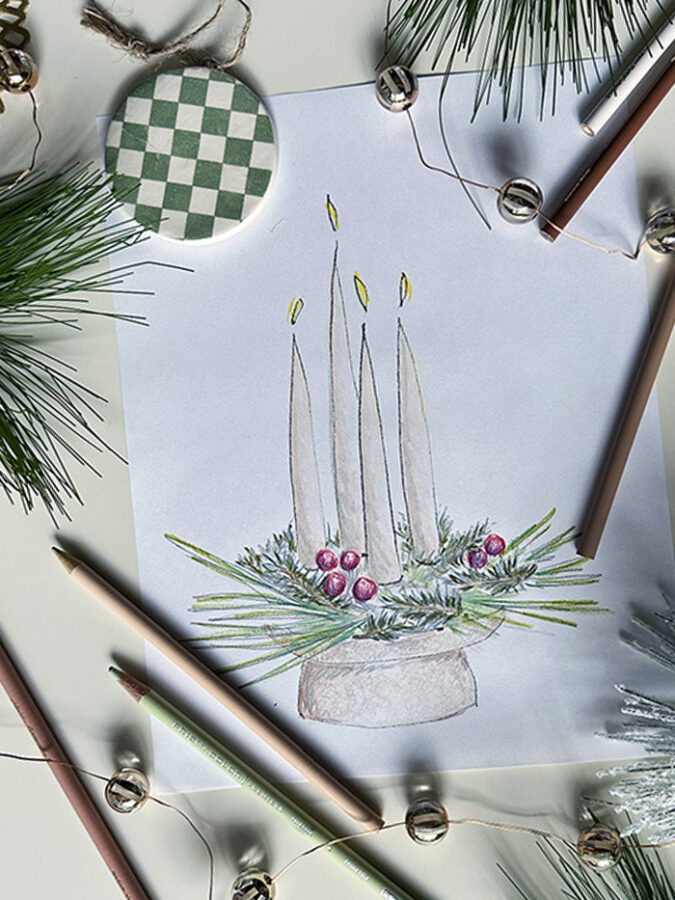 I choose to keep the candles to a more modern look with cream candles in my coloring session.
The greenery around the candles is a combination of Pinon needles and Evergreen boughs with red berries mixed in.
Print Details
This print has been designed for an 8.5 x 11 sheet. The downloadable file will come to you as a .jpg and you can print it either on your home printer or take it to a local print shop to print.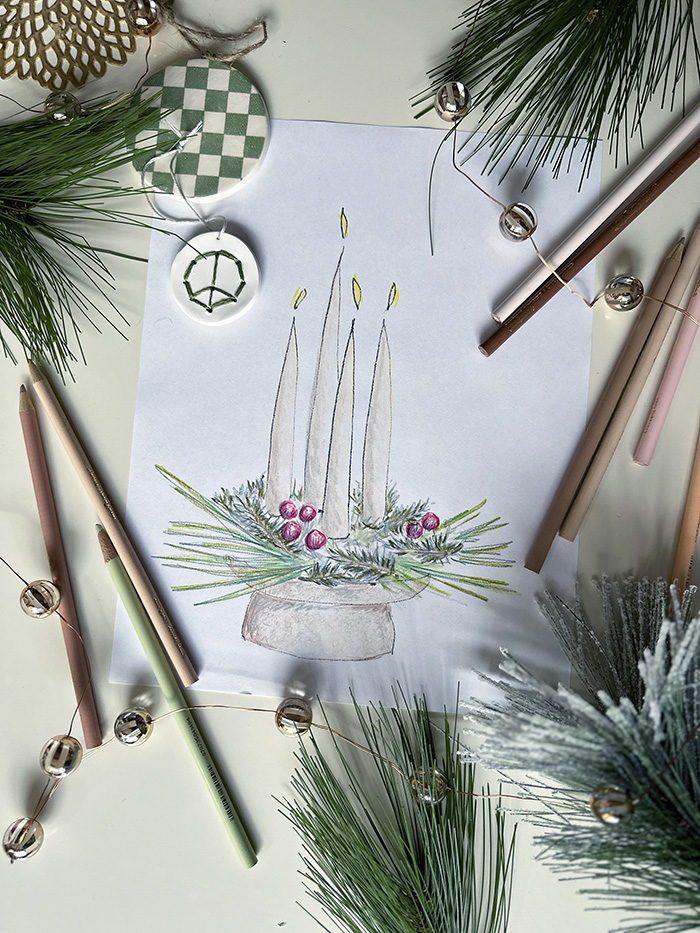 Holiday Coloring Advent Page
Download Details
Getting your Holiday Coloring Advent print is as simple as signing up for my DYD Insider Newsletter. Not only will you be able to download this print, but you will get access to my entire printable library, which is well over 50 prints at this point. Sign up at the Newsletter link below.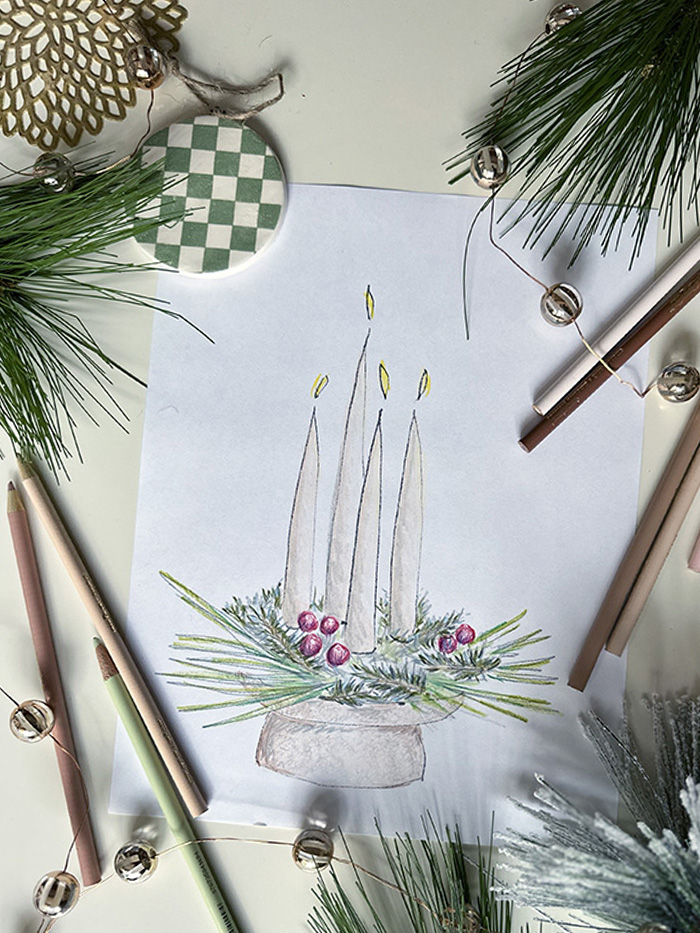 And if you are already a DYD Newsletter Insider – then, you are in luck! Click over here to access my Printable Library. Use the password found at the bottom of any email I've sent you and you will get to this file AND all my other 50+ prints.
Looking for more holiday content? You might like these…
Looking for more Coloring Pages? Check these out…
Advent Coloring pages
Check out this fun collection of Christmas Advent Coloring pages to help engage your children during this special holiday season.