INSIDE : Read along with me this year! Check out the Best 2023 Fiction Books to Read and see my quick reviews of each of them. From mystery to thriller and romance, I love reading a wide variety of books and I'd love hearing which are your favorite!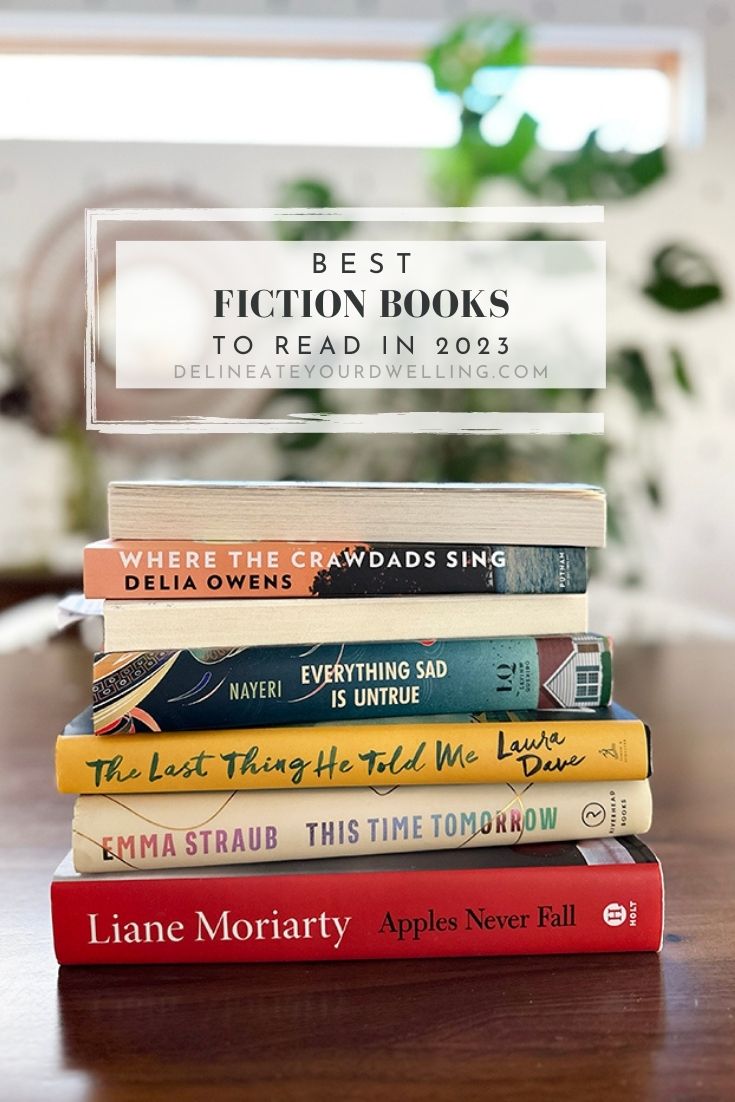 This post may contain affiliate links. See full disclosure here.
I used to be an avid reader before life got so dang busy. Then I went through a phase while my kids were little where I felt I only had time to read books if they were teaching me something, how to parent, how to cook the perfect meal, how to organize my life, etc.
A few years ago, I decided it was time to dive back into books for the joy of reading. I made a goal to read at least one fiction book a month and I also joined a local book club. I read 23 books that year and last year I read 46 books. It's safe to say, I have re-found my joy of reading! This year, I've also joined an online book club in addition to my local one.
Want to check my favorite books from previous years?
I also highly recommend finding books that stretch you a bit. I never knew I liked mystery or even some thrillers. Those types of movies typically scare me, but I've found many wonderful books that are "light" mystery or thriller. I would have never known had I not tried a few and realized I was completely captivated by them.
If you want to see all my recent books in one place, you can check out my Amazon Book page.
Here are all the books I've been reading so far in 2023 and I'd love you to comment below with your favorite reads, too!
Shop my 2023 fiction reads…

Reviews of the Best Fiction Books in 2023: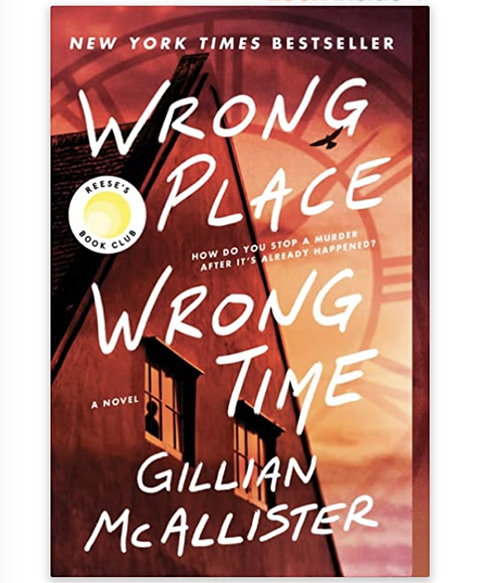 Although I started this book in 2022, I finished it in 2023. So it seems like cheating, but I'm counting it as read in both years, ha.
It was around page 200 suddenly this book really took a turn and I actually ended up enjoying it a lot! It still was a time travel type book, but I liked it SO MUCH BETTER than Midnight Library.
The ending had a fun twist, which I didn't see coming and I always enjoy that..
3.75/4 out of 5 Wrong Place Wrong Time by Gillian McAllister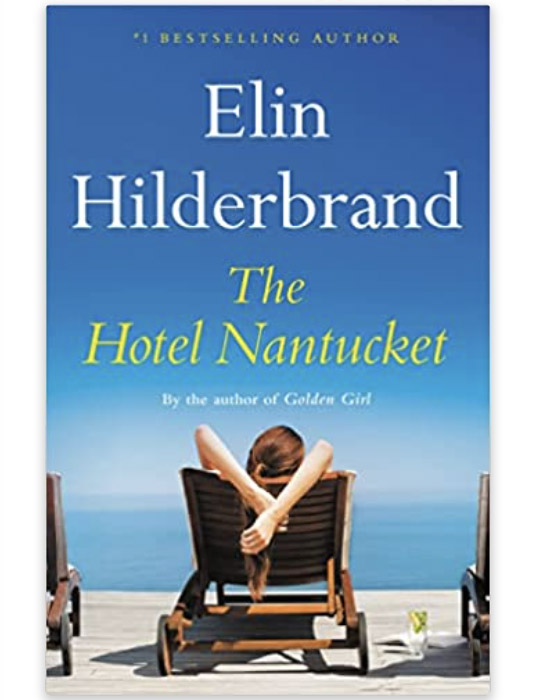 This definitely is a light and fun summer read, but I read it in cold chilly January and still enjoyed it. Not only did it make me want to take a wonderful beach vacation, but it was fun to read about the inner workings of resort/hotel life.
A new very exclusive hotel is opening up on Nantucket Island and Lizbet is ready for a change in her life after a recently long-term relationship ended. London billionaire owner, Xavier is on a mission to get the infamous 5 star rating for his hotel and will do nothing short of getting it.
The new staff have complicated pasts, there is a famous chef romance and also the hotel is haunted by the kind Grace Hadley. The ghost is VERY chill, this is absolutely not a scary "haunted" book. It was a lovely easy read.
3.75/4 out of 5 The Hotel Nantucket by Elin Hilderbrand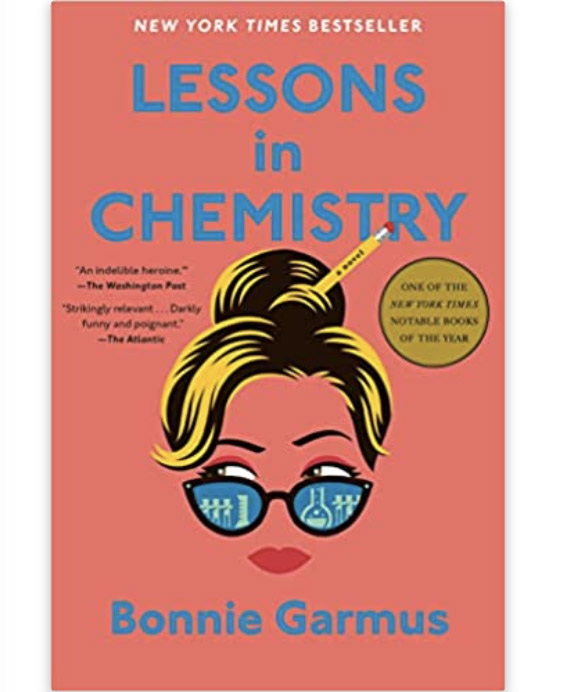 I've been hearing so many good things about this book and it was time to finally read it!
This book was excellent. I loved the main character Elizabeth Zott. She was so self confident through the entire book at a time when most women were allowed to be homemakers or school teachers. But not Elizabeth Zott, she was a chemist!
She falls in love with a man who truly loves her, but life is unpredictable. And sadly, she finds herself as a single mother… a job she hadn't asked for and felt very overwhelmed by at first.
She eventually, of all things, becomes the tar of America's most beloved cooking show Supper at Six and as with all things Elizabeth approaches it in a new unique way, combining cooking and chemistry while educating the women of America in the meantime.
This really is a great read! 5 out of 5 Lessons in Chemistry by Bonnie Garmus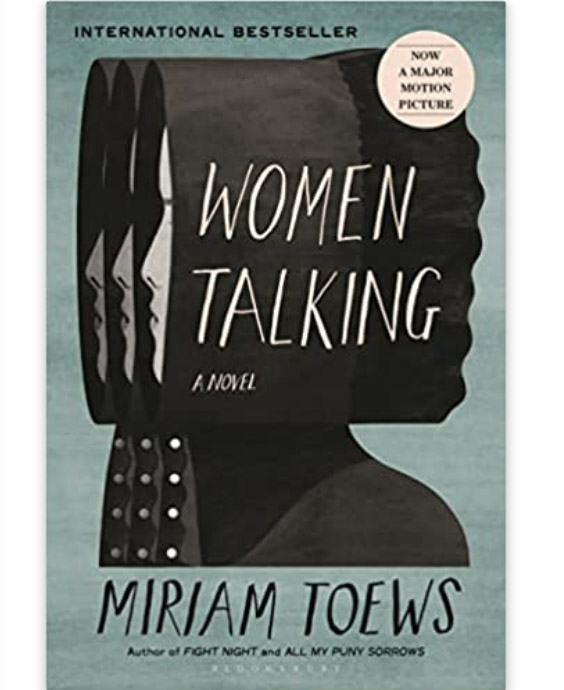 Trigger warning, rape
This was my local bookclub's first read of the year and I was a little hesitant to be honest. Based on a real life event, this novel is a story about a group of eight Mennonite women who meet in secrecy to discuss their next plans.
For the last 2 years, each of them along with hundreds of other girls in their community have been raped in the night and they've come to find out they were drugged and attacked by a group of their own men. And now, they are determined to protect themselves and their daughters from future harm in deciding their next steps.
Then women meet in secrecy for two days, without knowing the English language, how to read or write and try to come to a group decision about should they stay in the only world they've ever known or should they dare to escape?
This story is told through the written "minutes" of the women's two day meeting. It wasn't as trigger of a read as I thought it would be, but it certainly wasn't a light read either. I found the fact that almost the entire book was made up of 2 meetings to be very drawn out and dry reading. There were bits here and there that shared actual information, but otherwise… it felt like a word by word account of 2 days worth of meetings.
It wasn't until just the very few last chapters, that plans were made and things were put into action that I found more enjoyable reading. I did however, love seeing a group of uneducated women by today's standards learning to work through and find their STRONG voice very empowering. I even highlighted a handful of lines in the last few chapters.
I would have loved if that could have been more of the focus of the story telling.
There were many strong beautiful moments in this book, but I give it a 3 out 5 for the reasons above. It wasn't a bad book and my heart broke for the real women of this tragedy, but it was an awfully dry read to me. Women Talking by Miriam Toews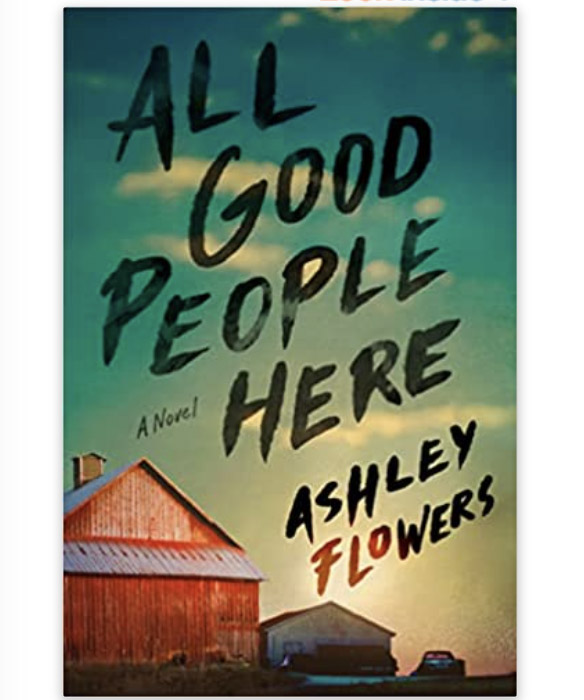 This year I have joined an online book club called 4 Reading Women with some fellow blogger friends and this is our first book of the year! I love a good mystery, so I was excited to check it out… plus it's set in Indiana which is where I grew up.
The book is about the tragic murder of six year old January Jacobs back in 1994. Everyone in Wakarusa, Indiana remembers it and 20 years later it seems like the same thing is happening all over again… the murderer is still on the loose.
When Margot, January's old time friend returns to Wakarusa all these years later as a reporter, she's determined to help figure out what happen to her sweet friend. But everyone seems to be hiding something.
This book was a great mystery, twisty and intense without being TOO intense. I could read this book at night and not be worried or concerned at all, ha. That always is my indicator of a perfect mystery… scary, but not too scary.
I really enjoyed this read, 4 out of 5 All Good People Here by Ashley Flowers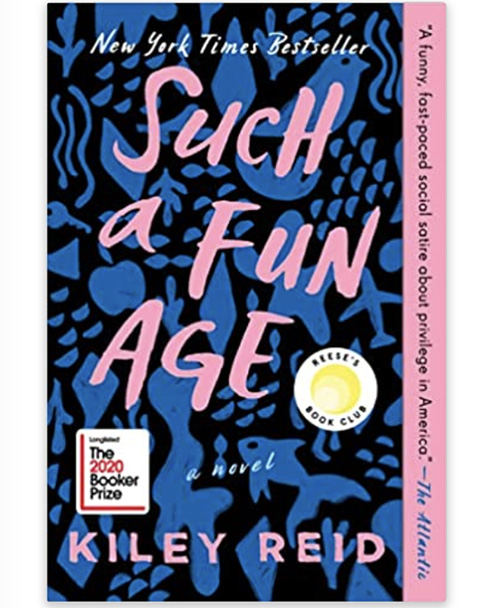 I'm excited to share that this is my 6th book read this month. This was a popular read a few years back, so I am late to the game… but it's been on my list for a while and I'm glad I read it.
This is a beautiful and fun loving story of race, privilege and acceptance.
When a grocery store sees Emira, a young black women out with a white toddler late at night, they immediately jump to conclusions of kidnapping. A small crowd gathers until finally the little girl's father is called to the scene and clarifies Emira is their nanny.
Alix, the wife and employer continues to "try and do right" by Emira… but somehow she continually thinks she has to help guide, fix and teach Emira how to do life better. This book covers the true difficulties of figuring out life, dealing with complicated relationships and navigating privilege all in a fairly lighthearted context.
I enjoyed this read and think there is sadly too much truth to much of it. We all can continue to do better. 4 out 5 Such a Fun Age by Kiley Reid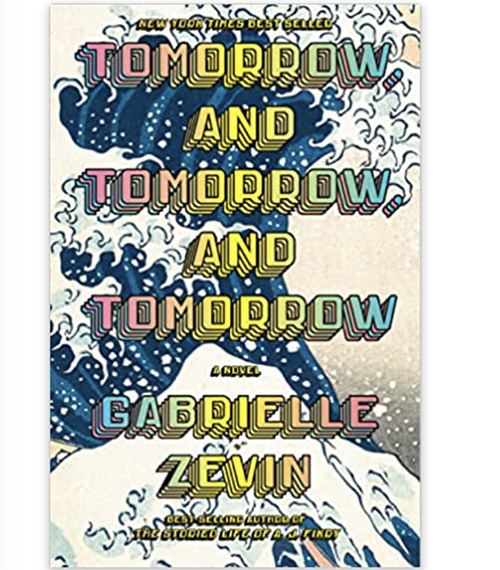 This was my local bookclub's February read. It's a beefier book in size than some, coming in at 400 some odd pages.
This is a story about three friends who are drawn together by their love of video games. This isn't a book I would typically pick up as I'm not a gamer on any level, but really the story isn't about games. It's about friendship and the love each of them has for the others. The story follows them from childhood into adulthood.
I really became engrossed in the story of these three people and found myself not wanting to end the book. I wanted to know what became of them as they moved into their 40's.
Although it was a long book, I found it an enjoyable read. 4 out of 5. Tomorrow and Tomorrow and Tomorrow by Gabrielle Zevin
8. Educated by Tara Westover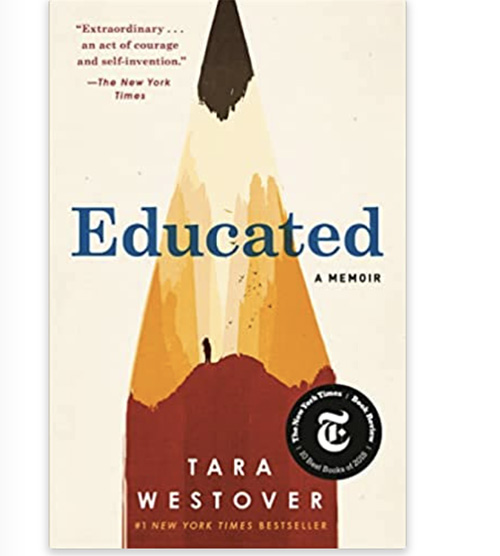 Wow. I have had this book on my list to read and I'm so glad I made the time for it.
This was a powerful memoir of Tara Westover, who was born and raised in the mountains of Idaho by a VERY conservative/survivalist Mormon family. Never being allowed to receive a formal education, her life was extremely isolated from mainstream society and along with having a very dysfunctional (most likely bipolar) father and an abusive brother, Tara thought of herself as corrupt for wanting more than just "motherhood" in life.
Following an older brother's direction and guidance, she began learning math and science in their dark basement, eventually taking the ACT, being accepted to Brigham Young University, Harvard and a PHD from Trinity College in Cambridge.
4 out of 5 on this one for me, Educated by Tara Westover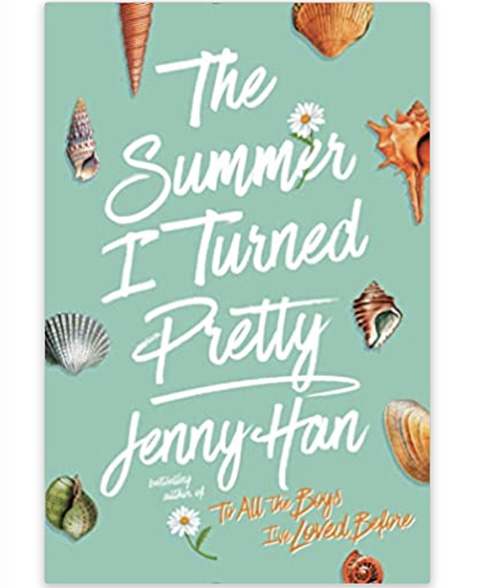 I had been looking for a light easy read when I stumbled upon this available book at the library. And… I should have known better just by reading the title of the book… but I actually enjoyed the movie "To all the boys I've Loved Before" so I thought it was worth taking a chance.
I think this was a book for high school girls. And not that there is a THING wrong with innocent and sweet, but I felt like I was reliving 10th grade crushes with the inner dialogue of the main character. It was the story of summer loves. It was sweet. Not bad at all, just… 10th grade girl sweet.
I gave it a 3 out of 5, not a bad read at all… just maybe not for a 42 year old woman. The Summer I turned Pretty by Jenny Han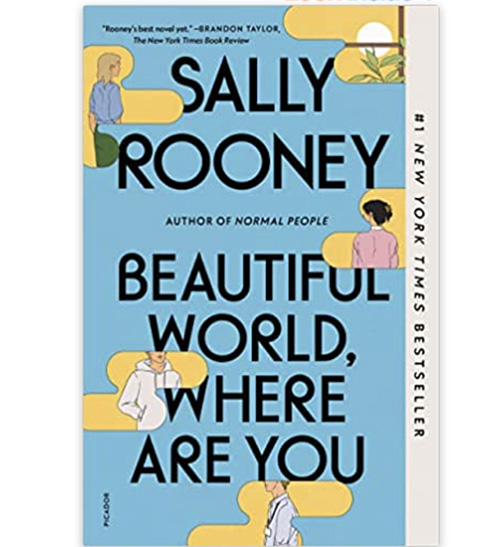 I found this book in the library and had heard it was a good one, so I gave it a read.
It definitely had some more mature scenes, so be warned – but I liked that mixed into more of the drama/romance styled writing the author wove in discussions about Jesus and religion, as well as mental health.
Alice, a novelist, meets Felix and asks him if he'd like to travel to Rome with her. Meanwhile her best friend, Eileen is getting over a breakup, and slips back into flirting with Simon, a man she has known since childhood.
They worry about their friendships, their place in life and the world they live in.
3.5 out of 5 It was actually a good read, but… not quite worth a 4 to me. Beautiful World, Where are You by Sally Rooney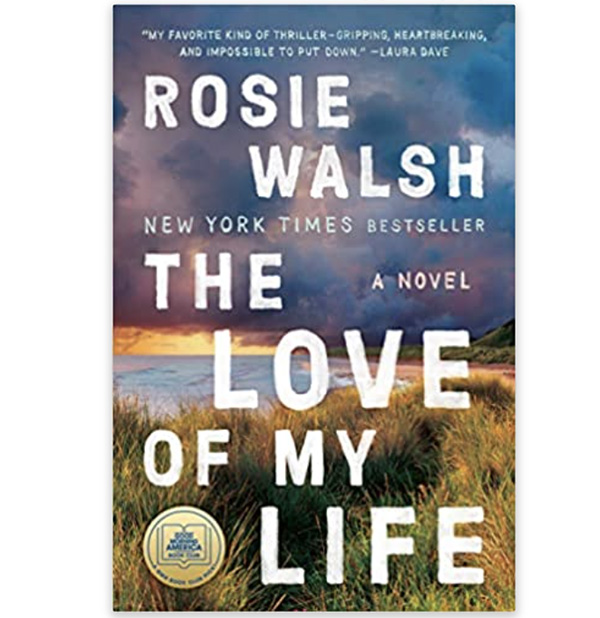 I love a good mystery and this looked like a decent one… it ended up being much better than I thought it would be!
Emma loves her husband Leo and her daughter Ruby, but almost everything they know about her is a lie. However, when Emma suffers a serious illness, Leo copes by doing what he knows best – researching and writing about his wife's life. He starts to find things about her past that don't seem to quite add up and slowly begins to realize the woman he's been married to for 10 years doesn't exist.
She has to try and convince him that she does love him… but she also has another love of her life. I made some guesses at what would happen and although I wasn't completely correct, I was on the right track. Fun mystery read.
4 out of 5 The Love of my Life by Rosie Walsh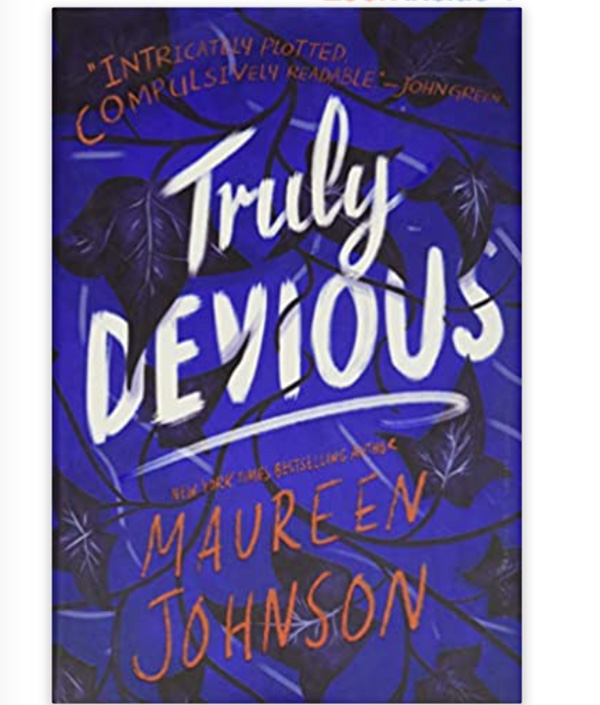 I picked this up as a quick audio read (listen) while I was doing a big wall painting project. It looked interesting and an easy mystery read and that's just how I would describe it after finishing.
Ellingham Academy is a private school for the brightest thinkers, inventors, and artists, founded by Albert Ellingham in the 30's. However, shortly after the school opens, his wife and daughter were kidnapped. The only real clue was a riddle listing methods of murder, signed with the false name "Truly, Devious."
Fast forward to current time and Stevie Bell, a true crime junkie, is starting her first year at Ellingham Academy and she plans to solve this cold case.
Truly Devious makes a return and someone dies. Who did it???!
The storyline was fine. It was an enjoyable read, but something about it never quite gripped me. I give it a 3 out 5, simply because it was good, but not spectacularly good. Truly Devious by Maureen Johnson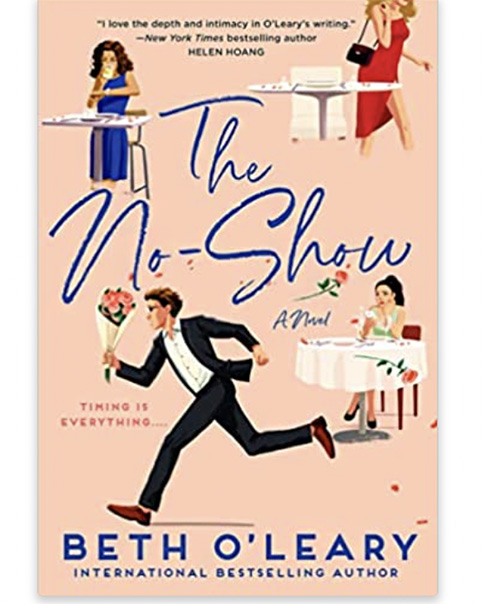 Sometimes you need a light fluffy book and this fit the bill. I'm not sure where I heard about this book, but I had put it on hold on Libby so when it became available I was looking forward to reading it.
The storyline is about three different women who are all stood up by the same man. There was a twist at the end, I didn't anticipate… but… I don't know I never really got into this book. I think although I was looking for something light and fluffy, I also wanted something more captivating.
3 out of 5 The No Show by Beth O'Leary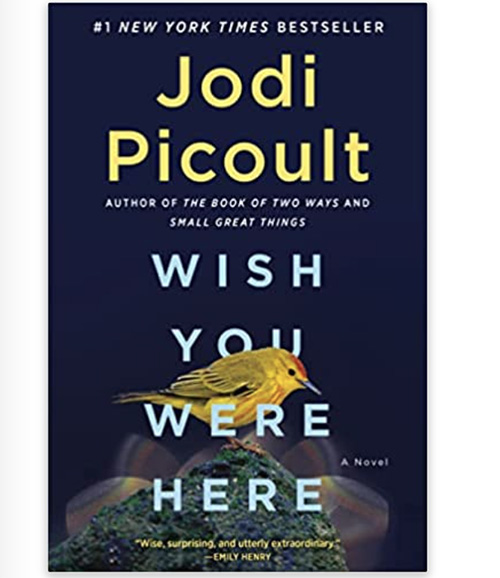 I was excited to read this book. It got decent reviews on both Goodreads and Amazon and… I don't know I didn't love it. The first huge section of the book felt so very slow to me and then you find out, it's nothing like you thought. So then I got really excited and thought I was going to love it because I love a good plot twist, but then… it took such an odd turn and went down a pretty bizarre route. I read reviews saying people were, moved to tears and had such an emotional reaction and wow – I just didn't.
It was a story of a couple right at the start of Covid, navigating life and sickness and travel and life after. I can't share too much or it will ruin the book.
3 out of 5 for me. It wasn't a bad read, but it never really pulled me in. Wish You Were Here by Jodi Picoult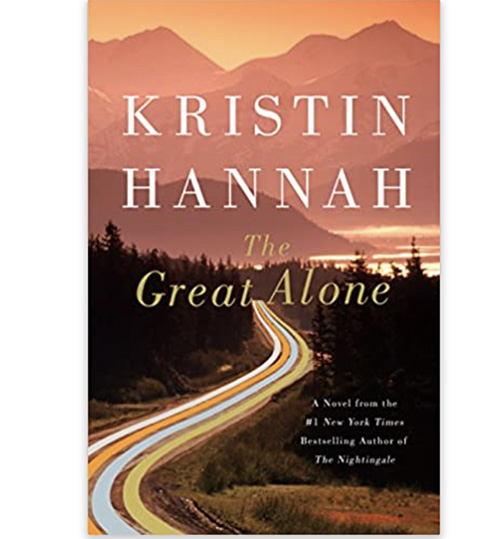 This is my fourth Kristin Hannah book and I've decided I just like her writing. I like that her main character is typically a strong woman. To be completely honest, all four of her books have been fairly depressing. They aren't easy love romances or ones where the man sweeps in to save the day and I think I like that.
The Great Alone is set in Alaska in 1974. Ernt Allbright, comes home from the Vietnam war a violent man. After losing job after job, he decides to move his family to Alaska where they will live off the grid in America's last true frontier.
Leni, his 13 year old daughter is caught between her increasing violent father and her tender mother. Leni is desperate for a place to belong and is hopeful the vast empty, but beautiful Alaska will provide that.
It's a story of human frailty and resilience. 4.5 out of 5 The Great Alone by Kristin Hannah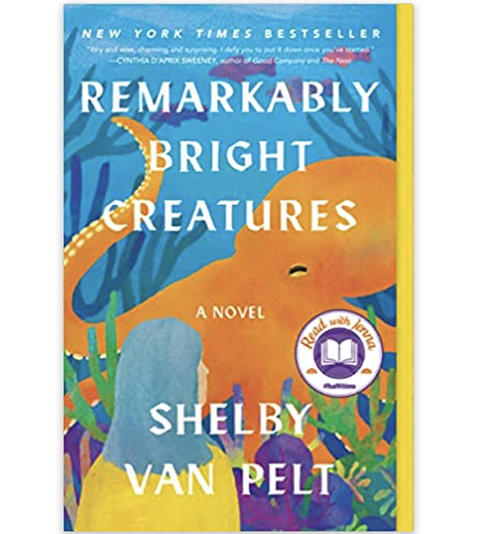 This is my local book club's March read and I wasn't sure when we first picked the book. One of the main characters was a Giant Pacific Octopus. Hmmm… but I'll be honest, I really enjoyed the book!
This is a story sort of similar to A Man Called Ove (I LOVED that book) about a widow's unique friendship with an octopus as she is the night janitor at a local aquarium.
After Tova Sullivan's husband died, she began working the night shift to keep busy. However, Marcellus, the octopus, knows more than anyone can imagine. Incredibly enough, Marcellus even figures out what happened to Tova's who died at 18 years old and it's his mission to "tell" Tova before he dies.
This was a unique and enjoyable read. 4 out of 5 Remarkably Bright Creatures by Shelby Van Pelt
17. The Dictionary of Lost Words by Pip Williams
Other genres of books I'm reading…
Vanderbilt by Anderson Cooper – I was hoping to like this book more. It was interesting, but I never felt super captivated by it.
The Book of Common Courage by KJ Ramsey – This book is one that you just read little by little. It's full of poems of truth and has beautiful imagery of nature… so basically it's the best.

I'd love to hear what you are reading these days! Let me know below in the comments.