INSIDE : Read along with me this year! Check out the Best 2023 Fiction Books to Read and see my quick reviews of each of them. From mystery to thriller and romance, I love reading a wide variety of books and I'd love hearing which are your favorite!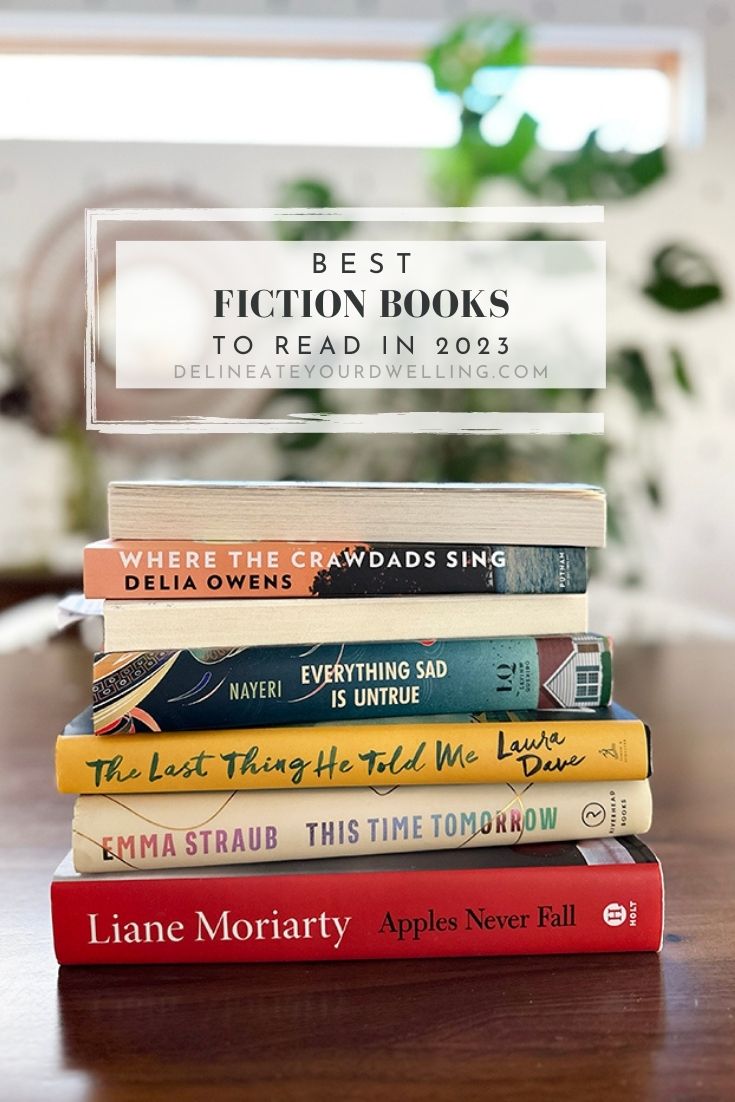 This post may contain affiliate links. See full disclosure here.
This post will be updated throughout 2023.
I used to be an avid reader before life got so dang busy. Then I went through a phase while my kids were little where I felt I only had time to read books if they were teaching me something, how to parent, how to cook the perfect meal, how to organize my life, etc.
A few years ago, I decided it was time to dive back into books for the joy of reading. I made a goal to read at least one fiction book a month and I also joined a local book club. I read 23 books that year and last year I read 46 books. It's safe to say, I have re-found my joy of reading! This year, I've also joined an online book club in addition to my local one.
Want to check my favorite books from previous years?
I also highly recommend finding books that stretch you a bit. I never knew I liked mystery or even some thrillers. Those types of movies typically scare me, but I've found many wonderful books that are "light" mystery or thriller. I would have never known had I not tried a few and realized I was completely captivated by them.
If you want to see all my recent books in one place, you can check out my Amazon Book page.
Here are all the books I've been reading so far in 2023 and I'd love you to comment below with your favorite reads, too!
Shop my 2023 fiction reads…

Reviews of the Best Fiction Books in 2023: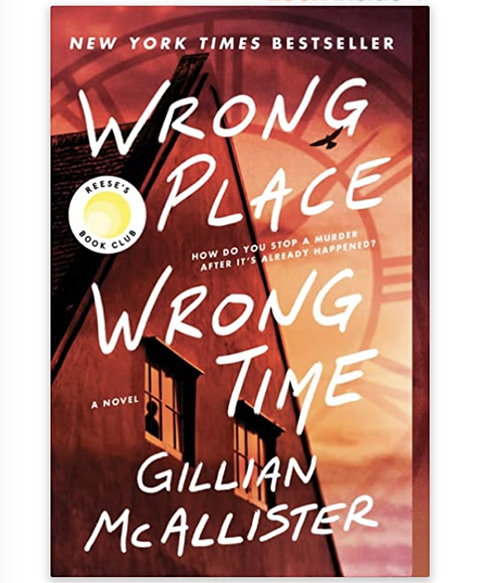 Although I started this book in 2022, I finished it in 2023. So it seems like cheating, but I'm counting it as read in both years, ha.
It was around page 200 suddenly this book really took a turn and I actually ended up enjoying it a lot! It still was a time travel type book, but I liked it SO MUCH BETTER than Midnight Library.
The ending had a fun twist, which I didn't see coming and I always enjoy that..
4 out of 5 Wrong Place Wrong Time by Gillian McAllister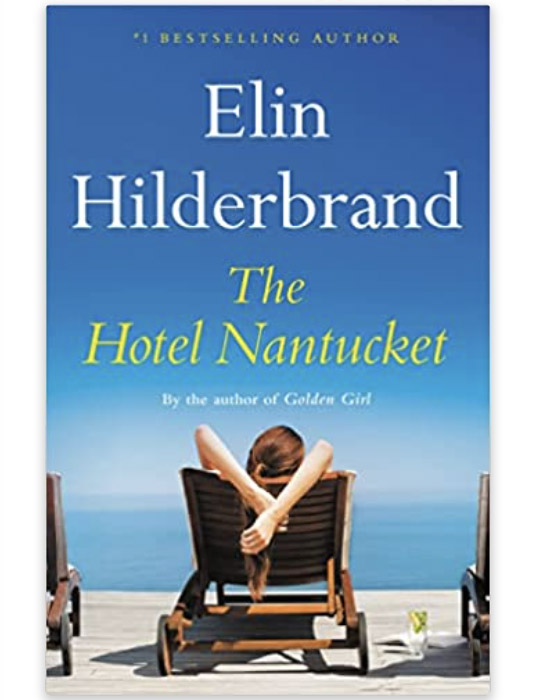 This definitely is a light and fun summer read, but I read it in cold chilly January and still enjoyed it. Not only did it make me want to take a wonderful beach vacation, but it was fun to read about the inner workings of resort/hotel life.
A new very exclusive hotel is opening up on Nantucket Island and Lizbet is ready for a change in her life after a recently long-term relationship ended. London billionaire owner, Xavier is on a mission to get the infamous 5 star rating for his hotel and will do nothing short of getting it.
The new staff have complicated pasts, there is a famous chef romance and also the hotel is haunted by the kind Grace Hadley. The ghost is VERY chill, this is absolutely not a scary "haunted" book. It was a lovely easy read.
3 out of 5 The Hotel Nantucket by Elin Hilderbrand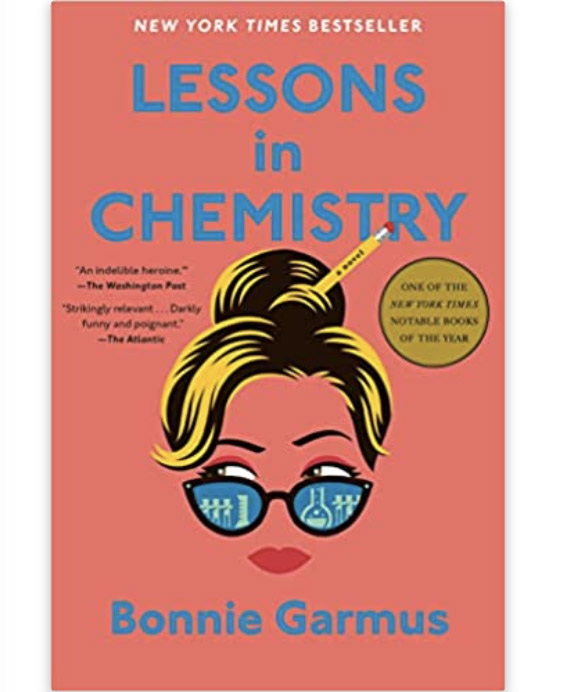 I've been hearing so many good things about this book and it was time to finally read it!
This book was excellent. I loved the main character Elizabeth Zott. She was so self confident through the entire book at a time when most women were allowed to be homemakers or school teachers. But not Elizabeth Zott, she was a chemist!
She falls in love with a man who truly loves her, but life is unpredictable. And sadly, she finds herself as a single mother… a job she hadn't asked for and felt very overwhelmed by at first.
She eventually, of all things, becomes the tar of America's most beloved cooking show Supper at Six and as with all things Elizabeth approaches it in a new unique way, combining cooking and chemistry while educating the women of America in the meantime.
This really is a great read! 5 out of 5 Lessons in Chemistry by Bonnie Garmus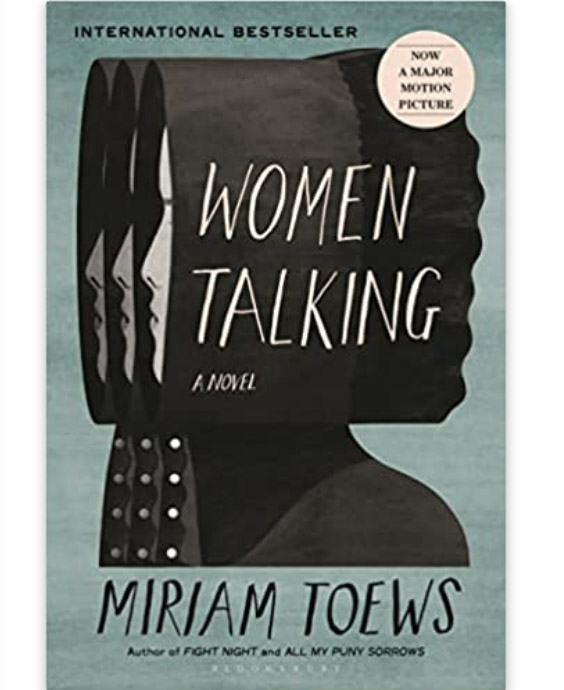 Trigger warning, rape
This was my local bookclub's first read of the year and I was a little hesitant to be honest. Based on a real life event, this novel is a story about a group of eight Mennonite women who meet in secrecy to discuss their next plans.
For the last 2 years, each of them along with hundreds of other girls in their community have been raped in the night and they've come to find out they were drugged and attacked by a group of their own men. And now, they are determined to protect themselves and their daughters from future harm in deciding their next steps.
Then women meet in secrecy for two days, without knowing the English language – how to read or write and try to come to a group decision about should they stay in the only world they've ever known or should they attempt to escape?
This story is told through the written "minutes" of the women's two day meeting. It wasn't as triggering of a read as I thought it would be, but it certainly wasn't a light read either. I found the fact that almost the entire book was made up of two meetings to be very drawn out and dry reading. There were bits here and there that were really powerful, but otherwise… it felt like a word by word account of 2 days worth of mostly boring meetings.
It wasn't until just the very few last chapters, that plans were made and things were put into action that I found it more enjoyable reading. I did however, LOVE seeing a group of uneducated women by today's standards learning to work through and find their STRONG voice very empowering and even highlighted a handful of lines in the last few chapters.
I would have loved if that could have been more of the focus of the story telling.
There were many strong beautiful moments in this book, but I give it a 2 out 5 for the reasons above. It wasn't a bad book and my heart broke for the real women of this tragedy, but it was an awfully dry read to me. Women Talking by Miriam Toews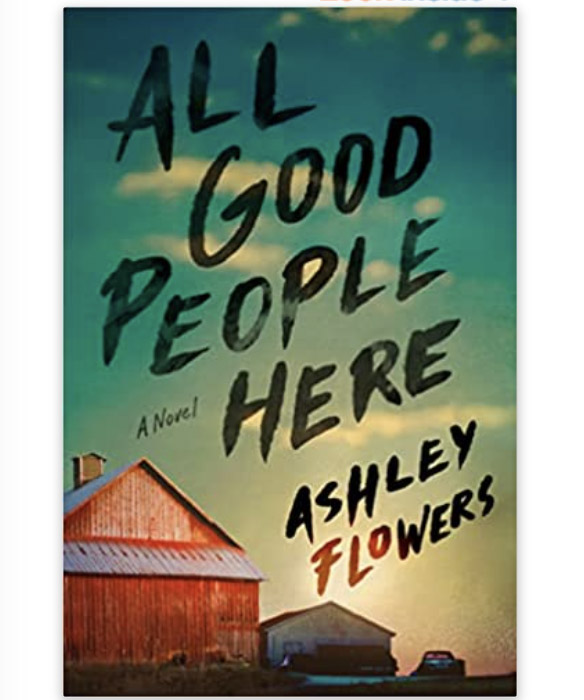 This year I have joined an online book club called 4 Reading Women with some fellow blogger friends and this is our first book of the year! I love a good mystery, so I was excited to check it out… plus it's set in Indiana which is where I grew up.
The book is about the tragic murder of six year old January Jacobs back in 1994. Everyone in Wakarusa, Indiana remembers it and 20 years later it seems like the same thing is happening all over again… the murderer is still on the loose.
When Margot, January's old time friend returns to Wakarusa all these years later as a reporter, she's determined to help figure out what happen to her sweet friend. But everyone seems to be hiding something.
This book was a great mystery, twisty and intense without being TOO intense. I could read this book at night and not be worried or concerned at all, ha. That always is my indicator of a perfect mystery… scary, but not too scary.
I really enjoyed this read, 4 out of 5 All Good People Here by Ashley Flowers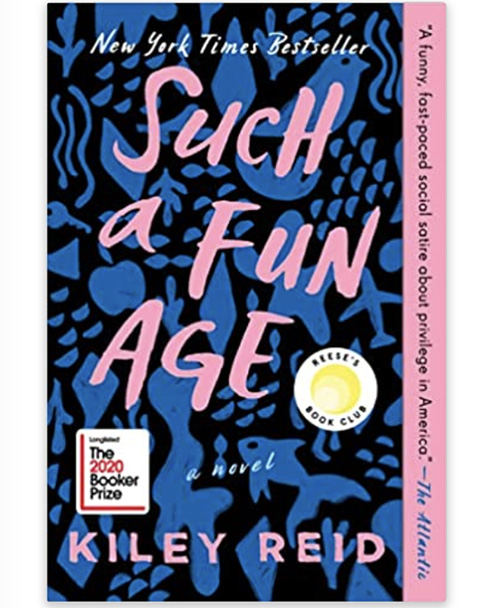 I'm excited to share that this is my 6th book read this month. This was a popular read a few years back, so I am late to the game… but it's been on my list for a while and I'm glad I read it.
This is a beautiful and fun loving story of race, privilege and acceptance.
When a grocery store sees Emira, a young black women out with a white toddler late at night, they immediately jump to conclusions of kidnapping. A small crowd gathers until finally the little girl's father is called to the scene and clarifies Emira is their nanny.
Alix, the wife and employer continues to "try and do right" by Emira… but somehow she continually thinks she has to help guide, fix and teach Emira how to do life better. This book covers the true difficulties of figuring out life, dealing with complicated relationships and navigating privilege all in a fairly lighthearted context.
I enjoyed this read and think there is sadly too much truth to much of it. We all can continue to do better. 4 out 5 Such a Fun Age by Kiley Reid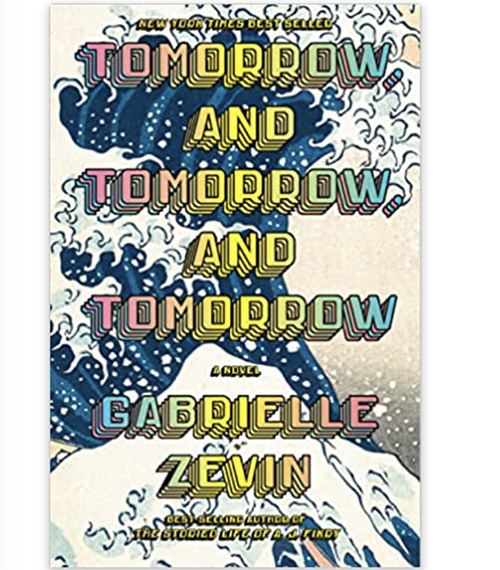 This was my local bookclub's February read. It's a beefier book in size than some, coming in at 400 some odd pages.
This is a story about three friends who are drawn together by their love of video games. This isn't a book I would typically pick up as I'm not a gamer on any level, but really the story isn't about games. It's about friendship and the love each of them has for the others. The story follows them from childhood into adulthood.
I really became engrossed in the story of these three people and found myself not wanting to end the book. I wanted to know what became of them as they moved into their 40's.
Although it was a long book, I found it an enjoyable read. 4 out of 5. Tomorrow and Tomorrow and Tomorrow by Gabrielle Zevin
8. Educated by Tara Westover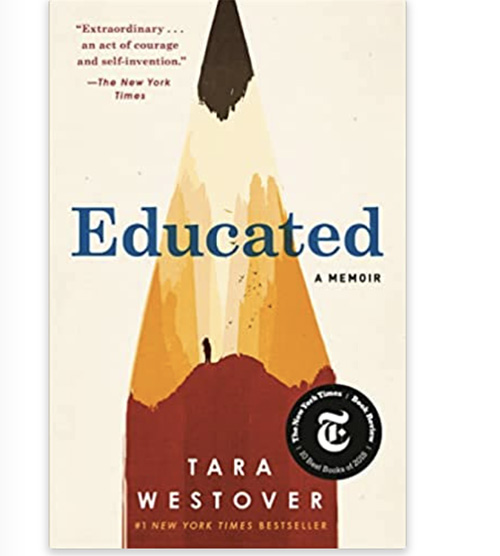 Wow. I have had this book on my list to read and I'm so glad I made the time for it.
This was a powerful memoir of Tara Westover, who was born and raised in the mountains of Idaho by a VERY conservative/survivalist Mormon family. Never being allowed to receive a formal education, her life was extremely isolated from mainstream society and along with having a very dysfunctional (most likely bipolar) father and an abusive brother, Tara thought of herself as corrupt for wanting more than just "motherhood" in life.
Following an older brother's direction and guidance, she began learning math and science in their dark basement, eventually taking the ACT, being accepted to Brigham Young University, Harvard and a PHD from Trinity College in Cambridge.
4 out of 5 on this one for me, Educated by Tara Westover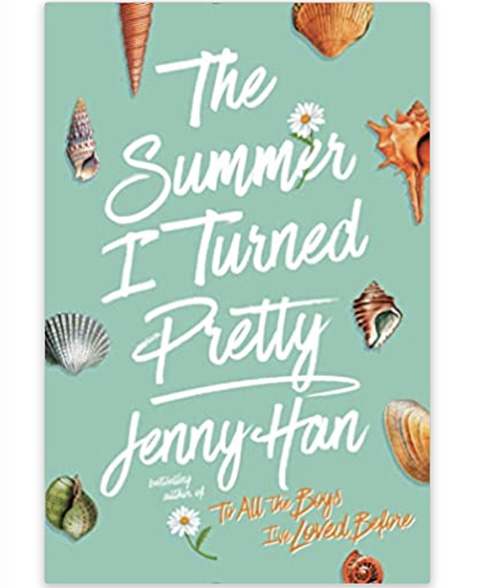 I had been looking for a light easy read when I stumbled upon this available book at the library. And… I should have known better just by reading the title of the book… but I actually enjoyed the movie "To all the boys I've Loved Before" so I thought it was worth taking a chance.
I think this was a book for high school girls. And not that there is a THING wrong with innocent and sweet, but I felt like I was reliving 10th grade crushes with the inner dialogue of the main character. It was the story of summer loves. It was sweet. Not bad at all, just… 10th grade girl sweet.
I gave it a 3 out of 5, not a bad read at all… just maybe not for a 42 year old woman. The Summer I turned Pretty by Jenny Han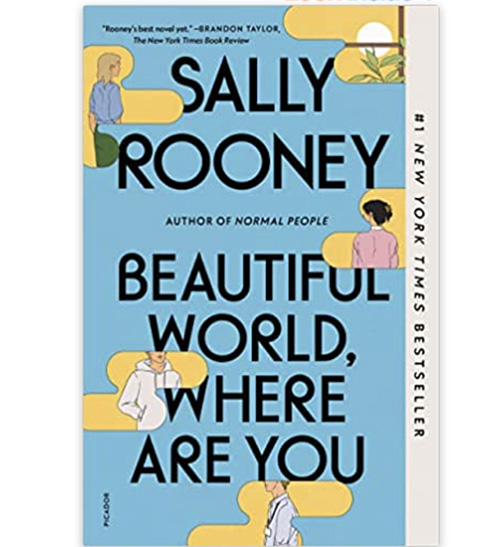 I found this book in the library and had heard it was a good one, so I gave it a read.
It definitely had some more mature scenes, so be warned – but I liked that mixed into more of the drama/romance styled writing the author wove in discussions about Jesus and religion, as well as mental health.
Alice, a novelist, meets Felix and asks him if he'd like to travel to Rome with her. Meanwhile her best friend, Eileen is getting over a breakup, and slips back into flirting with Simon, a man she has known since childhood.
They worry about their friendships, their place in life and the world they live in.
3.5 out of 5 It was actually a good read, but… not quite worth a 4 to me. Beautiful World, Where are You by Sally Rooney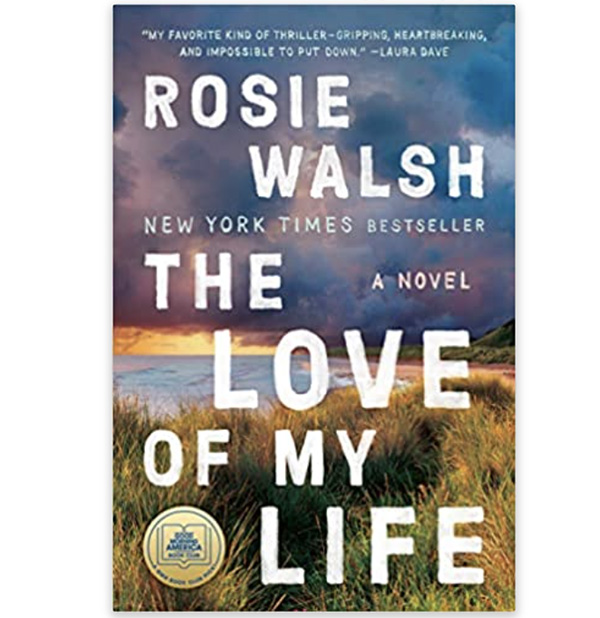 I love a good mystery and this looked like a decent one… it ended up being much better than I thought it would be!
Emma loves her husband Leo and her daughter Ruby, but almost everything they know about her is a lie. However, when Emma suffers a serious illness, Leo copes by doing what he knows best – researching and writing about his wife's life. He starts to find things about her past that don't seem to quite add up and slowly begins to realize the woman he's been married to for 10 years doesn't exist.
She has to try and convince him that she does love him… but she also has another love of her life. I made some guesses at what would happen and although I wasn't completely correct, I was on the right track. Fun mystery read.
4 out of 5 The Love of my Life by Rosie Walsh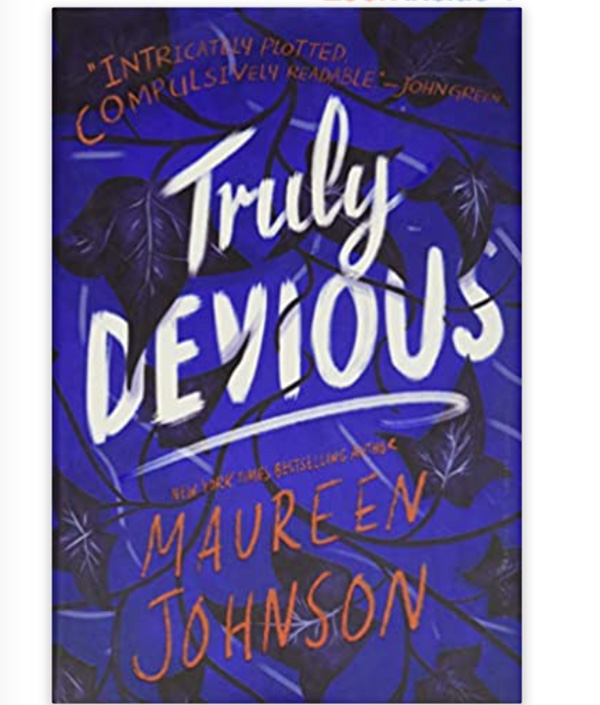 I picked this up as a quick audio read (listen) while I was doing a big wall painting project. It looked interesting and an easy mystery read and that's just how I would describe it after finishing.
Ellingham Academy is a private school for the brightest thinkers, inventors, and artists, founded by Albert Ellingham in the 30's. However, shortly after the school opens, his wife and daughter were kidnapped. The only real clue was a riddle listing methods of murder, signed with the false name "Truly, Devious."
Fast forward to current time and Stevie Bell, a true crime junkie, is starting her first year at Ellingham Academy and she plans to solve this cold case.
Truly Devious makes a return and someone dies. Who did it???!
The storyline was fine. It was an enjoyable read, but something about it never quite gripped me. I give it a 3 out 5, simply because it was good, but not spectacularly good. Truly Devious by Maureen Johnson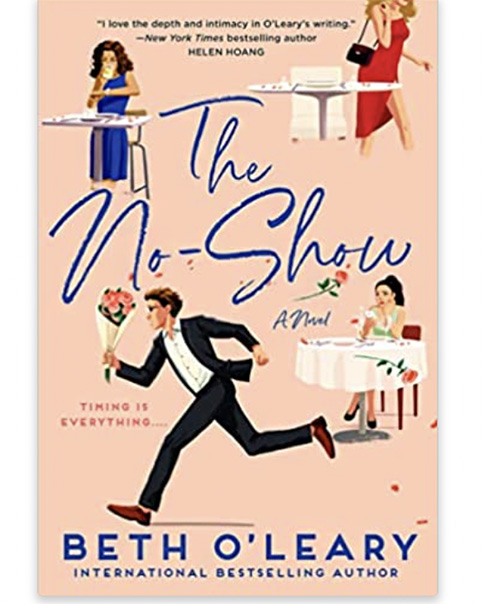 Sometimes you need a light fluffy book and this fit the bill. I'm not sure where I heard about this book, but I had put it on hold on Libby so when it became available I was looking forward to reading it.
The storyline is about three different women who are all stood up by the same man. There was a twist at the end, I didn't anticipate… but… I don't know I never really got into this book. I think although I was looking for something light and fluffy, I also wanted something more captivating.
3 out of 5 The No Show by Beth O'Leary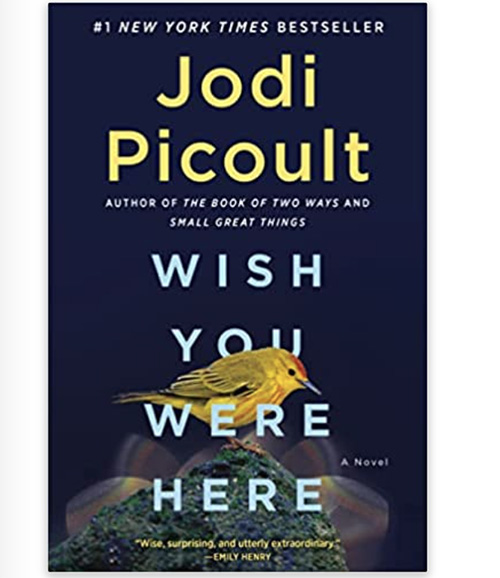 I was excited to read this book. It got decent reviews on both Goodreads and Amazon and… I don't know I didn't love it. The first huge section of the book felt so very slow to me and then you find out, it's nothing like you thought. So then I got really excited and thought I was going to love it because I love a good plot twist, but then… it took such an odd turn and went down a pretty bizarre route. I read reviews saying people were, moved to tears and had such an emotional reaction and wow – I just didn't.
It was a story of a couple right at the start of Covid, navigating life and sickness and travel and life after. I can't share too much or it will ruin the book.
3 out of 5 for me. It wasn't a bad read, but it never really pulled me in. Wish You Were Here by Jodi Picoult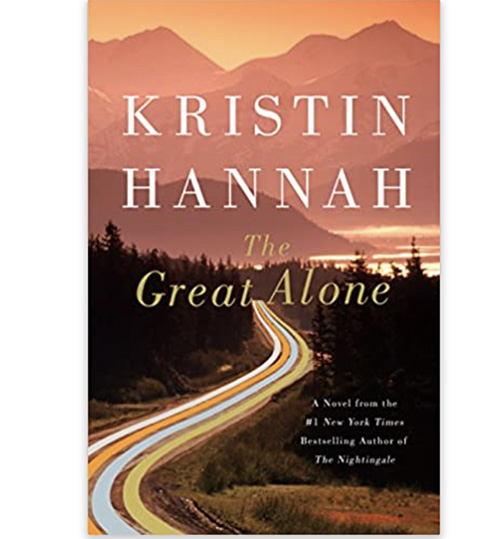 This is my fourth Kristin Hannah book and I've decided I just like her writing. I like that her main character is typically a strong woman. To be completely honest, all four of her books have been fairly depressing. They aren't easy love romances or ones where the man sweeps in to save the day and I think I like that.
The Great Alone is set in Alaska in 1974. Ernt Allbright, comes home from the Vietnam war a violent man. After losing job after job, he decides to move his family to Alaska where they will live off the grid in America's last true frontier.
Leni, his 13 year old daughter is caught between her increasing violent father and her tender mother. Leni is desperate for a place to belong and is hopeful the vast empty, but beautiful Alaska will provide that.
It's a story of human frailty and resilience. 4.5 out of 5 The Great Alone by Kristin Hannah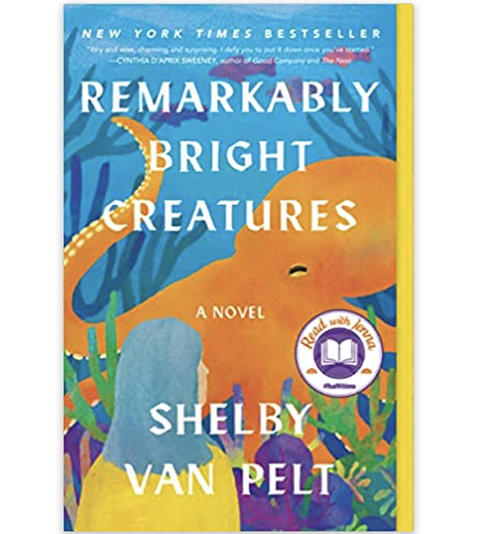 This is my local book club's March read and I wasn't sure when we first picked the book. One of the main characters was a Giant Pacific Octopus. Hmmm… but I'll be honest, I enjoyed the book!
This is a story sort of similar to A Man Called Ove (I LOVED that book) about a widow's unique friendship with an octopus as she is the night janitor at a local aquarium.
After Tova Sullivan's husband died, she began working the night shift to keep busy. However, Marcellus, the octopus, knows more than anyone can imagine. Incredibly enough, Marcellus even figures out what happened to Tova's who died at 18 years old and it's his mission to "tell" Tova before he dies.
This was a unique and enjoyable read. 3 out of 5 Remarkably Bright Creatures by Shelby Van Pelt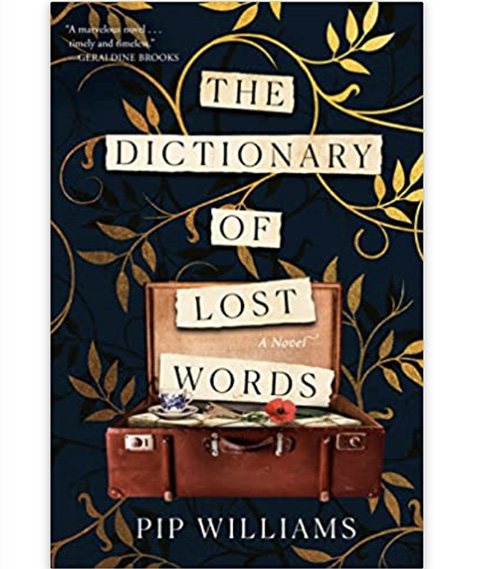 I choose this book for my 4WomenReading online bookclub's April read. I was so intrigued by the concept of the storyline. It takes place in the late 1800 in England. It's the story of the first edition of Oxford Dictionary being written and published – which words would be included in the dictionary and which words would not. All the checking to make sure the definitions were clear, concise and accurate was life giving to the people working in the scriptorium (the place that words were written down).
I enjoyed this book. It felt SO CLOSE to be great and just wasn't. I loved learning more about words and their origins and the documentation process. I found the first 1/3 of the book which was about that – to be fascinating. The middle 1/3 of the book was much slower to me. It chronicled Esme's abuse in school, growth into adulthood, an unwanted pregnancy, working as a young woman in a time where women didn't often work outside the home, fighting for women's suffrage, the Great War, falling in love, tending to fallen soilders, etc… I enjoyed this portion, but really I wanted more Dictionary talk. It felt like every side story that could be added in… was added in.
If you do read this book, don't give up because the last few chapters tied things together a bit more. Words are powerful and we often take their meanings for granted. This brought the use of words and language into a new light for me.
*Don't miss out on reading the Author's Notes at the end.* So fascinating to hear how the real history was woven into Williams novel. 3 out of 5 The Dictionary of Lost Words by Pip Williams
-Ready to check out my Favorite Fiction Reads of 2023 –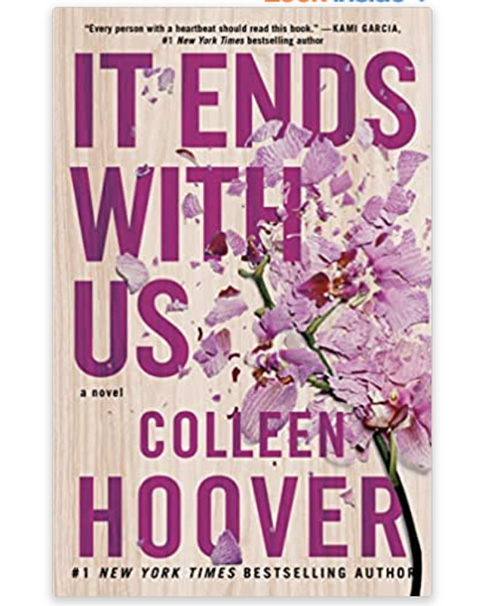 Warning : This is a good book, but covers topics of domestic abuse, sex and married rape.
The story follows Lily who had an abusive father but has worked hard to create the life she always dreamed of. She ends up starting a floral business in Boston and slowly falls for a neurosurgeon named Ryle Kincaid. However, although she loves him, enormous red flags arise with time Ryle. Plus there is always her first love, Atlas who suddenly reappears in her life.
This book got great reviews on Goodreads and to me it felt, meh. I think I'm wanting more from books right now. I was intrigued because Colleen's next book, "It Starts with Us" picks up right where this book ends… so that seems interesting. How many books do I finish and wonder what are they doing next though? So I may read it to just complete that character journey.
It certainly wasn't a bad book, but just a 3 out of 5 for me. It Ends with Us by Colleen Hoover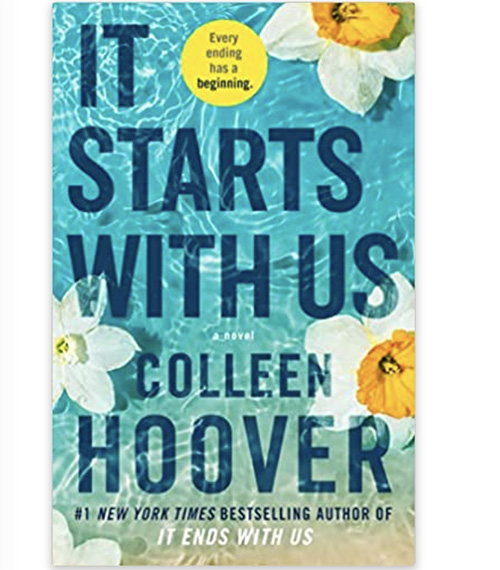 This is the sequel to It Ends with Us by Colleen Hoover. I felt like I HAD to read the next book, even though I only gave It Ends with Us a 3 out of 5. It picks up right where the first book left off and I think because I so disliked the abusive husband in the last book, I am enjoying this book more with a new main character.
This was a better read for me than It Ends with Us, but I wasn't wildly in love with either of them. 3.5 out of 5 for me on this 2022 It Starts with Us by Colleen Hoover read.
20. Mad Honey by Jodi Picoult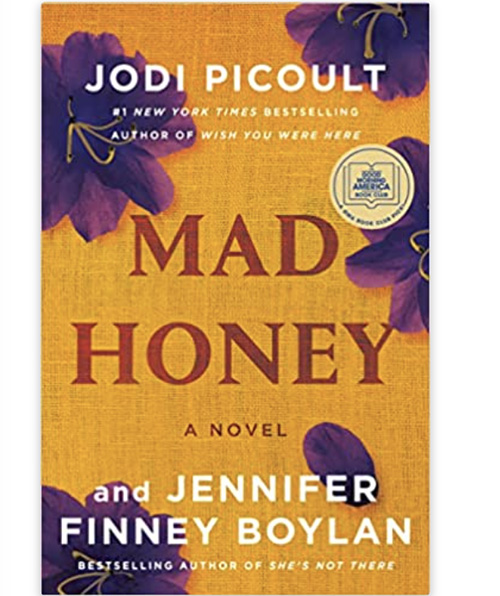 Such an interesting read. I went into it thinking the book was about one thing and then WHOA it turned out to be about something completely different.
The first half of the book was very interesting and about Olivia, her abusive marriage, her son's new budding love interest Lily and so much about her bee keeping love. I loved every time she talked about her love of bees, I don't especially like bees personally… but I found it really interesting. Then Lily is murdered and Olivia's son is the prime suspect on trial.
AND THEN almost exactly at the halfway point of the book, the entire book turns heavily to the topic of transgender. I did not see that coming. It was an interesting read, but I guessed who killed Lily almost immediately… so to me this book seemed less like a drama/mystery novel and more about opening the reader's eyes to transgender equality.
2 out of 5 for thinking the book was one thing and then it being completely something else. Mad Honey by Jodi Picoult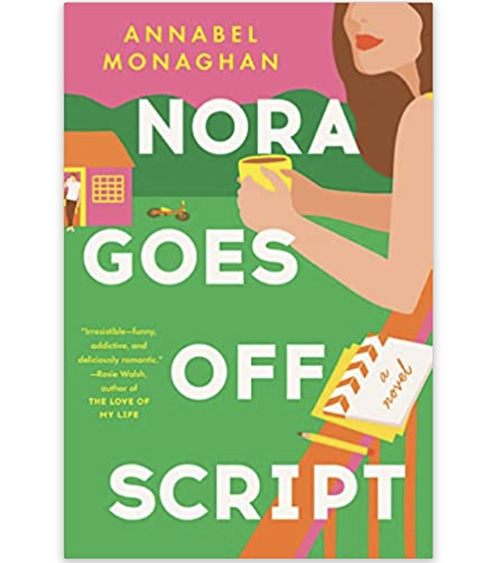 This was a very quick read for my local bookclub for May. The more I read in general, the more I realize this genre of books are not my favorite.
I didn't dislike this book, but in general I don't gravitate to "rom com" type movies – so I don't necessarily like that style of book either. Storylines with everything nice and tidy and people falling deeply in love in the most perfect romantic way… tt doesn't feel realistic to me, so I get bored.
Regardless, this book did hold my attention more than some – so that's saying something, I suppose. It was sweet and nice and all the things I mentioned above. 2.5 out of 5 for me, just because I find these books a little dull. Nora goes off Script by Annabel Monaghan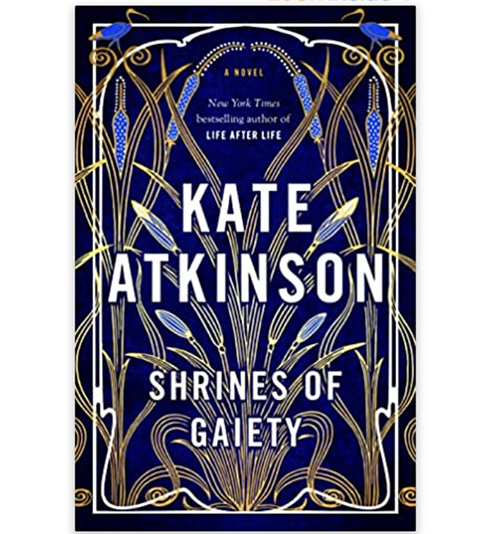 I was recommended this book by a friend and was excited to read it.
Sadly, it felt PAINFUL to get through for me. And not because it was a bad storyline or poorly written, but more so because there were so many characters that I was constantly forgetting who was who and what their role in the book was. I started taking notes to try and keep everyone separate in my mind, but eventually gave that up.
I think if there were half the characters + half the storylines, I would have enjoyed it more.
It was set in London in the Roaring Twenties. The book centers on the infamous London nightclubs owned by Nellie Coker, who was loosely based on Kate Meyrick in the 1920's.
2 out of 5 (sorry Christian) for me on this one. Shrines of Gaiety by Kate Atkinson
23. The Push by Ashley Audrain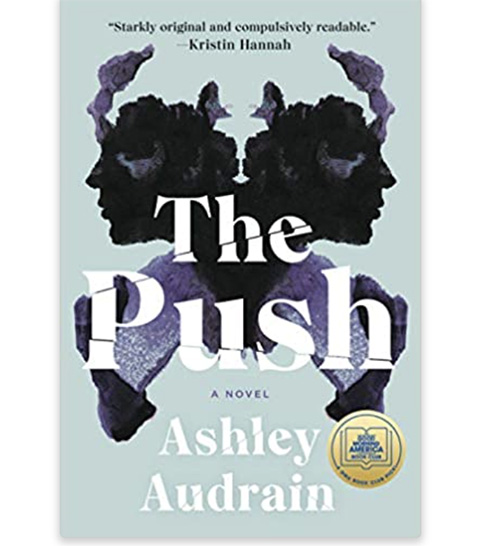 This book hooked me IMMEDIATELY. The Push is a suspense thriller and very twisted, but honestly I couldn't put it down.
It follows Blythe and her journey as a mother to two children, Violet and Sam. It talks about child abuse, mental health (including post-natal depression) and the overall darkness of character. This book also follows motherhood and the ideas of nurture vs. nature. I know this isn't selling the book, but it was really well written and I found myself wanting to finish the book as quickly as I could to find out what happens.
This read HOOKED me until the very last minute – as I waited for some mind blowing twist that I never saw coming and sadly, the last sentence felt like a "duh, we all knew that" kind of moment. I suppose not all suspense thrillers need huge twists to still be good reads, but I felt a little disappointed to be honest. It felt like the entire book kept building up to the ending and then not a big ending at all.
However, I still really enjoyed this book and hate to mark it lower, so I'll give it a 4.5 out of 5. I wanted it to be a five, but five are saved for FAVORITE BOOK rankings, so 4.5 it is. The Push by Ashley Audrain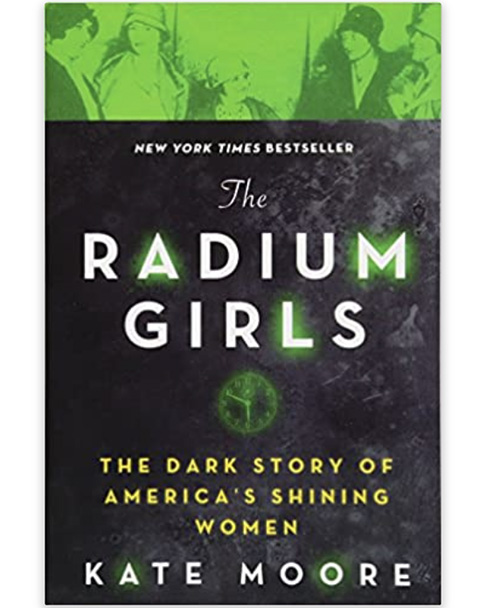 I'm reading this with my 4ReadingWomen online bookclub for the month of June. It's a fascinating historical fiction book about the women of 1917 working in factories that painted Radium onto watch dials and numbers. I'm just about a 1/3 of the way through it and it's already so heartbreaking to learn more about these poor women who just had no idea they were poisoning their bodies working in this "prestigious" job.
In the end, I struggled with this book. It was heartbreaking to read and important history to know more about… however, I didn't feel like it read well.
It felt like I was just reading a bunch of facts put into story form, which was a weird. I am glad the Radium Girl's story is being shared, but felt like it could have been written better.
3 out of 5 for me. The Radium Girls by Kate Moore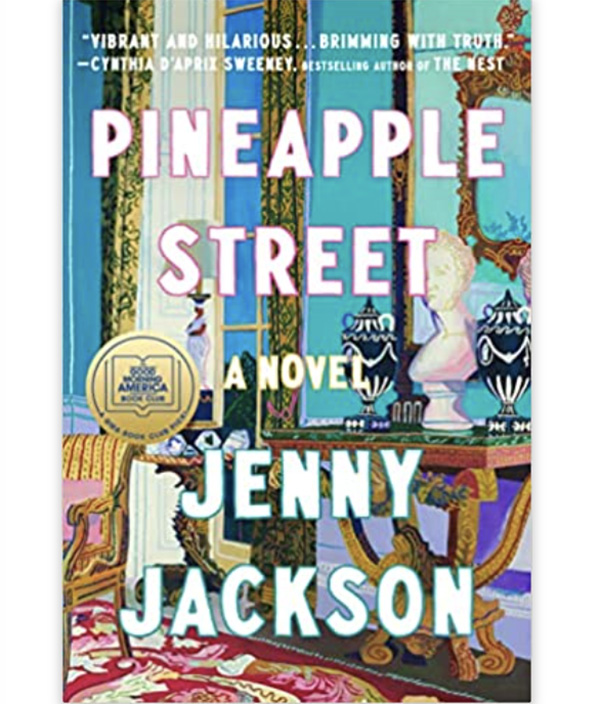 This book I listened to while building my dog a Modern MCM Dog house. It was a light and fun read about the ongoings of the rich and elite of New York City. I enjoyed it and thought it was a perfect summer read.
3.75 out of 5 Pineapple Street by Jenny Jackson
Want to check out all my best books to read on Pinterest?  Check them out here.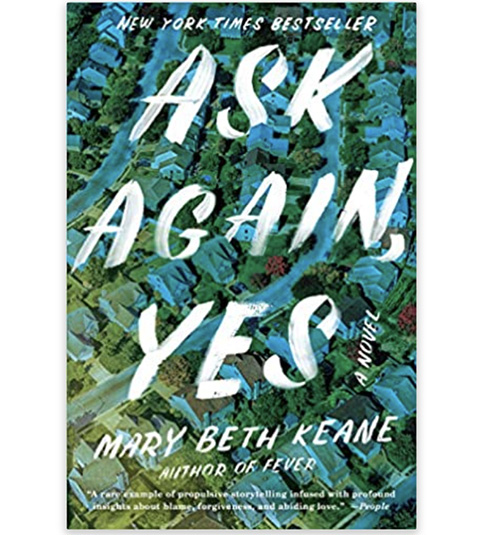 I'm a little more than halfway through this book and I'm really enjoying it. It's a little dark, but also written in a light hearted manner. It's about family forgiveness, loneliness, mental health and love. This may end up being a 4 out of 5 when I'm done!
Finished this one and I really liked it… it felt like an authentic story of a family going through the ups and downs, making choices to do the hard work and remembering what matters most. It got less dark as the book went along and became more about family.
4 out of 5 Ask Again, Yes by Mary Beth Keane
27. Beartown by Fredrik Backman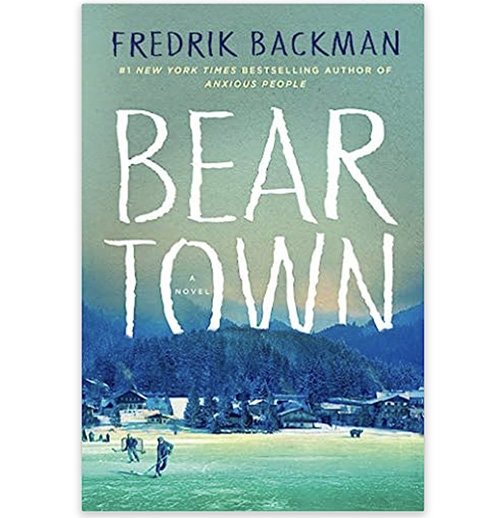 I'm so behind on reading this book but I love Fredrik Backman and am excited to read it.
This was an intense read and let it be known a trigger warning for rape. It's the story of a small town who is known for rallying behind and wildly supporting their boys who play hockey. However, a week before the team makes it to the finals, a key player is accused of raping a local girl. So quickly the entire town rushes to defend the player and men in general.
It was heartbreaking to read how alone most girls probably are in these scenarios and how quickly the narratives are turned against them. This was a book that is important to read, but I would necessarily say that I loved reading it. I felt like I wanted to jump into the pages and hug numerous characters and tell them someone loves them and they are valuable aside from their sport.
Fredrik Backman is a wonderful author and does such a wonderful job highlighting the realness of life. Even though it was hard to read and even though most of the book was on a very difficult topic, 4 out of 5 for me. Beartown by Fredrik Backman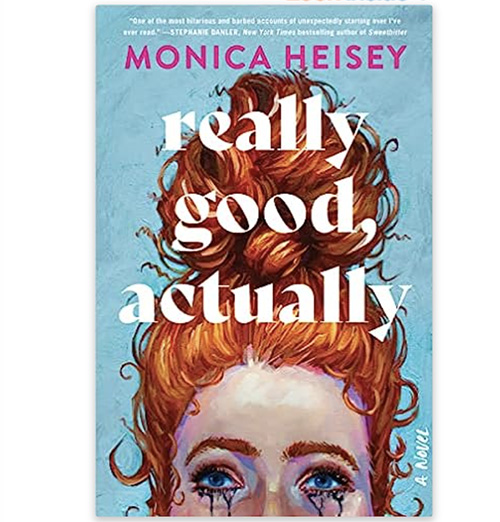 I LOVED this book. It's about a women going through a separation and divorce, so clearly not a light hearted topic – but I thought the writing was hilarious. Then I come to find out that the author, Monica Heisey is a comedian… so now it makes more sense.
It's definitely not a romance rom/com book, but it's light and funny and I throughly enjoyed it.
4 out of 5 Really Good, Actually by Monica Heisey
29. The Maidens by Alex Michaelides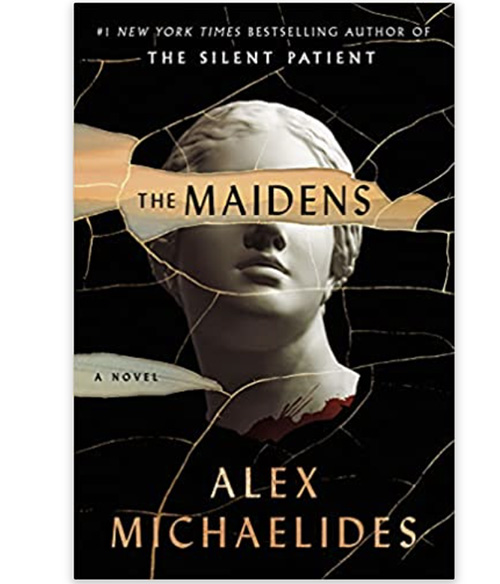 I looooooooved The Silent Patient by Alex M, so I am really excited to read another book by him. I'm about halfway into this one and I've got to say, I am loving this one also so far!
This was a great suspense read, how I still liked The Silent Patient better, but it was still really good. I also love when authors mention other books they've written into the story line and then happened a few times – little "book Easter Eggs".
If you have a knowledge of Greek Mythology this book would be even more symbolic and interesting, but I have no knowledge of it and still enjoyed it.
4 out of 5, fun suspense read The Maidens by Alex Michaelides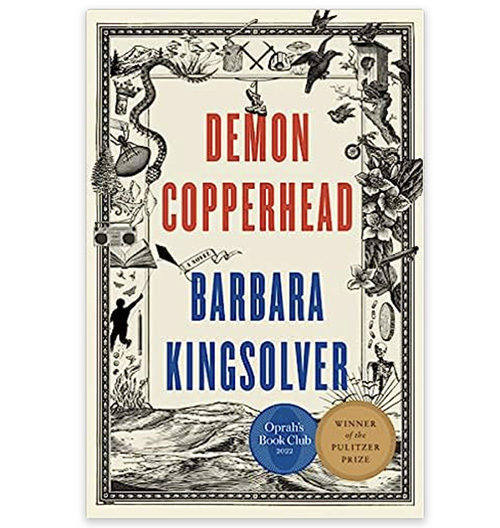 I'm reading this book with my local bookclub during the month of July.
This is the story of Demon, a boy who grew up in a trailer in the rural South with his on and off again drug using mother. This book follows him on the many many downturns and wins that his life takes and through it all his fierce talent for surviving. It touches on rural life, foster care, low income, drug abuse, lack of education and inner strength.
Beautiful story, hard topics but written so very well. This isn't a light fluffy book, but there are many comedic moments mixed into the hard. 4 out of 5 for me. Demon Copperhead by Barbara Kingsolver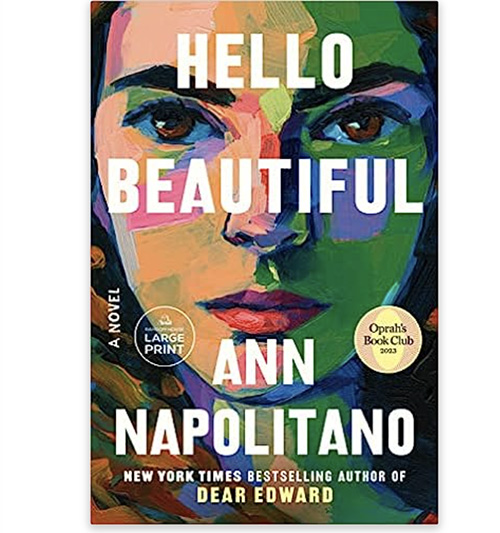 I'm reading this book with my online bookclub for the month of July and it was on Oprah's Booklist also – I'm excited to read it.
I LOVED this book. It was not a short read, a little over 400 pages but I thought it was a beautiful story. There are many characters in this book, but it's mainly about four sisters from childhood to adulthood and the evolution of each of them in their perspective lives.
I really loved the love and connect the sisters had for each other and the way they brought William – a very different personality into their fold and protected and loved him so well. I loved their father, Charlie and the creative, inspiring and stable person he was in their family. It was touching and sad and beautiful. I can see why so many people enjoyed this book and called it a modern day Little Women. Now I want to re-read Little Women!
4.5 out of 5 for me Hello Beautiful by Ann Napolitano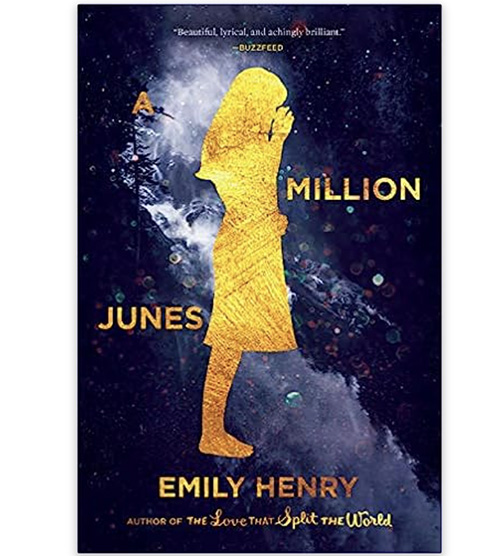 Emily Henry books are often called light beach read romances – which some ladies loooooooove and some have to be in the mood for. I'm often not a huge beach read romance girl, but my friend recommended this book and I'm not a lover hater – so I gave it a try.
This was not EH typical book, in my opinion. The story is set in a small town in Michigan and the O'Donnells and the Angerts have been fighting for generations (very Romeo + Juliet vibes). But that doesn't keep June O'Donnell fighting as she may, from falling for Saul Angert, the son of June's father's mortal enemy.
This is where the book takes an interesting very "non beachy love story" read turn… the O'Donnell family's home has magic in it and the love of June and Saul triggers dark ghosts chasing them, as well as them being able to walk into scenes from their past that help to uncover the real reasons there were feuds in their families. It was beautiful and touching and also weird, ha.
I enjoyed it, but in general don't love stories about ghosts and time travel so a 3 out of 5 for me. Not a bad read at all, just not a favorite read. A Million Junes by Emily Henry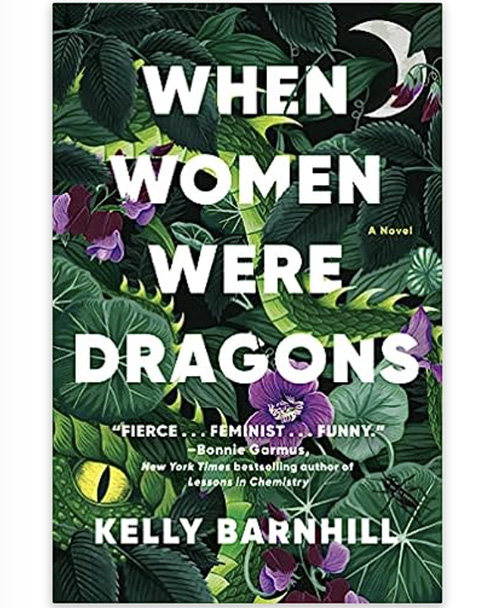 I saw this show up somewhere and really was intrigued by the idea. It's set in the 50's where thousands of woman have spontaneously transformed into dragons. (Now, let me stop and say… I am not a dragon loving, fairies and elves, mythical reader. This is not your typical "dragon" story.)
In a world meant to keep women small and a time in history were women were secondary in every sense of the word, incredible things were taking place. Once women began to realize their full potential and push back against the men that are trying to take that away, they incredibly transform into dragons. Some dragons take revenge on the men in their life, but others continue to love, care for and nurture.
The story follows Alexandra (Alex) who works hard to reach her academic goals while her mother, aunt and father all in various ways, have left her on her own.
This is a story of the strength of women, even in adversity. It sounds like such an odd story line, but really it was so so good. I really enjoyed it.
4.75 out of 5 When Women were Dragons by Kelly Barnhill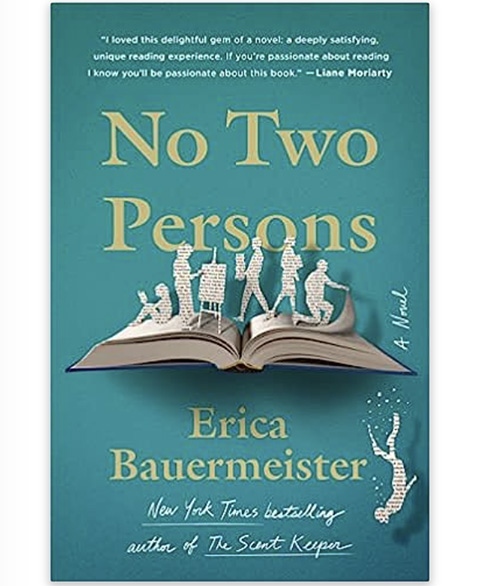 I started this book and got busy and had to return it to the library. But I finally had a free moment and was able to pick it up and finish it.
Thoughts… it was an interesting read. The story line is the first handful of chapters area about a women writing a book loosely based on her adventurous brother. Then the next 9 chapters of the book is about how various people out in the world interpret, connect and value the book. It touches on the saying of "no two people read the same book".
It almost reads as a book of short stories due to there being no connection between the 9 people other than the book they read at some point in their life. I liked the idea of how each reader takes something completely different from the book because being in two bookclubs I always find it interesting how all of us view the same book so differently.
However, it felt like I didn't get to know any character very well because they only had a chapter or so devoted to them. Just when I started to connect with a character or what to know more… the chapter ended and so did their narrative.
In the end, I was glad I finished it, but it wasn't a wildly favorite read. Interesting, but just okay. 3 out of 5 for me. No Two Persons by Erica Bauermeister
35. Little Women by Louisa May Alcott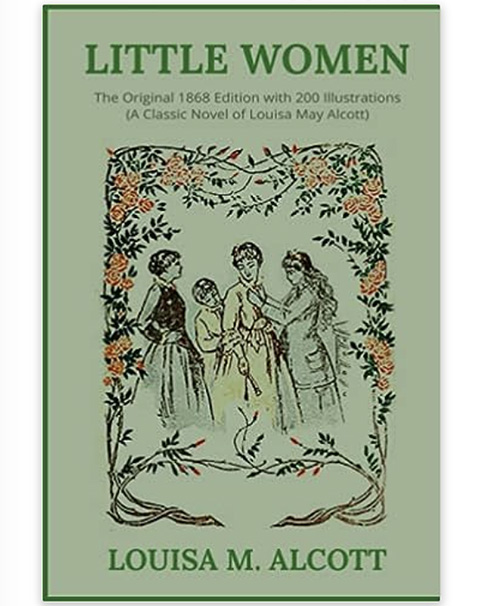 After finishing Hello Beautiful which numerous times referenced Little Women, I decided I wanted to reread it. I am pretty sure I read it in middle school, but that was so long ago. I decided it was time for a refresher! Here we go.
This was a sweet read. I have mixed feelings about it, as it certainly is a classic – right up there with Pride and Prejudice, but also it feels SO very dated.
Women mostly living to entertain and take care of their husbands is not a life I think many want to lead anymore. However, if you can look past some of those antiquated things – it's a darling book with darling sentiments. Four sisters and their futures play out before them in this sweet classic.
It's one we should all read, but I wouldn't say it was a huge favorite of mine. I read it to read it, not because I loved it and wanted to keep going. Many people LOVE this book, so don't come after me but 3 out of 5 Little Women by Louisa May Alcott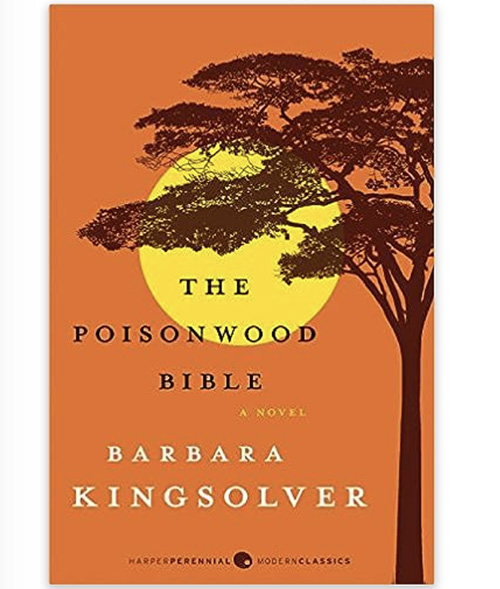 My online 4 Reading Women bookclub read this for September. I had just finished Demon Copperhead last month and The Poisonwood Bible is written by the same author. I've head it was even better.
Some books hook you right away and this was one of them. It's the story of a 1950's evangelical family moving from Georgia to the Congo of Africa to become missionaries. Wow, there is so much to unpack in this book. Lots of topics are covered in this book and honestly I thought written so well – religion, politics, compassion vs fear based living, male dominance, emotional abuse, community, etc…
I found it fascinating how unprepared in nearly every regard the Price family was for their move to the deep jungles of Africa and after only staying there maybe two years… it takes them their lifetime to process and come to terms with many of the decisions they made while there.
It is a long book and probably a few sections should have been condensed, but I still really thought it was a good read. 4.5 out of 5 for me! The Poisonwood Bible by Barbara Kingsolver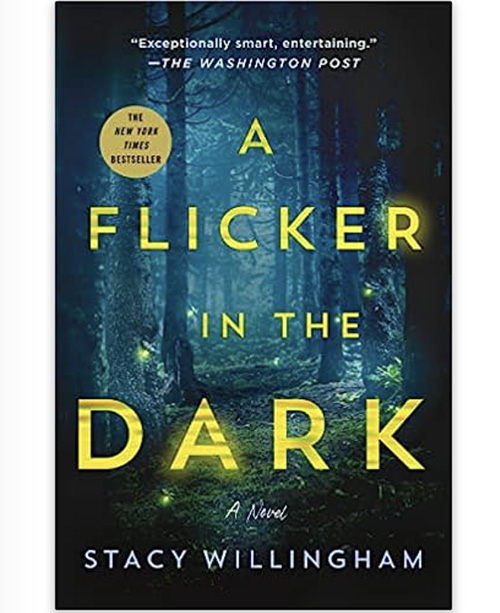 I don't like scary movies AT ALL. I don't like even watching the News sometimes, but I really enjoy a good thriller book. I think what I like most of all is knowing everything I think will be completely uprooted at the end of the book. The mystery of it all gets me every time!
The other interesting thing about this book is that I was listening to it and on chapter 3 missed who a character was. I did a quick Google search to figure out who was talking and IT TOLD ME THE END OF THE BOOK. There was no "spoiler alert" or anything, I was so annoyed.
SO, when I say that I really enjoyed this book (all the while knowing from Chapter 3 onward who "did it") you should know it was a good read. There were so many twists and turns and that's just how I like it. I did sort of have an idea of what was going to happen with a few plots, but still thoroughly enjoyed getting to the end. If you enjoy thrillers, this was definitely a good one.
4.5 out of 5 A Flicker in the Dark by Stacy Willingham
Shop my 2023 fiction reads…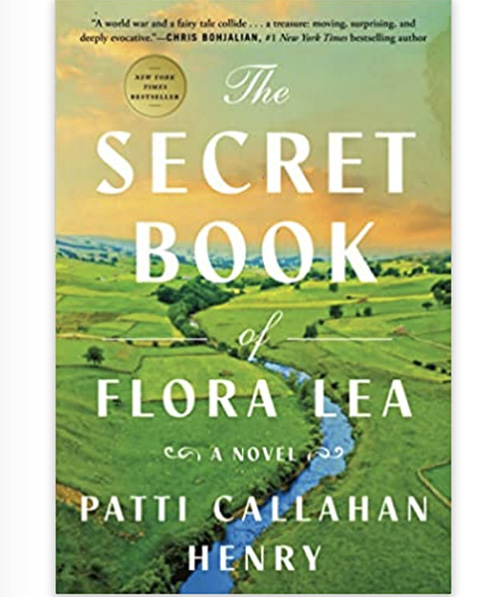 I struggled with this book. I think the illustration on the cover drew me in and I bypassed delving too deeply into what it was actually about.
Here is the Amazon synopsis… When a woman discovers a rare book with connections to her past, long-held secrets about her missing sister and their childhood in the English countryside during World War II are revealed in this "beguiling blend of hope, mystery, and true familial love".
After finishing the book, I have to say it definitely got better as the story goes along. It was such a slow start for me that I almost gave up on it, but with time it really did improve a few more chapters in. I also found it fascinating to read a book about how the British sent away their children during the war to keep them safe. I enjoyed this read, but wasn't obsessed with it.
I'd say 3.5 out of 5 for me. If you love stories of fantasy and war and mystery and love then this is the story for you. The Secret Book of Flora Lea by Patti Callahan Henry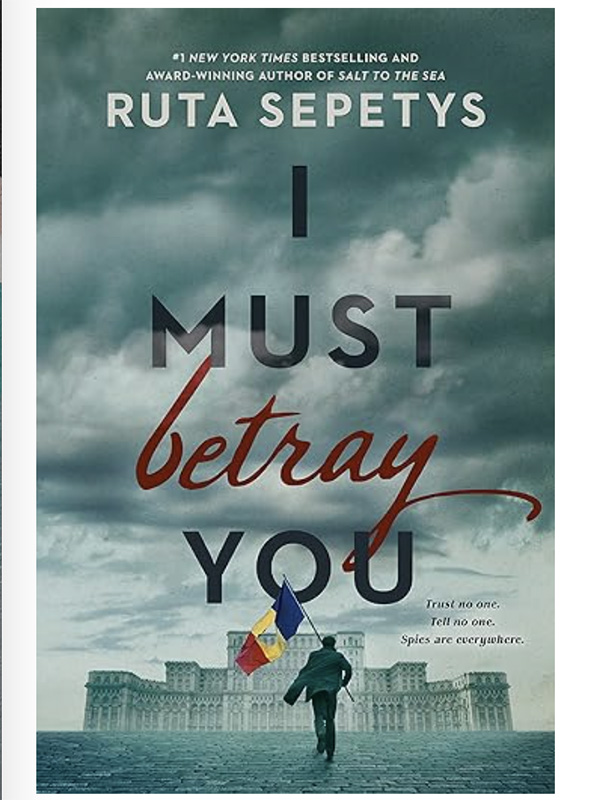 This is my local bookclub's September read. I am learning I enjoy Historical fiction and I was intrigued from page one. This book is wonderful, but also WHOA! The last third of the book took on a very intense prisoner of war intensity that I really didn't enjoy.
However, it was a very moving story that was eye opening to the REAL LIFE atrocities that the Romanian people went through during Communism. It made me very thankful to live in a free America.
It was set in Romania, 1989. Communism is crumbling all across Europe. 17 year old Cristian Florescu dreams of becoming a writer, but Romanians aren't free to dream – they are bound by rules and force.
Cristian begins to be blackmailed by the secret police and becomes an informer, somewhat against his will. And slowly he sees everything he loves taken away or broken… but the country is on the verge of a revolution and he wants to be a part of it.
The cost of freedom comes at a high price for him and his family in the end. 4 out of 5 only because it was a hard read for me at the end there, but I really liked the book otherwise. I Must Betray You by Ruta Sepetys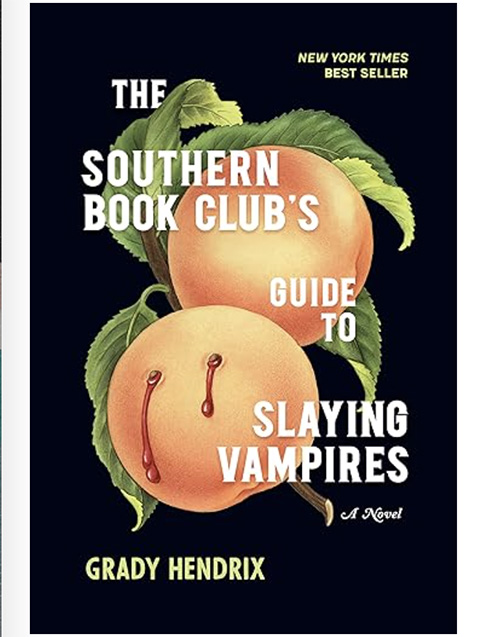 Well, here we go Vampires, ha. I've never read a vampire book before, but my 4 Reading Women online bookclub selected this book as we near Halloween. I'm sure it will be fine and at least I will be able to say I've read at least ONE vampire themed book. HA
Eeks, I finished it. What do I say? There were light and sweet moments like a good book about Southern women book might be – but also are vampires always so sexual?!! This was the story of four bookclub women who all love reading true crime books, while married to husbands who basically demoralize them at every chance they could. Chapter 21 had a scene with the wives and the husbands that literally made my blood boil… what I wouldn't have done to be in that conversation and reminded those women that they have a voice! But, I digress…
A very eery man joins their community and becomes quite chummy with all the men of the town. There are quite a few tense scenes, pretty gory moments and gross sexual scenes. I don't know what to say, I didn't love it. Maybe this is what all vampire books are like? I have no idea. I like a good thriller, but this was just not my favorite. I want more phycological thriller and less sexual/eating people vibe.
2 out 5 for personal preferences The Southern Book Club's Guide to Slaying Vampires by Grady Hendrix
Other genres of books I'm reading…
I'd love to hear what you are reading these days! Let me know below in the comments.