INSIDE : Learn how to slow down and create DIY Painted Nature inspired from "A Book that takes it's Time – An Unhurried Adventure in Creative Mindfulness." Enjoy living in the now with some of these helpful tips.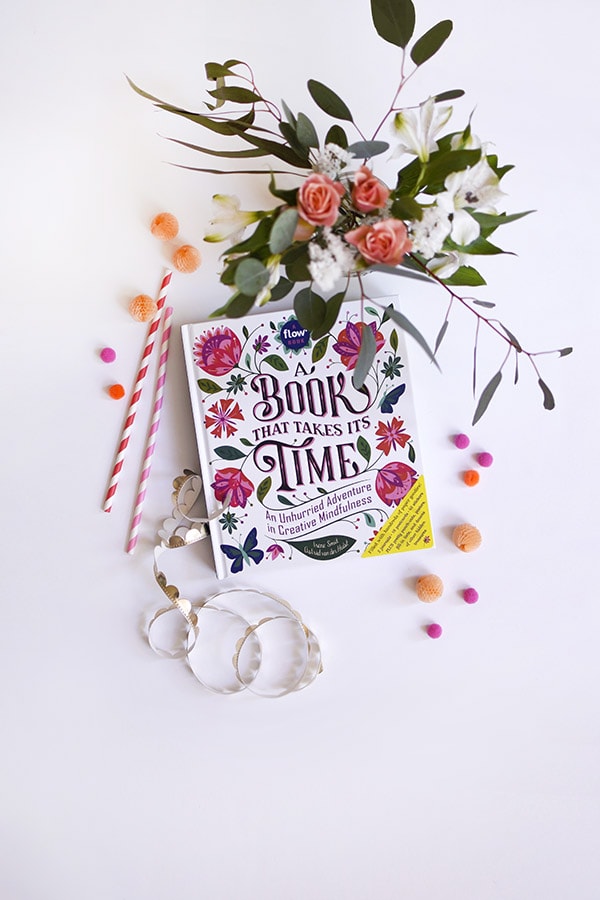 "Life is so much better when you enjoy living in the now, when you focus on the beautiful moments, and when you don't expect so much from yourself all the time." – Irene Smit + Astrid van der Hulst
I have been on a recent journey to slow down and savor the moment of life. Today I will be sharing how creating these gorgeous DIY Painted Nature pieces is helping me do just that!
I have partnered with Workman Publishing to share about this gorgeous new book, A Book that Takes it Time, An Unhurried Adventure in Creative Mindfulness. I am not entirely sure I have ever seen a more lovely and creative filled book.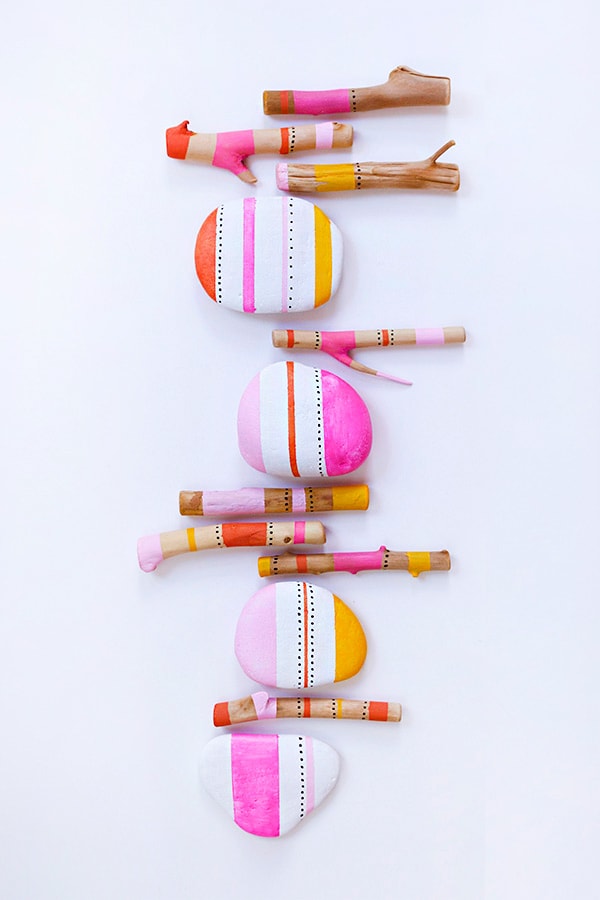 What is A book that Takes It's Time about?
This inspiring book is divided into six encouraging chapters. Each chapter focuses on taking time for breathing, learning, creating, reflecting, letting go and being kind. Each page seems to be more lovely and more enticing than the last.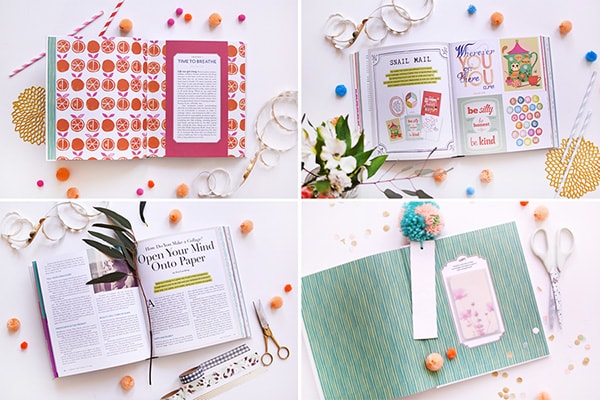 The authors guide you through the process of slowing down and giving yourself time away from the hustle bustle of life and just be quiet.
How can you make time for Mindful Creativeness?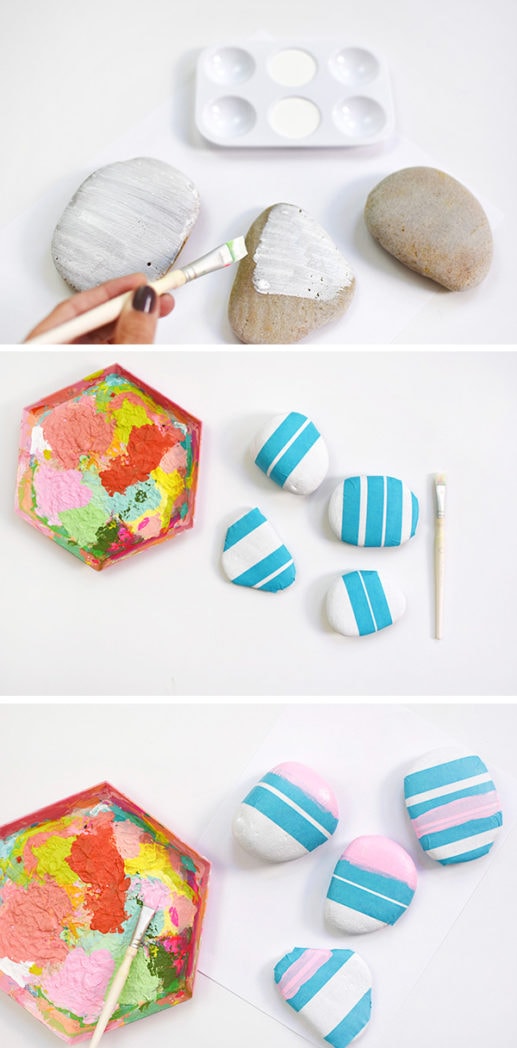 I took some time during the last few weeks and decided to follow their advice of letting go of filling my day with "busyness" and embracing creative play. I sat quietly in my home and painted smooth stones and twigs based on one of the book's DIYs.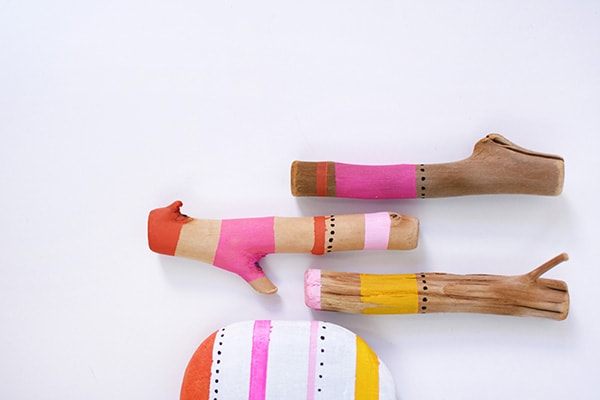 It was the most lovely time sitting and painting.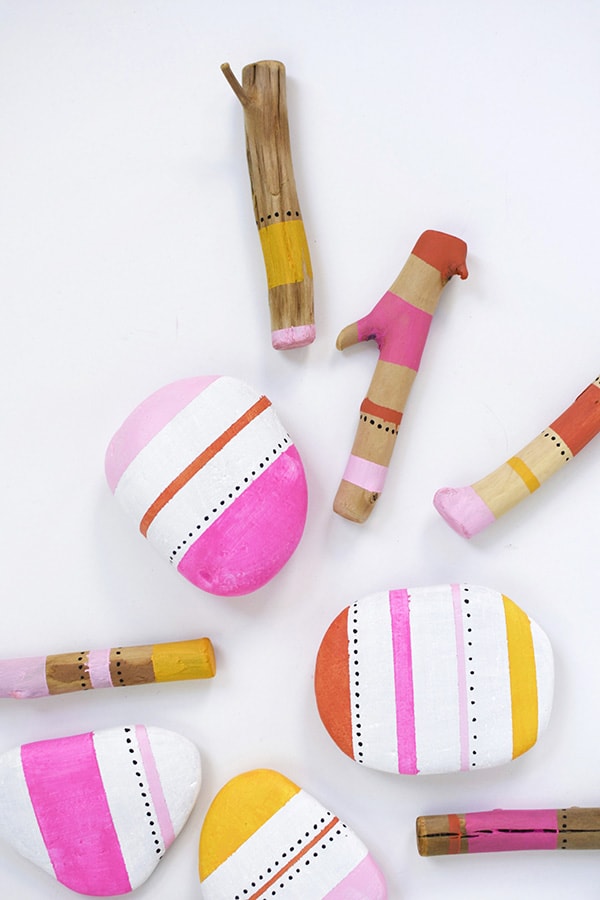 I've since set these colorful pieces of nature on my desk as reminders to keep taking time for mindful rest.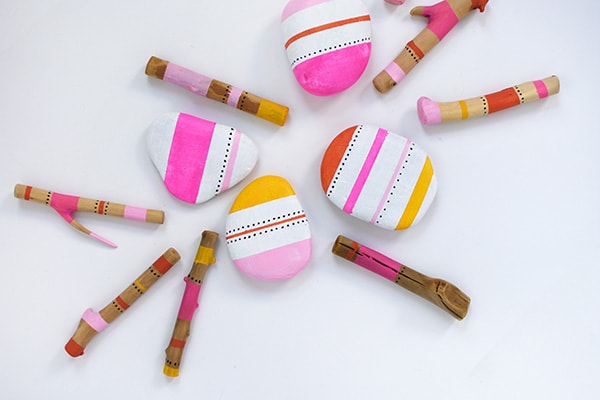 This amazing book is full of bound-in postcards, mini journals with writing prompts, tips for modern calligraphy, stickers, decorative papers for expressing yourself with collages and so many more fun surprises!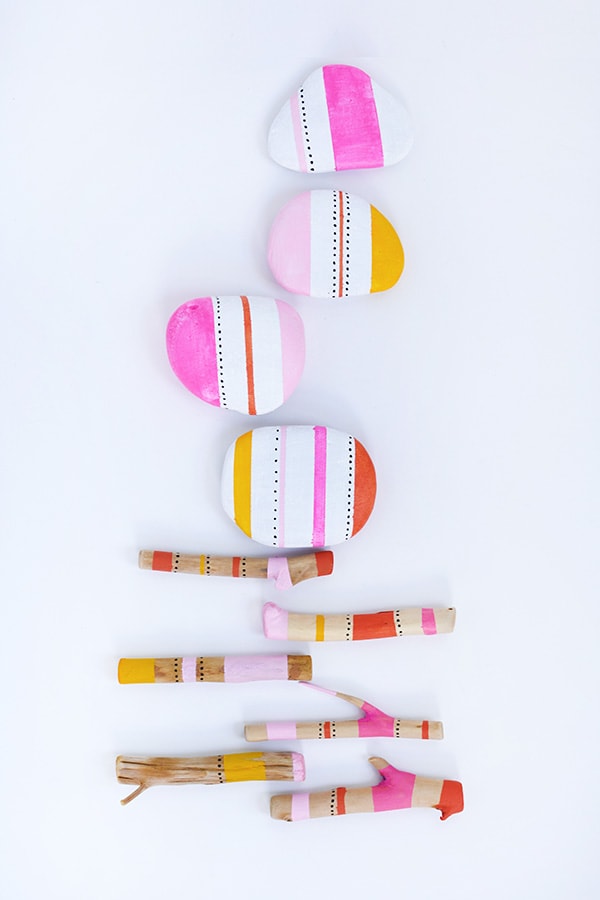 Over and over again, A Book that Takes it's Time encourages you to move slowly and with intention through the pages and discover that sweet place where life can be both thoughtful and playful!
Looking to dive a little deeper into Just Starting something new for YOURSELF? I'm SO THRILLED to share my Just Start ebook with you!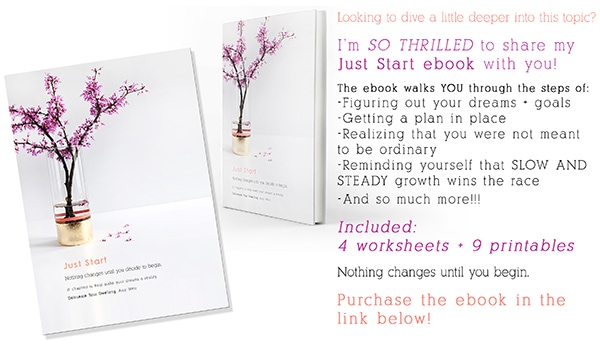 The link to purchase is below!!
A Book That Takes Its Time: An Unhurried Adventure in Creative Mindfulness is by the co-founders and creative directors of Flow Magazine, Irene Smit and Astrid Van der Hulst. It is currently available wherever books are sold!
Thank you to Workman Publishing for collaborating on this post. I received A Book that Takes it's Time in exchange for a honest review, which I love. All opinions are 100% mine.
If you are looking for more Easy DIY Artwork, you might want to check out these simple tutorials I put together for other paintings.
Interested in some other great books, you might want to check out these below or shop my favorite books here.
Painted Nature : A Book that takes it's time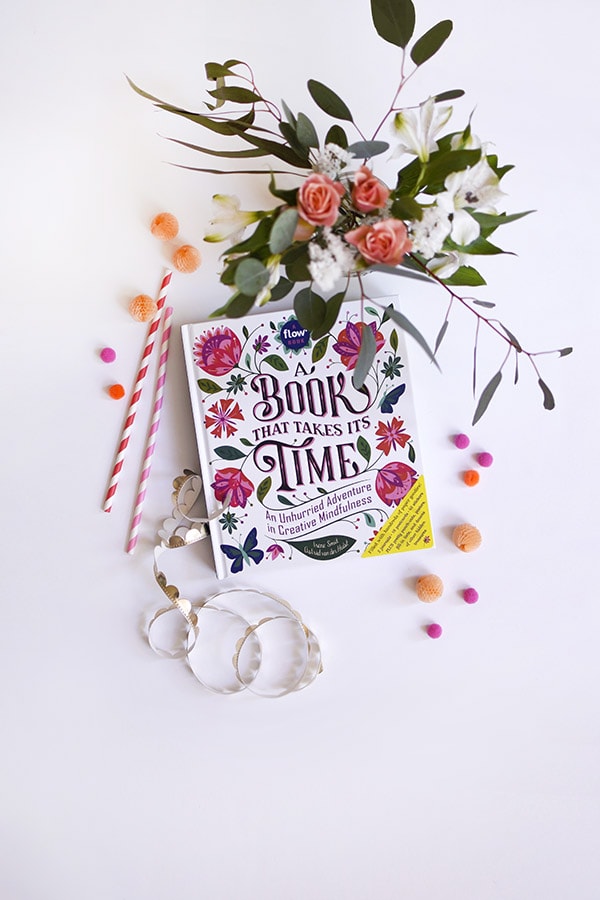 Weaving Within Reach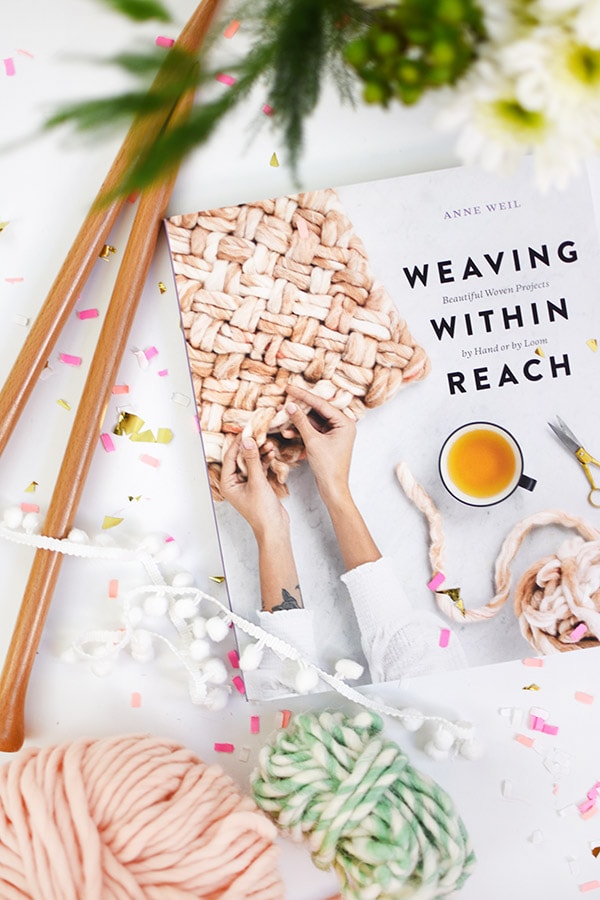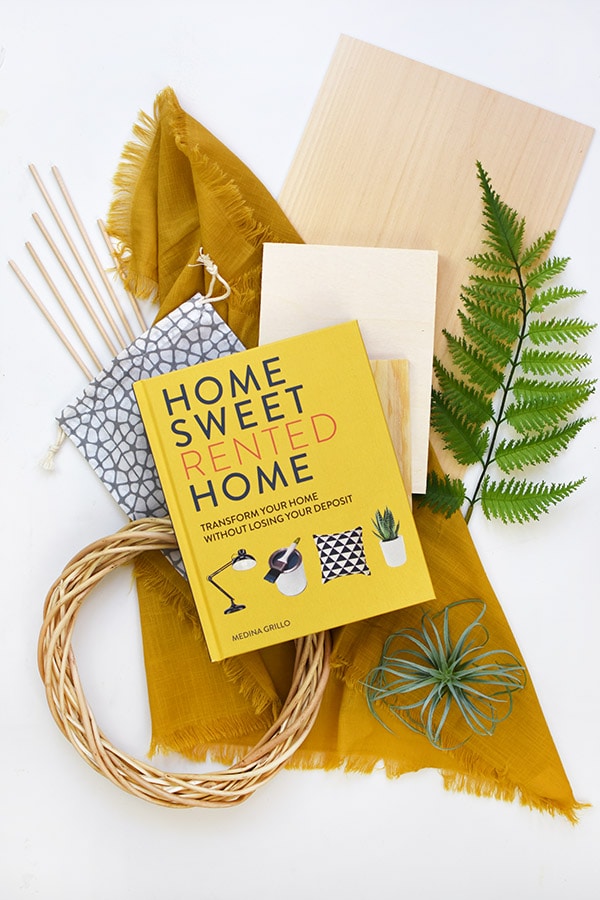 And if you are interested, you can check out all my past gift guides here!
SaveSave
SaveSave
SaveSave
SaveSave
SaveSave
SaveSave
SaveSave
SaveSave
SaveSave
SaveSave
SaveSave