INSIDE : Check out some of the Best Fiction Books to Read in 2022… from mystery, comedy and everything in between! See which ones you'd like to check out for your self.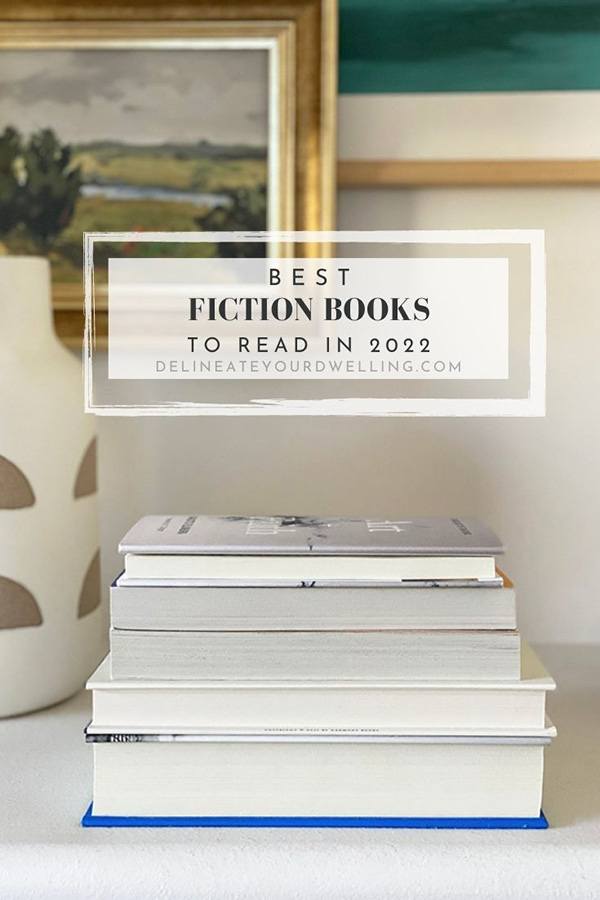 This post may contain affiliate links. See full disclosure here.
This post is updated every few months to reflect the new books I've read during 2022.
I have always loved reading. I recall spending summers before my first job, outside in our backyard soaking up some Midwest sunshine with a book in my lap. And even after I graduated college, I recall stopping by a two-story Barnes and Nobles and just wondering the aisles. I loved biographies. Once a parent, I found myself going for self-improvement and parenting books.
Want to check my favorite books from last year? Best Fiction Books to read in 2021
However, I've gone back to my roots and have really enjoyed fiction books again. I joined a local book club and have gotten back into consistent enjoyable reading. Reading not to learn, but reading to relax. It's been lovely!
Today I am going to be sharing the best fiction books that I have been reading this year and my quick reviews of each of them.
If you want to see all my recent books in one place, you can check out my Amazon Book page.
Shop my 2022 books…

Reviews on Recent Fiction Books I've read in 2022: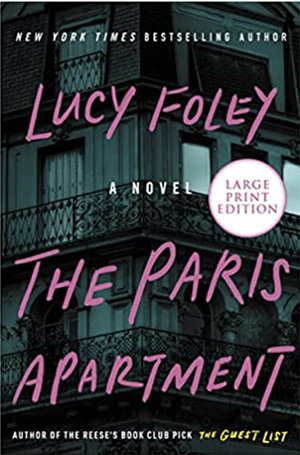 We read this book for my local book clubs May book. It took many twists I didn't see coming and then some I suspected, but in the end… I would have never guessed – which is the sign of a great book! I can't wait to discuss this one with everyone.
Jess plans to meet up with her step brother after going through some hard times, but when she gets to his Paris apartment he's not there. Something smells of foul play and she slowly starts to try and figure out where her brother could be.
This was a great mystery that I loved reading. 4 out of 5 The Paris Apartment by Lucy Foley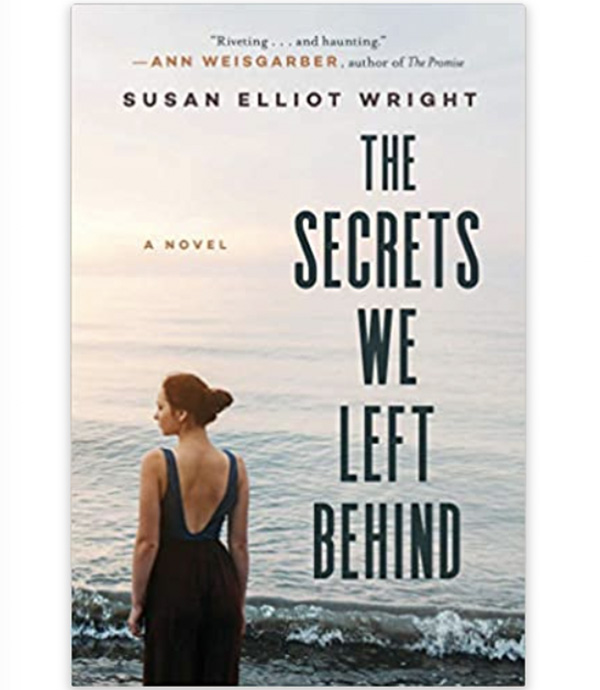 I listened to this book on Audible over just a few days of yard work. It told the story of a mom who is confronted by a dying ex-husband. He tells her we must share the secret and if you won't tell, then I will. It was an enjoyable read (or listen) and I felt like I kept wanting to get to the end to hear what the secret was!
As the book progressed, I had a sense of what the secret entailed and more or less was correct. But, I still enjoyed it. It wasn't the best book I've ever read, but I liked it nonethelss.
3.5 stars out of 5. Secrets We Left Behind by Susan Elliot Wright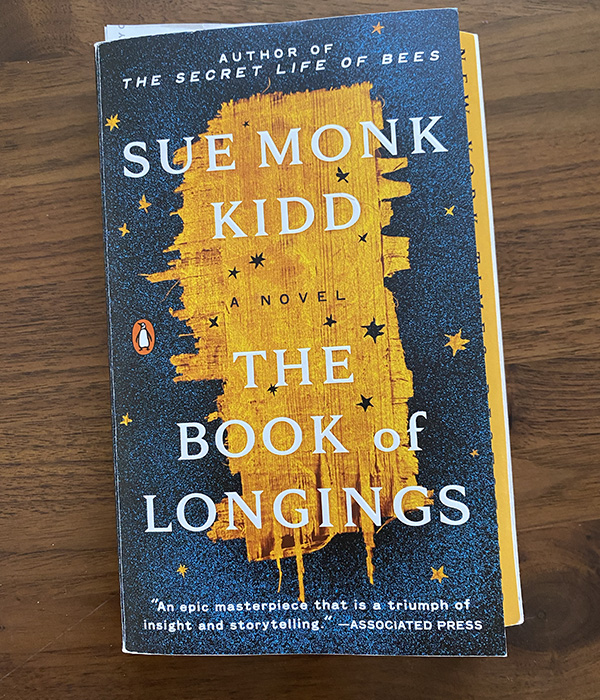 This book came to me HIGHLY recommended. Two big reading friends of mine both said it was a 5 out 5, so I was immediately intrigued. It follows the story of Ana in biblical times as she finds her voice in a time when women didn't have a voice. ALSO she married Jesus, hello. Can't wait to read more of this book.
So far, it's been very intriguing at how the author has woven in historical moments in Jesus' actual life to the fictional story being told in the book. I've really enjoyed this book so far.
UPDATE – Finished the book last night. I wept during Jesus' crucifixion. What an interesting read and even though a fictional book… just a great reminder of Christ's humanity on this Earth. I loved it and thought it was very thought provoking. Great read – The Book of Longings by Sue Monk Kidd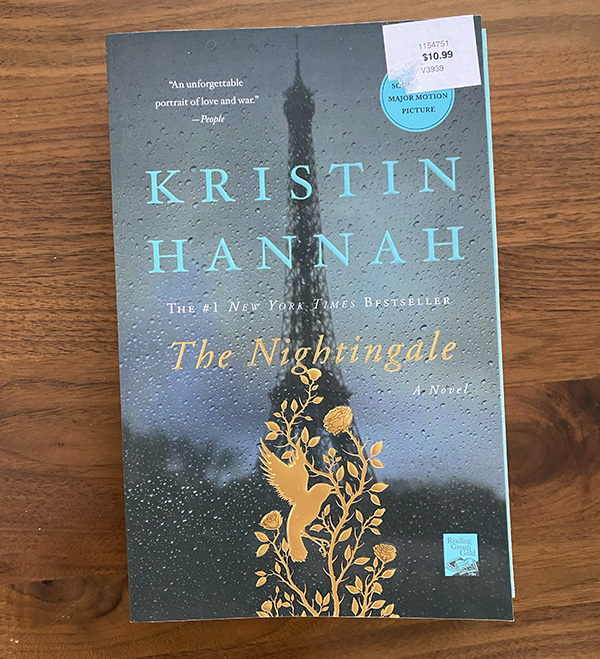 I've wanted to read this book forever. I loved the Four Winds and liked Firefly Lane, so I can't wait to see how The Nightingale turns out… I've heard so much good about it!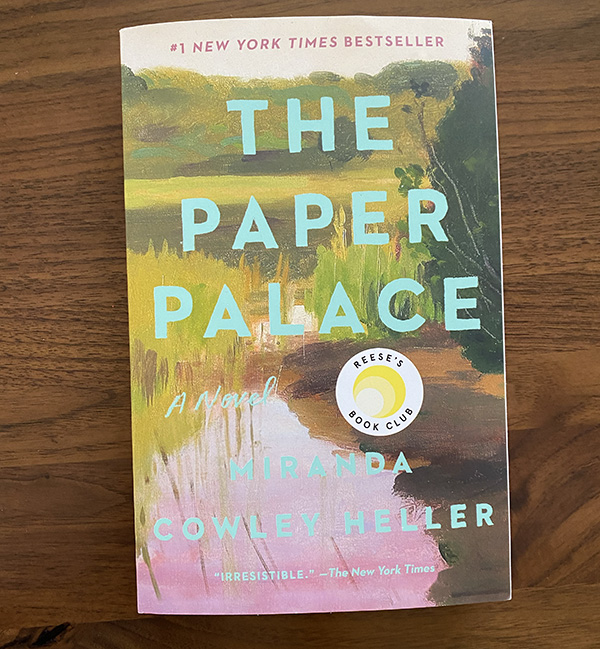 Another book that I just got and came highly recommended. Can't wait to read this one.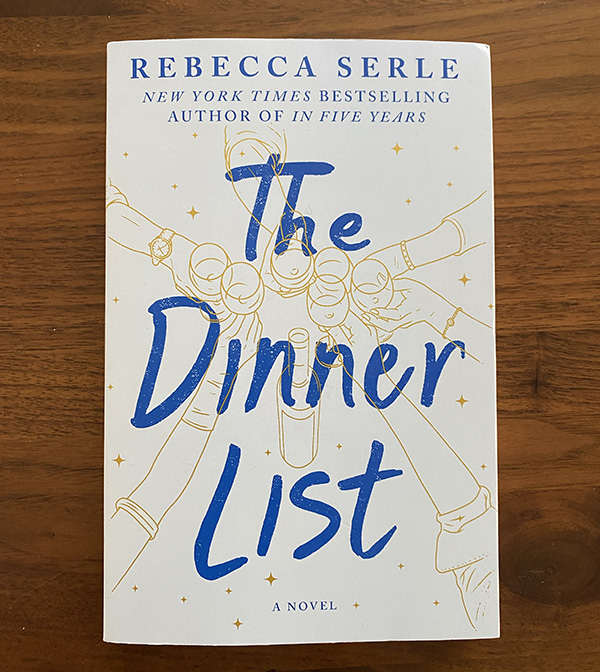 I was looking for a book about meals and food and dinner and this is the book I settled on. Haven't started it yet, but I'm ready to get into the kitchen and get cooking already.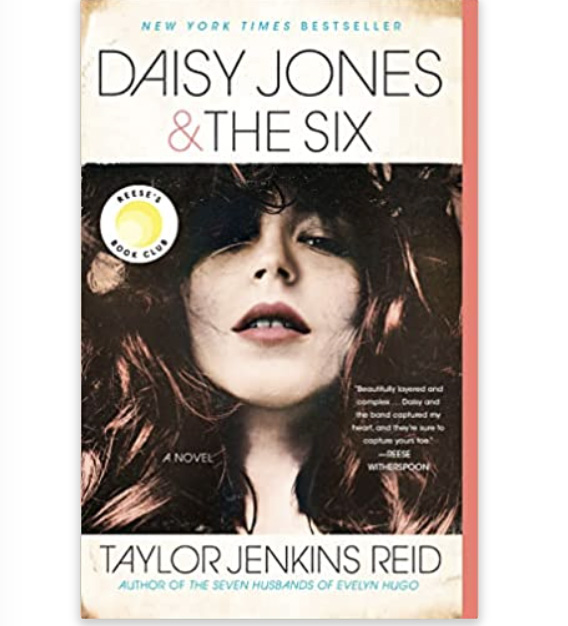 We are reading this in my local book club for the month of April and I've got to say this is a book I just couldn't put down. From the first few pages I was hooked. It tells the story of a rock and roll band from 1960's to present day.
The entire book is an interview and switches between the seven band members. All the characters were so interesting and I loved how interwoven each of their lives were to each other in both good and bad ways. Half my book club ladies loved the book (me) and half of them thought it was pretty shallow. I mean it was a book about a rock band in the 70's, drugs, sex and rock + roll were big themes, ha.
However, on the simple ease of reading, enjoyment and entertainment, 4 out 5. Daisy Jones & The Six by Taylor Jenkins Reid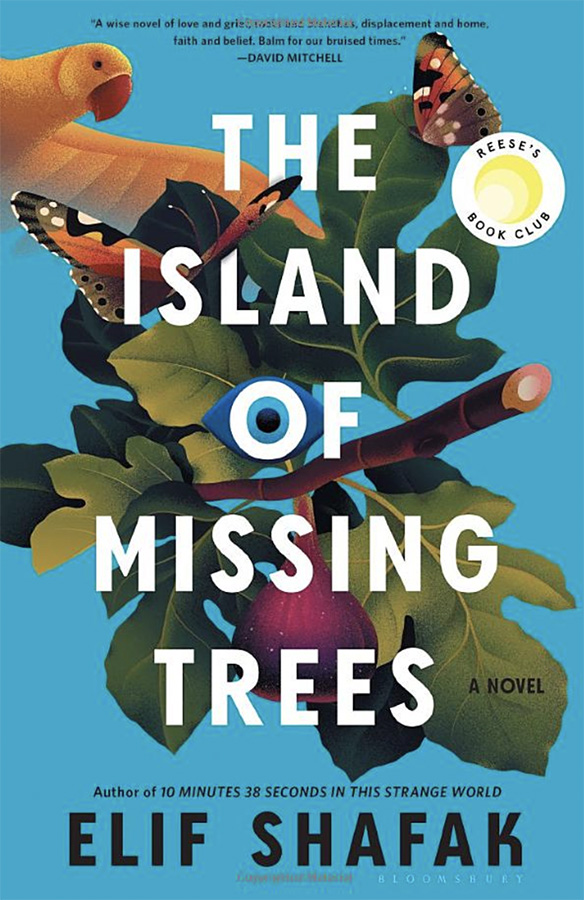 I am a plant lover. I was a practicing Landscape Architect for 8 years and now my love for indoor plants has only blossomed with time. When I heard this book was for plant lovers who specifically loved trees (me and me), I got it without knowing much more.
The three main characters in the book are Defne, Kostas and a large Fig Tree. It start as teenagers fall into a forbidden love from very opposing backgrounds, Greek and Turkish. The tavern that meet in has a large fig tree in the middle and it bears witness to their secret love. The tree is there when a civil war breaks out, when the town is turned to shambles and even when the teenagers part ways. Years later, Kostas, a botanist now returns home for work, but is on the lookout for his one true love.

This book was so intriguing as it gave human emotions and feelings to the Fig tree. She had thoughts and even communicated a bit to the outside world through slight shakes of her leaves and trembles in her roots.
As every good book does, there was quite a great twist at the end, too.
This was such a unique read. I loved the idea of plants having feelings (even if I'm not sure they really do). I think there is SUCH beauty in old trees and tending to plants has become almost a sacred thing for me. So for those reason alone, I loved this book. 4.5 out of 5 stars The Island of the Missing Trees by Elif Shafak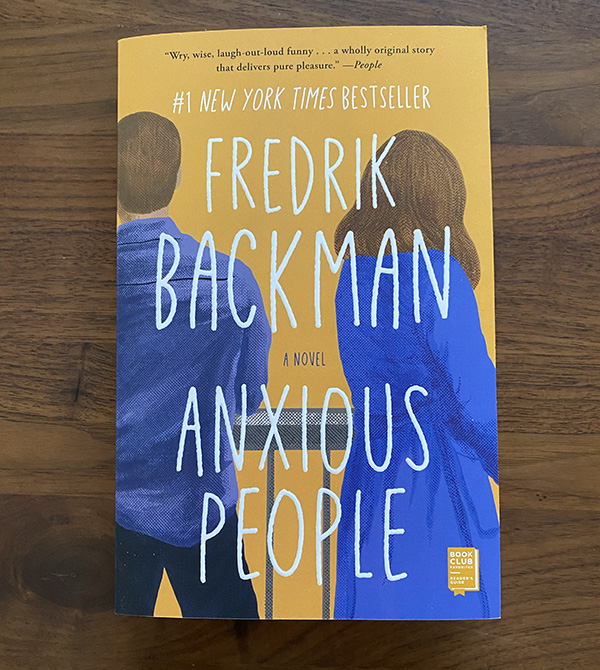 This was my January Book Club's read and it was such a good book. It was light hearted and entertaining, but also had so many more complex layers. Fredrik Backman has such a unique story telling style and we all really enjoyed the way he wove all the characters together. It took a fun turn at the end that felt predictable, but still was a little unexpected.
It tells the story of a bank robbery that turns into a hostage situation. But somehow it's the most light hearted hostage situation that's ever been! By the end, all the hostages show up for each other and help each other in the most unexpected ways. By the end of the book, we noted how the more we learned about people's stories… the more sympathy you had for them in general – true testament of life really. Our bookclub ordered pizza for dinner to celebrate the big pizza scene in the book.
I throughly enjoyed this book. 4.5 out of 5 stars Anxious People by Fredrik Backman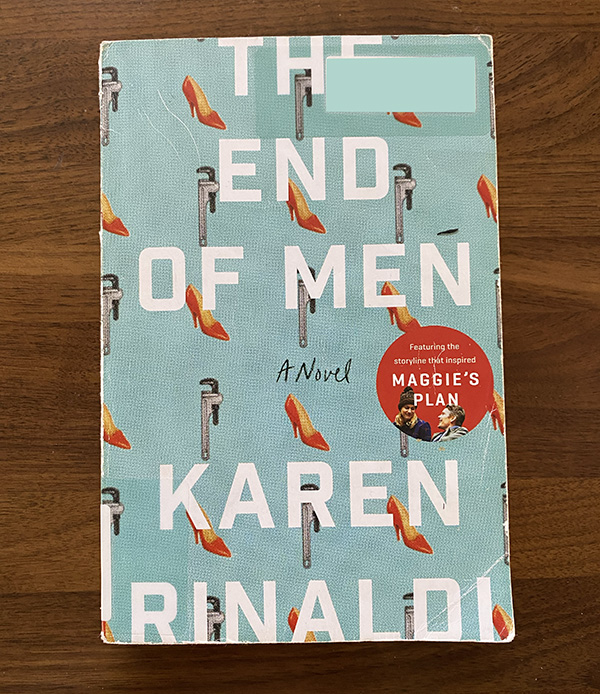 I randomly picked this book up from the library and didn't even realize it had been turned into a movie starring Julianne Moore and Ethan Hawke. I may watch the movie now that I've finished the book… although they are never as good as the book!
Four women who all work at a pregnancy lingerie company are a various stages of work, love and motherhood. The book switches each chapter between Isabel, Anna, Beth and Maggie and yet their lives all are interwoven together. They are all determined, hardworking, funny, sexy and insightful. I loved how they all support each other even when they may disagree with choices made. The book brings insight into women-hood and all the complexities that it brings.
I enjoyed this read. It was light and heartwarming. It made me think about how complex, life giving, challenging and wonderful life as a women, friend and mother can be. 4 out of 5 stars The End of Men by Karen Rinaldi
10. Small Plates by Katherine Hall Page
This was another book I randomly picked up at the library. It's a quick read of short fictional mystery stories. I wanted to love it because I've realized I really enjoy ready mystery books. And although I think it was written well, something about having a story start and finish in 4 pages just didn't do it for me.
I think I like having more character and story line buildup. Otherwise, it almost felt like one of those tween "Chicken Soup for the Soul" books where everything is dramatic and then tied up with a pretty bow in about 8 minutes time. I wouldn't discourage this book, but it just wasn't my ideal format.
2.75 out of 5. Small Plates by Katherine Hall Page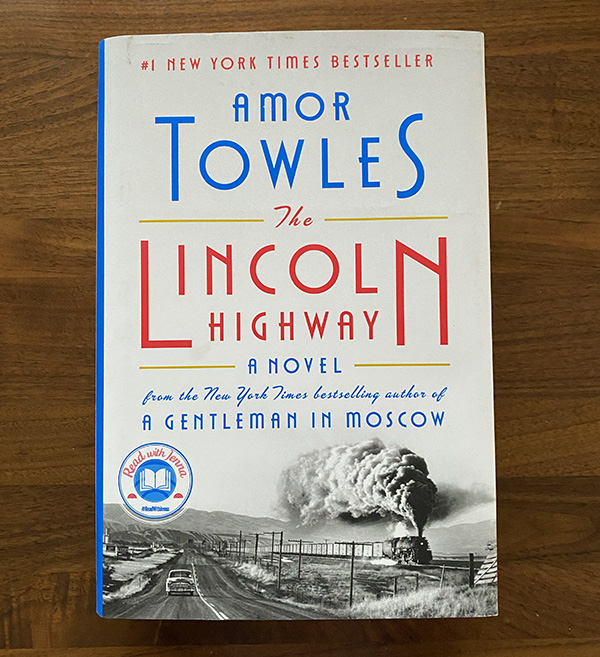 This book is one that I am reading as part of an online guest host of my friend Ashley's Reading Book Club. I ordered this book and then when it arrived was like HELLO BIG BOOK, at almost 600 pages it's a long one. With that being said, I am loving this book!
Set in 1954, this book follows Emmitt, his brother Billy and two friends who start off in Nebraska heading to California for a fresh start, but their adventure immediately takes a turn in the opposite direction – New York city. The entire book spans only ten days, but from multiple perspectives. Each chapters counts down from day 10 to 1.
Although this was quite a long book, it was so well written. I went back and forth between listening to it on Audible and reading the paper back version. I really enjoy the depth of characters and am excited to read another from Amor Towles. My favorite character was Dutchess, I didn't necessarily like him but found him a very intriguing character.
4 out of 5. The Lincoln Highway by Amor Towles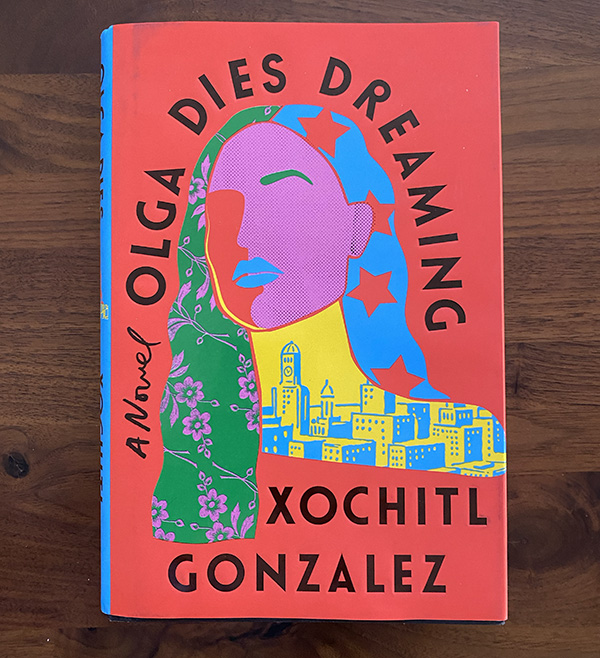 This is my local bookclub's March book.
This book is set in New York in 2017. The main two characters Olga and her brother, Prieto have worked really hard to be well known in their fields. Prieto is a popular Congressman and Olga is a wedding planner for Manhattan's rich elite. However, there is quite a bit going on behind closed doors in both of their lives.
They are looking for love and acceptance, as their mother left them as children to be raised by their grandmother while she joined a militant political cause.
In hindsight this book hits on MANY sensitive topics, sexual orientation, political upheaval, racisim, sexual abuse, power, money, family drama, and probably a few others. Overall, I enjoyed reading this book, but I wouldn't say I LOVED it.
Olga Dies Dreaming by Xochitl Gonzalez, 3 out of 5
Other genres of books I've read in 2022:
Check out ALL of my 2022 reads here.

You can check out other great books I've enjoyed here.