Now that December is inching ever closer, it seems some type of holiday or Christmas event is happening almost every weekend.  From office parties and white elephant gift exchanges, to hot cocoa with friends, there are so many fun hosting opportunities in the coming month!  Today I'm sharing how to create these fun DIY Wrapped Present Drink Stirs, perfect for adding a little extra something festive to your drink!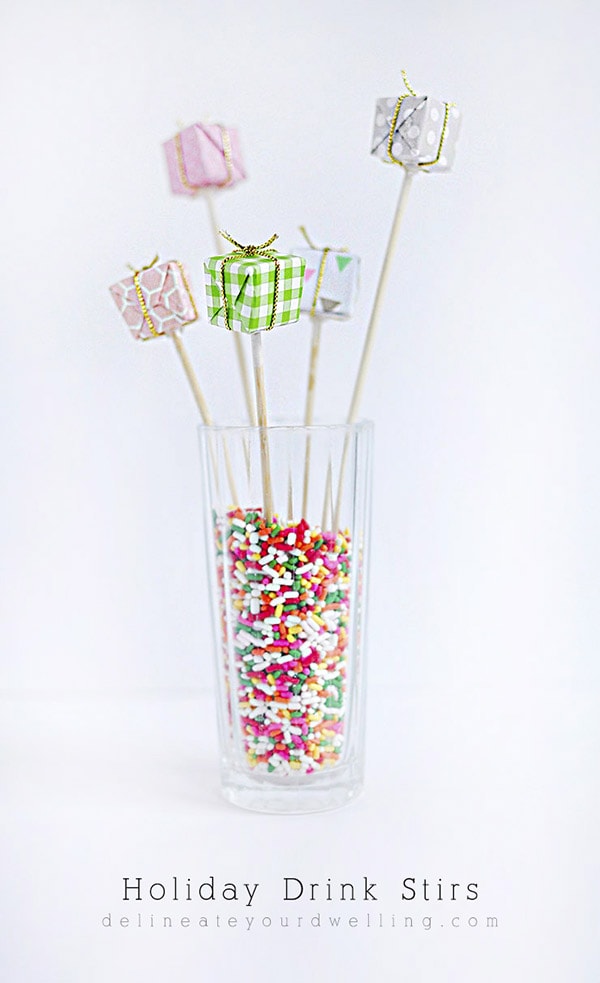 This post may contain affiliate links. See my full disclosure.

Cute Gold Scissors
Wooden Skewers
Small Wooden Blocks
Colorful Scrapbook Paper
Gold Wired Ribbon
Hot Glue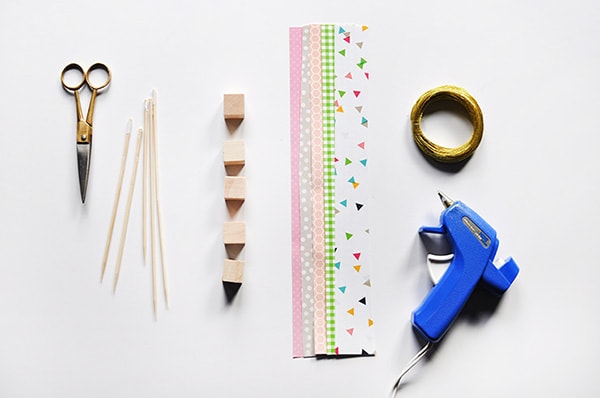 If you have ever wrapped a gift before, then this is a DIY you can do!
1. Cut your scrapbook paper out per the size of your Small Wooden Block. My blocks were small, about 1/2″. So I cut my paper, roughly 1 1/2″ x 4″. I used a small dab of hot glue as I folded the paper to help secure.
2. Then, "wrap" your blocks. Using the same method as you would wrap a normal sized gift, wrap these miniature presents. How cute are these sitting all in a row!
3. Next, tie your ribbon around the present. I used a gold wired ribbonGold Wired Ribbon, which was really helpful in keeping it's shape as I tied those tiny knots. I was going to make a sweet little bow, but wow… there is only so much mini my fingers can do. So, I simply curled the ribbon upward and cut it off at differing lengths.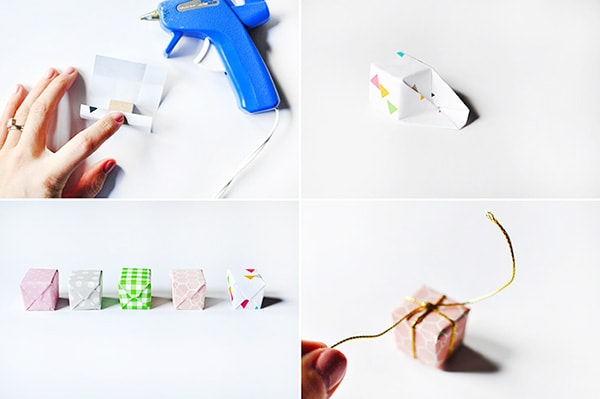 After your presents are wrapped, it's time to for the last step. Using your hot glue gun, adhere the present to the top of your wooden skewer.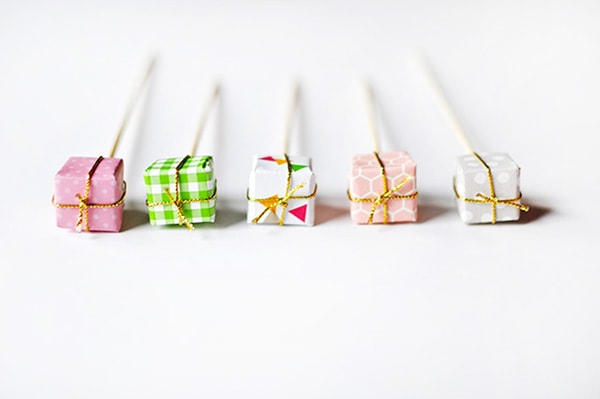 The final product are these adorable Holiday Present Drink Stirs ready to decorate your glass of bubbly Champagne or even a hot Spiced Mulled Wine!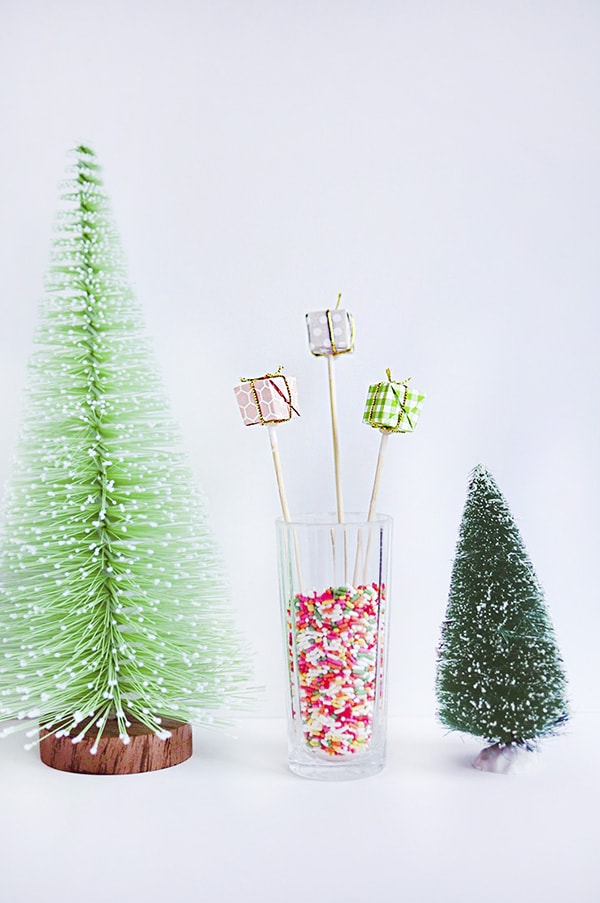 If you are looking for other simple holiday DIYS,
you might want to check these out too.