How to throw the best Gift Wrapping Party
This post has been sponsored by Etsy and Shopstyle. All thoughts and opinions are my own.
INSIDE : Check out these 5 Tips and Ideas on How to throw the best Gift Wrapping Party this Christmas season with your friends and family.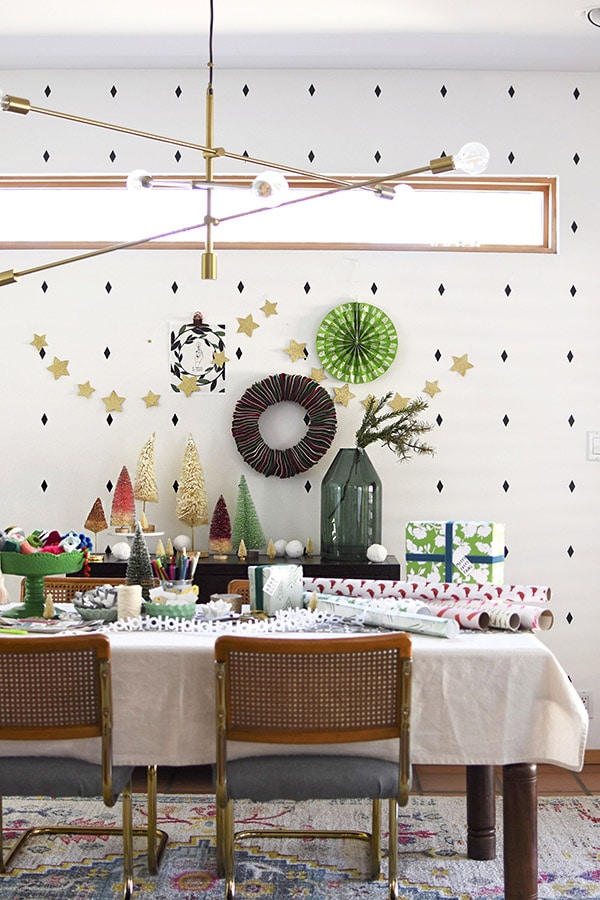 I love as it gets closer and closer to Christmas because there are so many wonderful traditions to enjoy! One of my family's long standing tradition at the holiday time has to do with wrapping and opening our gifts. And in honor of my family tradition, I thought it would be fun to share my 5 Tips on How to throw the best Gift Wrapping Party today.
Part of the magic of the holidays is spending time together with those you love. And often times around Christmas, part of spending time with those you love is giving gifts. A fun part of my family tradition is not only about gift giving but about how we wrap our gifts for each other.
You might like my How to make Christmas Chalkboard Gift Tags post, too.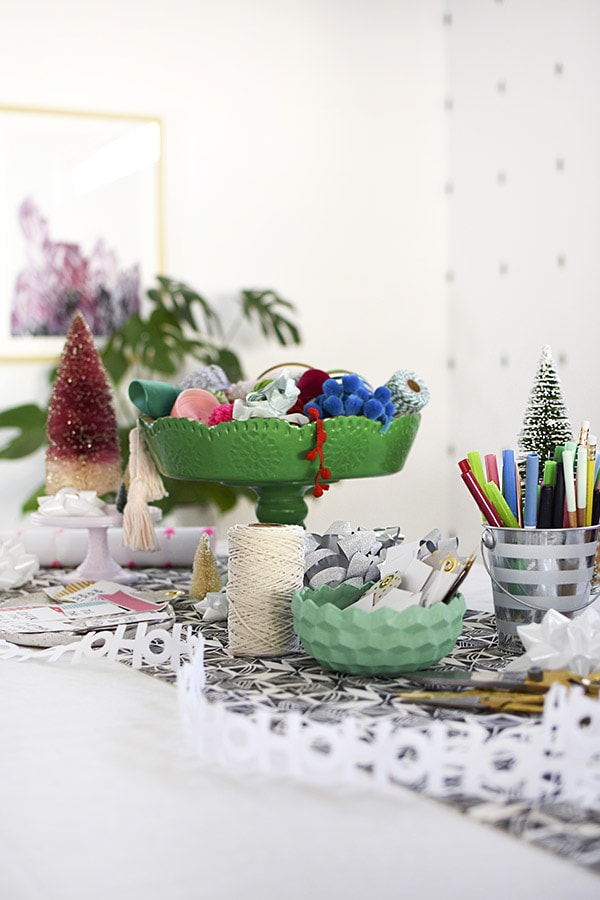 Not only does everyone in my family, take pride in their actual gift wrapping skills, but we also take great pride and dare I say now, humor of our gift tags!
Ever since I can recall, my family has written out silly gift tags to each other. And when I saw these unique modern black and white text gift tags on Etsy, I knew they would be the perfect thing for my Gift Wrapping party.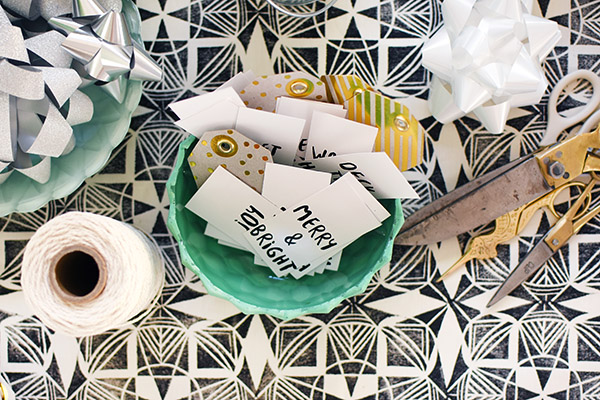 For a few years, each family member would write inside jokes on their gift tags. On Christmas morning, we would all be full of laughter, as the gift tags were read aloud.
However, with time, the gift tags have evolved from inside jokes, to secret clues that take a few moments to decipher and actually guess who the gift is from. It is such fun and definitely adds a fun twist to Christmas morning!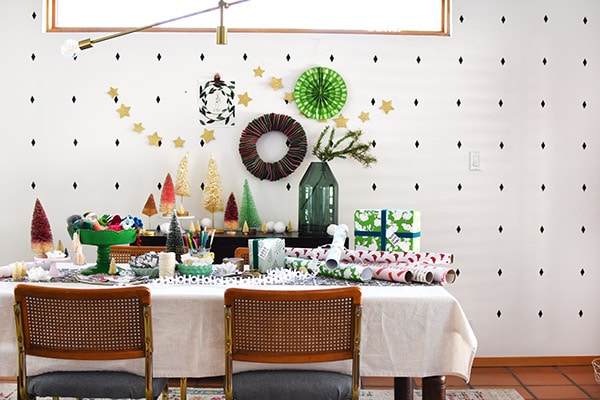 For my gift wrapping party, I knew I wanted some amazing wrapping paper options and I knew Etsy was the place to go. I love that shopping online at Etsy, ensures that I can find curated one of a kind handcrafted items.
Plus, being a maker myself, I love knowing that I am supporting creative makers around the globe when I shop Etsy. I love that they help their community of sellers turn their ideas into successful businesses. So when I am looking for something special with a human touch… for those moments in life that deserve imagination, I always head to Etsy.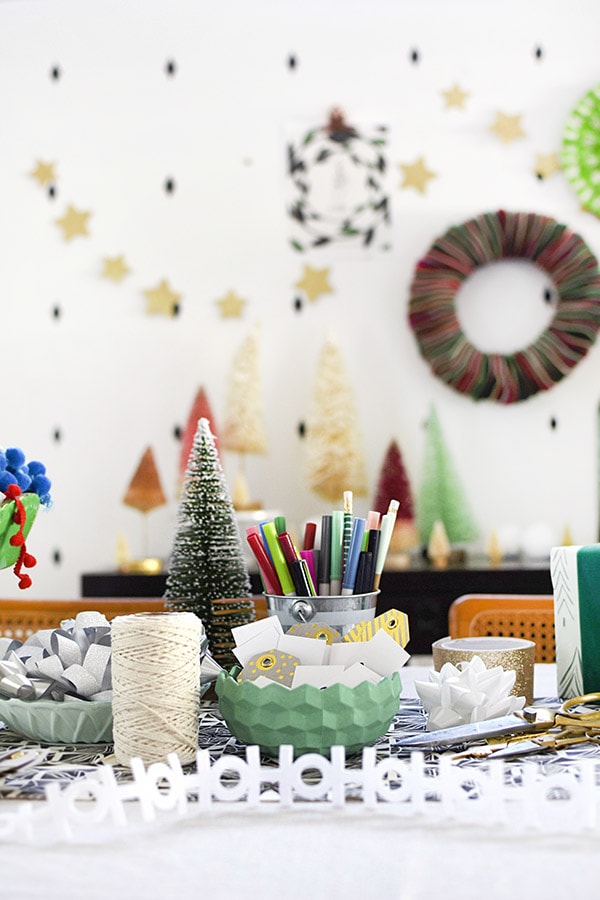 5 Tips on How to throw the best Gift Wrapping Party
One. An important tip for hosting any holiday party is setting the mood.
When I saw this stunning graphic and bold colored felt wreath (more felt wreath options), I knew it would be the perfect starting point for the colors and feel of the entire soiree.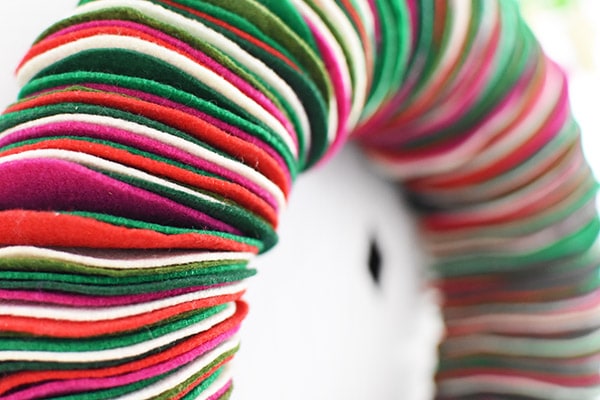 Two. What kind of gift wrapping party would it be without the most lovely and colorful gift wrapping and ribbons!
I found and used the most luxurious velvet ribbons in emerald green, coral peach and a deep magenta. The velvet ribbon is so elegant and we always love to save our ribbons when they are such good quality.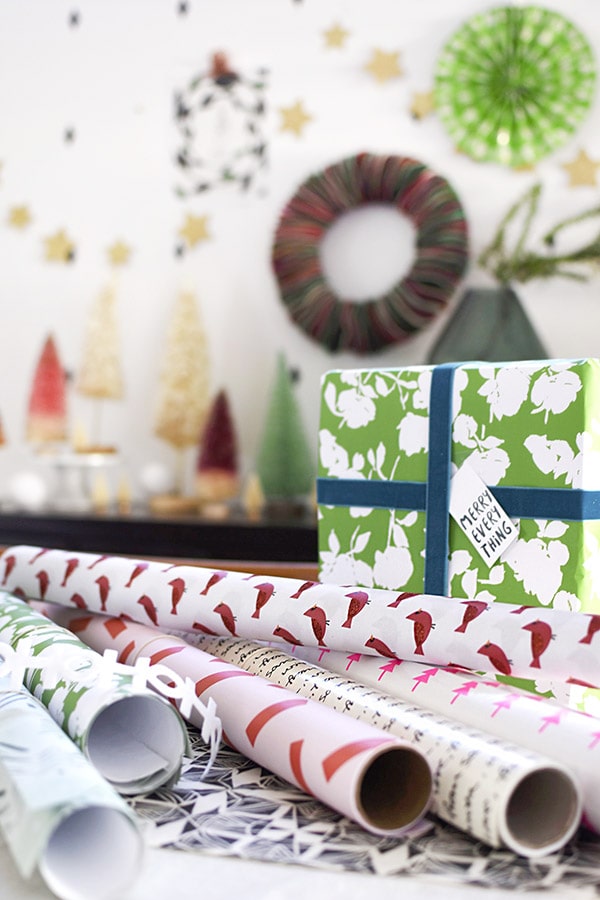 I fell in love with these graphic wrapping papers from Etsy. My favorites were the Evergreens on a soft mint watercolor background, a white floral silhouette on a bold vibrant green background and a pastel pink and red dash Memphis Sprinkle gift wrap.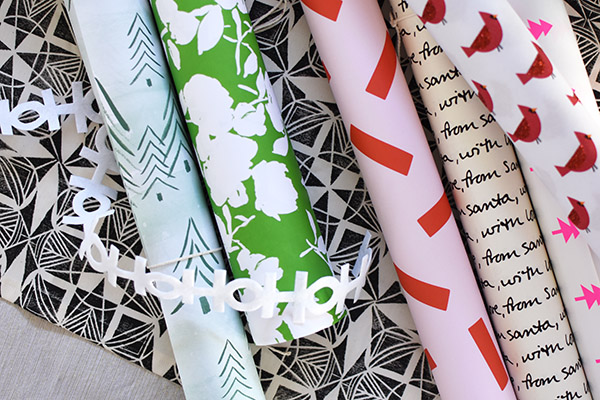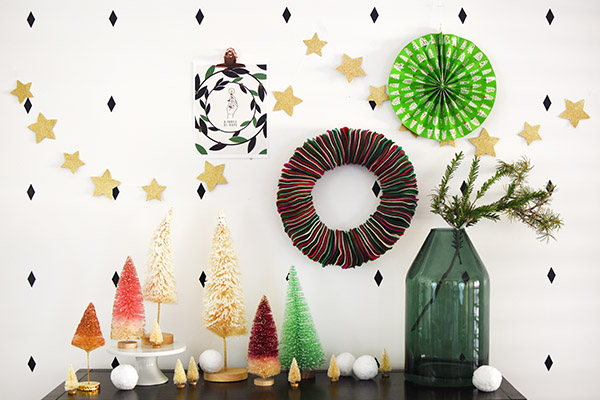 On the front it says Holly Jolly Holly Jolly, on the back it says "To : Monkey From: Hunky" (That's code for To: my sister From: Me!).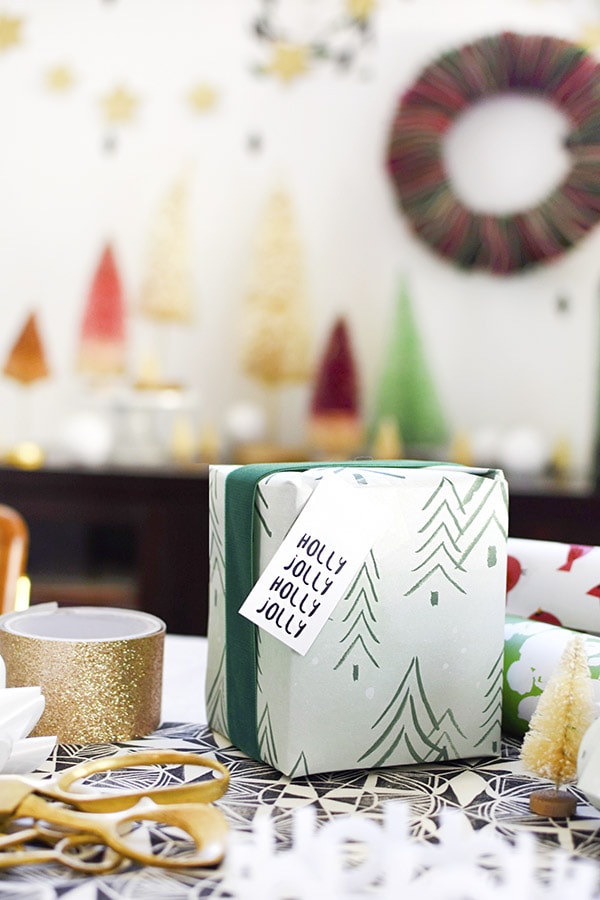 Three. Another important item to hosting a gift wrapping party is gorgeous containers.
Containers can hold all your gift tags, ribbons, bows, tape and scissors. When I saw this textured ceramic tray (similar), I knew it's flat shallow profile would be perfect for displaying tons of tags.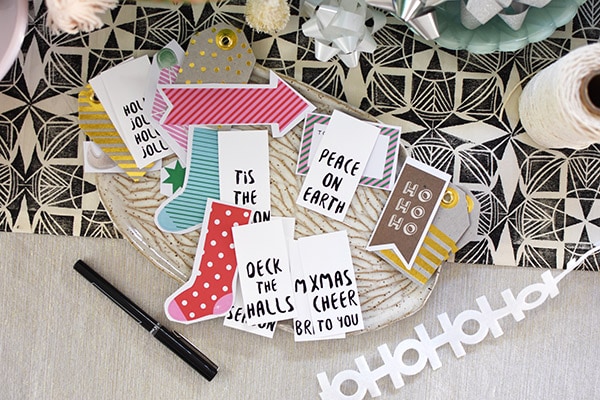 Four. Incorporating classic holiday elements in a new way is always fun for a party.
And what kind of holiday party would it be without showcasing a modern take of the classic Christmas tune, "Oh Holy Night" with a 'A Thrill of Hope' print.
LOOKING FOR OTHER FUN GIFT WRAPPING IDEAS? CHECK OUT SOME OF THESE…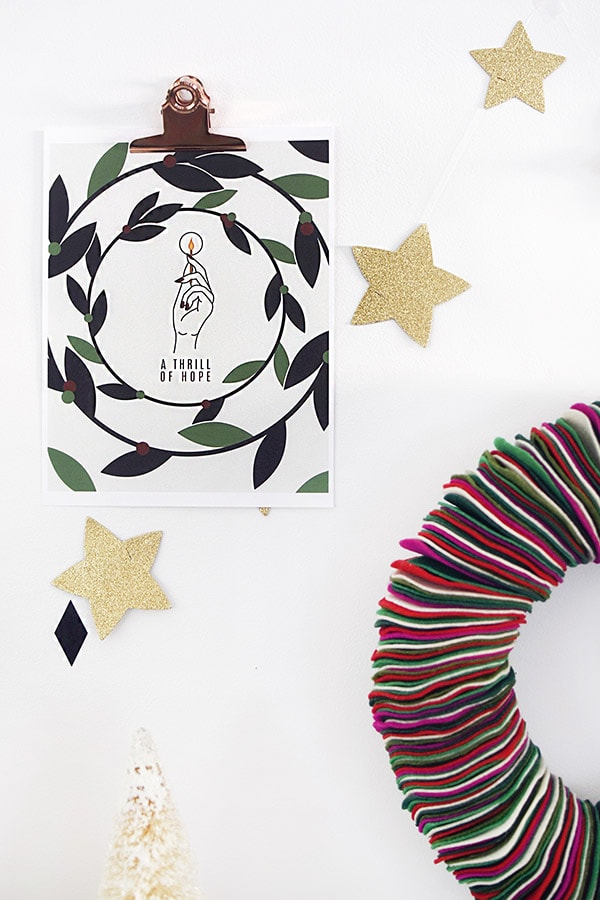 Five. Displaying all your gift wrapping essentials in an easy to reach layout is key.
And why not set everything out on a handcrafted geometric patterned table runner (more graphic runners) is the perfect touch to a perfect party!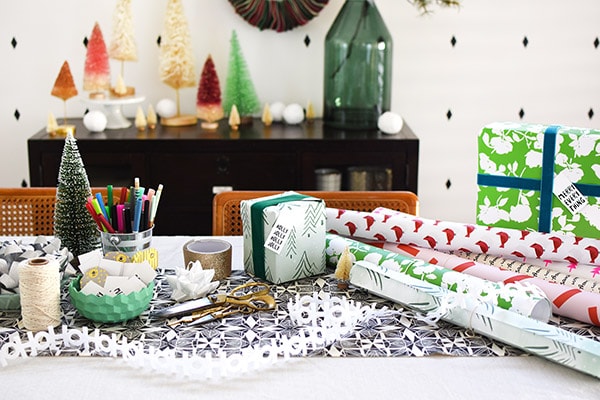 So, the next time you start to feel a little dread in your heart because of all the wrapping you will need to do before Christmas morning, take a moment to consider throwing a gift wrapping party!
What could be more fun than celebrating a little holiday spirit early by bringing a few friends or family members together to ALL wrapping gifts.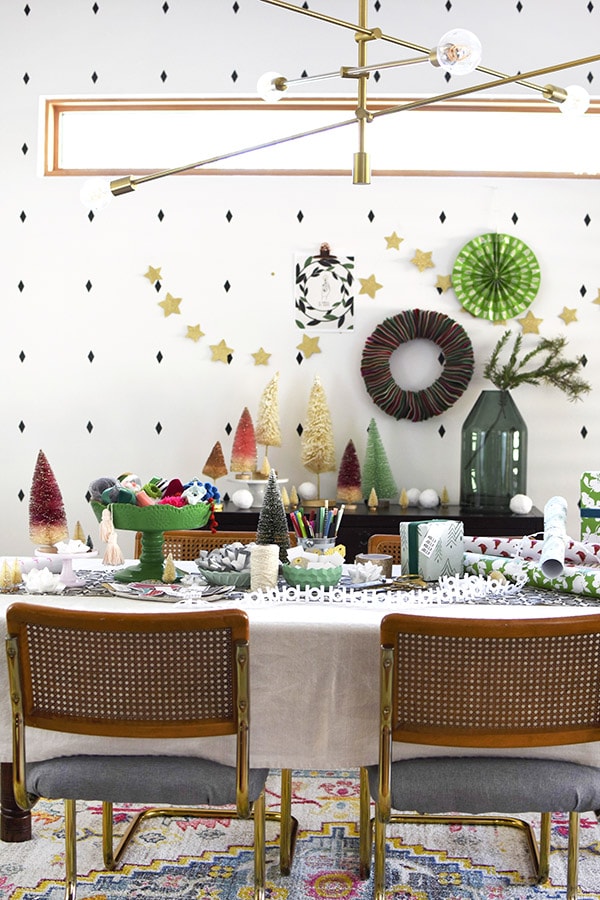 Looking for other creative wrapping paper ideas? Check out some of these!