INSIDE : Learn how to make Chalkboard Christmas Gift Tags to include on all your holiday presents and gift wrapping! Add miniature tree clothespins and you are set for the perfect Christmas present.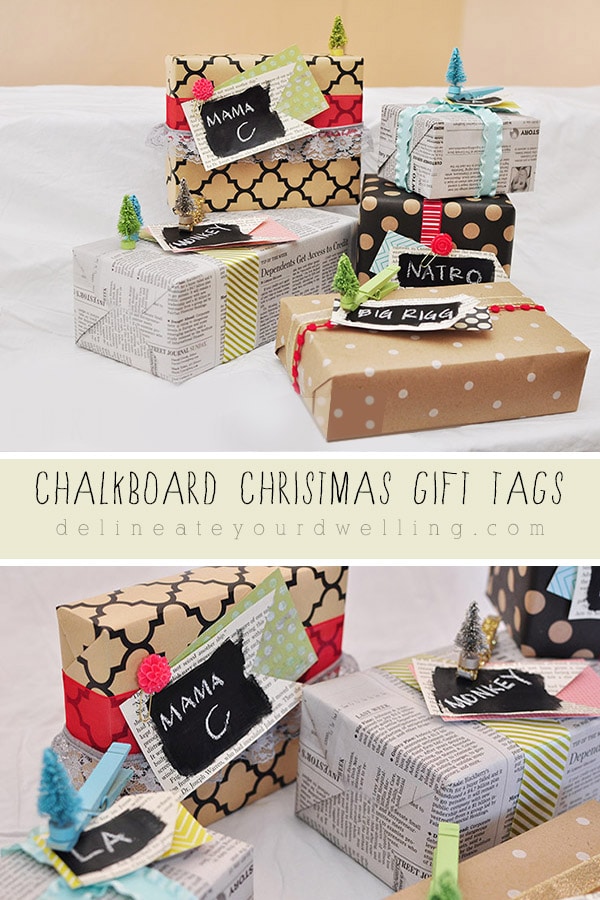 My family has a long history of crazy Christmas Gift Tags. And when I say crazy, I mean sometimes the gift tag is read aloud and no one even has a clue who the gift is for. We spend hours thinking up inside jokes and code names for each other. I thought this year in addition to all the fun names, the gift tags and embellishments should be exciting, too!
You might be interested in my Christmas Gift Wrapping Party, too.
This year, I've decided to use a neutral gift wrapping paper. I love that these four papers are so simple but very graphic in nature.
a. newspaper
b. black and brown polka dots
c. brown and white polka dots
d. black and brown moroccan print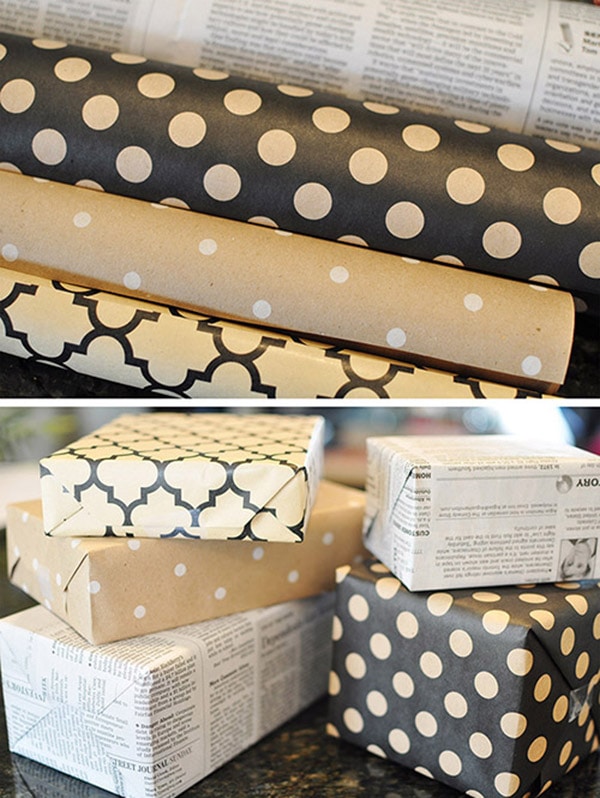 I wanted the gift tags to stay simple and the embellishments to really pop.
How to make Chalkboard Christmas Gift Tags:
For the embellishments, I pulled out my gold paperclips (so excited to finally be able to use them) and glued miscellaneous red buttons to the tops. I also spray painted miniature evergreen trees and clothes pins in green, yellow, blue and gold. Colorful ribbons and scrapbook paper also came into play.
For the tags, I cut a few pages from an old book and then painted them with chalkboard paint. It took a few coats with a little bit of dry time in between.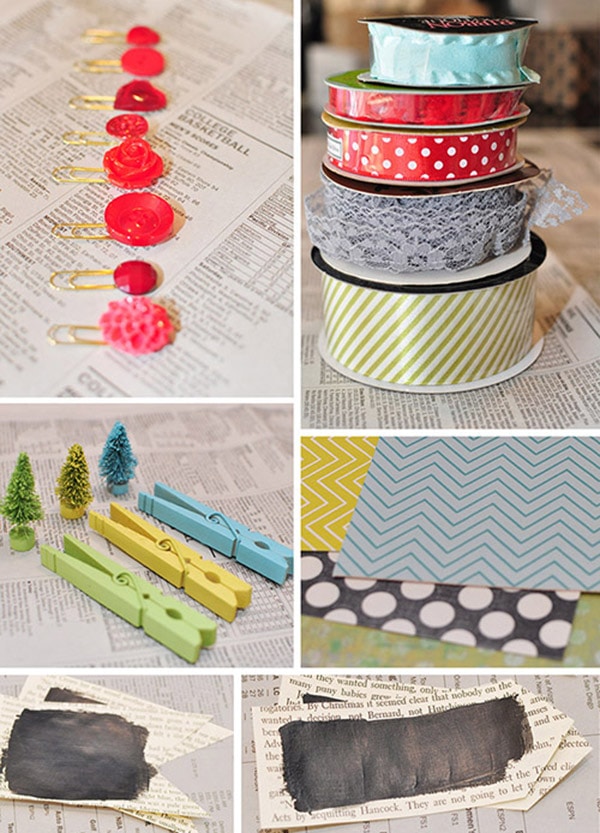 I couldn't help but chuckle to myself as I wrote out the gift tags. This year's batch will be epic.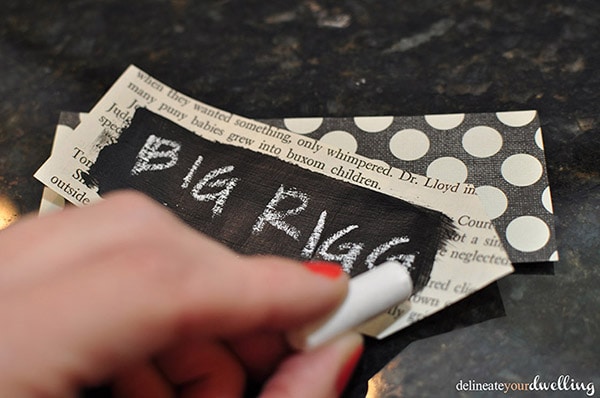 After wrapping each gift and then making all the tags, I decided on which ribbons and embellishments to use. This is where it really started to get fun.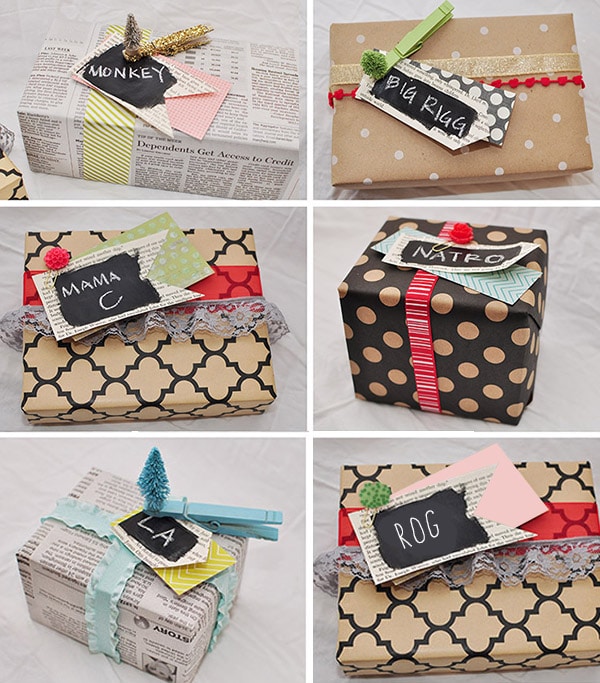 Looking for other creative wrapping paper ideas? Check out some of these!
After getting these completed, I decided I might have to keep a few gifts sitting out on my countertop year round… they are just too beautiful.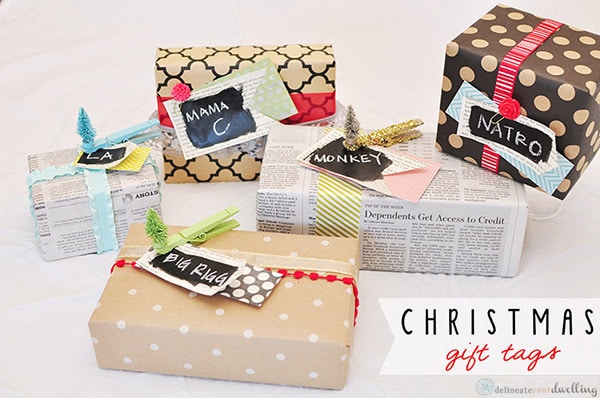 What are you favorite Christmas traditions? Can your tradition beat 'Big Rigg' on a gift tag?
I shared this post in a Handmade Holiday series hosted by Persia Lou.