INSIDE: How to make Spritz Cookies this Christmas season. It is fun to embrace Holidays Traditions for delicious and tasty treat and a wonderful memory.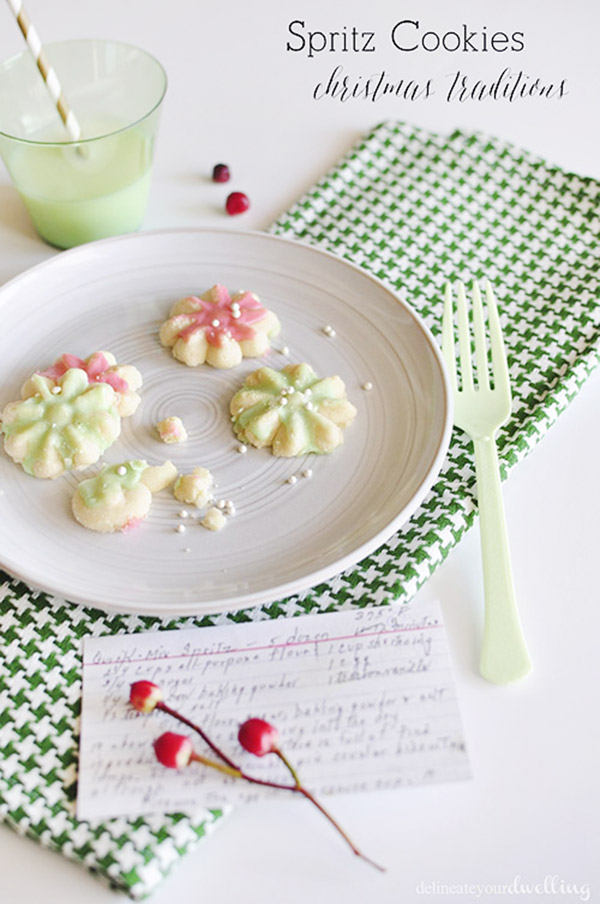 When Rachel from Like A Saturday contacted me to share one of our Christmas Traditions, I knew exactly what I wanted to share.  I lost my last two grandparents early this year, first my Grandpa Don and three months later his wife, my Grandma Marge.  I dearly loved all my grandparents but my Grandma Marge was just a special person to me.  Today I am honored to share her Spritz Cookies, a Christmas Tradition with you all.
This post may contain affiliate links. See my full disclosure.
Even though we lived across the country from each other, my Grandma and still kept in touch via hand written letters.  A few years ago, I asked my Grandma Marge if she could send me a few of my most favorite holiday recipes of hers.  I just love having them written out in her boxy lettering.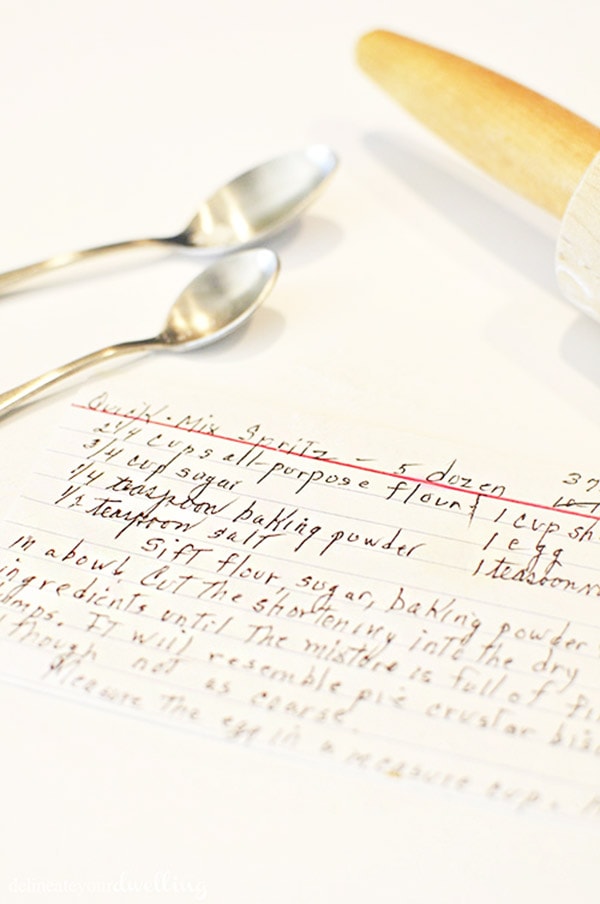 Each year at her house, she would spend days and days baking Christmas cookies.  And my sister and I would follow her to the guest room where she was storing all the cookies.  My grandparents left the doors and vents closed in unused rooms so it was nice and chilly in there to store cookies, ha.
It looked like a cookie dream to my little girl eyes.  She always had us carry two or three tins of cookies out to sit on the kitchen counter and I always chose to bring out her Spritz cookies!
This year I had my three year old daughter help me to make Grandma Marge's Spritz cookies.  She loves baking with her mama and we even have matching aprons.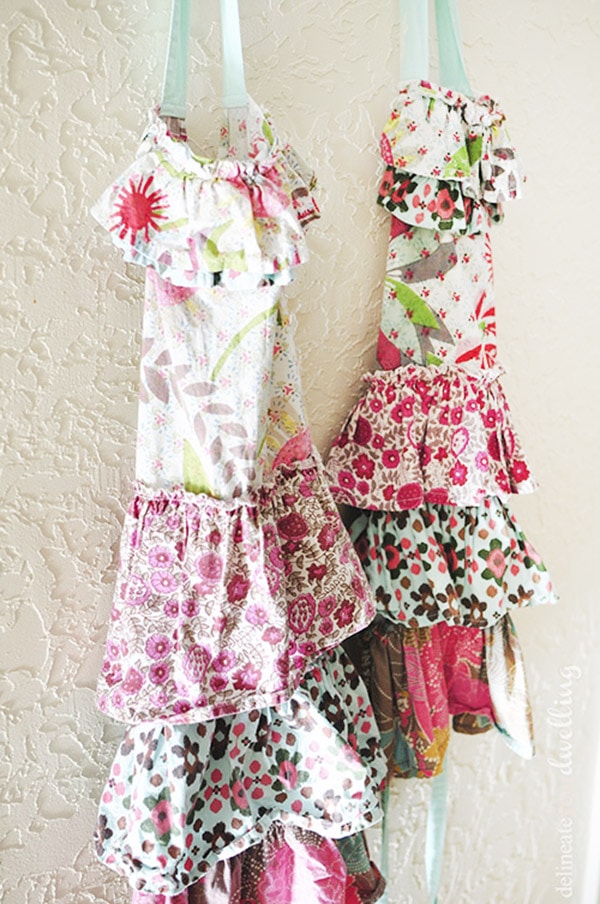 The ingredients are simple and certainly not healthy (an entire cup of shortening) but it makes me think of my Grandma and Christmas and it makes me so happy (and just a little sad).
We start by mixing everything up with our trusty Kitchen Aide, however Grandma Marge always used a hand mixer.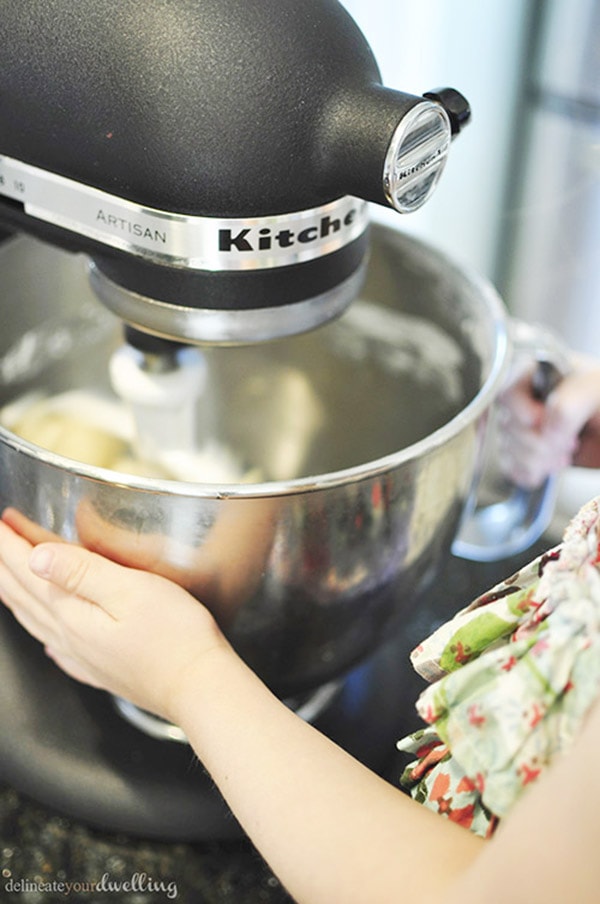 My mom knew how special these cookies were to us and she bought my sister and I a Wilton cookie press a few years ago.  This gives the cookies their Spritz shapes!  I love this press, it's so easy to use and comes apart to clean.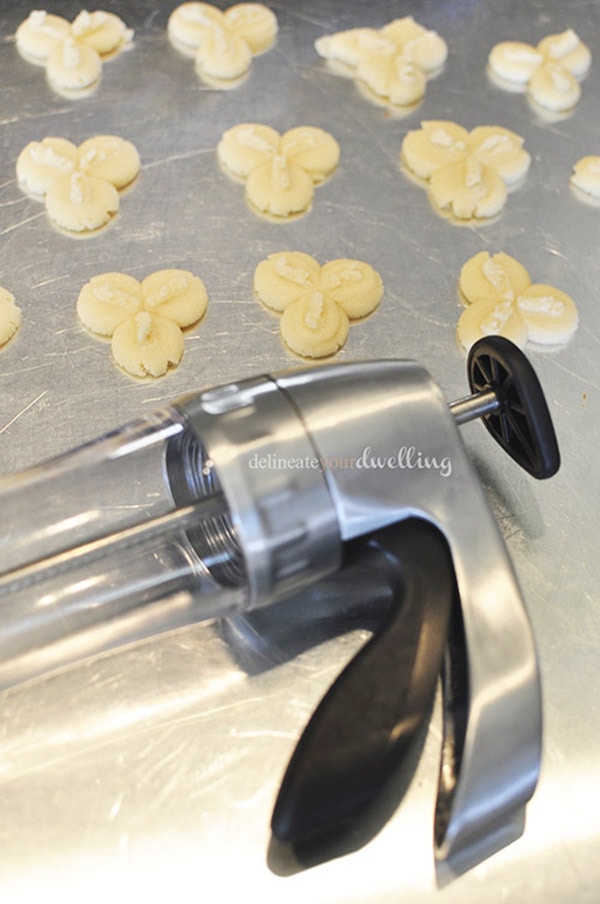 The frosting is simply water and powered sugar and food coloring.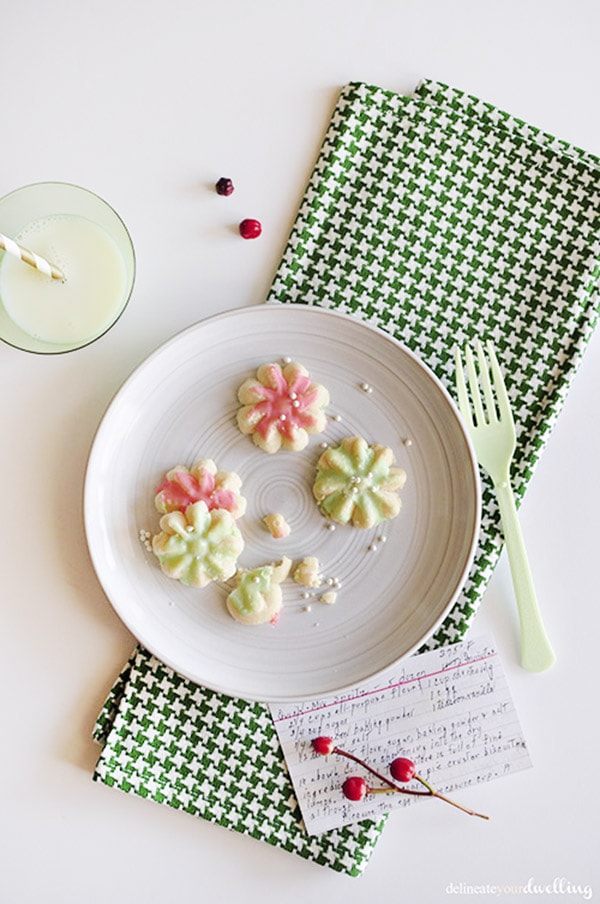 I hope my grandma is in heaven smiling as she hears her great grand-daughter saying to me, "Mama, what does Grandma Marge say to do next?"
You can download my sweet Grandma's recipe here, if you are interested.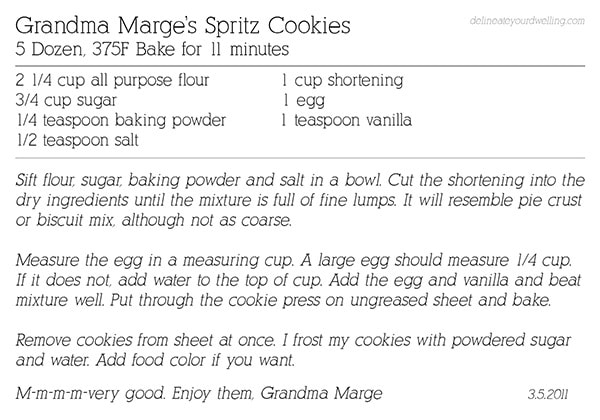 Do you have special Christmas traditions?  I would love to hear them.
You can also see all the other amazing ladies participating in this Christmas Traditions blog tour here.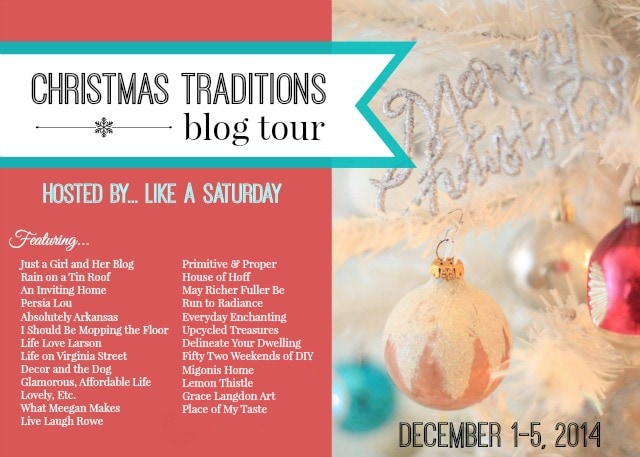 And be sure to check out my the REAL delineate page to see how cookie frosting really goes down in my house, oy.
4) Decor and the Dog
1) May Richer Fuller Be
4) Upcycled Treasures
1) Fifty Two Weekends of DIY
3) Migonis Home
5) Grace Langdon Art