INSIDE : No longer do you need to hunt high and low for another gift bag. No more running to the store to buy another bag that will be tossed. Learn how to make a gift bag from wrapping paper! They take moments to make and it's great to use up your gift wrap stash.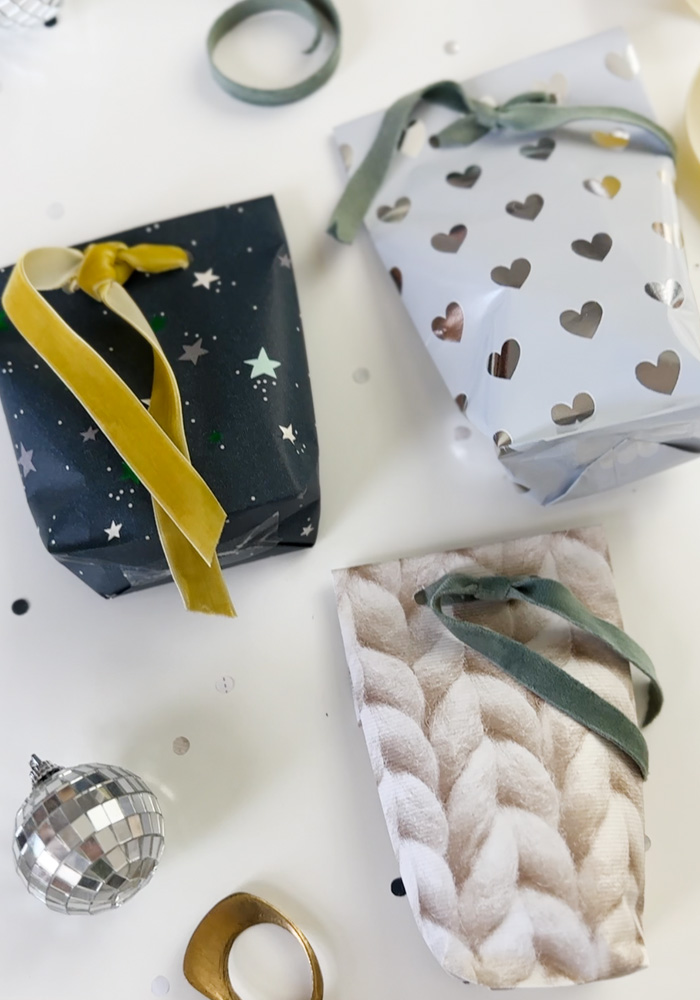 This post may contain affiliate links. See full disclosure here.
How many times are you searching around your home for something to make wrapping an unusual shaped gift.
DIY Gift Bag supplies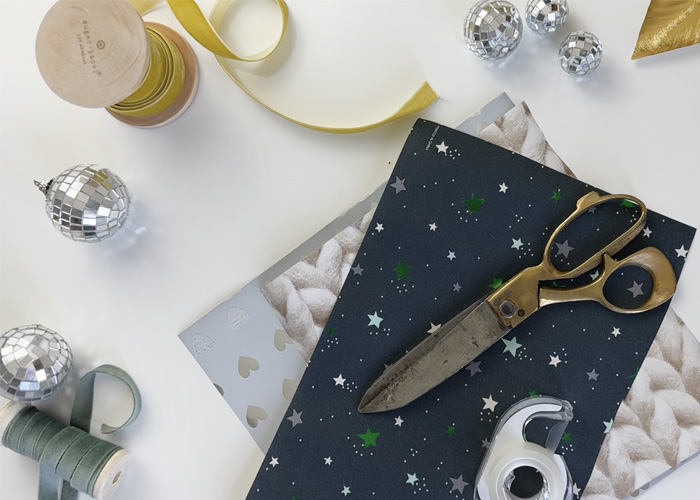 How to Make a Gift Bag from Wrapping Paper
To make a gift bag from wrapping paper, start by placing the item you are planning to wrap down on your paper. You want your "folded paper" to be at least the width of your item.
Once you have that width, cut your paper accordingly.
Now fold one side over the other and add two pieces of tape. This should leave you with a "tube" type shape, open on both ends.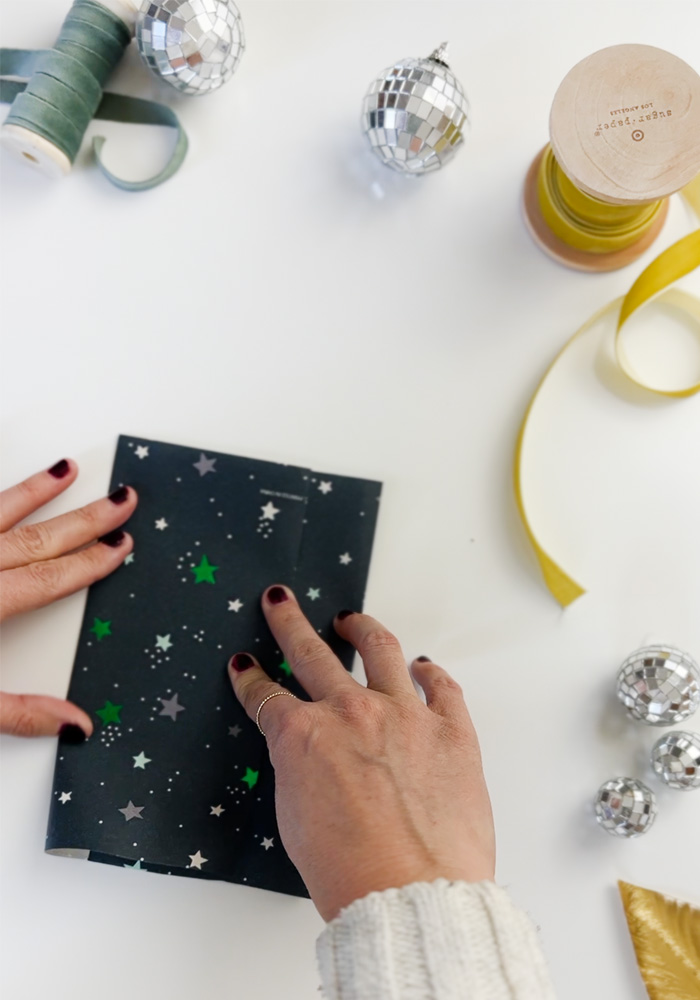 Next, fold up the bottom of your tube about 2″ or so.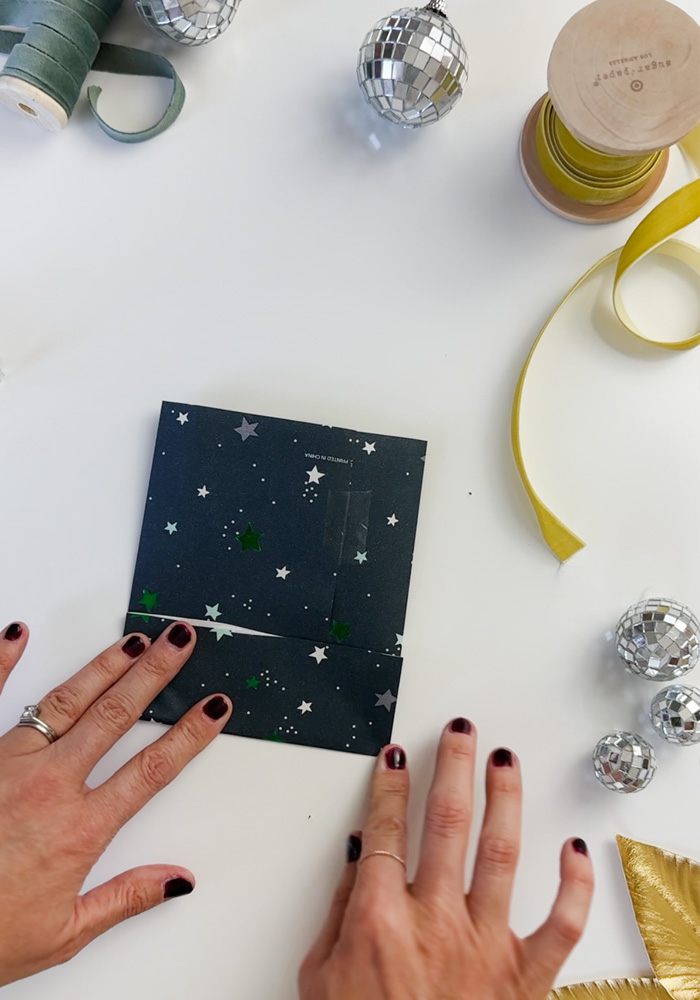 Now slightly open the flat, fold each corner inward to create two side triangles.
Then, fold both the top and bottom pieces inward.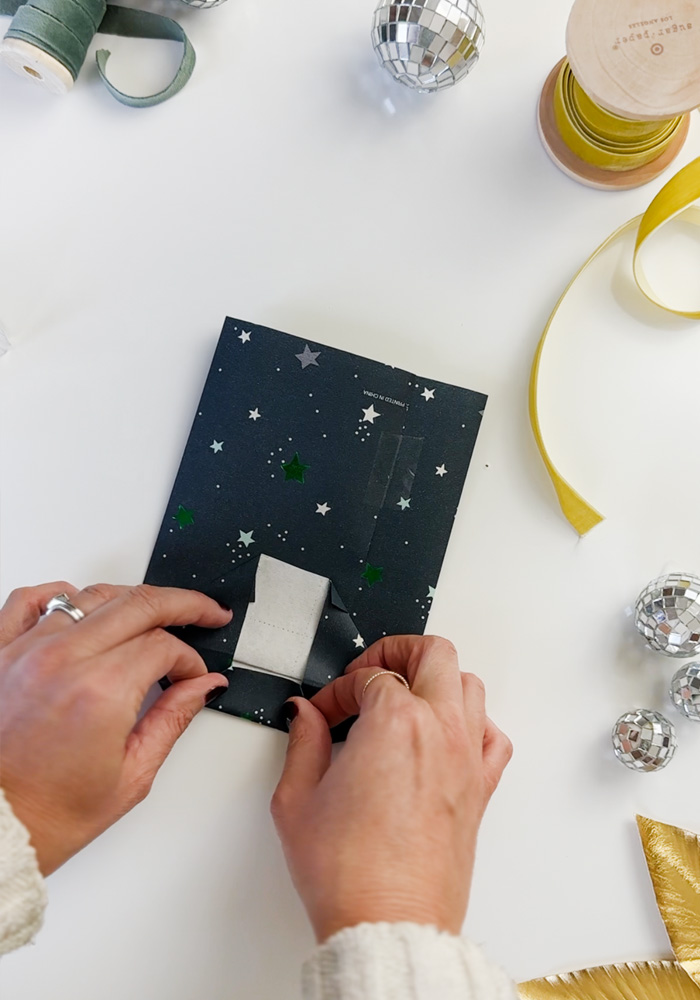 Add tape to secure the bottom of your gift bag together.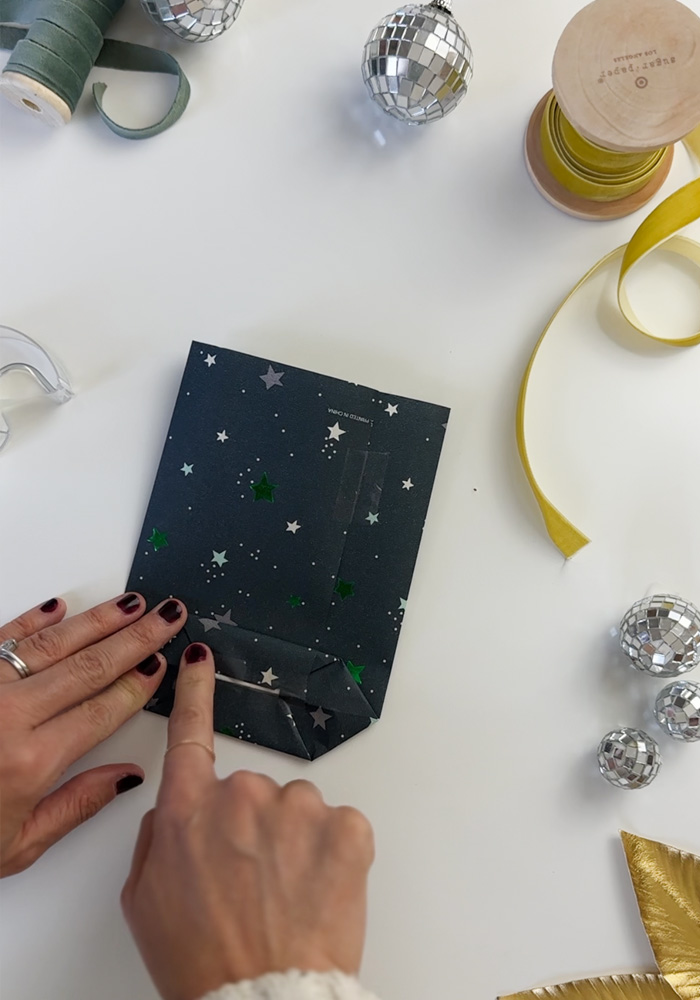 DIY Gift Wrap Bag
Now its' time to open up your DIY Gift Wrap Bag!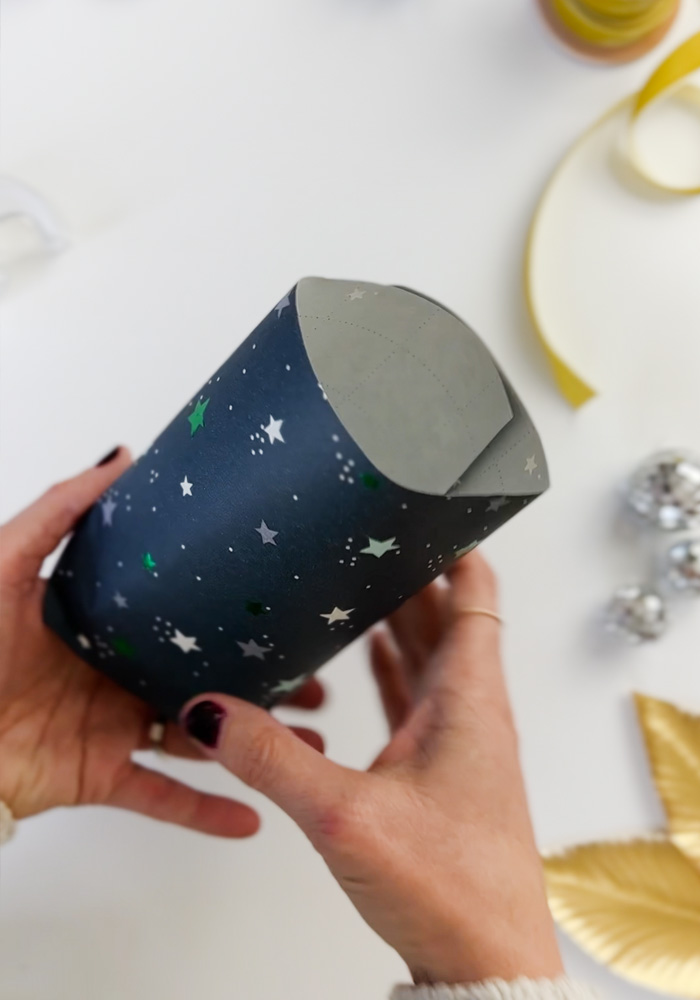 Adding ribbon to your gift bag
You can simply fold over your new gift bag and secure with tape OR you can add a little more embellishment.
Using a hole punch, create two holes and thread the ribbon through and tie.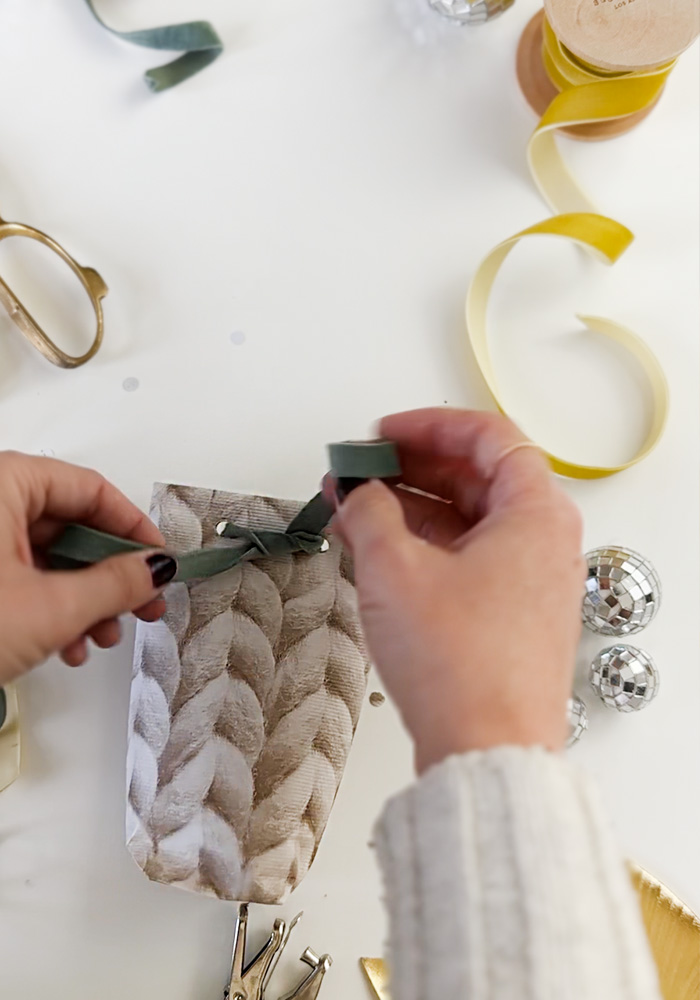 Gift Bags from Wrapping Paper
And there you go! Add yourself a gift tag, a bow or any other lovely gift item you'd like.
Looking for other fun gift wrapping ideas? Check out some of these…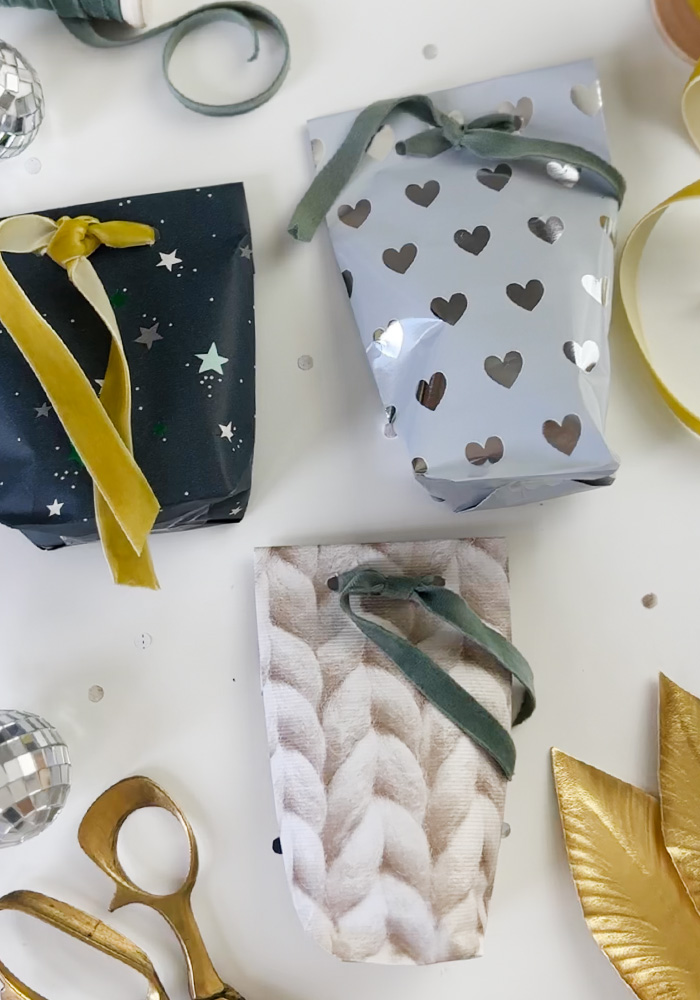 Looking for some other beautiful wrapping papers? Check these out…