INSIDE : Look at this amazing collection of Modern Decorative Garage Door Hardware! It is more easy than you realize and very budget friendly to add a few simple decorative pieces to improve your home's curb appeal.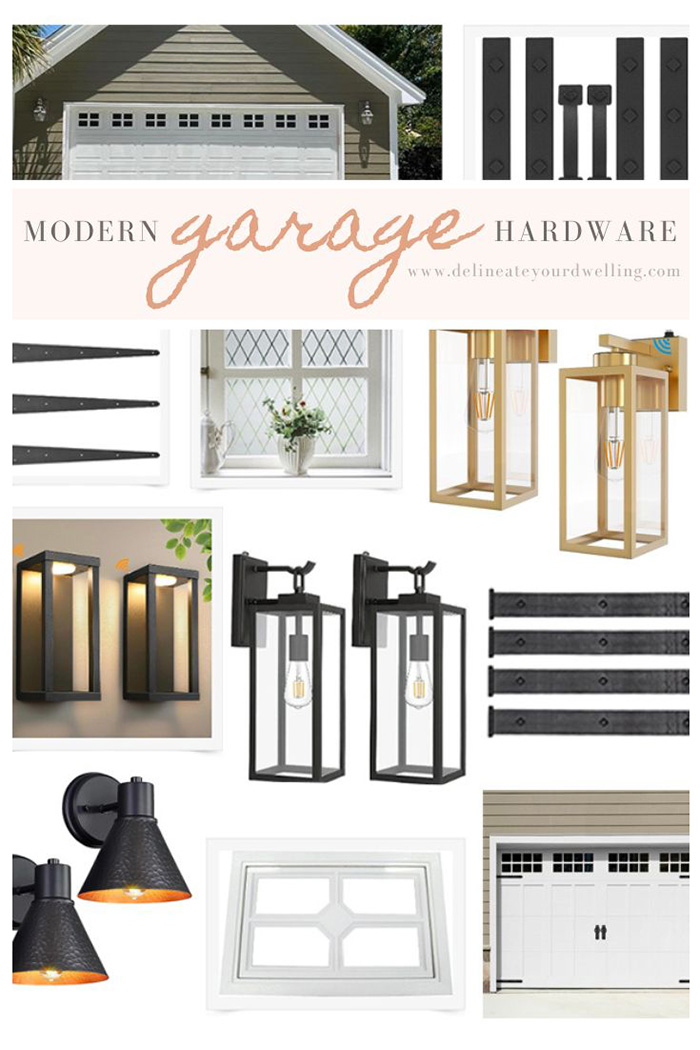 This post contains affiliate links. See my full disclosure here.
In 2013 I helped my mom install fake garage door windows on her house. I wasn't sure how it would turn out, but I tell you what it turned out to be such an amazing improvement for her home and general curb appeal. That post has gone on to be one of my most popular posts for an easy upgrade to your home's exterior.
So today, I thought I would write a Garage Door hardware, part 2 post!
First let's talk about the basic components of a garage door and which parts can be updated to give a more decorative look to your home.
Garage Door Components
Garage Door components are the basic parts and pieces that allow a garage door to open and close smoothly and safely. These are typically not the "pretty" parts of a garage door, however they are necessary to having a functional garage and are listed below.
Looking for my other outdoor Curb Appeal projects? Look no further!

- Give your Curb Appeal a fresh look with paint
- Painting your Garage Door
- Painting your Mailbox and Address Tiles
- How to Easily Repair Minor Wood Rot
- Install Faux Garage Door Windows
- Decorative Garage Door Hardware
- DIY Wooden Sunburst Doormat
Modern Garage Door Hardware
If you are looking to improve your garage door's appearance with a more modern feel there are numerous options you can take!
Paint Your Garage Door
First, you can give your garage door a fresh coat of paint. Whether you decide it would look best to give your garage door a modern look by giving it a darker color like blue, gray or black or adding a lighter color like white, cream or beige… painting your garage door is a simple update that gives your curb appeal a whole new feel.
You can also use a product like this Wood Look Paint for Garage Doors. It's a two step process that transforms any metal or plastic garage door to look like it's made of wood – very cool!
Magnetic Garage Door Hardware
Adding magnetic garage door hardware honestly feels like a no brainer to give the front of your home a new look without any worry of drilling or cutting into your garage door. There are numerous Garage Door Hardware kits you can purchase.
Being able to install a magnetic garage door decorative item is so simple and I love the non-permanence of it. Here are a few of my favorite ones.
MAGNETIC HANDLES
MAGNETIC HINGES
MAGNETIC WINDOWS
Garage Door Hardware Kit
These Faux Garage Door Windows were the kit we installed on my mom's home and they were incredible. Even standing directly in front of them, you would have a VERY hard time knowing they were not real windows. The only negative to them, in my opinion was that you had to drill into your garage door to install them. Not a huge issue, but one that some may not love.
Garage Door Exterior Lighting
Misc. Garage Door Hardware
Looking for more on garage doors? Check these posts out also!
Adding Faux Windows to your Garage Door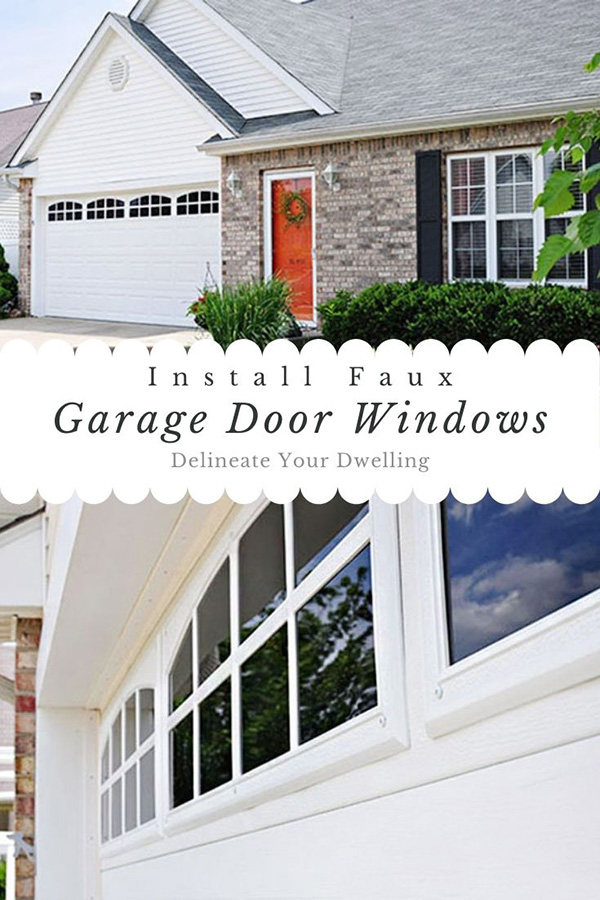 Painting your Garage Door (coming soon)