INSIDE : How to create and mix up the most Delicious Red Bell Pepper Savory Cocktail – the perfect recipe for your next party or happy hour.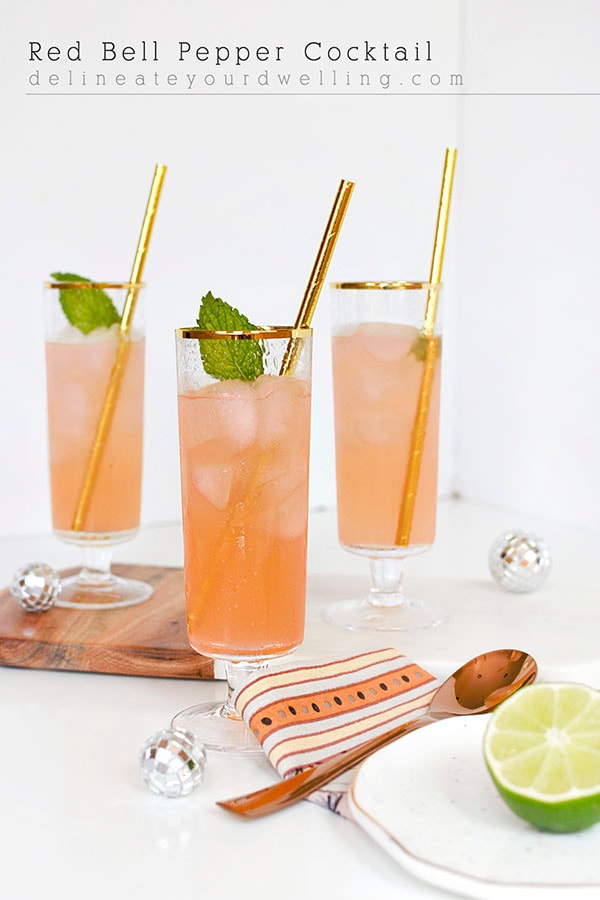 This post contains affiliate links. See my full disclosure.
I have been teasing this amazing savory cocktail for quite some time now. You have probably seen me talking about it and then testing and retesting it fairly often over on Instagram.
Today is the day you all have been so patiently waiting for… today is Red Bell Pepper cocktail time! Although I first had this drink during the summer, it also seems like a perfect fall drink for your next party or happy hour.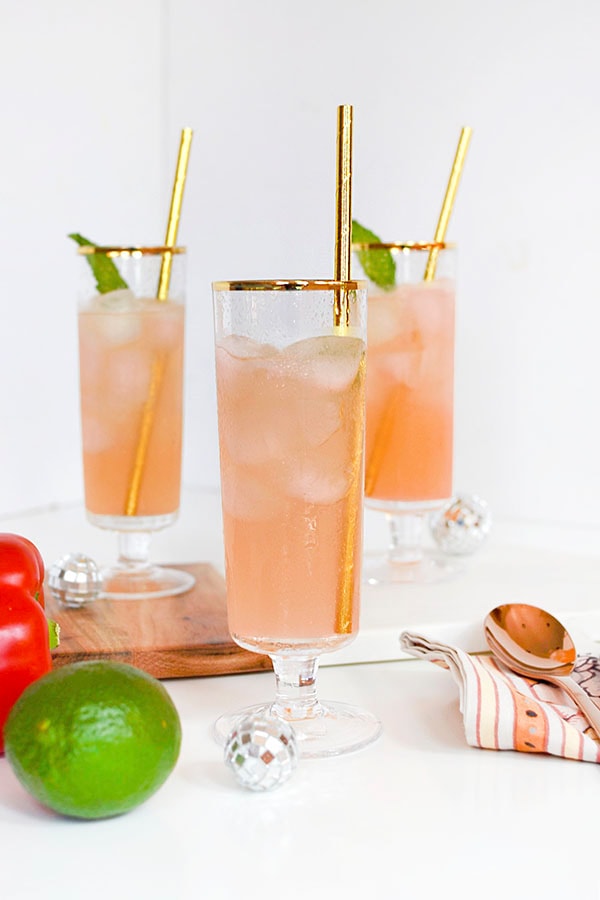 If you like bell peppers even a little, I highly recommend giving this fun and unique cocktail a try!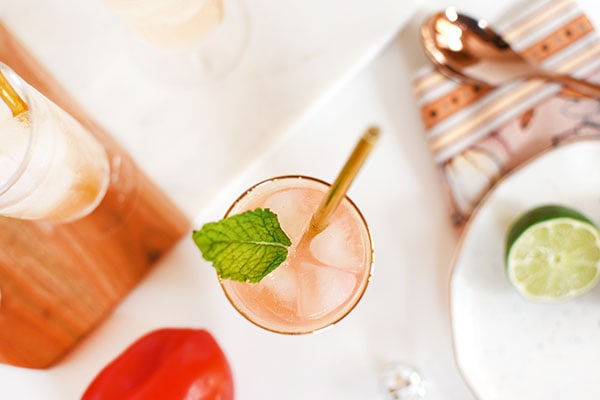 What ingredients are used in a SAVORY Red Bell Pepper Cocktail?
2 oz. Gin
1 oz. Simple Syrup
3 slices of Red Bell Pepper
1/2 squeezed Lime Juice
2 Springs of Mint
Zest of Lemon
Savory Cocktail Tools I used for this recipe :
Citrus Juicer
Stainless Steel Shaker
Muddler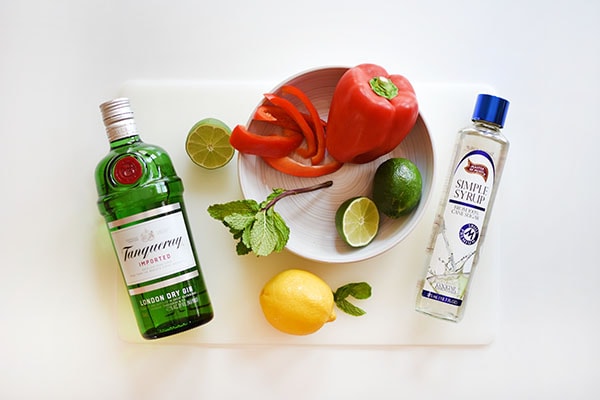 Last year, my dear friend and I were out for one of our 'drinks on the town' nights. It was a time we both savored as busy mamas, each week. We could dress up a bit, put on our brightly colored lipstick for the evening and enjoy wonderful conversation… mostly she made me laaaaaaaaugh and it felt so good to my weary soul. I'm talking about this lady, fyi.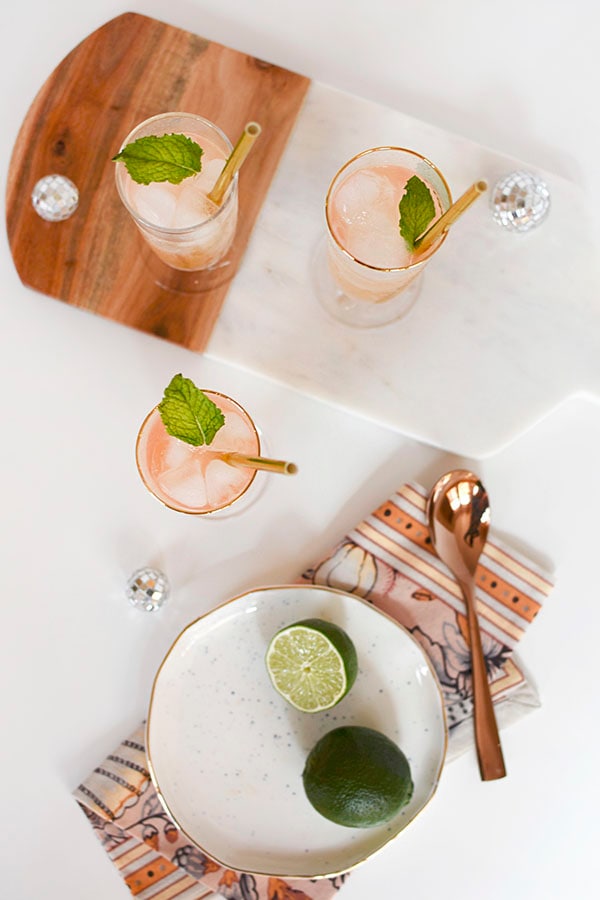 On one particular occasion, we went to one of our standard local spots and they had something new on the menu, a savory Red Bell Pepper Cocktail.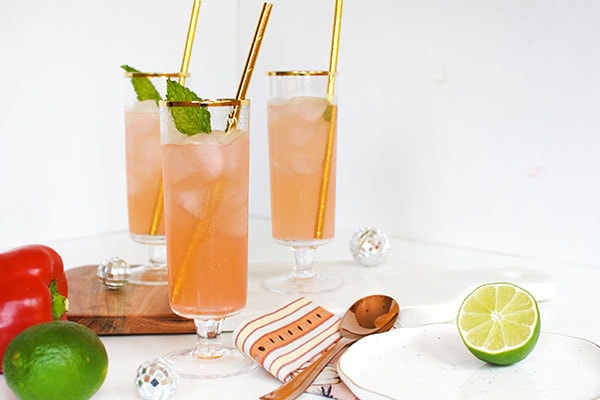 It was so unique that we decided instantly we both had to give it a try and no surprise at all, but we both LOVED it. I immediately set about to recreate it at home. (And can we talk about the gorgeous color!)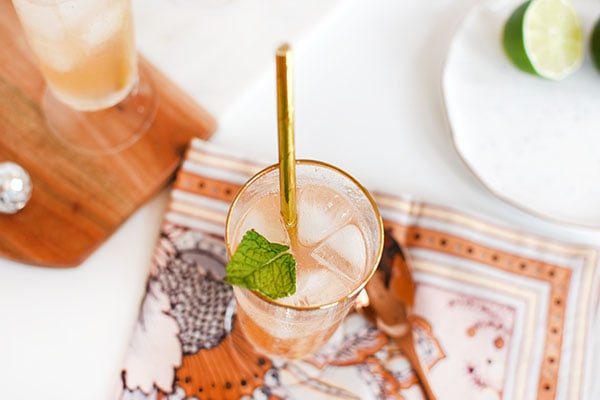 After playing around with the ingredients a bit here and there and then of course going back for more Red Bell Pepper cocktails from the real restaurant, I think I finally have a recipe that is just about right!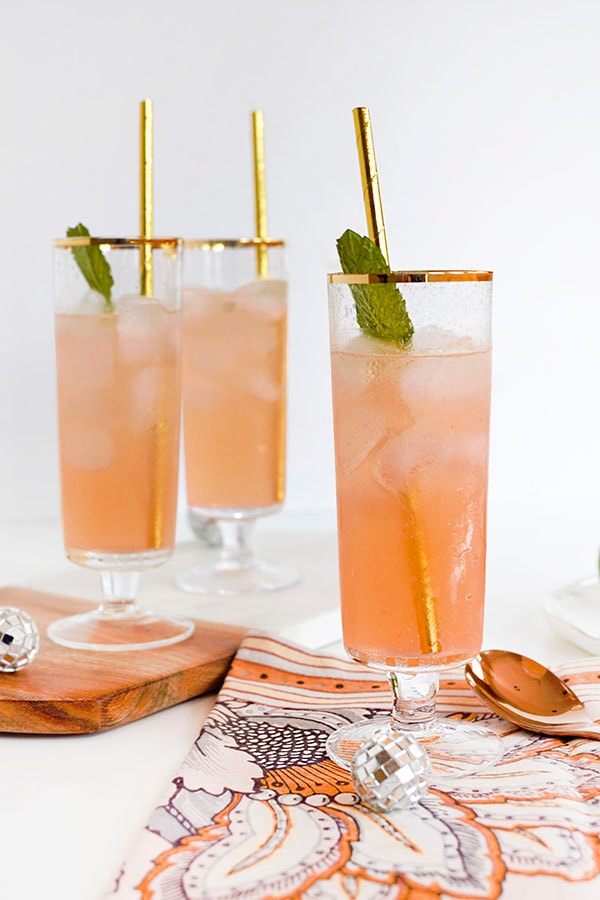 How to make a Delicious Red Bell Pepper Cocktail :
-Muddle 3 slices of red bell peppers and 2 springs of mint.
-Add 2 oz. of Gin, 1 oz. of Simple Syrup and 1/2 of a squeezed Lime.
-Add ice to your shaker and shake to mix.
-Strain and pour your drink into a cocktail glass and add zest from a lemon. Garnish with additional mint.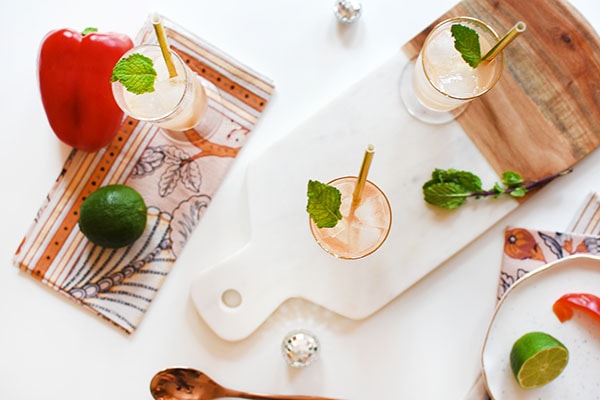 Plus, the red bell pepper creates the most lovely pink/peach color. The color varies depending on how much you muddle those bell peppers! And aren't these napkins and glasses from World Market the most lovely?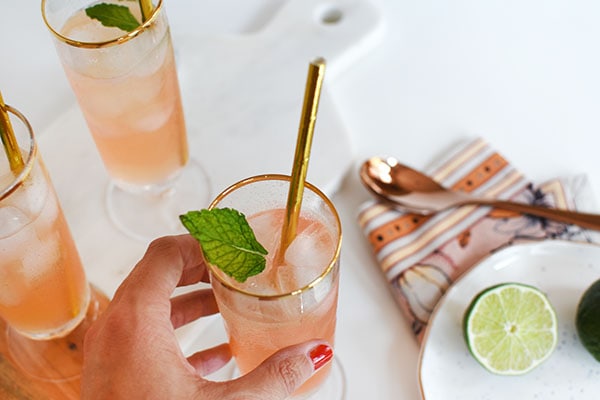 Looking for some other delicious adult beverages? You might like these:
Fall Apple Cider Mule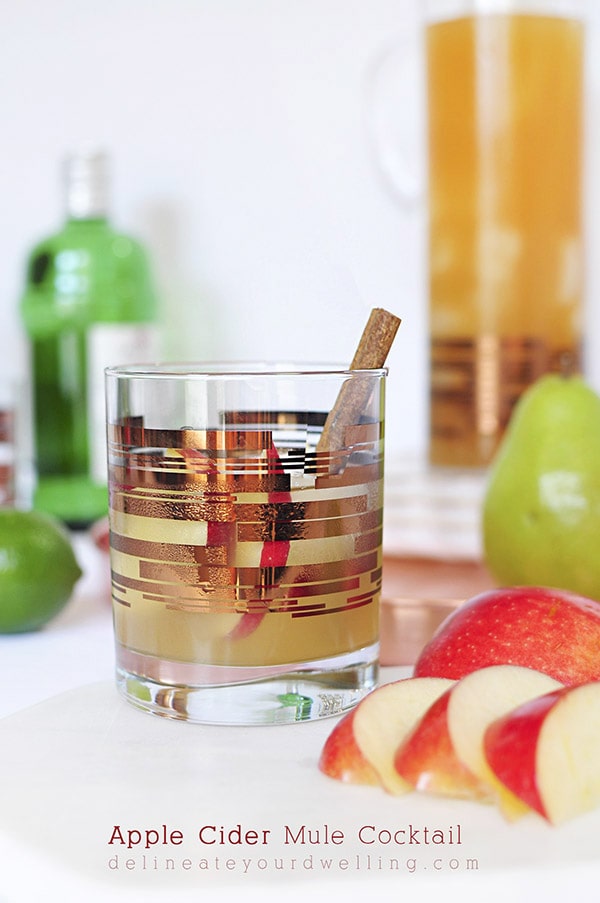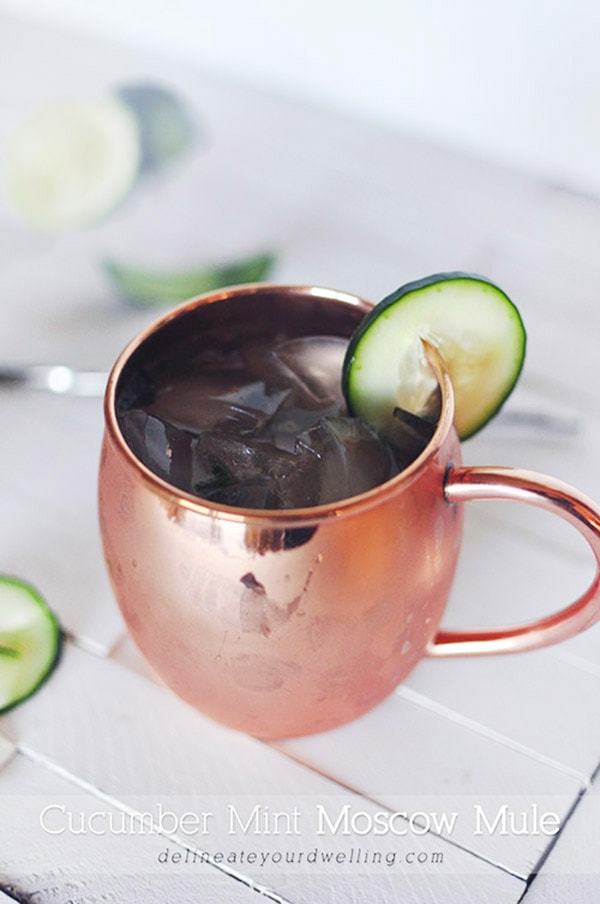 SaveSave
SaveSave
SaveSave
SaveSave
SaveSave
SaveSave
SaveSaveSaveSave
SaveSave
SaveSave
SaveSave
SaveSaveSaveSave
SaveSave
SaveSave