It's Fall Y'all Coloring Page
INSIDE : Download the perfect autumn print to hang in your home and also available as a It's Fall Yall Coloring page. This would be such fun to enjoy with friends and family during a harvest festival, a pumpkin decorating party or even on Thanksgiving Day! Print at home and color with markers, crayons or colored pencils.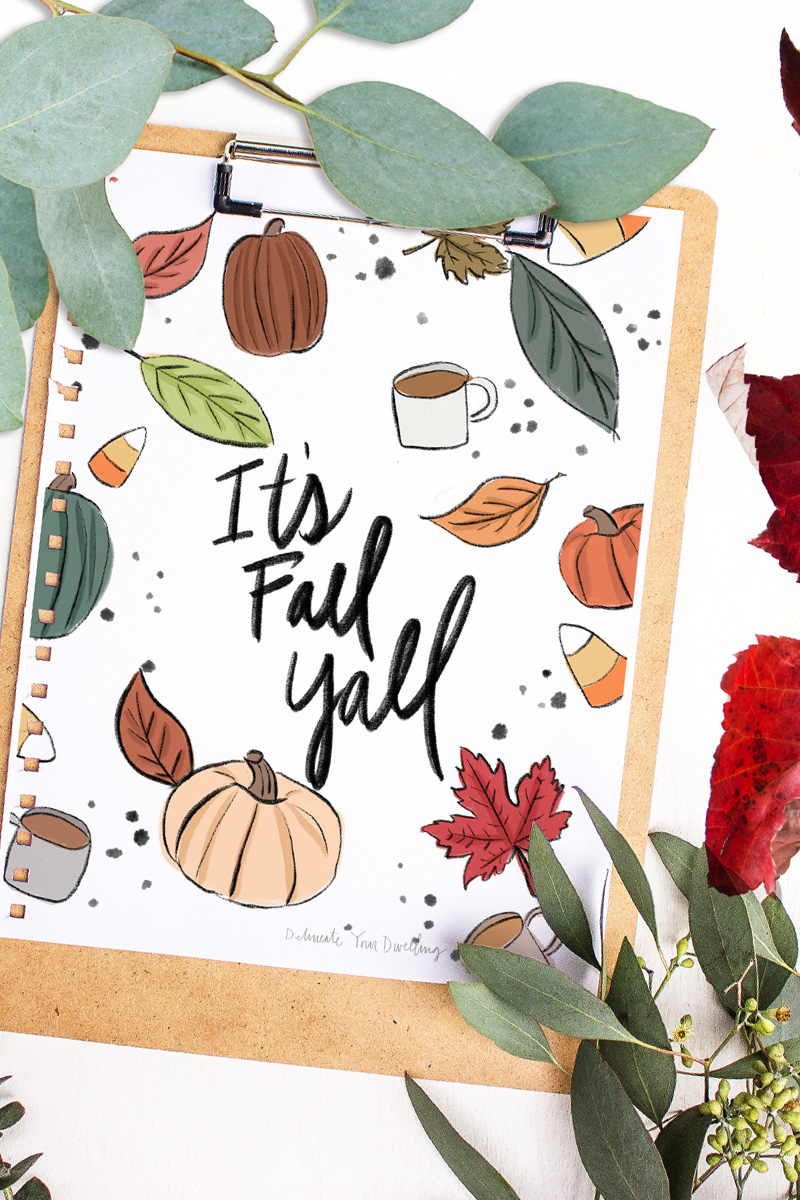 This post may contain affiliate links. See full disclosure here.
Anyone love a good coloring page like me? When I was little, I wanted to be a professional "color-er". You could always find me with a box of Crayola Crayons nearby. So it only makes sense that even as an adult, I still enjoy sitting down from time to time and relaxing with some coloring.
If you fall into this category as well, be sure to take a look at some of the below pages I have made and shared over the years below!
Looking for more Coloring Pages? Check these out…
I don't know about where you live, but Fall weather is here in New Mexico and the mornings are crisp and cool. It makes me want to grab a cozy hot coffee and read a good book or do some coloring – ha!
We went to a pumpkin patch last weekend and while walking through the corn maze, I proclaimed, "It's Fall Yall!" There is just something about fall that is quite lovely.
This fun Fall print can either be printed in color and hung in your home OR you can download the black and white version and color it yourself!
This 'It's Fall Yall' print includes the following graphics…
Pumpkins
Fall Leaves (that Maple tree leaf is my fave)
Candy Corn
Mug of Hot Chocolate
Mugs of Coffee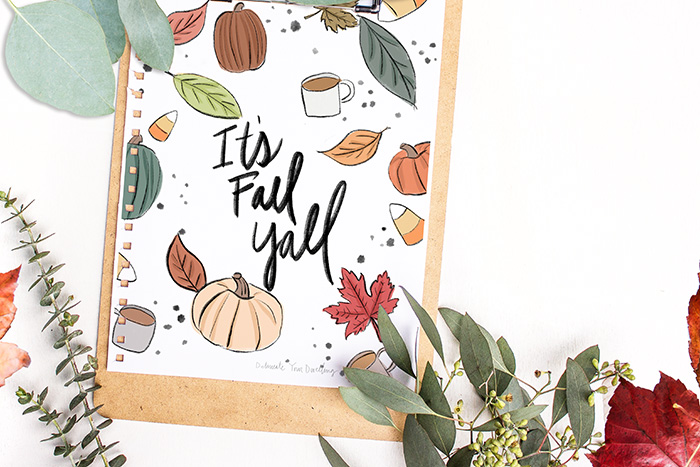 And if you are looking for even MORE, check out my Best Fall Coloring pages post!
Print Details
This print has been designed for an 8.5 x 11 sheet. The downloadable file will come to you as a .jpg and you can print it either on your home printer or take it to a local print shop to print.
You can download the black and white version to add your own color OR you can download the already colored version to hang in your home as a fun Autumn printable.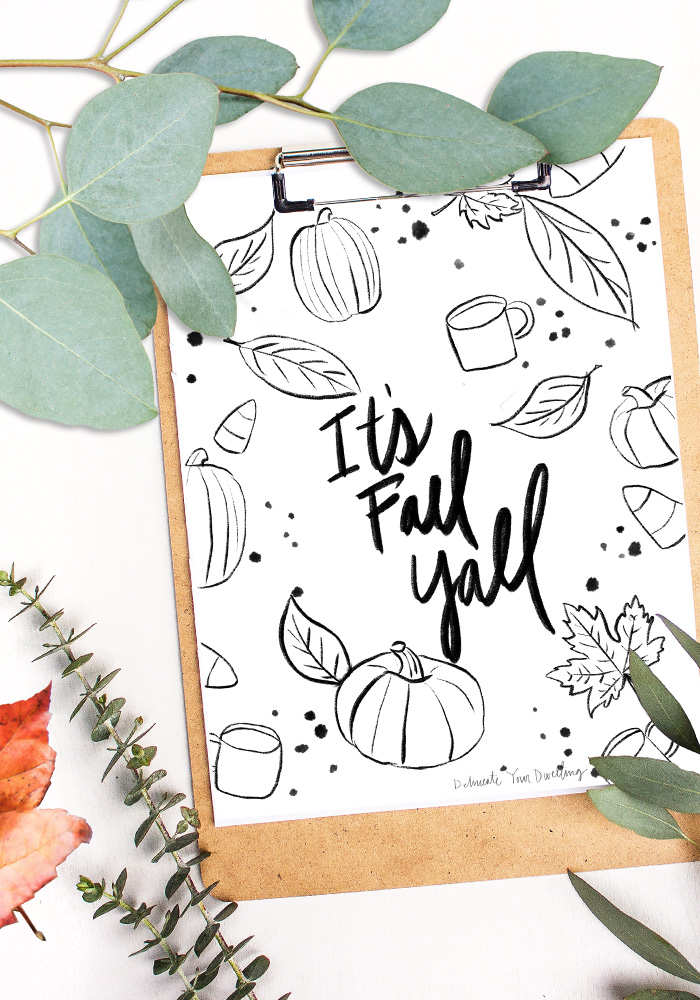 Fall Coloring Page
Download Details
Getting your Fall Coloring page is as simple as signing up for my DYD Insider Newsletter. Not only will you be able to download this print, but you will get access to my entire printable library, which is well over 50 prints at this point. Sign up at the Newsletter link below.
And if you are already a DYD Newsletter Insider – then, you are in luck! Click over here to access my Printable Library. Use the password found at the bottom of any email I've sent you and you will get to this file AND all my other 50+ prints.