INSIDE : Learn how to create a fun Fall wreath to hang in your home with yarn and twigs. Make a Yarn Wrapped Twig Wreath in your favorite color.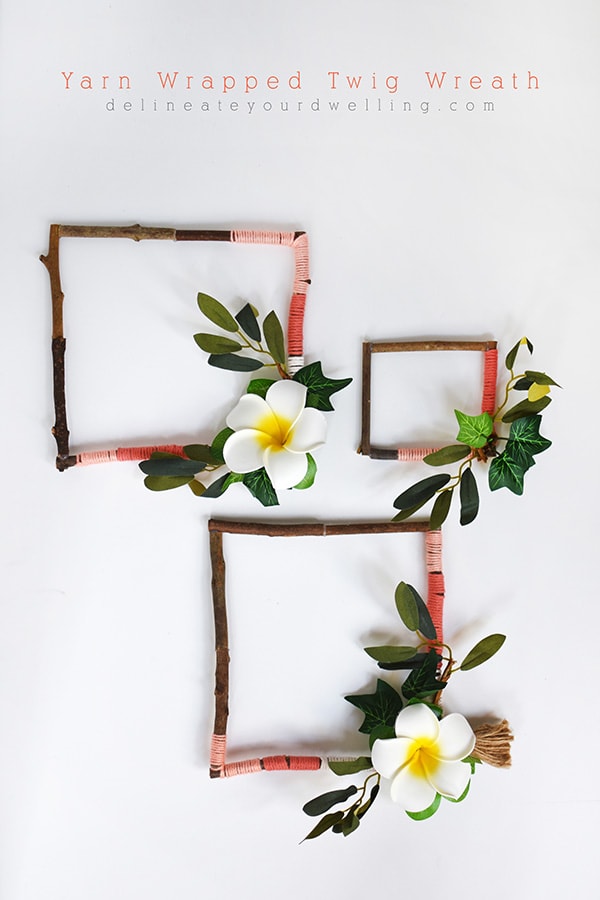 Natural materials with a twist of color makes for a perfect combination in my opinion! I found the most wonderfully sized twigs over at Oriental Trading and I knew I had to have them. Add in a little colorful yarn and I was in business!
Today I am sharing how you too can make an easy and fun Yarn Wrapped Twig Wreath.
I love making season wreaths. They are such a fun way to bring your excact style to life. A few other fall wreaths I've made are a Fall Plate Wreath and a Green Beaded Wreath.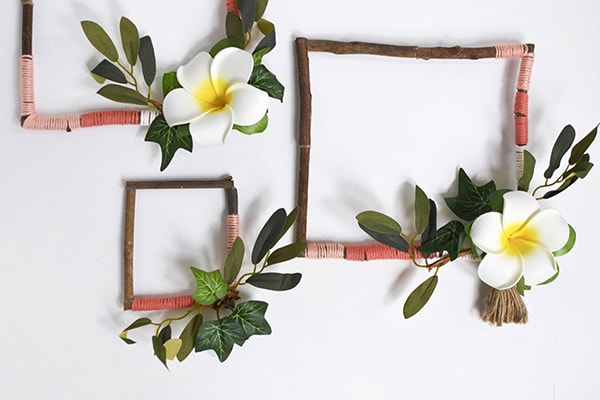 The best part is that you get 50 twigs in the box, so you can make them as big or as small as you would like. The larger square wreath is 6″ x 6″ and the smaller square is about 3″ x 3″ in size.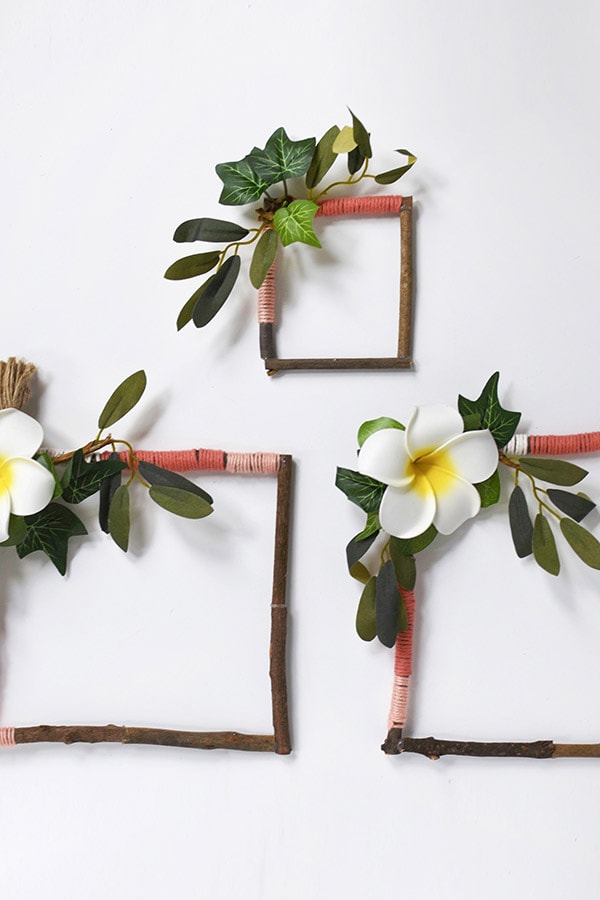 Plus, if you are like me… you have a tons of gorgeous yarn sitting around your home with no use in sight. And I always love finding uses for my yarn stash.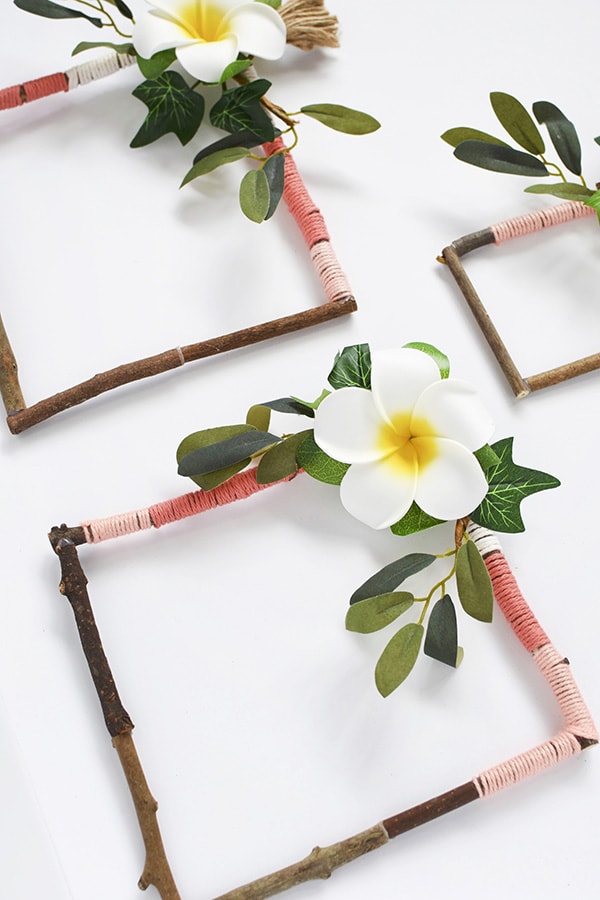 Be sure to head over to Oriental Trading's Fun365 site to see my full supply list for these fun wreaths.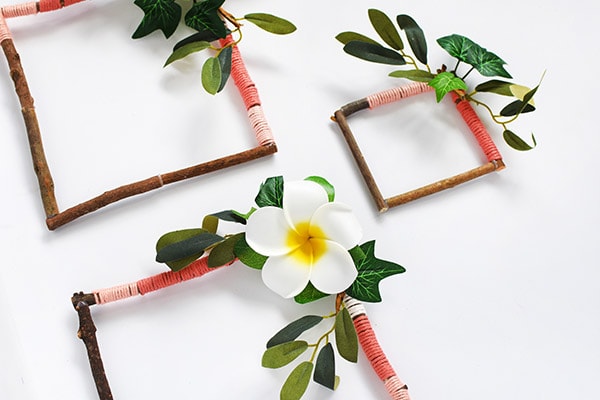 I plan to hang these little beauties in my home but am just trying to find the best spot for them… maybe my front entry, maybe my dining room! I want to try and make even a larger one – wouldn't that be dramatic.
If you are looking for more Easy DIY Artwork, you might want to check out these simple tutorials I put together for other paintings.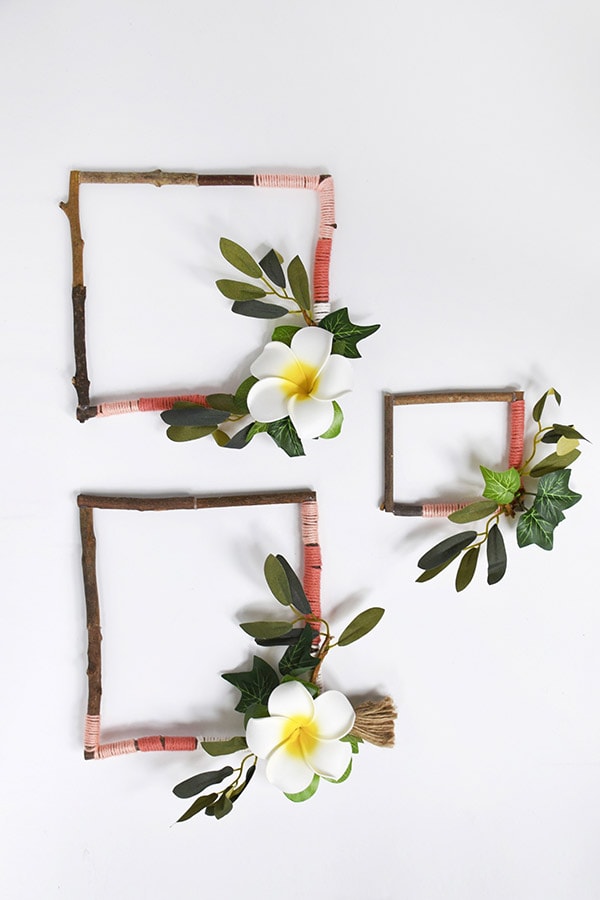 If you want to see exactly how to make you own wreath, head to Oriental Trading's Fun365 site!
And if you're curious to check out all my Oriental Trading projects, head over here!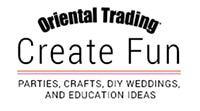 If you're looking for other wreaths, you might like these…


SaveSave
SaveSave
SaveSave
SaveSave
SaveSave
SaveSave
SaveSave
SaveSave
SaveSave
SaveSave
SaveSave
And if you want to check out a few other yarn crafts, look no further:
Ring Yarn Art
Yarn Wrapped Twig Wreaths
DIY Ombre Basket Yarn Handle
Printed Letter Tote Bag
Flower Wall Hanging with Yarn Tassle
Colorful HOME Sign
Pom Pom Throw Blanket
Lounge Tassel Pillow