INSIDE : Learn how to create your very own DIY Embroidery Hoop Wreaths with ribbon for Spring time. Use these few fun and simple supplies. They are easy to make and so fun to customize to your perfect colors!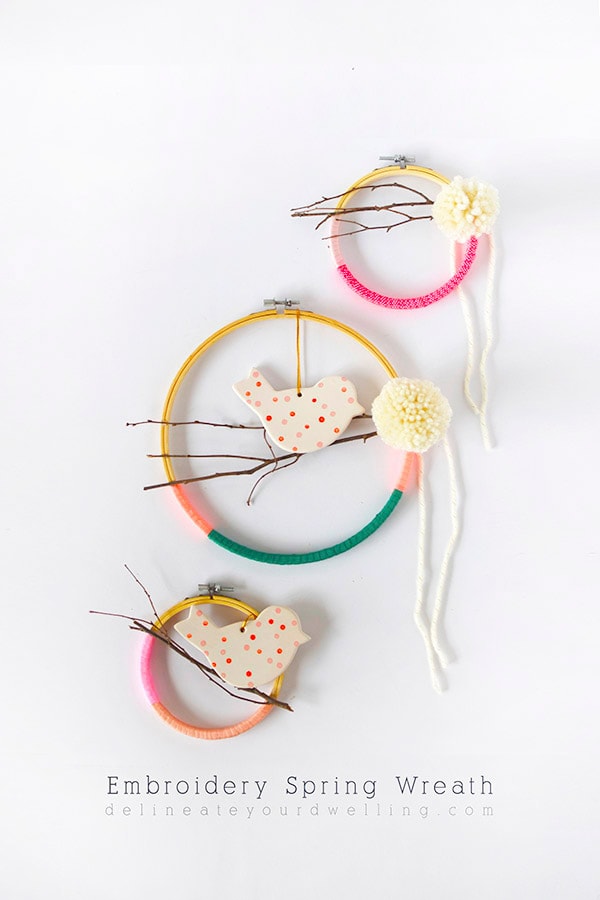 I have Spring on the brain in a big way! We have had a fairly mild winter and even still, it's all I can do but sit and dream about warmer weather, daily sunshine and planting all my spring flowers!! To tide me over until that darn weather decides to cooperate, I have decided to created the sweetest Embroidery Hoop Wreaths with ribbon for Spring using Oriental Trading's supply of the month! This month we were working with embroidery hoops, let's check out how I incorporated mine.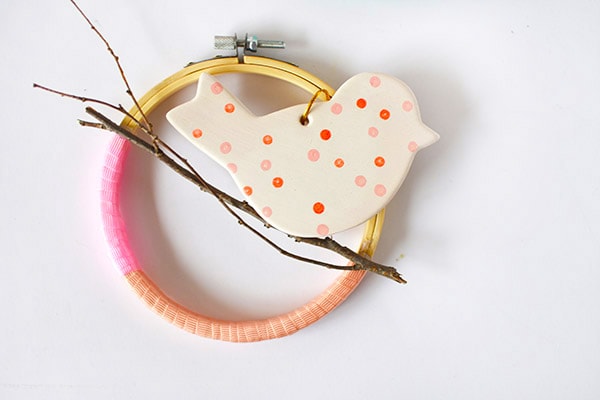 I LOVE the polka dot patterned ribbons Oriental Trading had available and knew they needed to be part of my wreath. And pale pink on florescent pink and some coral… you know I'm game for all of that!


And can we talk about the pom poms for a moment? They bring such an element of whimsy and fun to anything they are added to!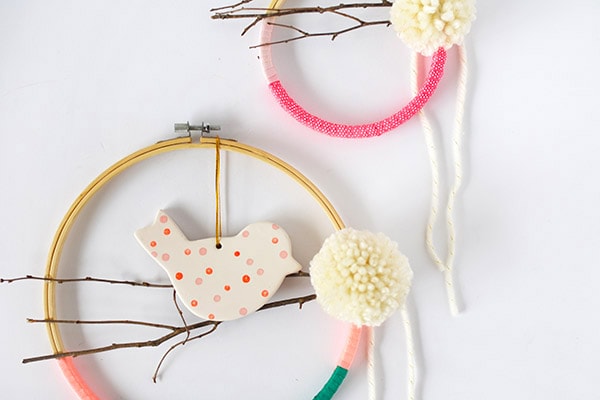 With happy ribbons, fun pom-poms and adorable polka dotted ceramic birds, you can make the sweetest little wreaths to fill your home or front door!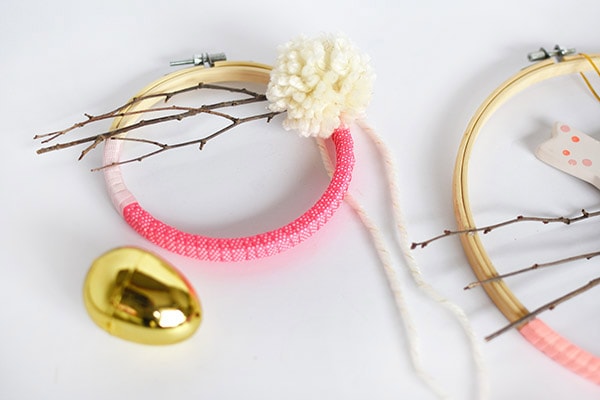 Head over to Oriental Trading's Fun365 site to see How to make an Embroidery Hoop Wreath with ribbon and my full supply list so you can make this adorable Spring wreath for yourself!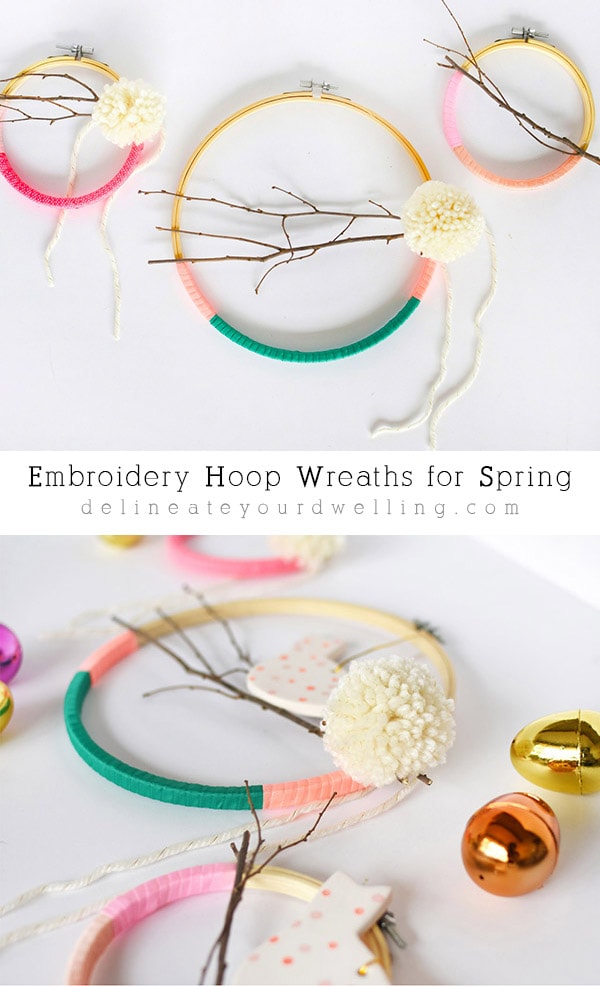 Be sure to see the full step by step tutorial at Oriental Trading's Fun365 site.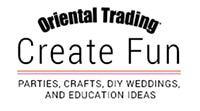 And if you're curious to check out all my Oriental Trading projects, head over here!
If you're looking for other wreaths, you might like these…