INSIDE : Learn how to create a simple and inexpensive Plastic Silverware Spoon Holiday Wreath for this Christmas season. It's the most perfect wall decor.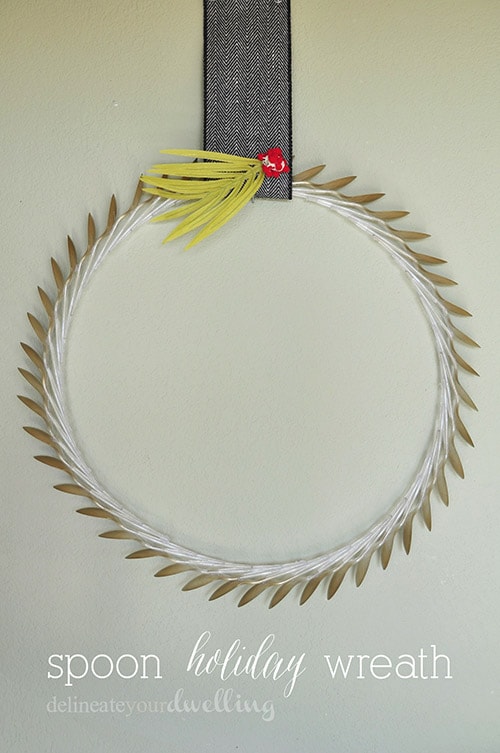 I love decorating for the holidays, but if you saw my Christmas Home Tour, you'll know I love using what I have with slight tweaks (almost always spray paint) to keep costs low and trends high. I saw this wreath first at Nesting Place and fell in love big time. Today I am putting my little spin on it and sharing my Spoon Holiday Wreath.
This post contains affiliate links. See my full disclosure.
I love how simple the supplies are for this project!
What supplies do I need to make a Christmas Plastic Silverware Spoon Wreath?
(I ended up not using the straws)
A package of plastic spoons (at least 50 count)
Rust-Oleum Metallic Gold Spray Paint
Hot glue
Wide Ribbon
Red Pom Pom Ribbon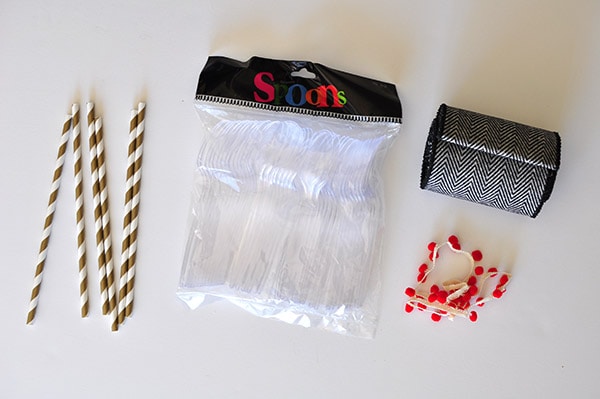 How do I make a Christmas Plastic Silverware Spoon Wreath?
My little tweak to the amazing Nesting Place's wreath was to give the clear spoons a gold ombre' effect. I set my spoons in a line and gave the cup portion of the spoon a few light coats. It worked perfectly.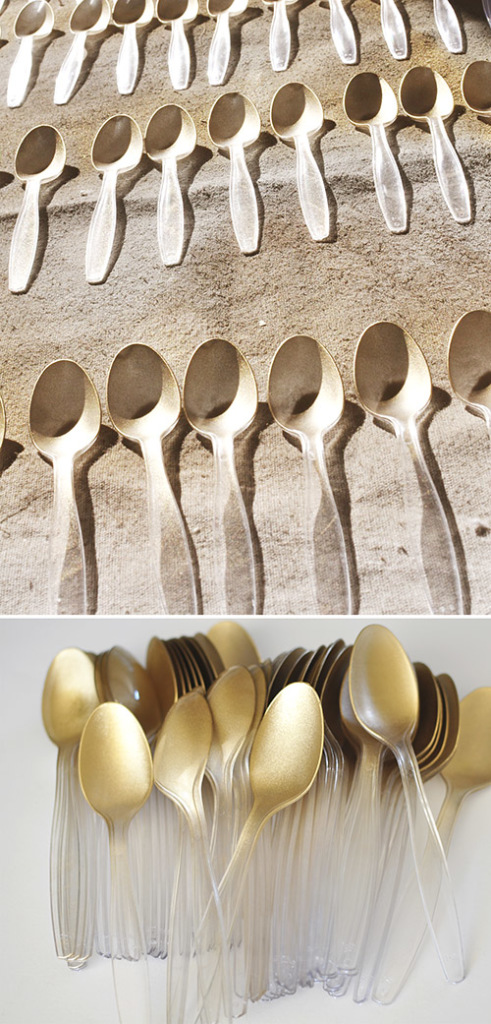 Okay, time to be super honest. This is the most lovely wreath but after spray painting the spoons, the hot glue wasn't fully adhesive… I had to really layer on the glue. My learning lesson is this, be judicious with the spray paint. Keep the area you are gluing clear of paint for better adhesion.
How to glue spoons to create wreath:
With the spoon resting on a flat surface, add a dab of glue just below the bowl portion of the spoon and then near the end of the handle. Immediately lay another spoon on top for a stacked look. This begins the wreath form.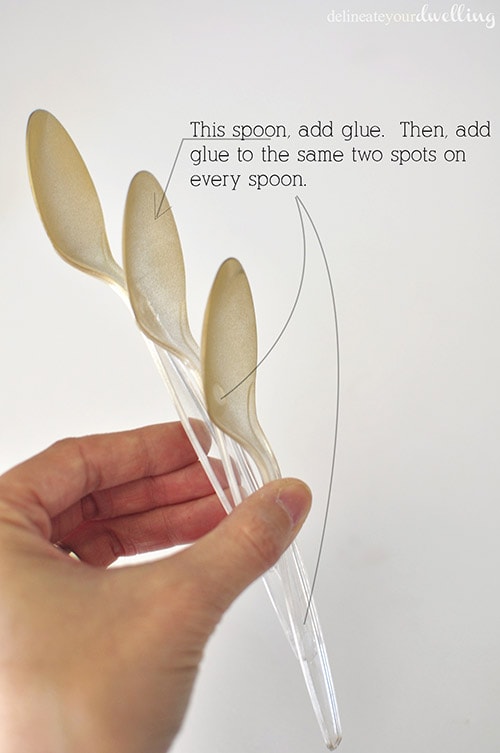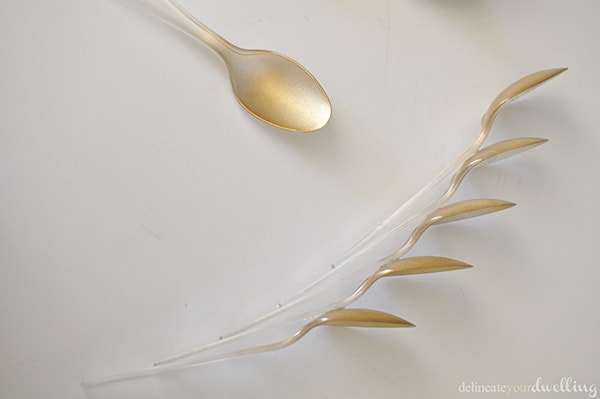 Once my wreath was completed, I hung it with the wide ribbon and created berries wrapping the pom poms into a ball.
Simple. Lovely. Christmas.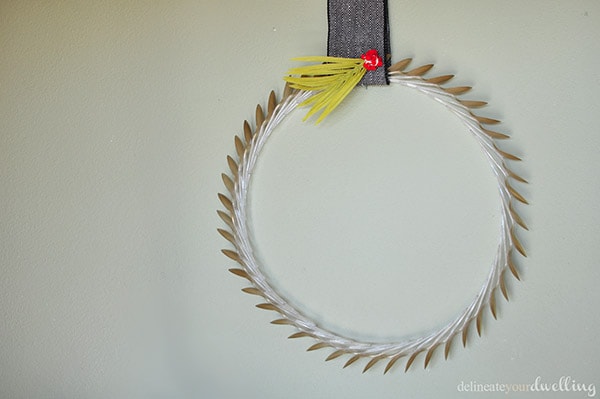 If you're looking for other wreaths, you might like these…

If you liked this Christmas project, you might like some of my other ones, too.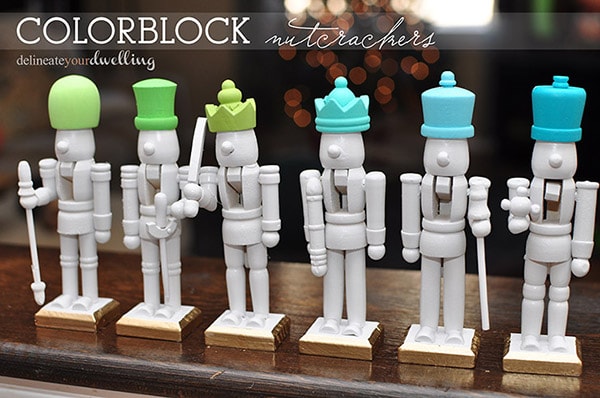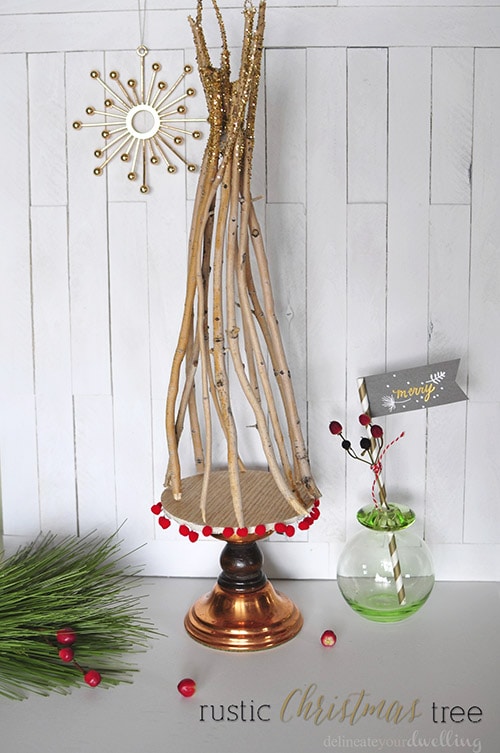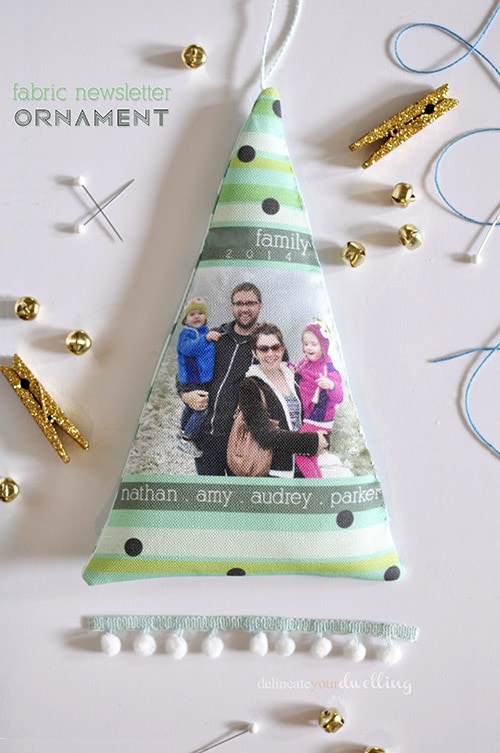 SaveSaveSaveSave
SaveSave