INSIDE : Learn how to create a fun Handmade Embroidery Hoop Ornament to hang on your Christmas tree this Winter season.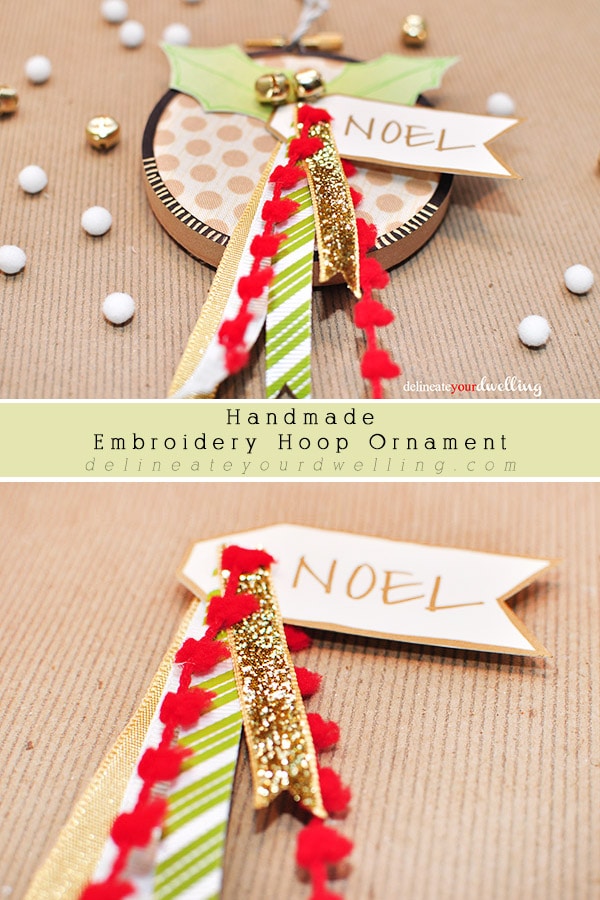 This post contains affiliate links. See my full disclosure.
This post has been republished since it's December 2013 original post date.
I was so honored to have been asked to join with Lines Across on her Handmade Ornament series. I am excited to finally share my ornament with you all now.
Get ready to grab a few supplies and you can make a handmade Embroidery Hoop ornament right along with me!
What supplies do I need to make a NOEL handmade Embroidery Hoop ornament?
Small Embroidery Hoop
Fabric
Green Scrapbook Paper
Miniature Jingle Bells
Ribbon Embellishments
Gold Sharpie Marker
Hot Glue
How do I make an Embroidery Hoop ornament?
I bought a small sized embroidery hoop at my local Jo Ann Fabrics store. This was the only purchase I made for this ornament.
The first step was covering my hoop with this fun cream and tan polka dot fabric material. After tightening the screw at the top of the hoop, I cut off the excess fabric and hot glued just a small line around the back of the hoop to help keep it in place.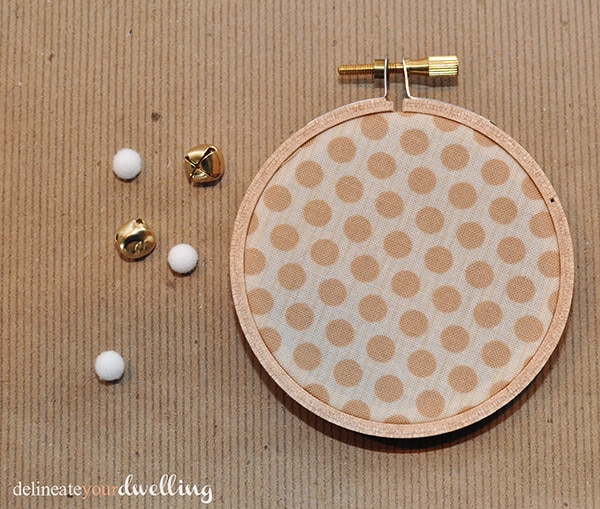 Using a piece of white card stock, I wrote out NOEL in a
gold Sharpie marker
and then gave it a quick outline, as well.
I was so thrilled to use some of my shimmery gold ribbon and my small red pom ribbon to add a little sparkle and excitement.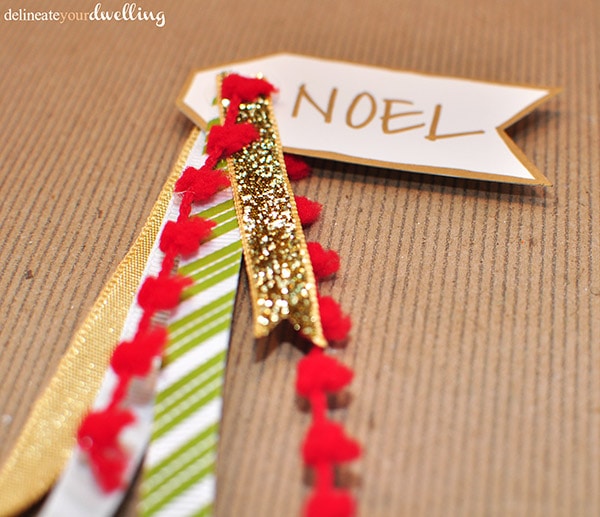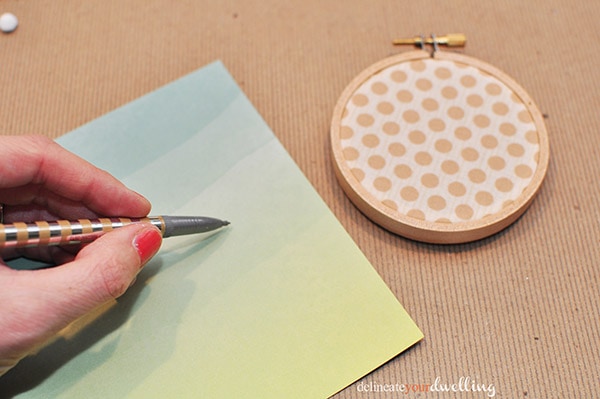 A little green marker to help define the leaves.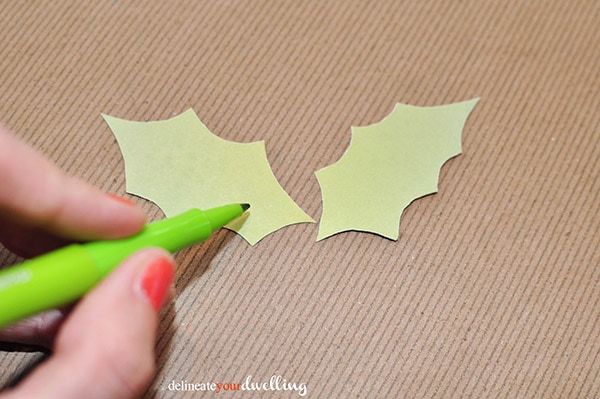 After all my parts were assembled, I started gluing everything down. For a final touch, I added two
gold jingle bells
and painted the edge of my embroidery hoop black.
Using the same gold Sharpie, I added just a touch of a pattern.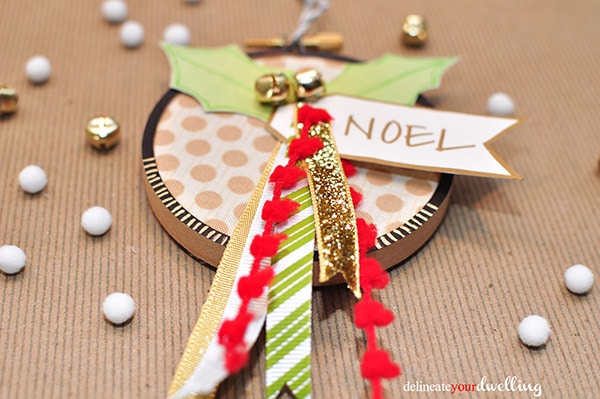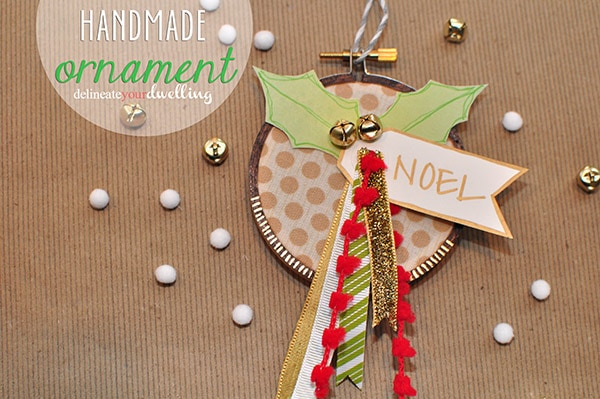 Looking for some other fun Christmas DIY Ornament ideas? Check these out.