INSIDE : Get organized this next year with a gorgeous modern Calligraphy Hand Lettered 2019 Printable Calendar! With a simple free download and you will be set to get yourself on task and scheduled out for the year.
UPDATE!! My Free 2023 Checkerboard Printable Calendar is now available for download! UPDATE!!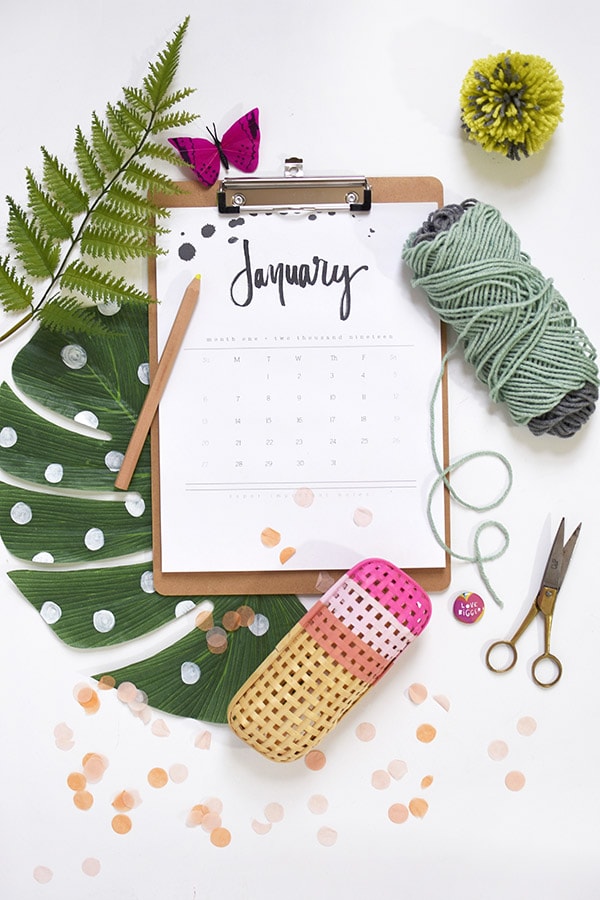 The long anticipated day is here! Today I am launching my 2019 Hand Letter Printable Calendar – yay! Year after year, I am always so thrilled to see how many of you download and enjoy this calendar. And it warms my heart to see it in your homes each month!
Be sure to scroll to the bottom of the post for more information on how you can download your new calendar.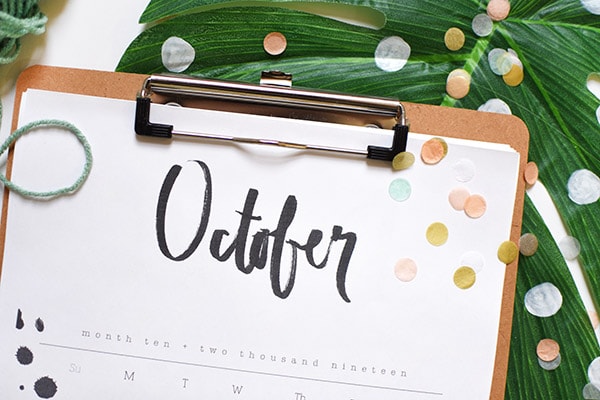 What makes up a good calendar?
This download 2019 Printable calendar is simple and clean with a very modern style. I have designed it in a month by month style format, so you can easily view an entire month at a glance and see what big moments are coming up for you next. Included at the bottom of each month is a small section for writing notes.
Using a modern calligraphy style, I hand lettered each of the calendar months for a big bold statement on each sheet.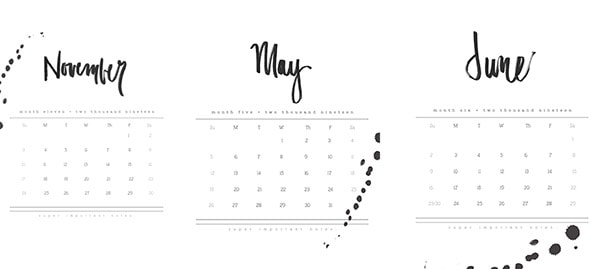 And I can never share my calendar without doing a quick look back at the previous year's calendar. YOU ALL HAVE LOVED THESE CALENDARS!
-2015's calendar received 40,000 downloads.
-2016's calendar received 191,000 downloads.
-2017's calendar received 128,000 downloads.
-And last year's 2018 calendar received 22,000 downloads.
THANK YOU for year after year keeping this calendar as my number one ranked blog post!
This is the fifth year I have created a free printable calendar pdf file and it think I love each time a little more! Let's take a closer look at my printable 2019 Calendar by month.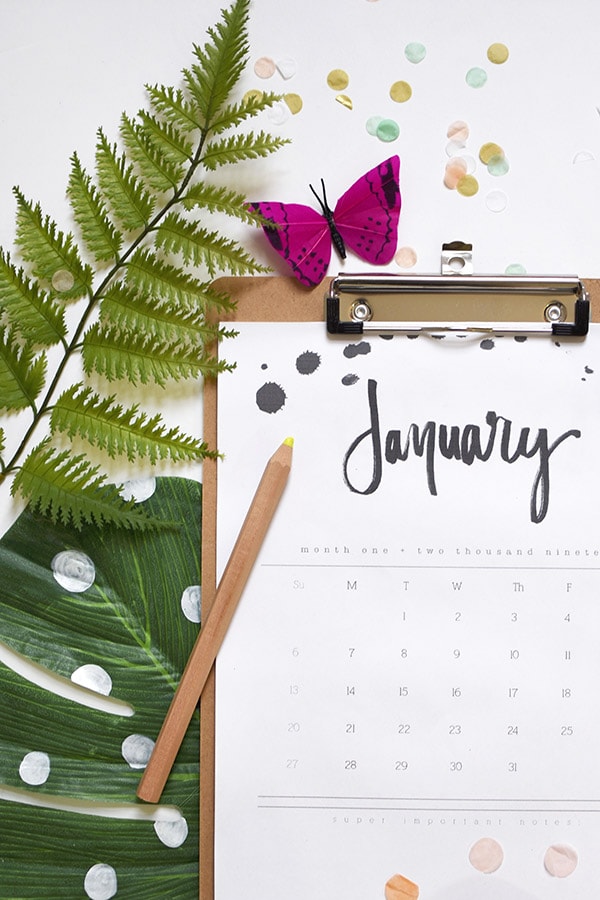 Last year's calendar had the most add ons to it and I noticed it also had the least downloads… so I heard you all loud and clear. You like simple clean and stylish calendars with less extras.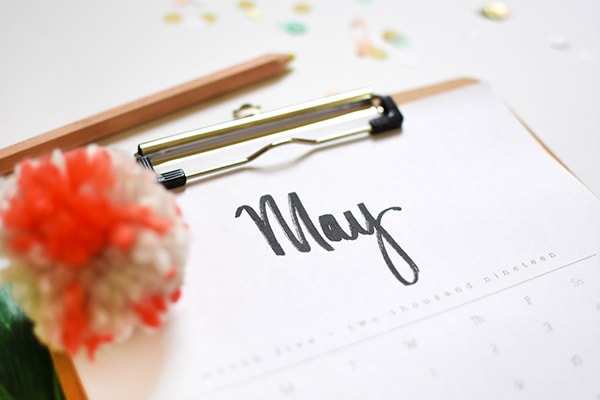 This new 2019 Download Calendar has the month hand written and the remainder of the text is all in a clean simple digital font.
The bottom portion of the calendar page says, "Super Important Notes"… for all of your most pressing super important monthly items.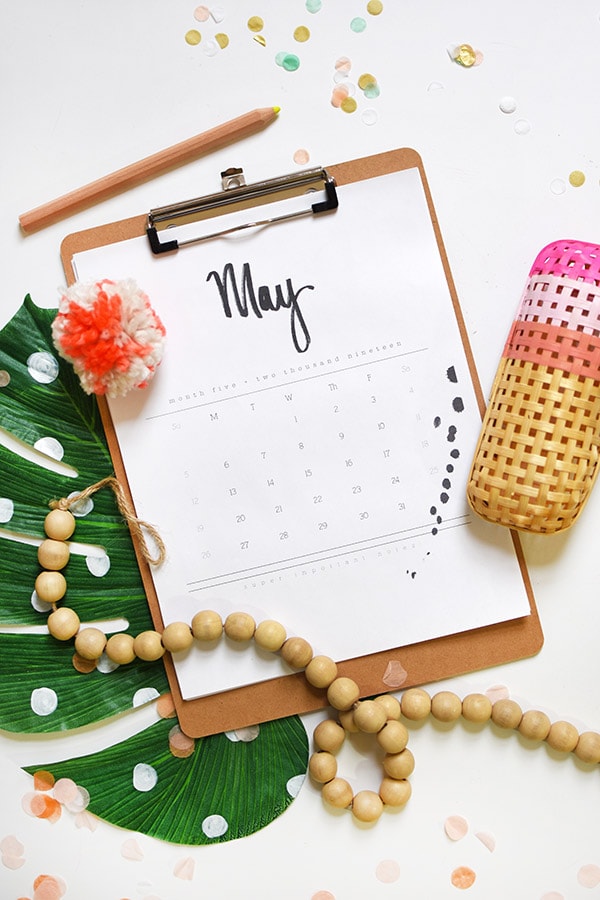 I did keep the black and white ink spots on each calendar month. Starting at the top of the page in January, the ink spots go around the page in a clockwise (semi moon phase like) pattern. Each of the 12 months has a different ink spot pattern.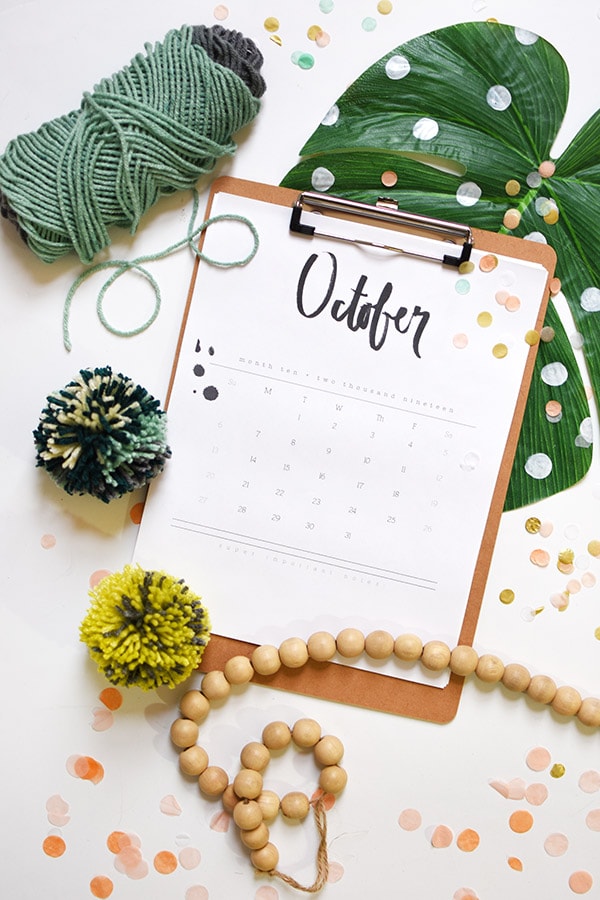 IMPORTANT: You need to sign up for my newsletter to receive access to my ENTIRE DYD Printable Library, as well as the 2019 Hand Lettered Calendar. See info below on how to do that!
Now, let's take one final look at all 12 months side by side!

Each month is designed to fit an 8.5 x 11 size sheet. You can easily print this pdf file straight to your home printer (that's what I do) or you can take it to a local print shop, if you decide. I've even seen a few people print them on colored paper!
ALSO, I loved how many of you tagged and shared your calendars with me over the course of 2018 on Instagram!!! Please continue to do that on Instagram, Facebook or just a simple email. I love seeing your calendars hanging in your home, keeping you organized and on task while adding a little pretty to your space at the same time!
UPDATE!! My Free 2021 Printable Calendar is now available for download! UPDATE!!
Okay, let's do it, 2019!
> > SIGN UP for the
Delineate Your Dwelling NEWSLETTER to get ALL 12 Months + access to my ENTIRE DYD Printable Library! < <
Already a DYD Newsletter Insider? Click on over here to access the printables library using the password found at the bottom of any email I've sent you.