INSIDE : Time to get organized with your Free 2021 Printable Calendar! With a simple free download, you can get your schedule together, put yourself on task and be organized for the year ahead.
UPDATE!! My Free 2023 Checkerboard Printable Calendar is now available for download! UPDATE!!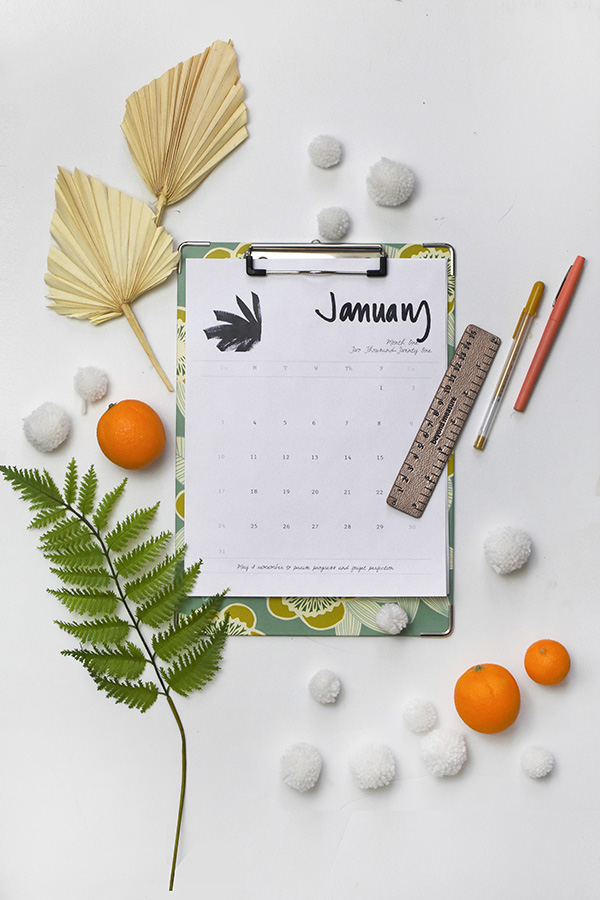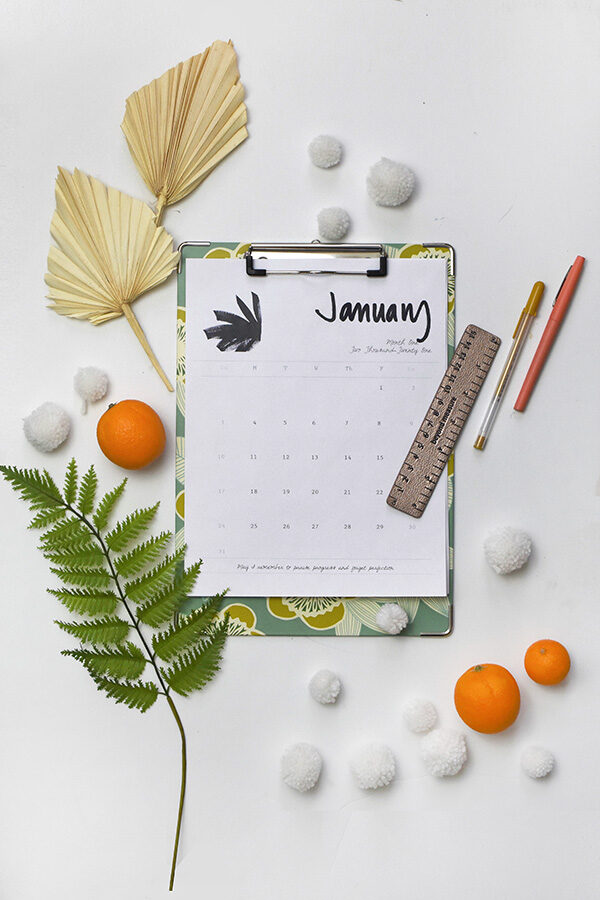 Free Calendar Printable
After seven years of creating a printable calendar, you would think I would be more prepared each year… but alas, it's January 3rd and I am just now releasing my calendar. So sorry!
However, year after year you all seem to SO enjoy my calendar and it makes it so fun for me to keep sharing new designs each year. I will happily keep creating calendars as long as you keep loving them.
Be sure to scroll to the bottom of the post for more information on how to download your new FREE calendar.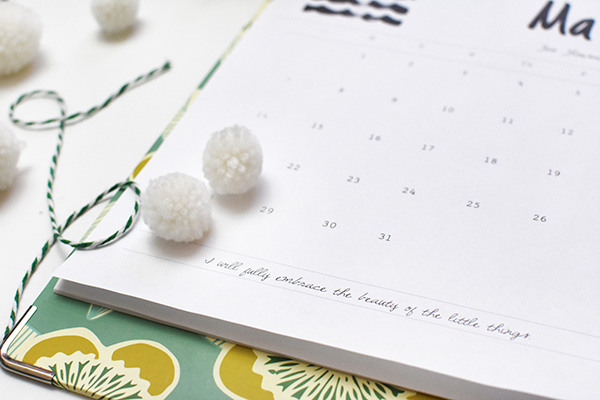 What is new about the 2021 Calendar Printable?
This past year I created twelve art pieces for my new graphic Artistic Hallway Gallery and just loved how they turned out. I thought it would be fun to incorporate those pieces of artwork onto the calendar this year!
The printable calendar still goes in a month by month style format, so you can easily view each month at a glance and see what big moments are coming up for you next.
And then at the bottom of each month is a monthly intention or positive quote to encourage you along each day.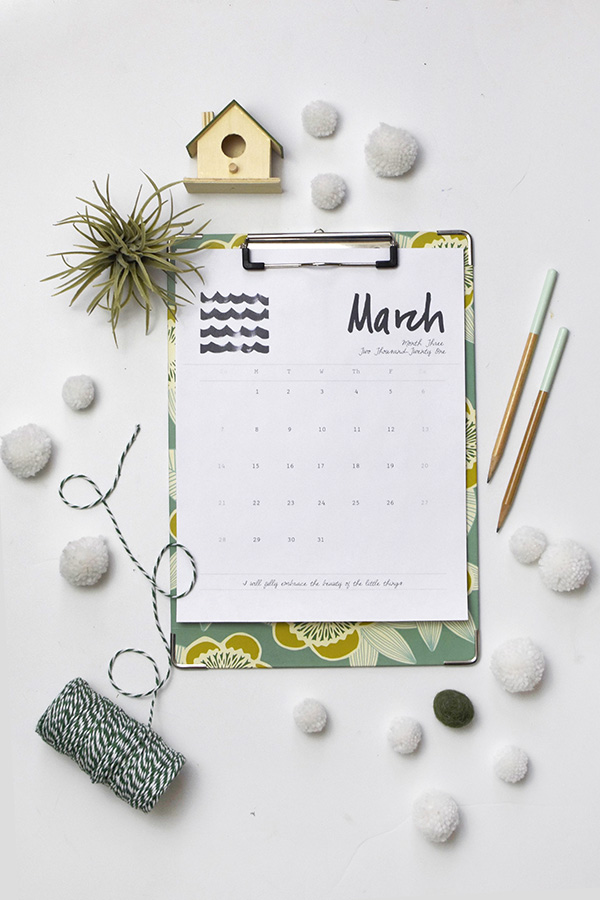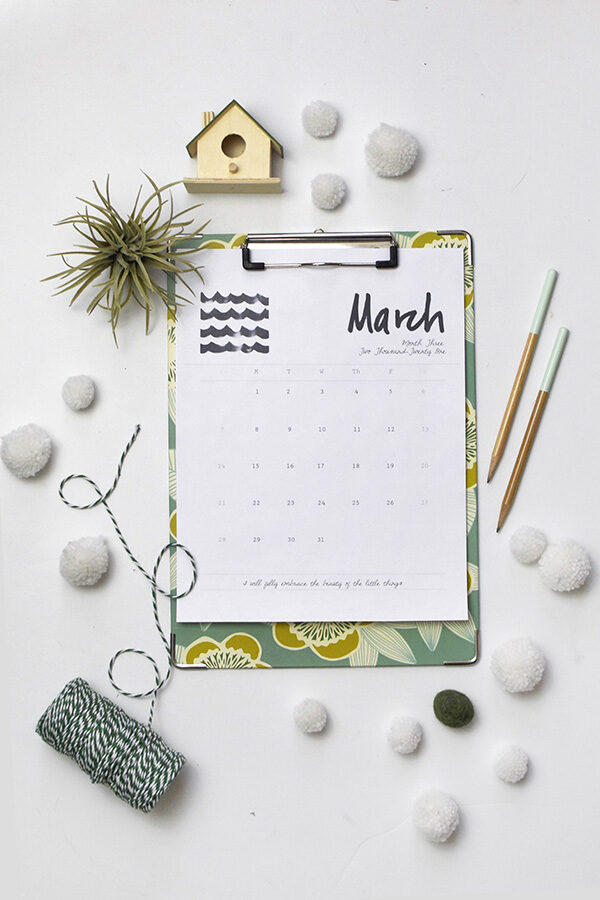 Year after year you all have just LOVED this calendar. From 2015 to last year's 2020 calendar, they have been downloaded over 385,000 times – which just blows my mind?!!
THANK YOU for keeping this calendar as my number one ranked blog post!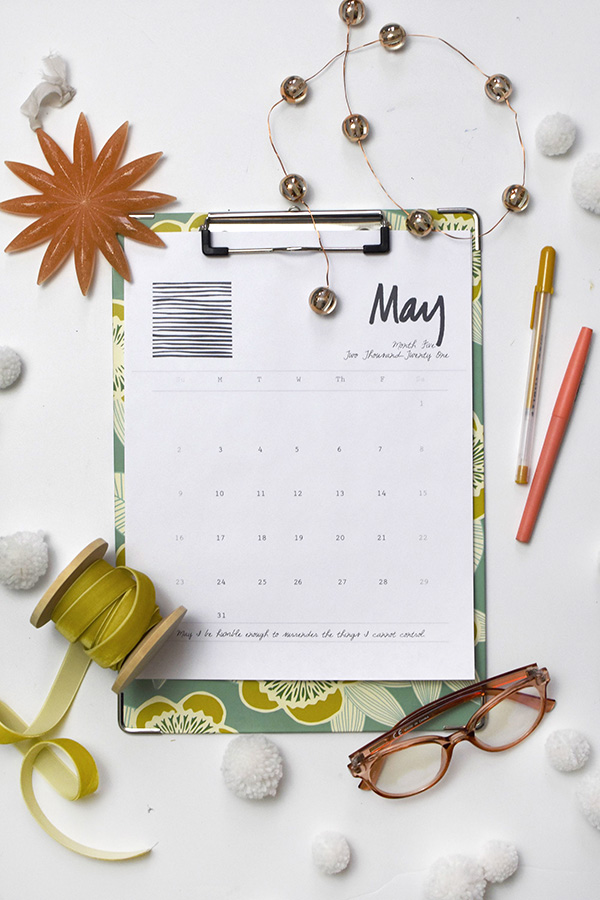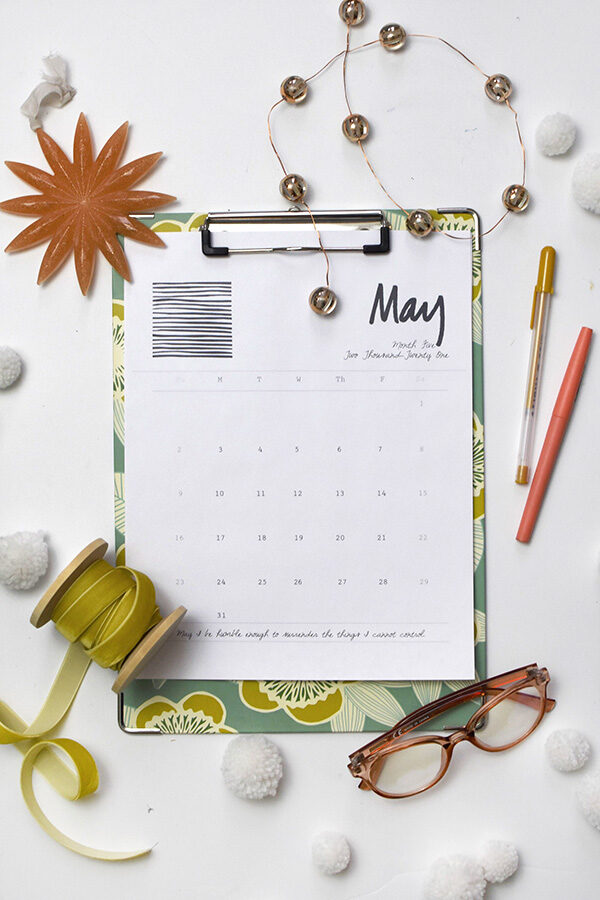 Printable 2021 Calendar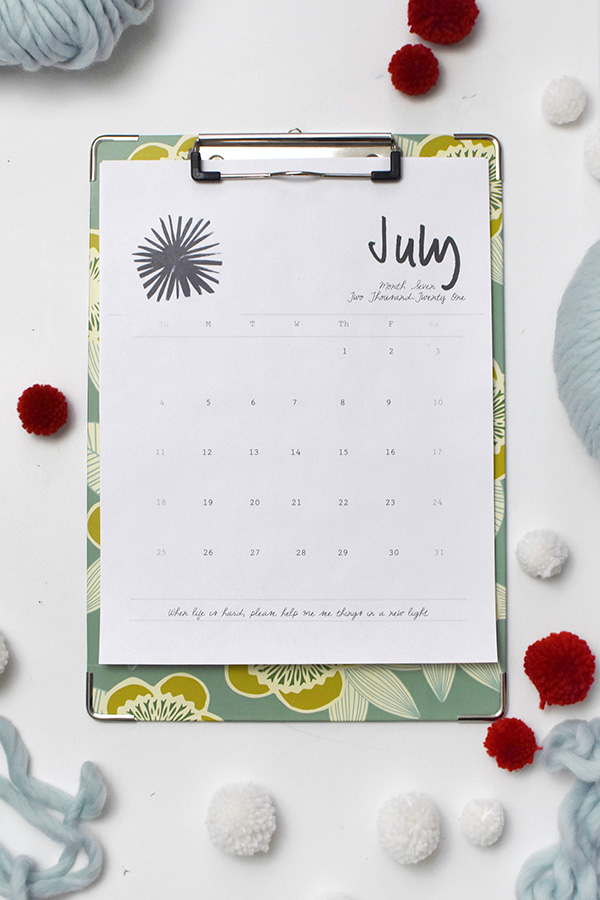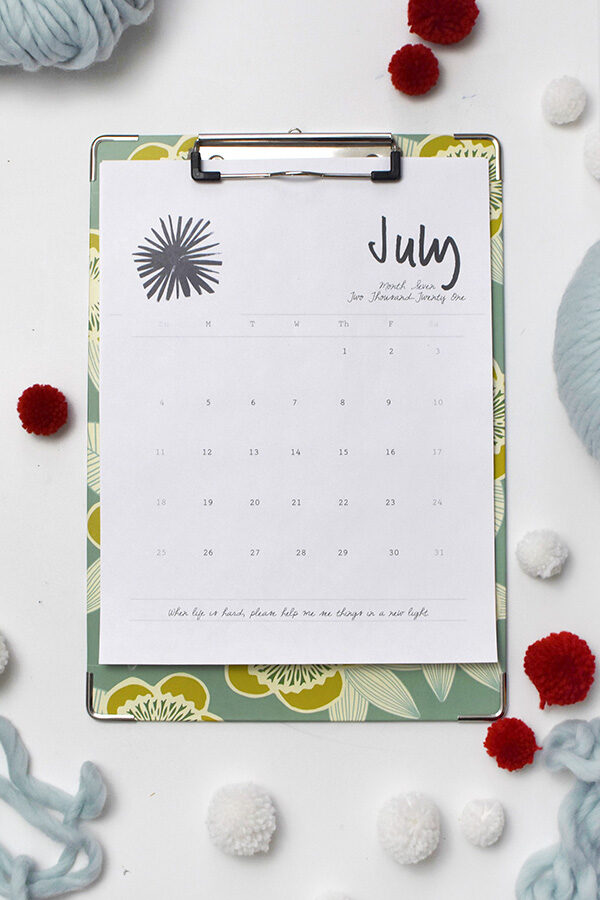 The graphic I included on each month, fits for an abstract description of that month with a starburst shape for July (fireworks) and a water looking pattern in Spring time May, to falling "leaves" in October.
I didn't planned that way when I created the patterns, but it worked out nicely like that when I was looking at each month!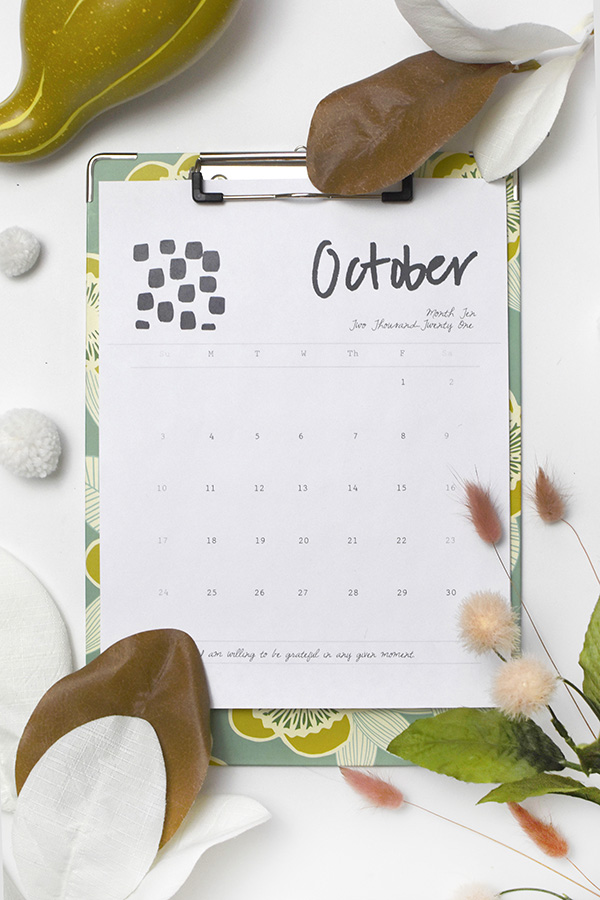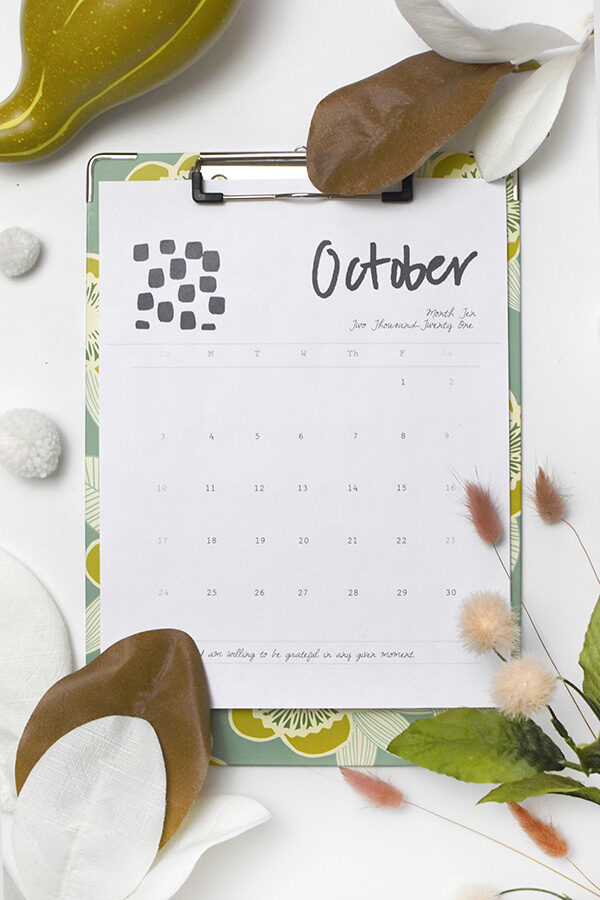 Print Free Calendar
Each month is designed for an 8.5 x 11 sized piece of paper. You can print this pdf file straight to your home printer (that's what I always do) or you can take it to a local print shop and even get it bound, if you like.
I like hanging my calendar on a clipboard on the wall in my office, but there are endless ways to hang yours in your home.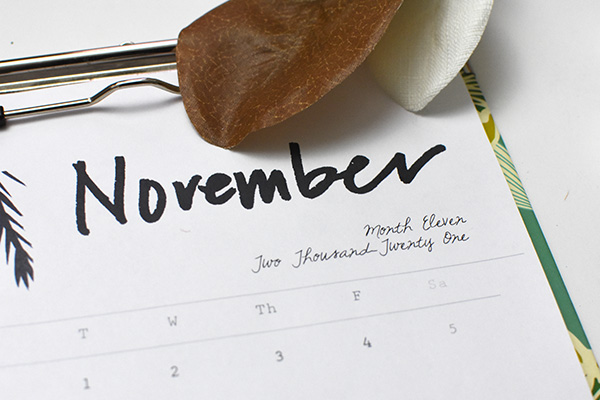 ALSO, I loved how many of you tagged and shared your calendars with me over the course of 2020 on Instagram!!! Please continue to do that on Instagram, Facebook or just a simple email.
I love seeing your calendars hanging in your home, keeping you organized and on task while adding a little pretty to your space at the same time!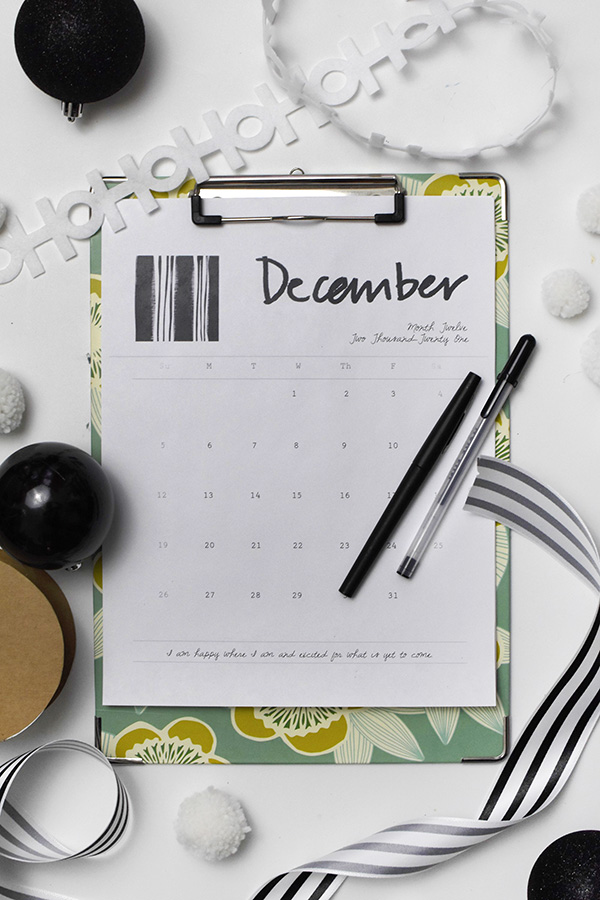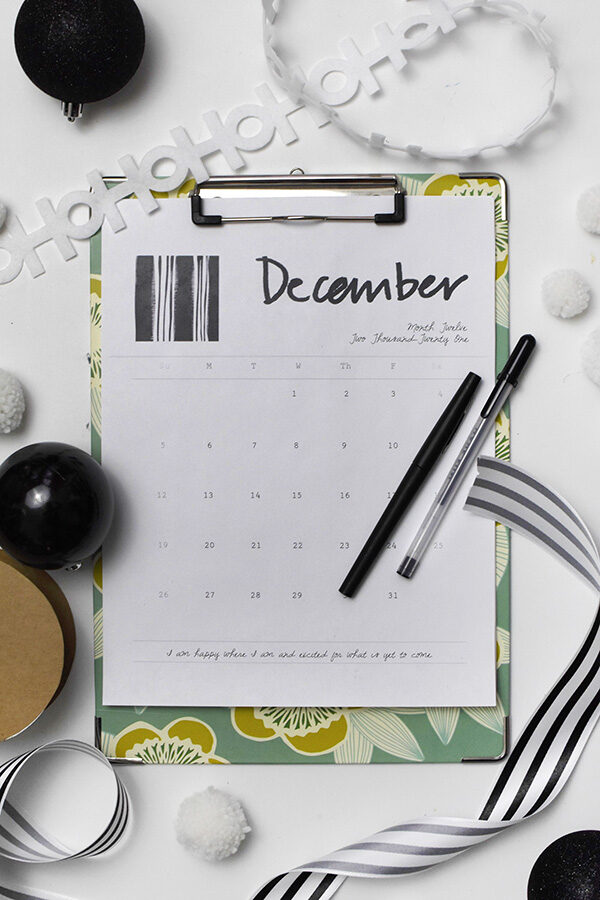 Ready to get your 2021 Printable Calendar?
SIGN UP for my Delineate Your Dwelling NEWSLETTER to get ALL 12 Months + access to my ENTIRE DYD Printable Library!
Are you already a DYD Newsletter Insider? Then, you are in luck. Click over here to access my Printables Library and using the password found at the bottom of any email I've sent you, you will get to this file AND all my other 50+ prints.