INSIDE : Learn how to create a gorgeous Artistic Hallway Gallery Wall using simple wooden blocks and paint. Add simple black paint and modern patterns to bring a creative, fresh and unique look to your home!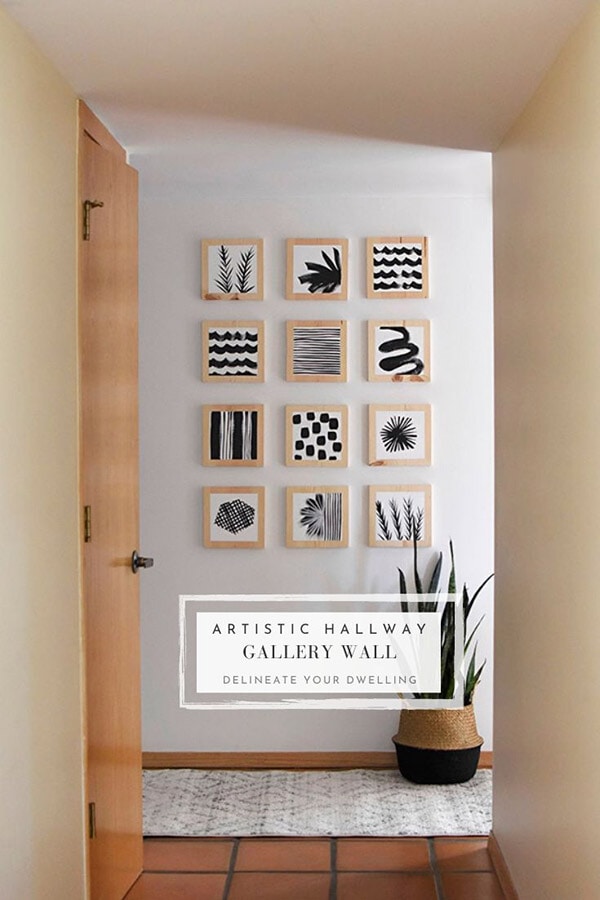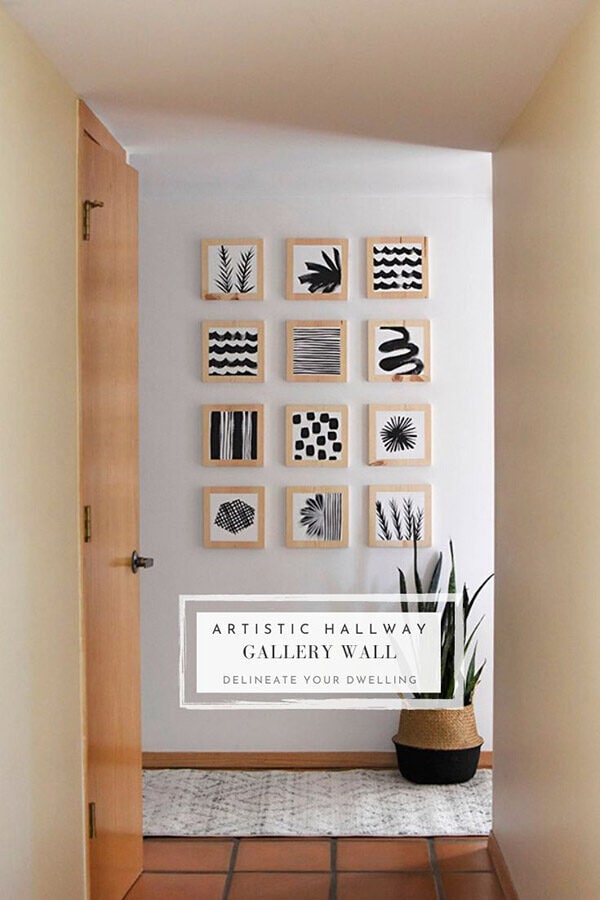 Wooooooow. I would have never guessed giving my hallway a little artistic update would have taken me quite this long. Going through all the pictures and steps that I've completed, made me really appreciate all the time that went into giving this space a light refresh.
I have decided to break this into two posts, which today's post going over the overall look and updates. I will also be doing a post on how exactly I made the hallway artwork (DIY Wood Block Art), because that small project took many twists and turns before I fell in love.
But first, let's take a look at the hallway before. This is a long hallway at a little over 24′ in length. And with seven doorways and one entry point… you would think that it would be a bright space – but it's definitely not.
Hallway Before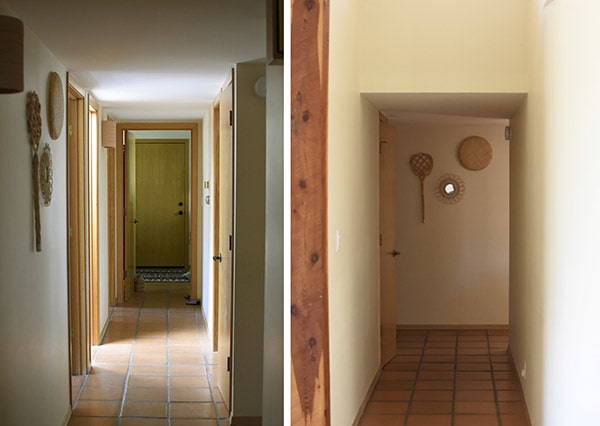 I decided I wanted to create a stronger focal point where our two hallways intersect and I wanted to focal point to be as flush with the wall as possible. So creating a wood block statement piece was ideal.
Painting our hallway Bit of Sugar White
Our hallway was so dark with it's current Navajo White paint color, so the very first thing to give this space a makeover was painting it a bright crisp white. I have used Behr Bit of Sugar throughout our home.
You can read more in depth about my Interior Paint colors here.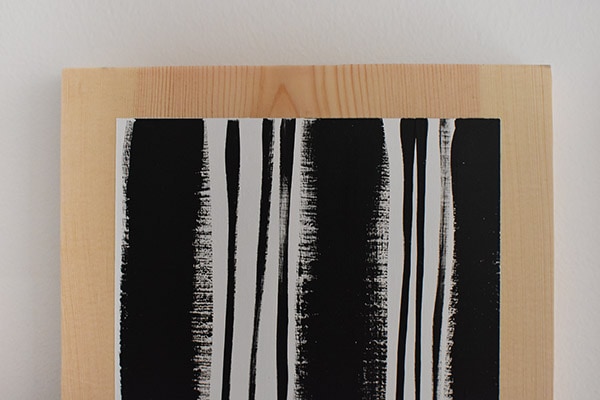 Hallway Painted Wooden Block Gallery
I wrote up a step by step tutorial for how to create this wood block gallery wall. It took me much longer than anticipated because I was just making it up as I went. However, I am so in love with how it turned out!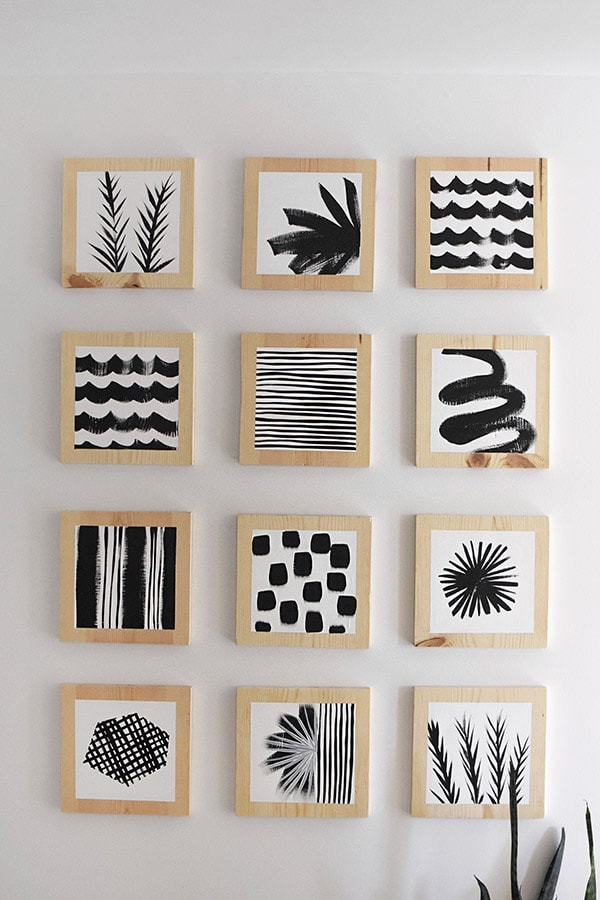 And look how nice and flush it's mounted to the wall. There is no way my husband with his broad shoulders will bump or knock these beauties off the wall now!
I also was on the hunt for a runner to add softness to our Southwest Saltillo tiles. The hallway is very long, so I ended up buying two 8′ long runners from Target. I got this Safavieh Sabel Loomed Rug.
Although the rugs are really lovely, I am just not sure they are the runners for this space. It's so hard to go from 3 years with seeing intense orange tile to having light gray/white runners. The jury is still out on them, but I do love the overall look that they give the space.
I just installed these X Protector rug grippers and I have to say after just a month with the constant readjusting I had to do, these have been life savers! The rug pads I bought were slipping multiple times a day or maybe my family was just doing cart wheels down the hallway all day and I didn't know it.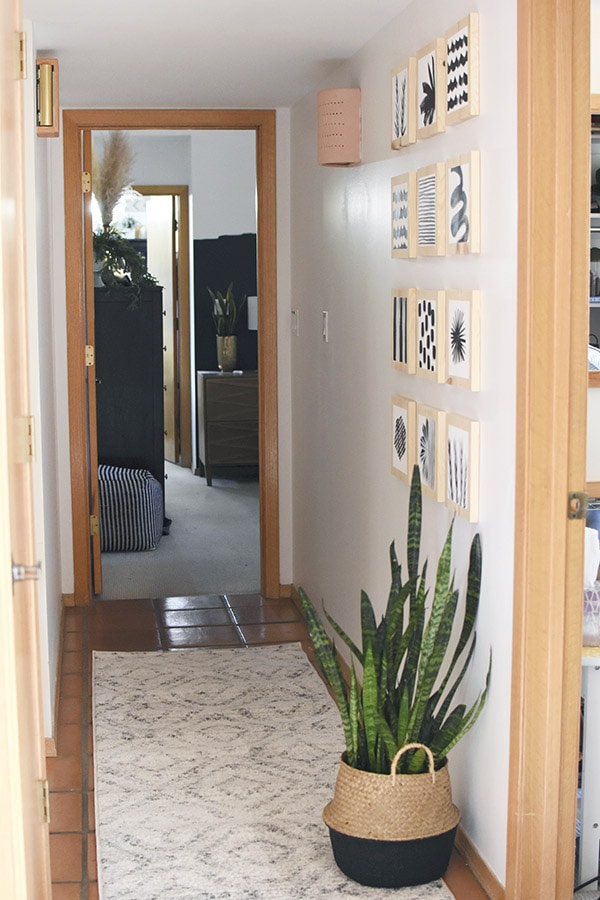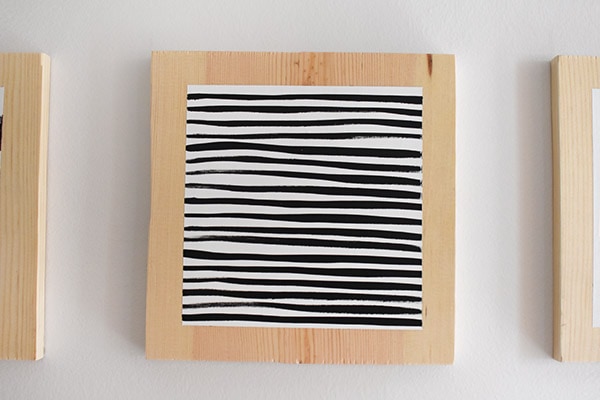 Modern Painted Wooden Blocks
I had such fun creating the painted patterns for these wooden blocks. I spent some time doodling on a piece of paper to help get my creative juices flowing before I put paint to wood. Check out the tutorial for how I made the DIY Wood Block Art.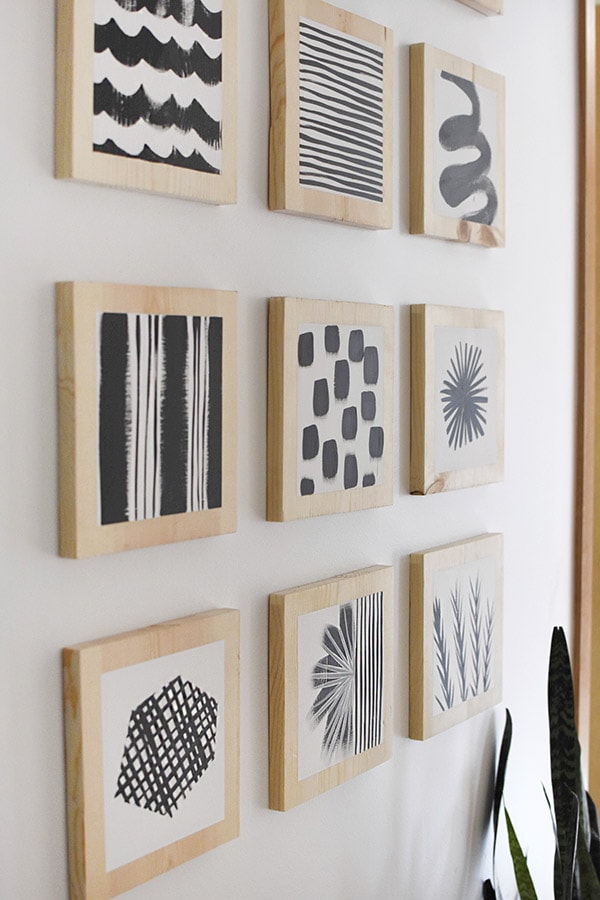 I think many of them have an abstract nature look to them… and since I'm a plant lover and landscape architect, I guess that suits my home just fine!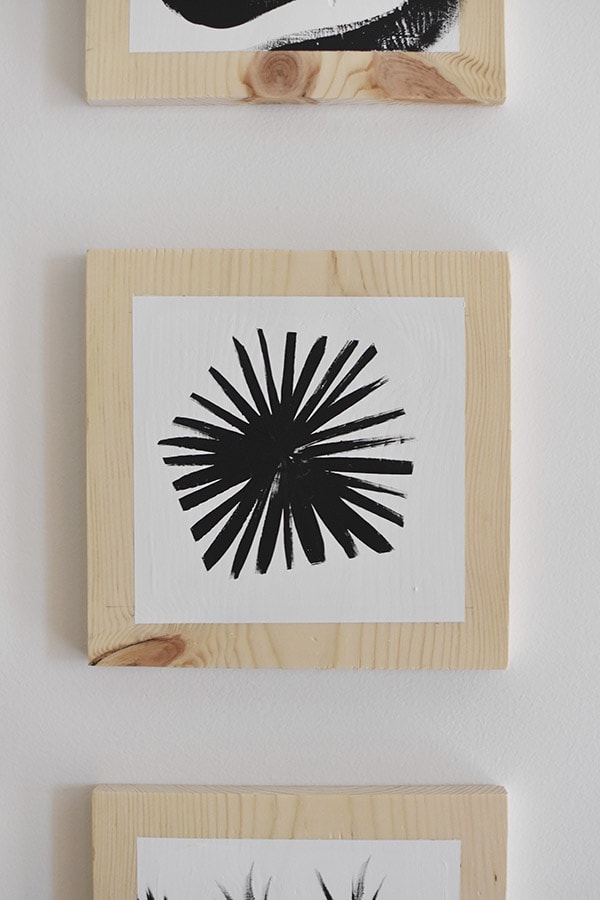 Overall, I could not be MORE pleased with how this update turned out. Here is a list of all the tasks it took to get to this point.
COMPLETED HALLWAY LIST :
-Painted the hallway from Navajo White to Bit of Sugar White
-Bought two pieces of 9″ x 7′ lumber
-Decided on the layout and did measurements
-Remembered how to unlock Miter Saw and cut wood (ha, long story)
-Sanded down rough wood edges
-Taped off edges of wood and painted white
-Painted abstract patterns on wood blocks
-Drilled 1″ holes in back of wood blocks with a drill press
-Installed flush mount plates into 1″ holes
-Hung and rehung and then rehung wooden blocks on wall (ha, long story)
-Purchased and laid two new runner rugs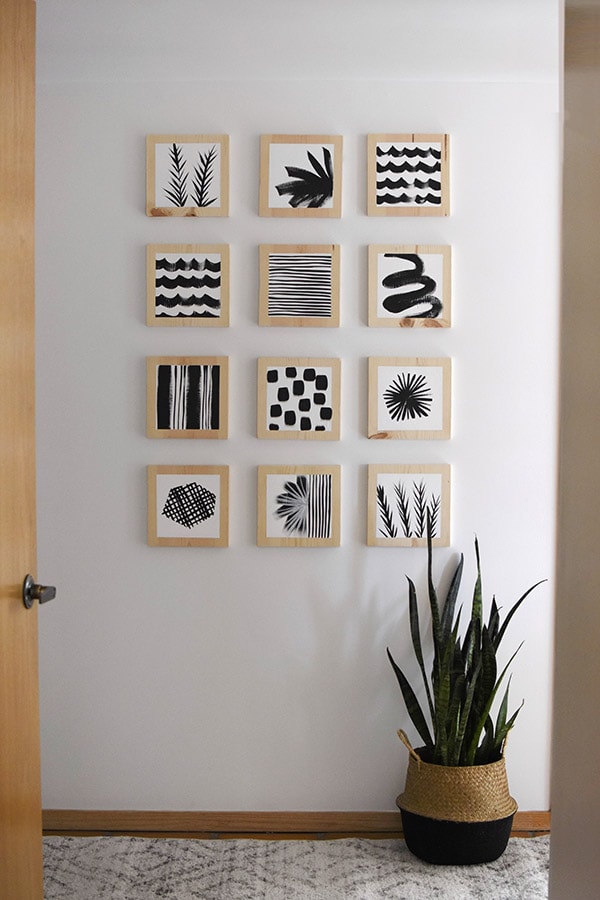 I love the new look of the updated hallway space and I love that I spent really next to nothing to give the room a completely new look and feel!
MY Home –> Want to check out my each room in my home?
I have shared inspiration, tips and inexpensive ways to make your home YOU.
Want to shop my completed hallway?