Happy Friday before Christmas, friends!  I sat at the dining room table eating lunch with my kiddos yesterday, looked up at my pin wheel wall and realized one of my favorite DIYS had yet to be shared.  So before I take a little holiday break, I am excited to be sharing my Evergreen Hanging Hoop with you all.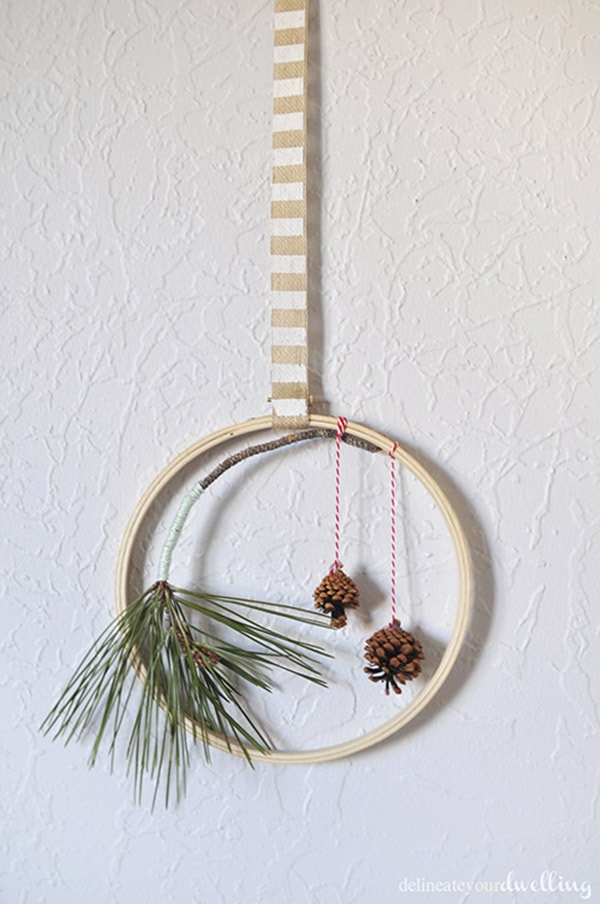 Last week I shared my other embroidery hoop project, Embroidery Hoop Christmas Decor.  Today I am sharing it's counter part, a little less dainty and a little more rustic mod.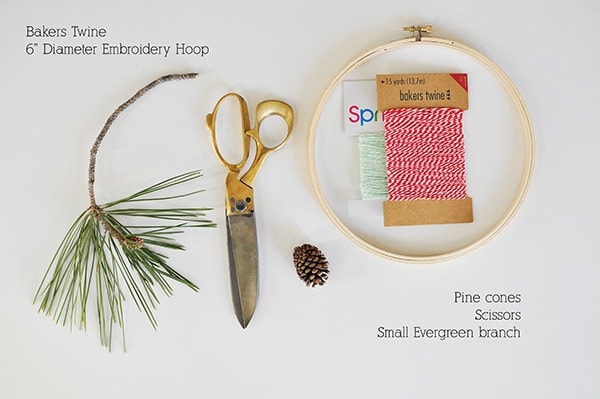 I went in the front yard and cut a small curved branch from our pine tree.  Next, I wrapped about a third of the branch with mint baker's twine and added a dot of glue to secure.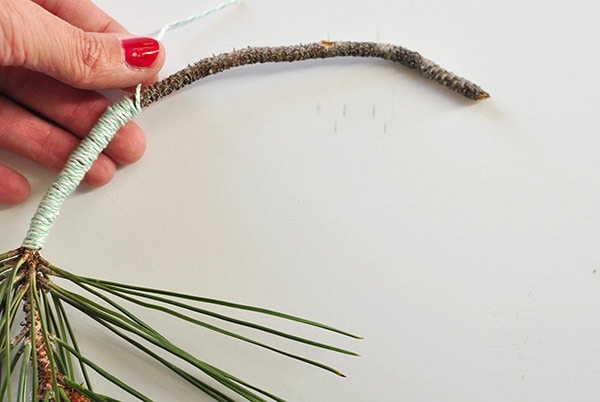 Using a hot glue gun, I secured the branch to the embroidery hoop.  If your branch is heavy, you might need to wrap a small section with twine, but mine held just fine.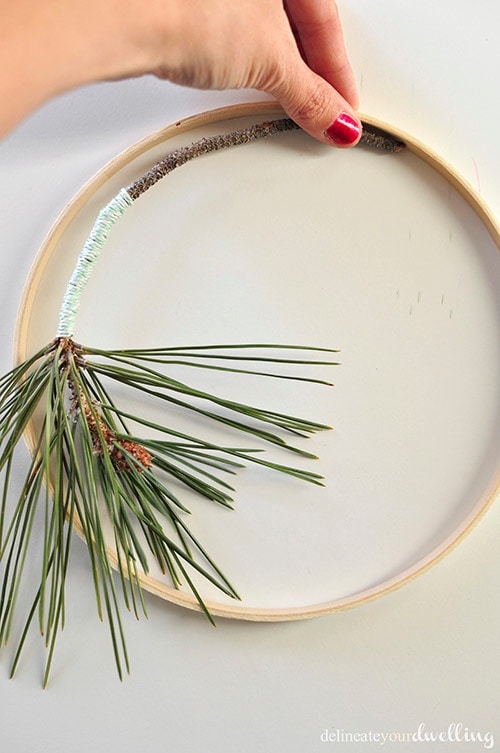 I added a few pinecones to the hoop, as well.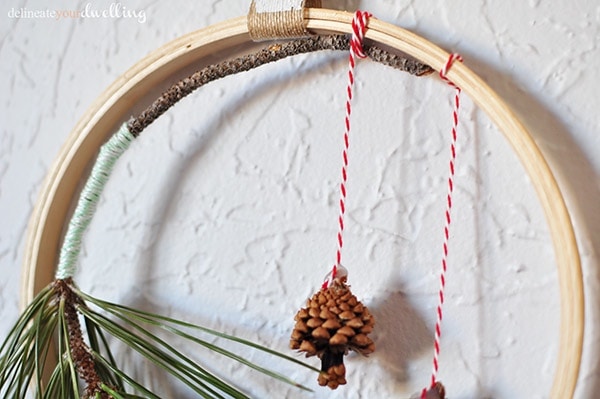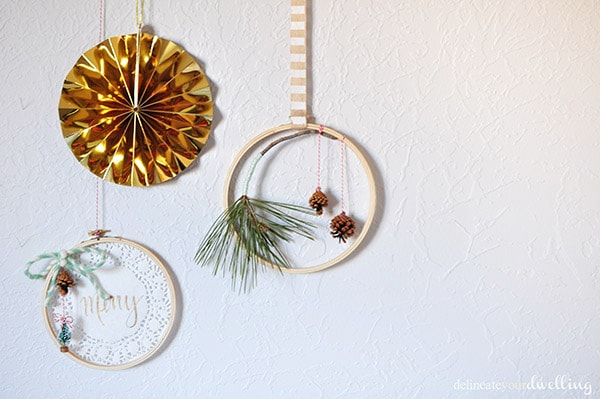 I love the simple rustic feel this embroidery hoop has.  I've since added it to my pin wheel wall which you can see in my Merry Christmas Home Tour.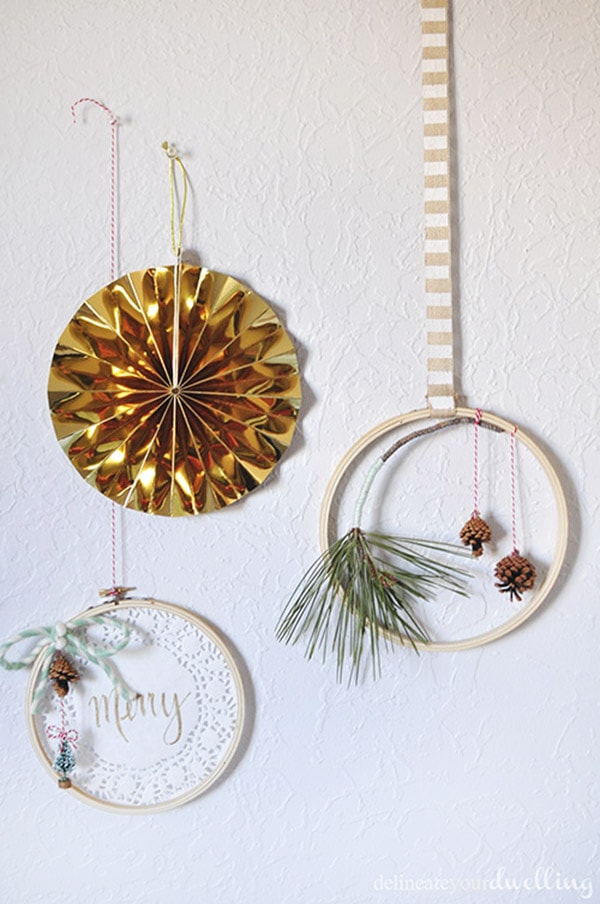 I have a few posts scheduled to go live next week, but today is my official last day until the new year.  Thank you more than you know for a wonderful blogger year!  Merry Christmas, Happy Holidays and have a great New Year!!